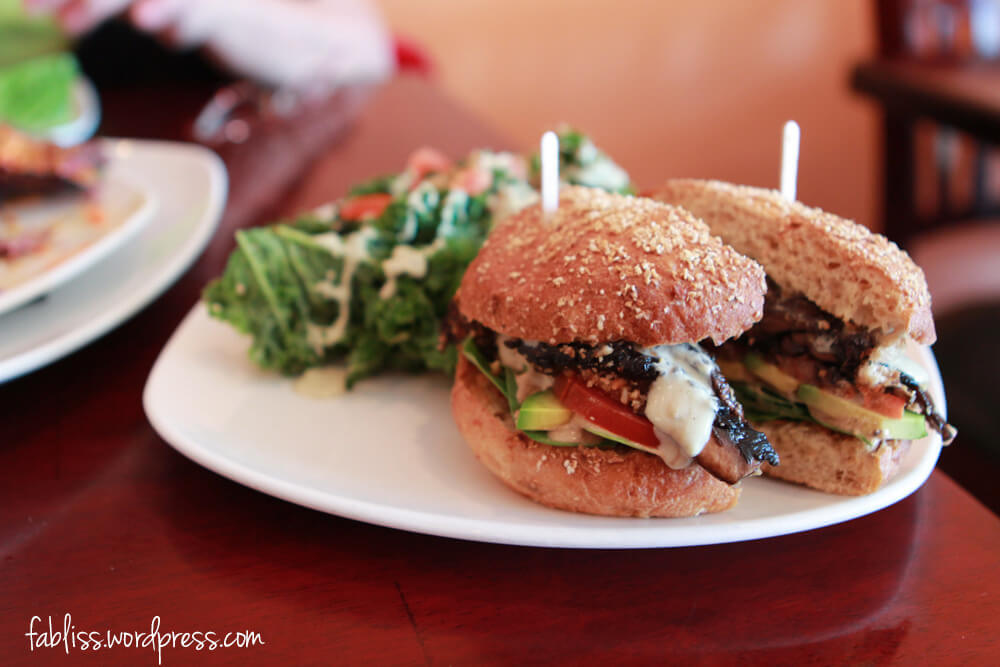 i've always been a meat lover (even when my parents turned vegetarian). if anything, i became more of a meat lover after i started my job and frequent steakhouses (hard life, i know). it was not until my cousin dragged me to native foods cafe in costa mesa that i fell in love with vegan food! (vegan / vegetarian food has come such a long way) since then, i've been on the prowl for a good vegan place in los angeles! lucky us, we have suncafe! what we like to get:
lettuce leaf tacos – sun chorizo, cashew cheese, pico de gallo, avocado, green onion, pecan pieces & basil ranch

sun nachos – sun chorizo, nacho cheese, cashew cheese, guacamole, pico de gallo, olive, jalapeño, green onion with 50/50 thin-sliced

jicama chips and baked blue corn chips

portobello sandwich – with avocado, spinach, garlic pecan crumble, cashew cheese

the kale colossus – kale, sun chorizo, mushroom, bell pepper, onion, pico de gallo, raisin, banana

kale shake – they won best shake award. try it, you will know why

supreme pizza – marinara, sun chorizo, tomato, marinated bell pepper & onion, cashew cheese, on flatbread (if you feel adventurous try it raw)

sliders – on the special menu
we are not fans of: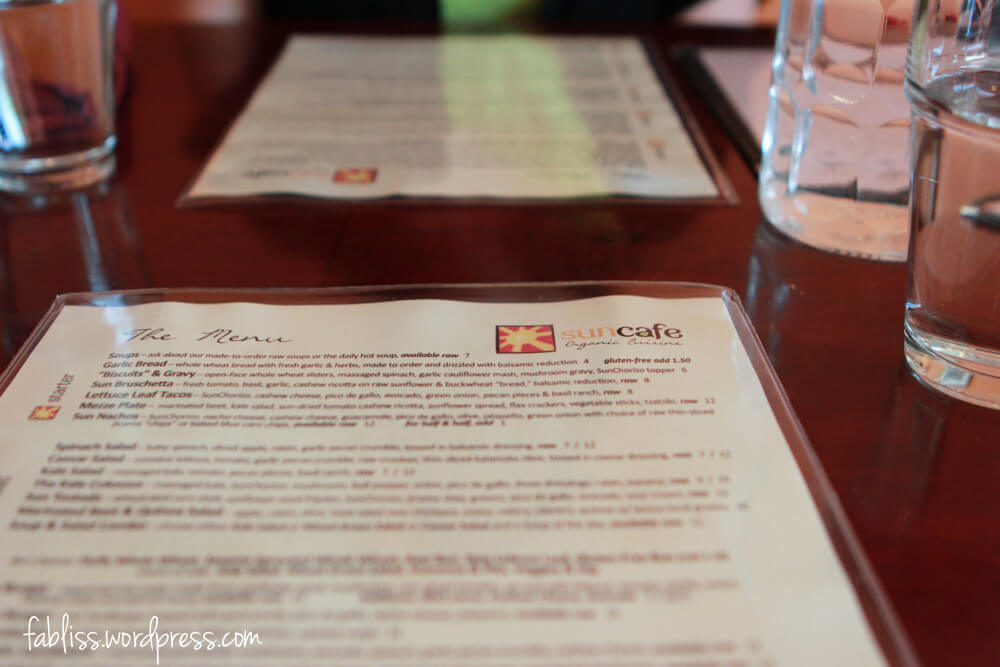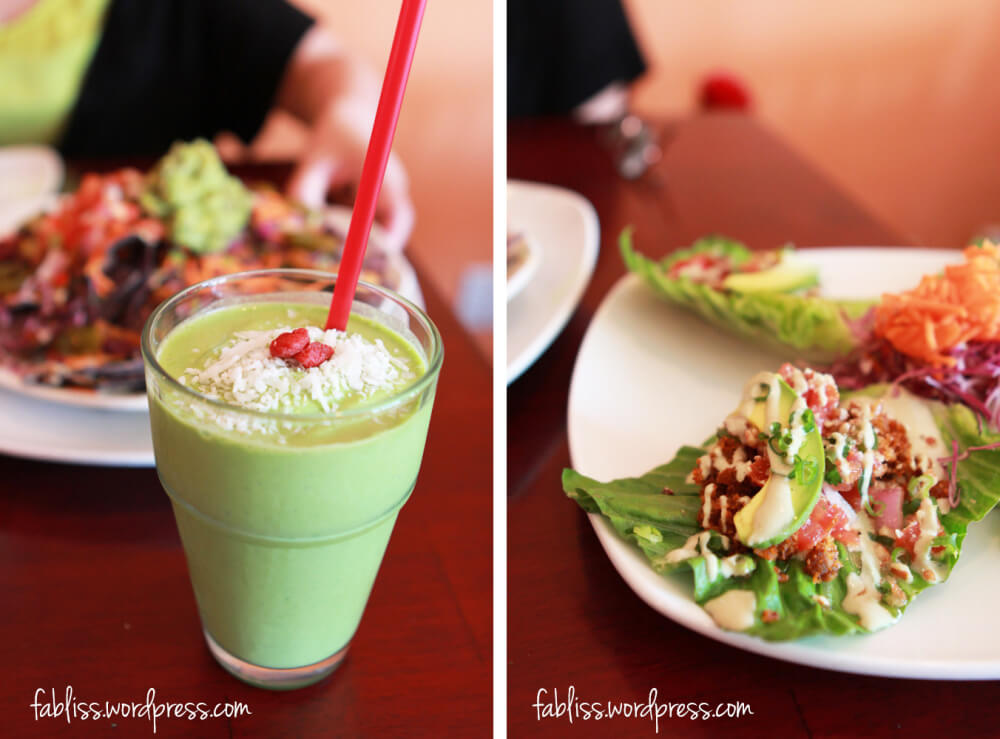 we always, always get the shake. two people can split one since it is pretty large. the lettuce leaf tacos are kyle's favorite.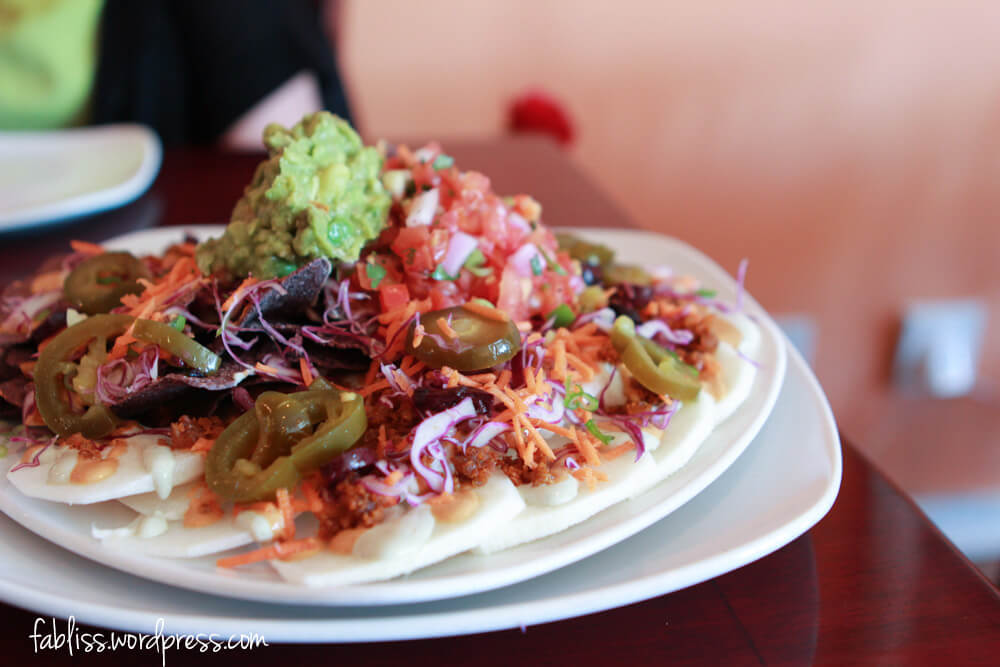 nachos are great! get the 50/50. if you get sick of the jicama, just jump over to the tortilla chips and vice versa.
ambience: this place is relatively small and can get a little hot. we've been in there when there was just a small fan blowing around warm air. at least its clean.
service: very friendly. they know their food.
parking: metered street. good luck!
overall: this is now our healthy spot (relatively healthy). food is great here. some items are better than others but still would not hesitate to recommend this place.
don't worry, i still love meat. if i'm feeling sluggish, heavy and in need of a lighter meal, suncafe is my first choice.
SunCafe
3711 Cahuenga Blvd W
Studio City, CA 91604