this will be short and sweet. this is lauren's favorite, favorite bakery in nyc. when someone tells me something is their absolute favorite, i take it seriously (especially if it is in a city full of awesome eating options). her favorite thing here: the black and white cake.
but since i don't eat chocolate, we asked the cashier which was better: the coconut cake or the carrot cake. no hesitation: "coconut cake hands down" i love when people don't hesitate because they are that sure.
have i told you i have been obsessing over coconut cake ever since i tried the famous coconut cake in pebble beach? well it was my favorite coconut cake until this. yep.
why? the cake is extremely moist. probably the moistest (moist is not my favorite word but i cant think of a better word to use here) cake i have ever had. not the soggy kinda moist… the perfectly fluffy kinda moist. the coconut frosting just adds to its greatness. not too sweet (a big rating factor for me).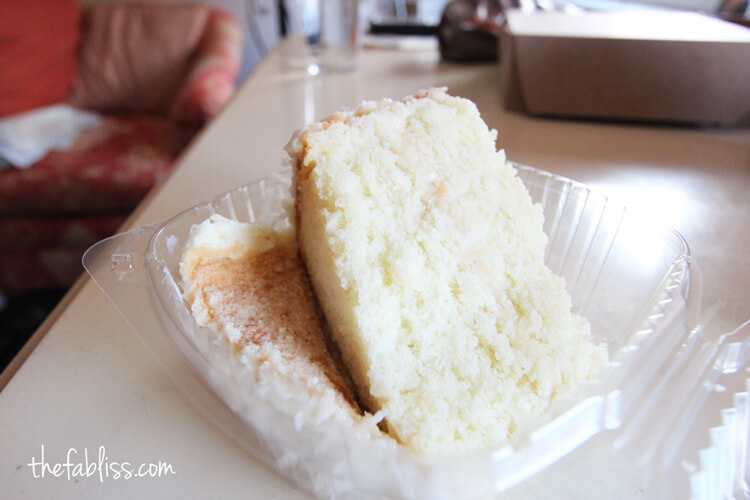 i have now added this to one my favorite bakeries. alright new york, you win this one.
ps. i visit this bakery every time i visit nyc now. of the two locations i have been to (chelsea and west village), my favorite is the one in chelsea since it has more options.
Amy's Bread
75 9th Ave
New York, NY 10011
Neighborhood: Chelsea / Meatpacking
250 Bleecker St
New York, NY 10014
Neighborhood: West Village