so far, 23 states, 4 countries! cant wait to add more to this map!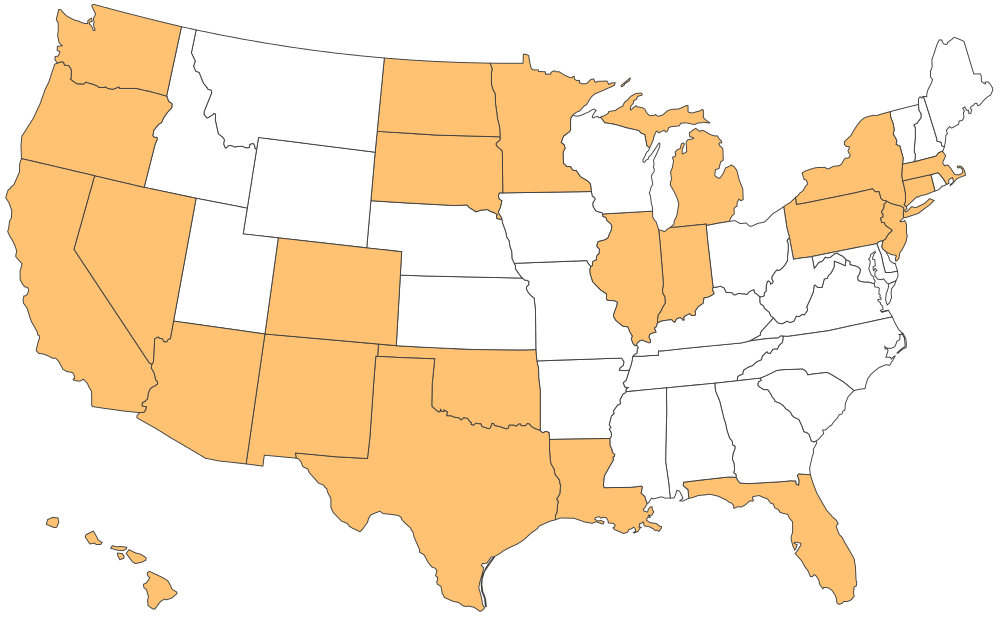 Visited states:
California (lived)
Hawaii (a few times)
Nevada (frequent vegas trips)
Arizona (summer trips)
New York (first time in 2005)
New Jersey
2011:
New Mexico
Texas
Michigan
2012:
North Dakota
South Dakota
Pennsylvania
Illinois
Indiana
Connecticut
2013:
2014:
Massachusetts
Minnesota
Oregon
Oklahoma
Ohio
Louisiana
since i have only visited four countries, i thought putting a world map was unnecessary.