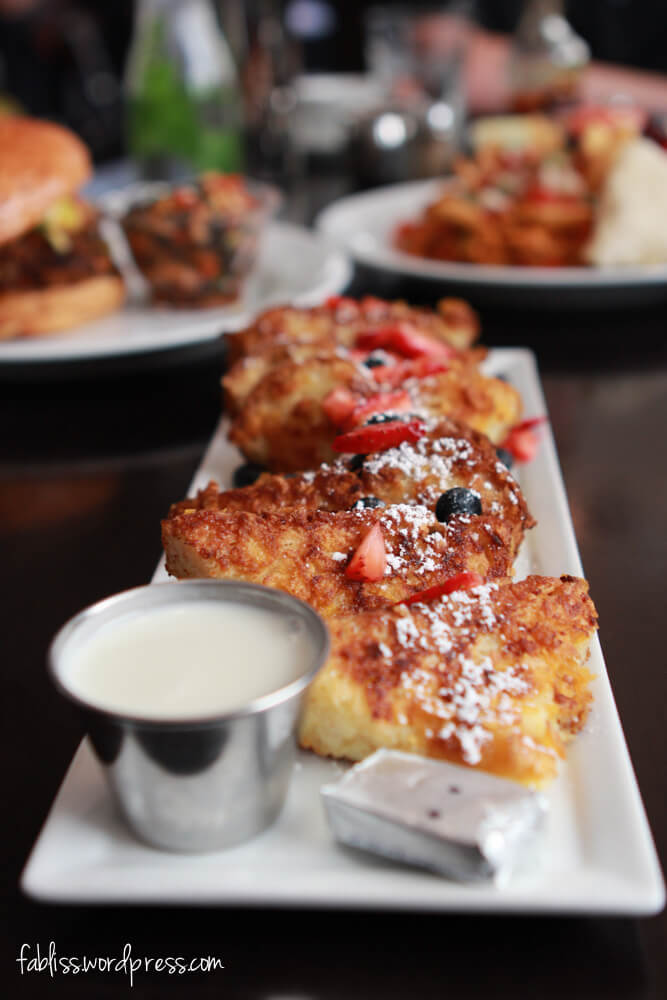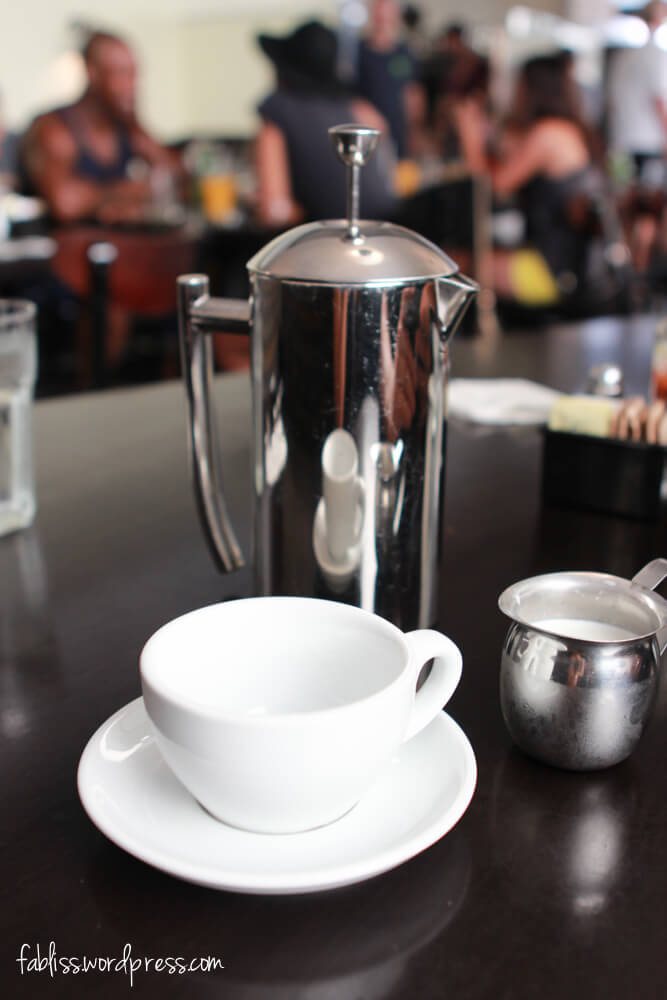 after running around balboa park in the morning (kyle and i did 4.5 miles, while b did his 8 miles. he's hardcore), we went to blu jam cafe in sherman oaks for our big breakfast after sweat city. thank goodness one opened up near b since we have been putting off trying the one in hollywood because it is packed…all the time. two things they are known for: crunchy french toast and the french pressed coffee. amazing.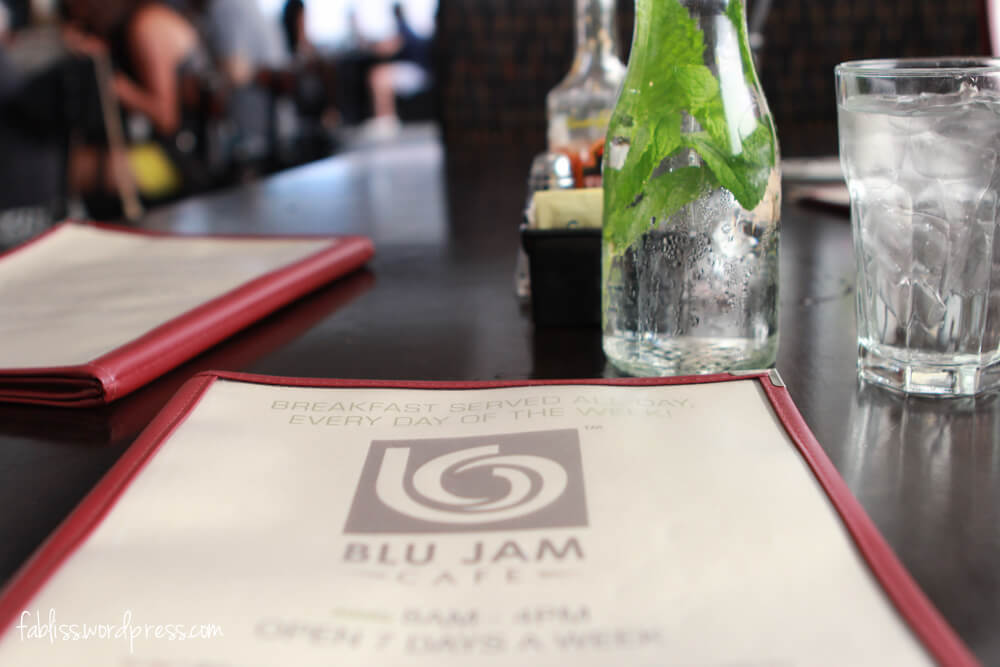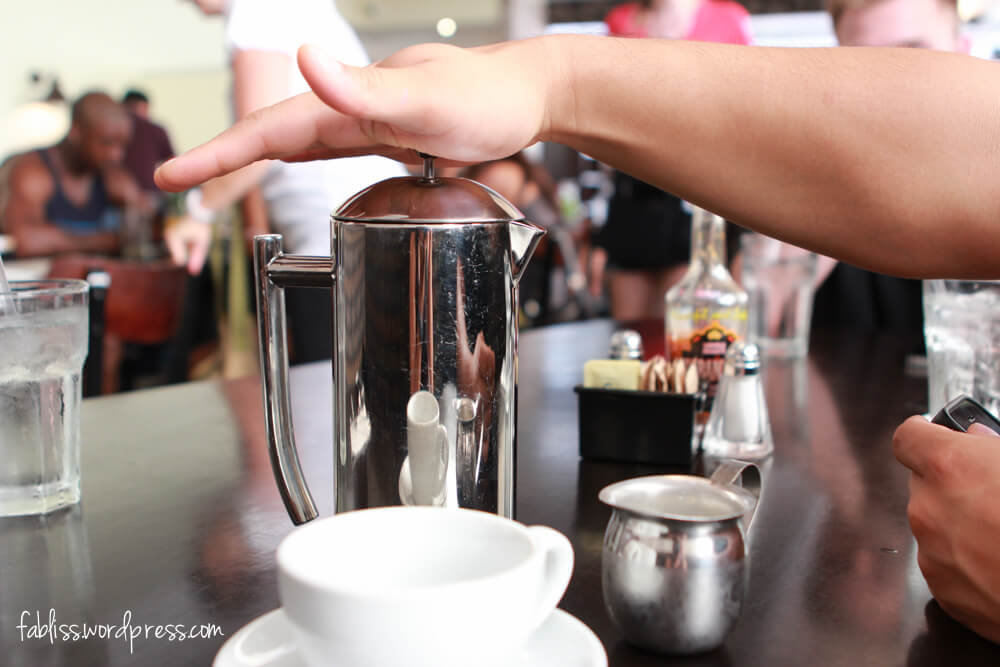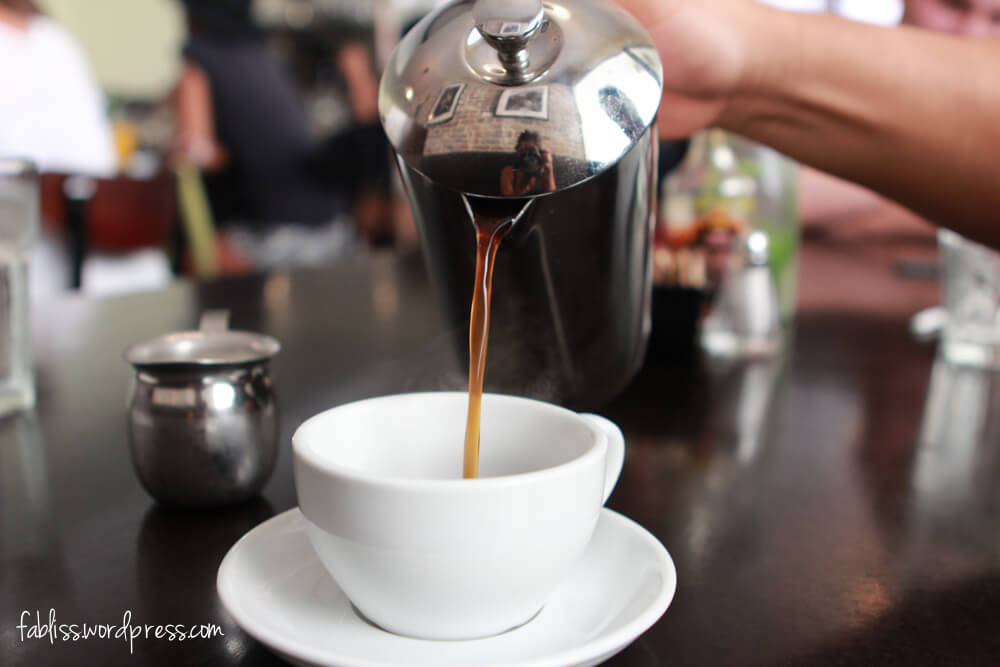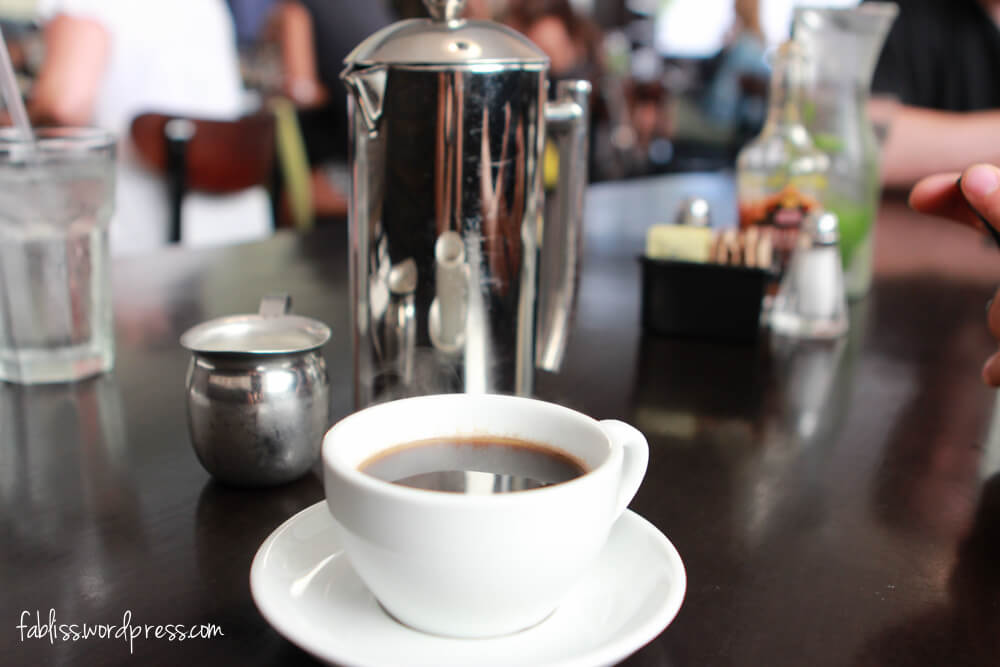 the french pressed coffee. yeah, so it's $5…but so very very worth it. if you are a coffee lover, you must get this.
don't get turned off by how many people are here in the morning… the text-you-when-your-table-is-ready really helps. it never feels that long and plus you can just take a walk up and down ventura blvd.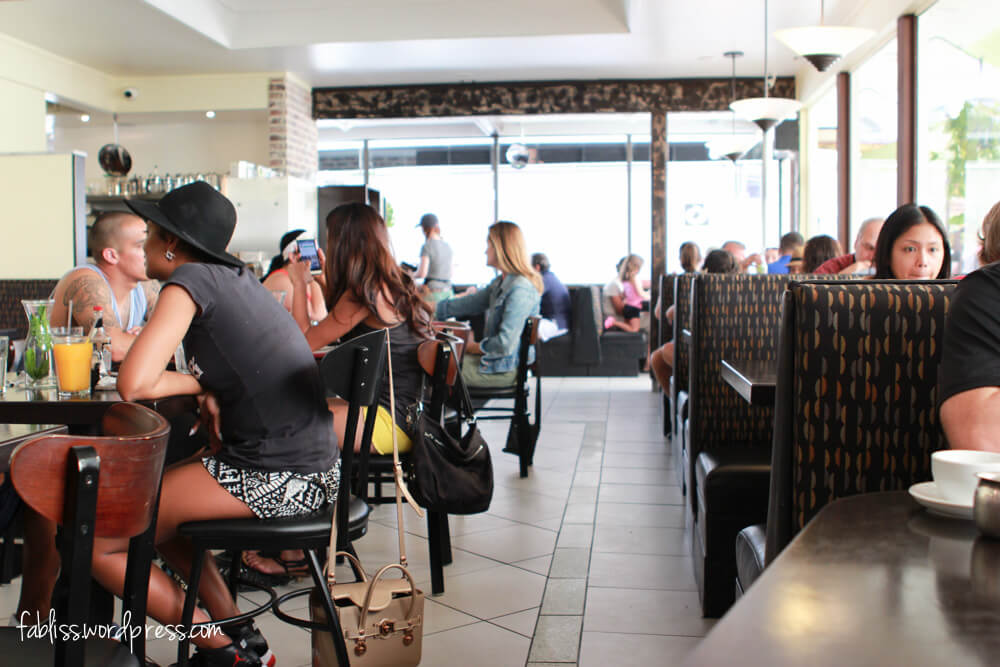 crunchy french toast is their signature dish…and rightfully so. the bomb dot com. brioche french toast with a crunchy corn flake crust served with fresh fruit and vanilla bean sauce. i freaking love this sauce. you would think that it's too sweet…nope. just perfect.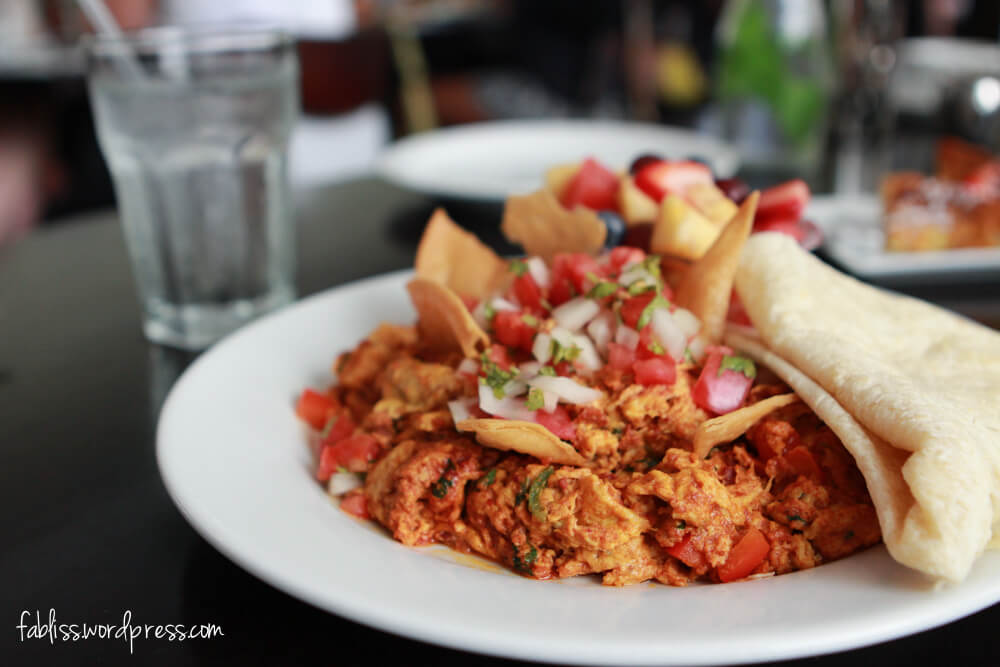 despite hating eggs, we got the migas. spicy eggs scrambled with jalapenos, chipotle, beef chorizo sausage, red bell peppers, tortilla chips and cheese. served with salsa, chips and tortillas. this tastes great. doesn't taste too eggy to me (kyle wasn't a fan but he still ate it for the protein).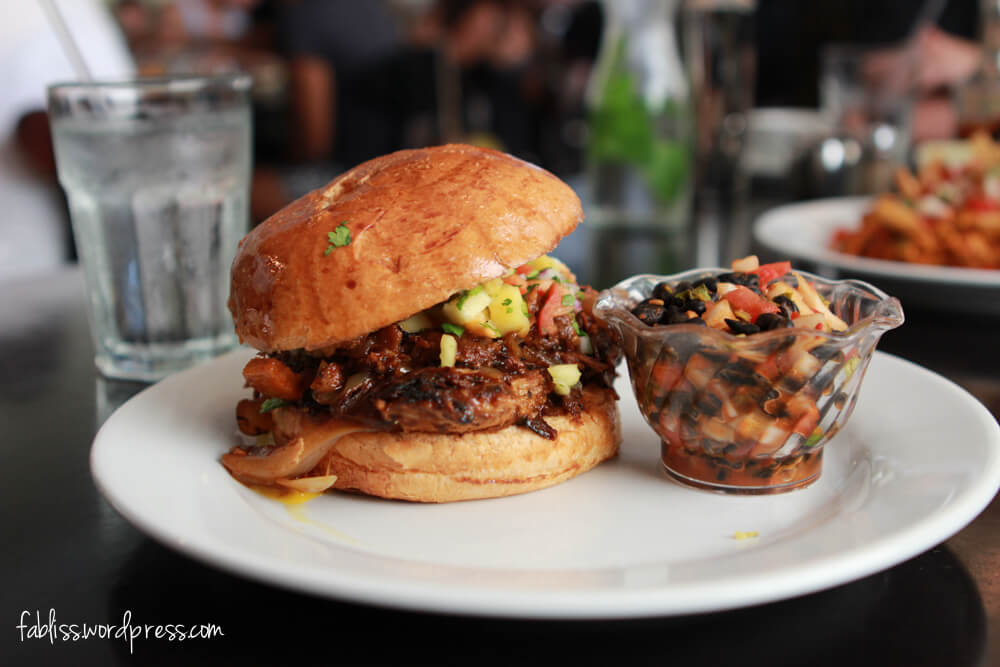 pulled pork special. very tasty. cant even tell you whats in it…but it was good.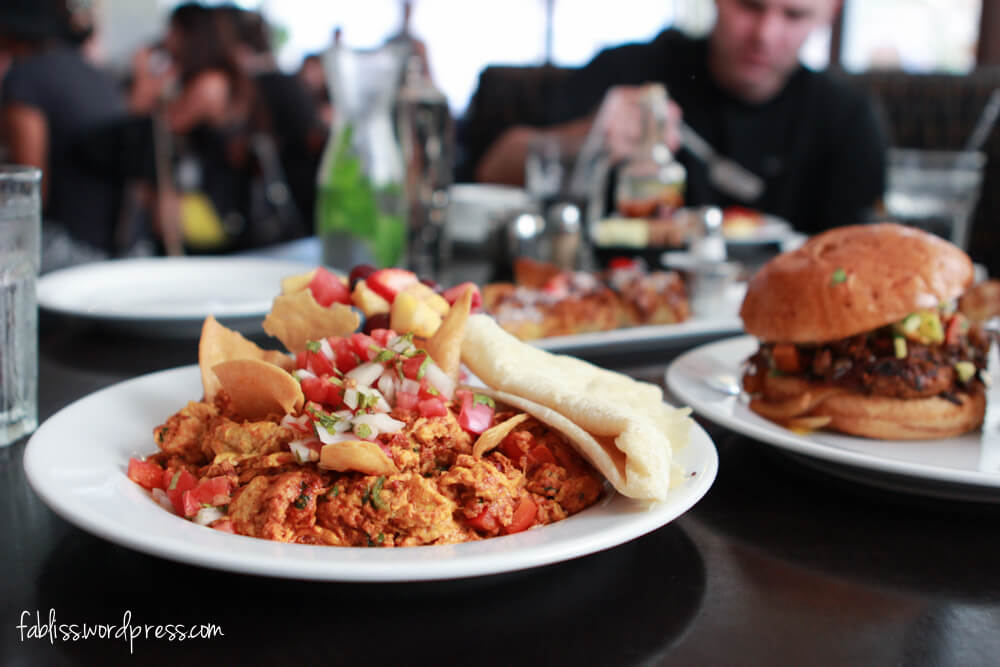 service: very friendly. greatest part is that you can leave your cellphone number when you sign in so that they can text you when your table is ready! i love that la restaurants are catching on what nyc has been doing for years! go la! we come at prime time (10am on saturday) but service is always great despite the hecticness.
parking: there is a small parking lot on the side of the restaurant but you will probably have to find street parking (most of which are metered…free on sundays).
ambience: nothing special but very clean. ample seating inside, outside in the front and then a side patio area which is really cute.
overall: we love this new breakfast spot. i dont need to say much about blu jam cafe since its hollywood location is one of the hottest spots in la. so the hype is real. we love it and we love that it's in the valley. we will be back.
cheers!
Blu Jam Cafe
15045 Ventura Blvd
Sherman Oaks, CA 91403
Neighborhood: Sherman Oaks