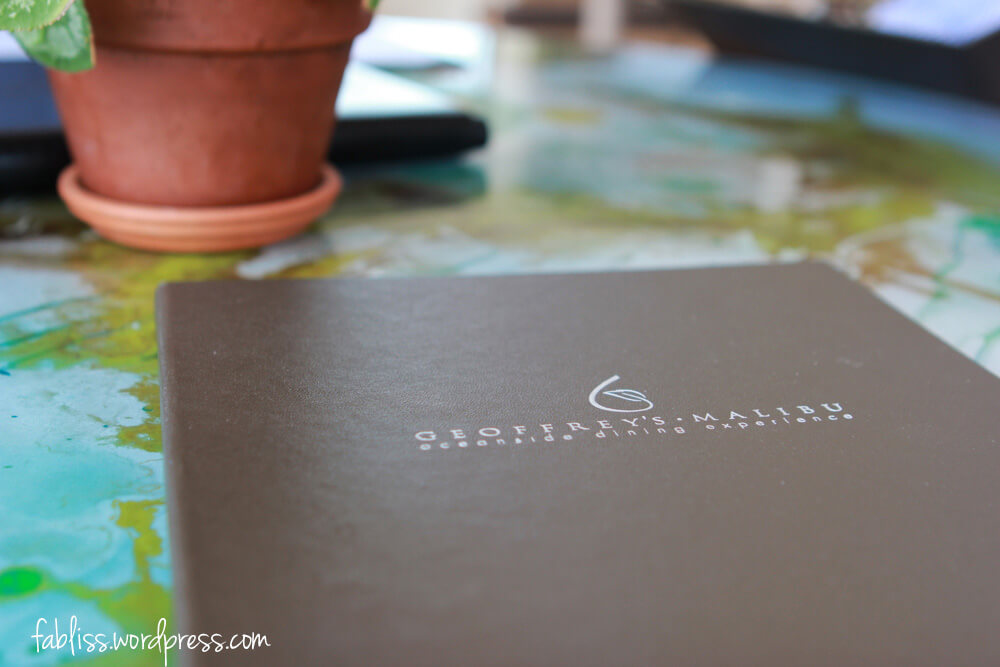 our first time at geoffrey's was more than 7 years ago (when we were young, broke and dating. those were the days)! we talk about it all the time as a great meal and about how we are going to come back etc. we just never made it back until now. this time we came for brunch!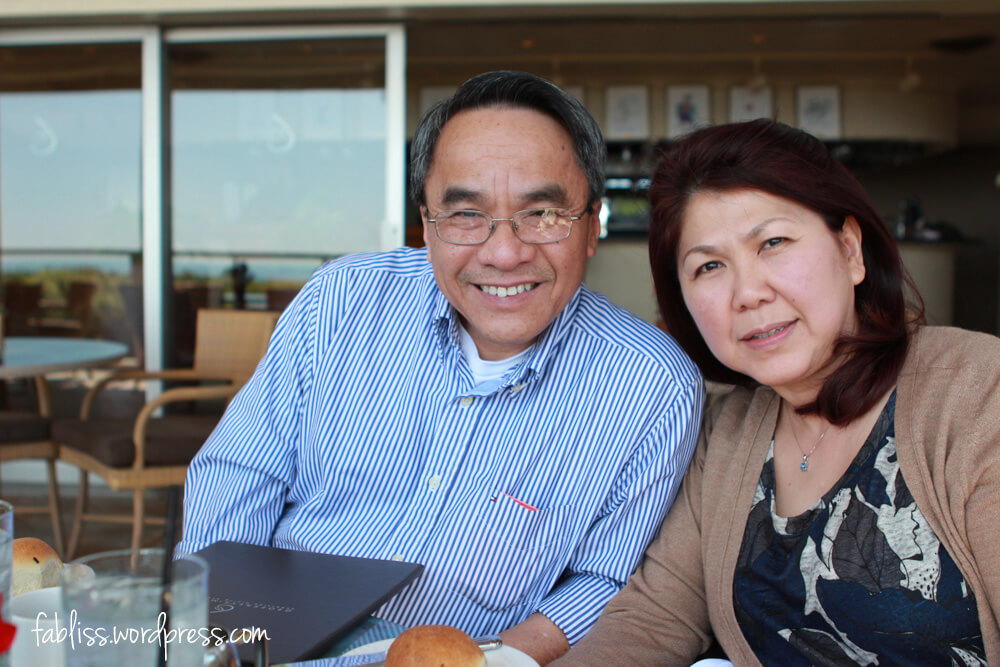 we came here for my dad's birthday. why this place is a gem: the view!!! perfect way to spend a sunday morning sipping on a cup of coffee.
what we ordered:
ahi tuna tartare

crab cake benedict over toasted croissant topped with hollandaise sauce
challah french toast
sautéed sea scallops with maine lobster risotto and a pomegranate reduction
seafood paella with saffron rice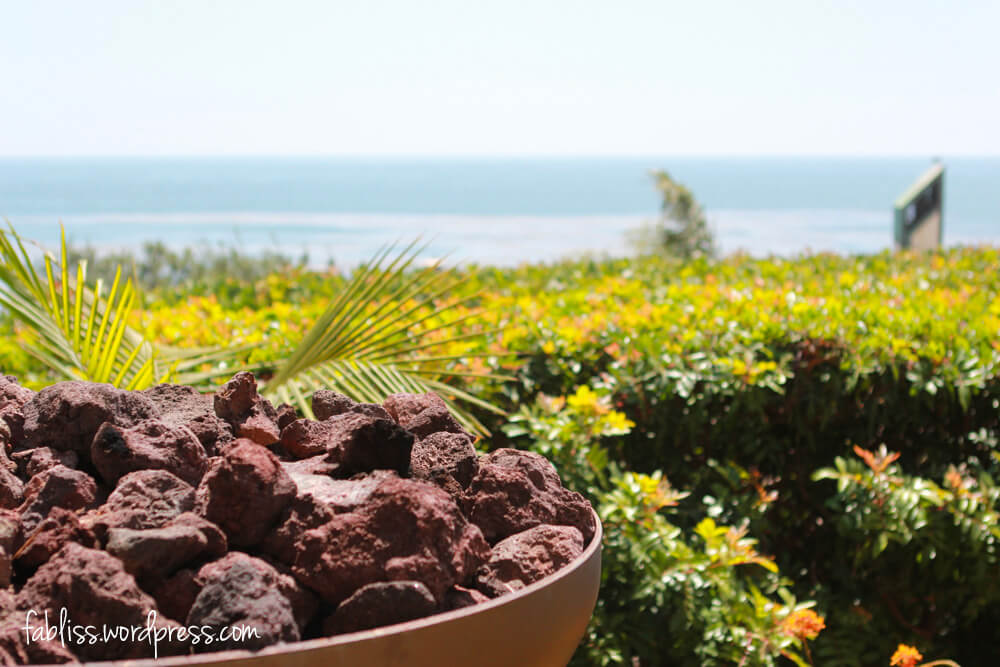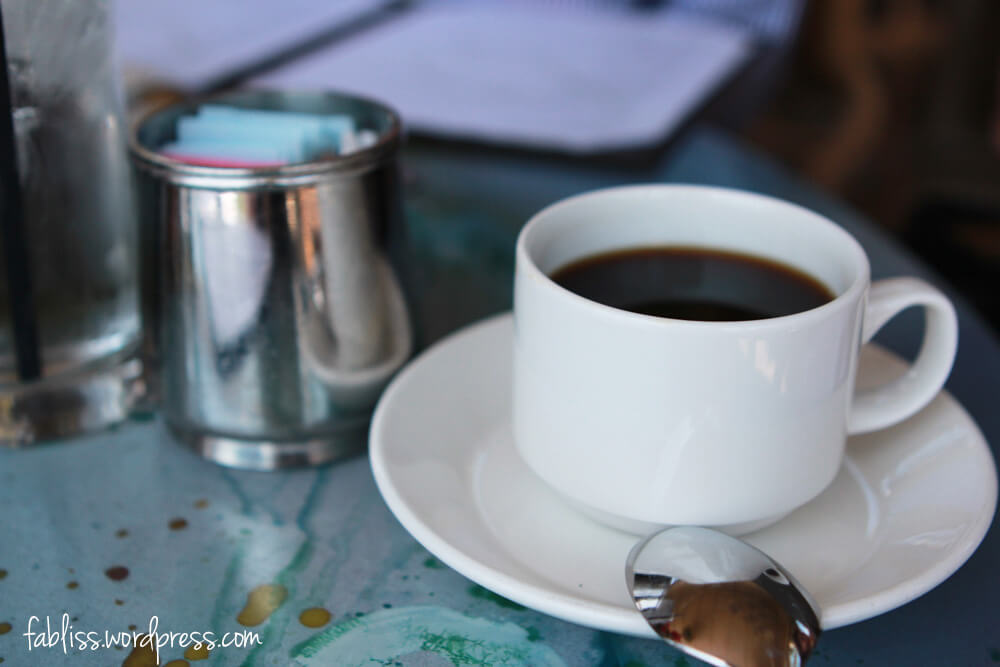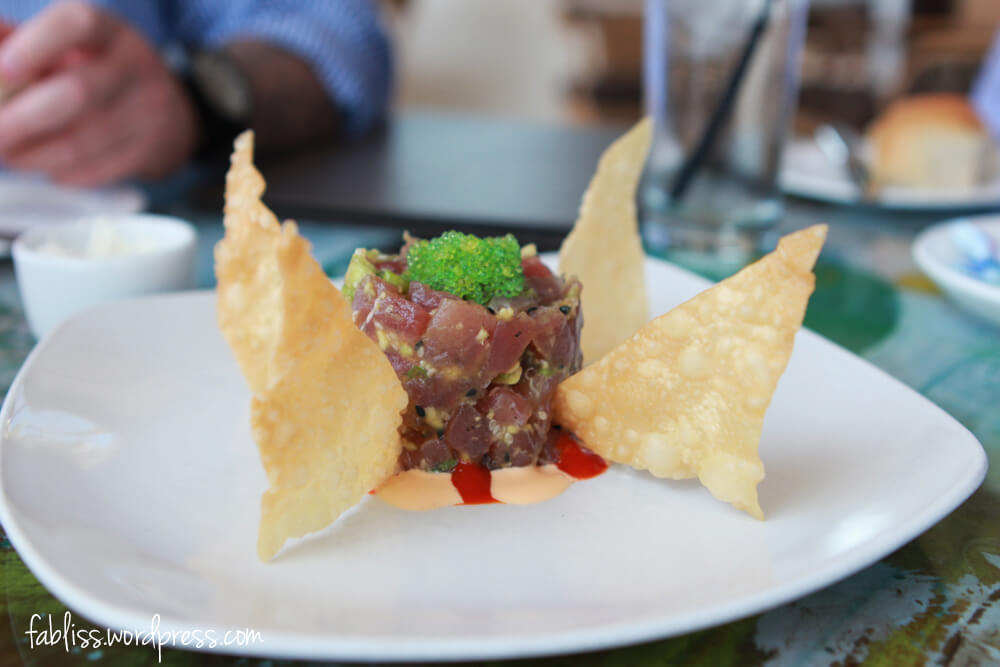 the tuna tartare were delicious!! i would definitely get this again! great spicy kick. the french toast was eh. nothing special. go for the seafood.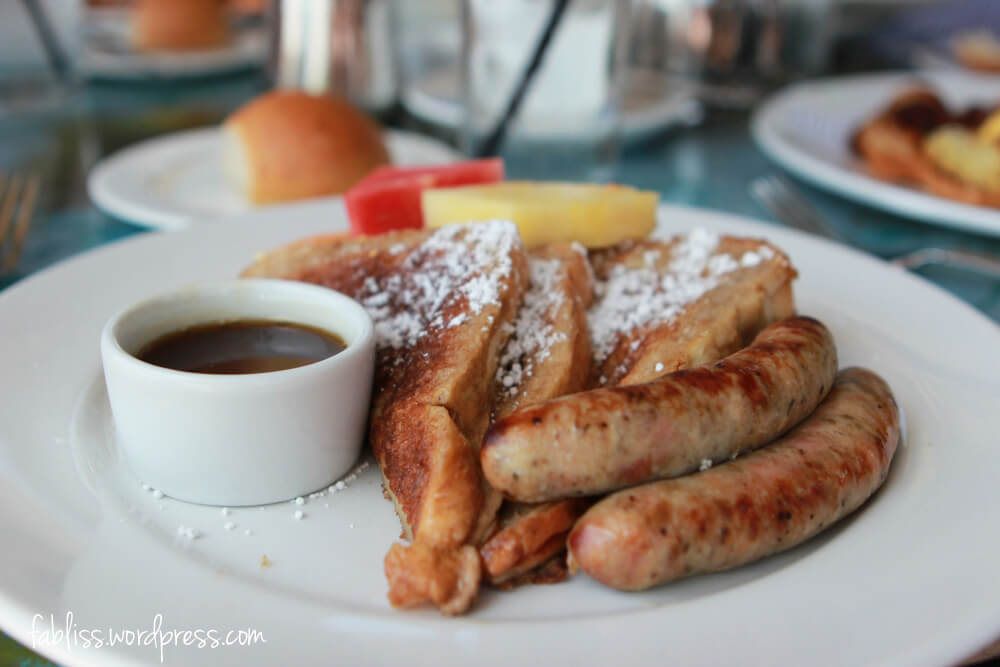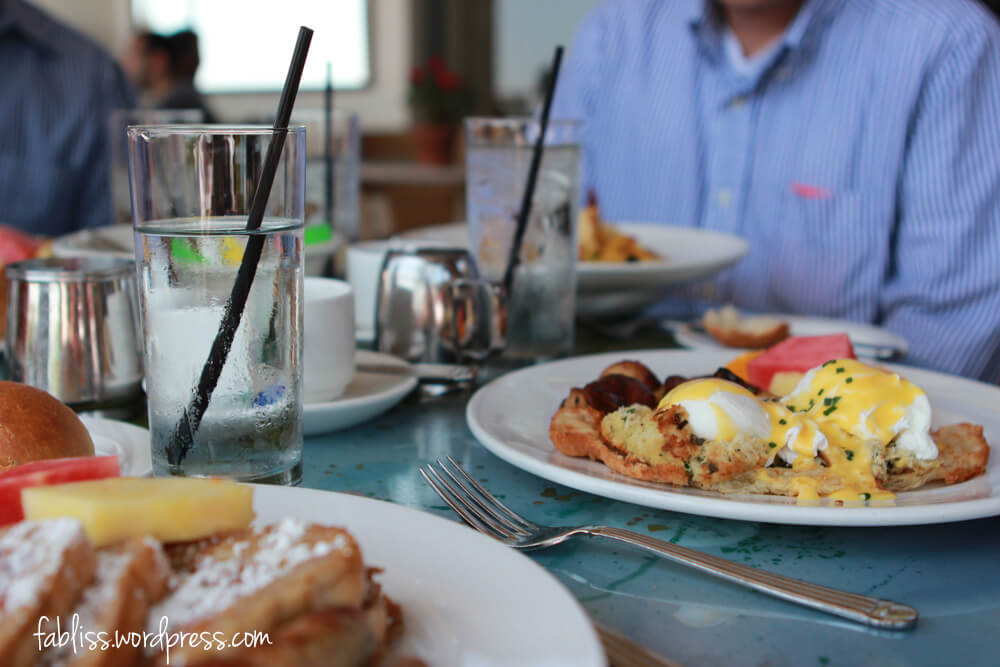 another shot of the view. i could stay here forever.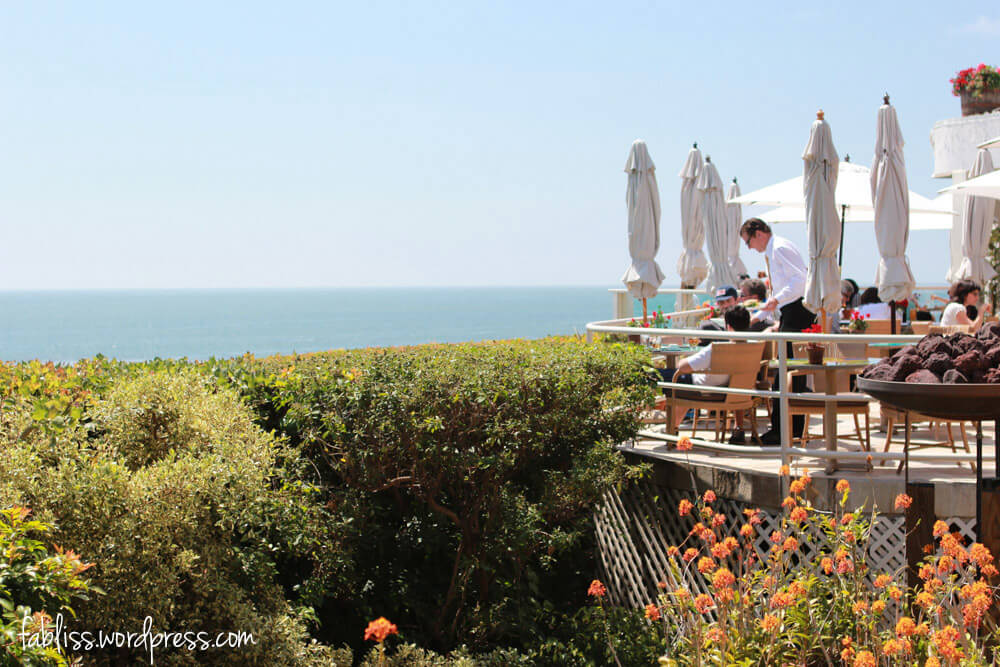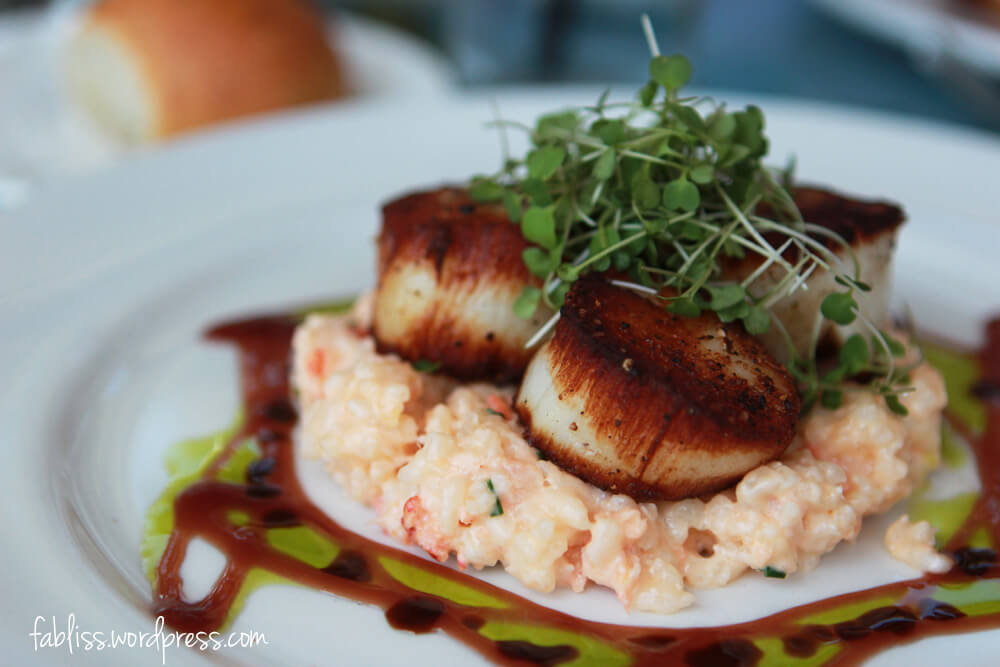 pops was a fan of the paella. crab cakes were just ok. they were over a toasted croissant. not sure how i felt about it…mostly underwhelmed. my favorite dish (pictured above) were the scallops. great, great dish. it's a little on the heavy side so you definitely dont want more than they serve. risotto was delicious (i'm not normally a fan of this), scallops were perfectly cooked and i was pleasantly surprised how well the pomegranate worked with this combination! this is the must get.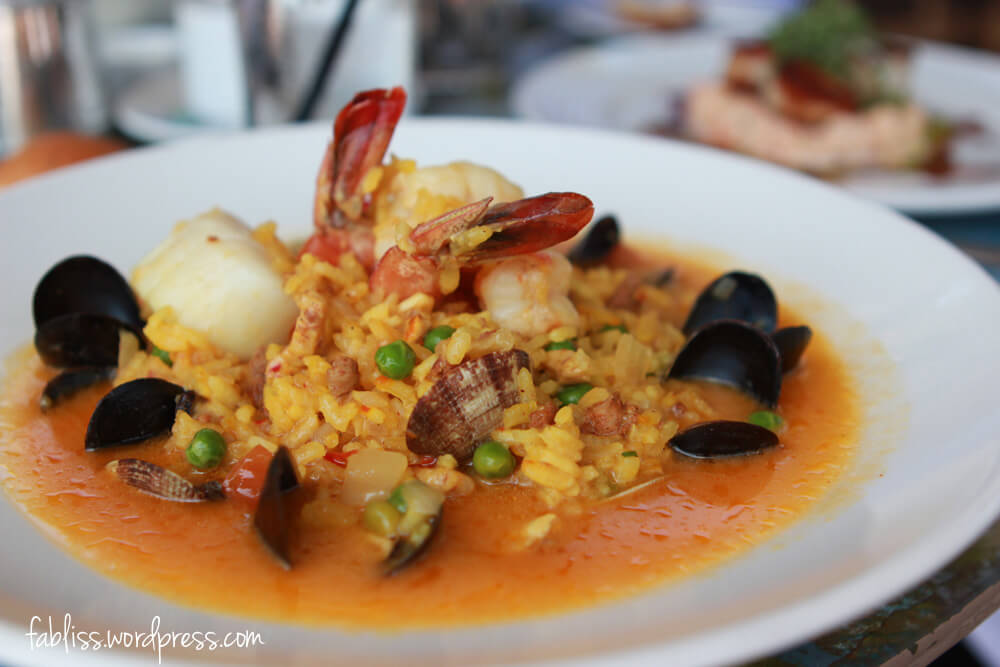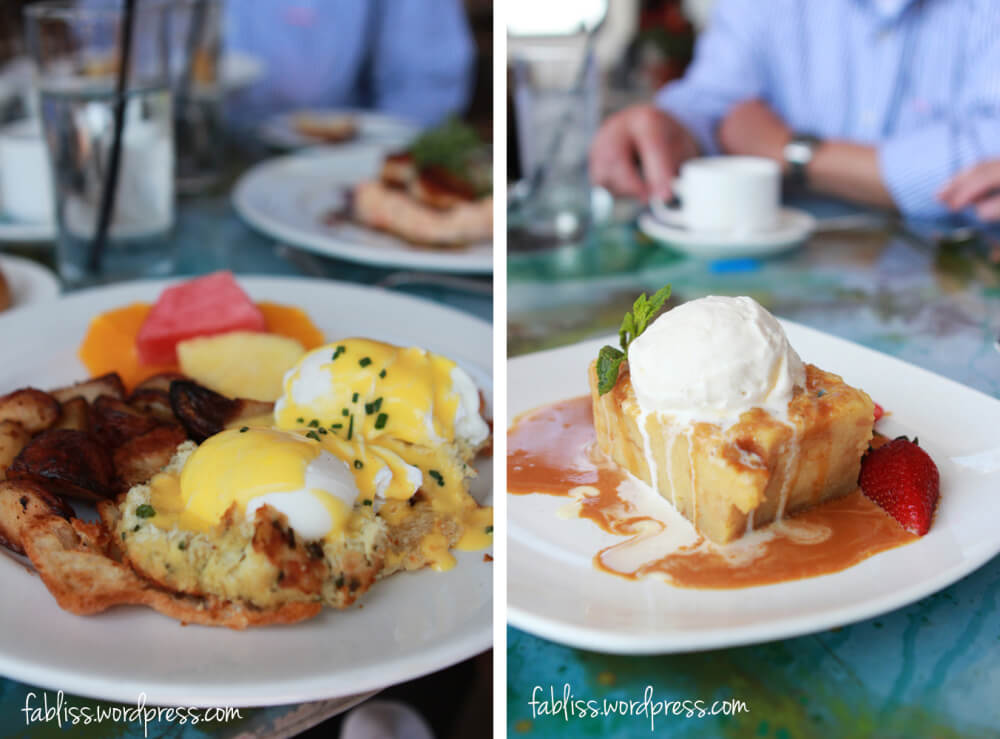 got the bread pudding for dessert. caramel sauce was burnt. it was ok.
service: great!
ambience: the view is to die for.
price: on the high side. you really do pay for the view. great for special occasions.
overall: i would recommend this to anyone looking (i) to get away from the hustle and bustle of los angeles, (ii) to wind down from a hectic week, and (ii) for some great seafood.
Geoffrey's
27400 Pacific Coast Hwy
Malibu, CA 90265