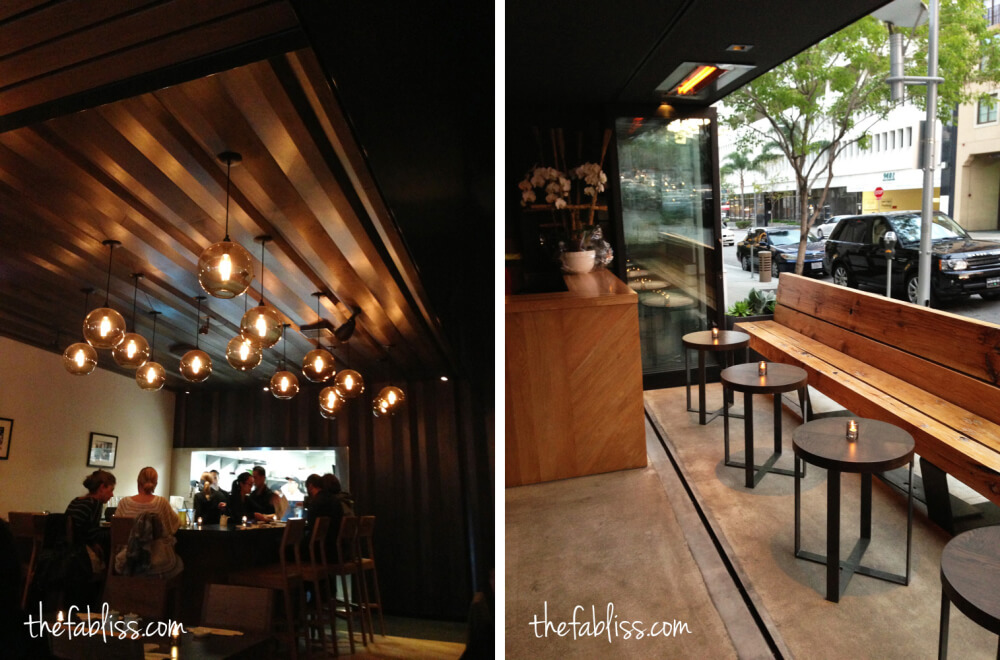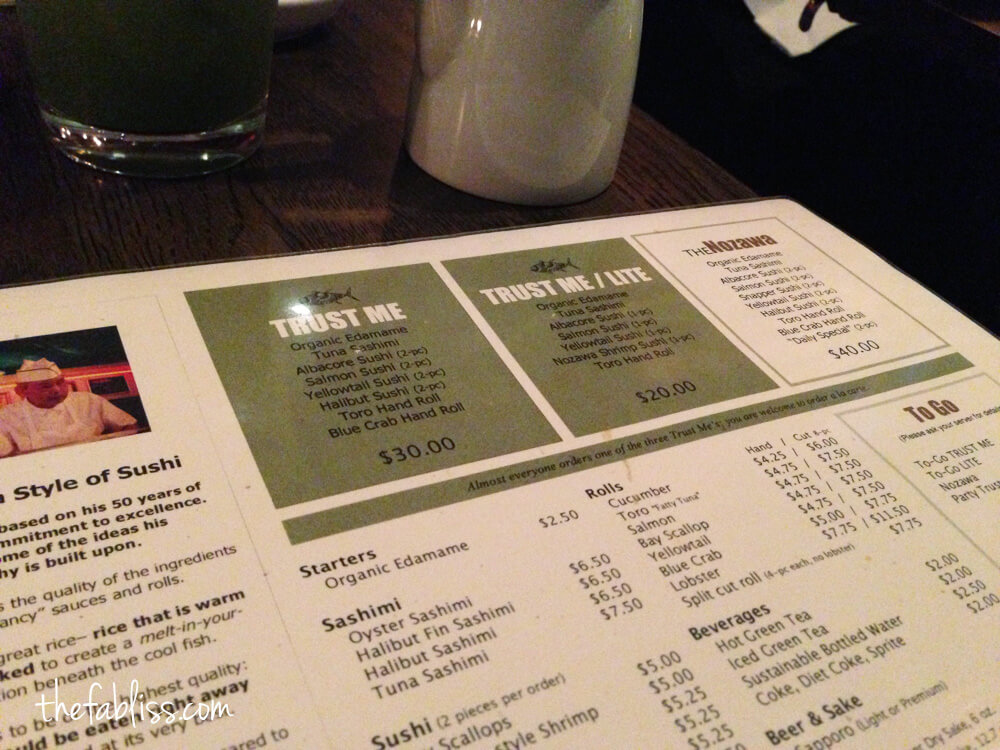 we were excited that another sugarfish opened up in LA. to put your name in, you walk into an open seating area that is uber aesthetically pleasing. black with wood accents…simple, clean and very sugarfish. since sugarfish always gets crowded for dinner, i'm glad they have a waiting area at this location!
the only other locations we have been to are downtown and studio city so we can only speak to these when we say the quality of the fish is outstanding. this location has the same menu and same concept as the other two.
food: 5 stars. still my favorite sushi place in LA. kyle got the nozawa and i got the trust me. the difference is that the nozawa comes with two piece snapper and the daily special, which on this night was sweet shrimp. on top of that, we got two pieces of the fatty tuna. oh, fatty tuna, how have we gone our whole lives without you?! if i had to pick my two favorite (like had to pick even though i love it all)…it would be the albacore and the toro (fatty tuna)!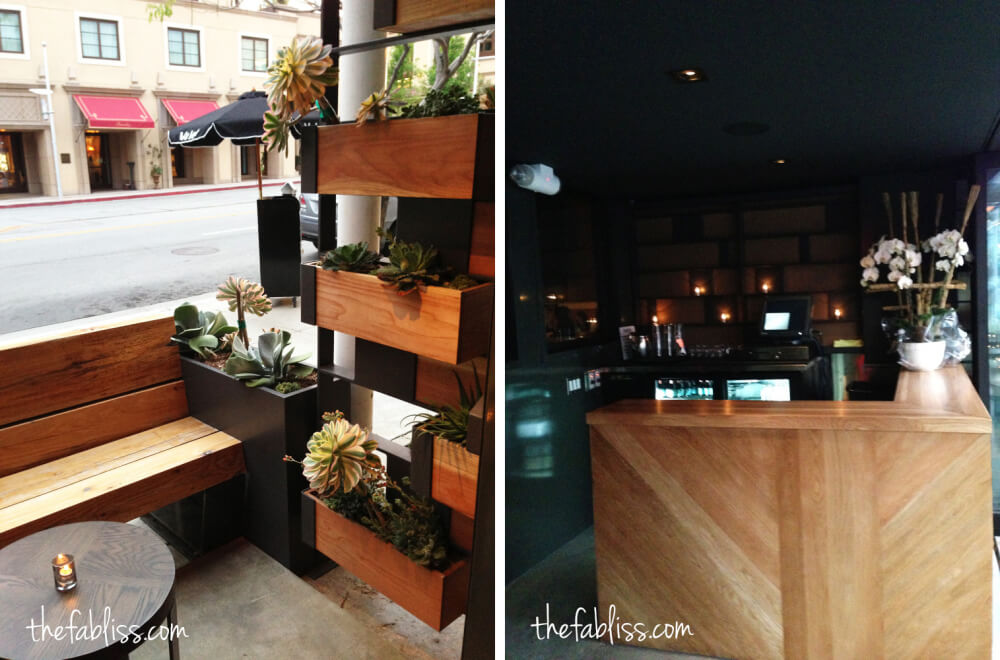 ambience: simple, clean, trendy. cool thing about this location: the nozawa bar! there is a room in the back of the restaurant that seats 15 (reservations only and have to be made online). $150 for dinner and $130 for lunch. we didn't even know about the room until we talked to ernie, the manager… en amazing manager btw. good catch sugarfish! if you make a res, you will be enjoying a 20 course meal… omakase style (no ordering) in a japanese style room intimately with the chef. we have never done omakase but are so freaking excited to do this next time we come here!
we chatted for awhile about the omakase room (even got a tour before it started at 7:30pm but no pictures allowed) and found out that sugarfish's potential expansion into NY. sugarfish is doing great things and we couldn't be happier for them.
oh, and who walks into the restaurant while we were eating?! nozawa himself!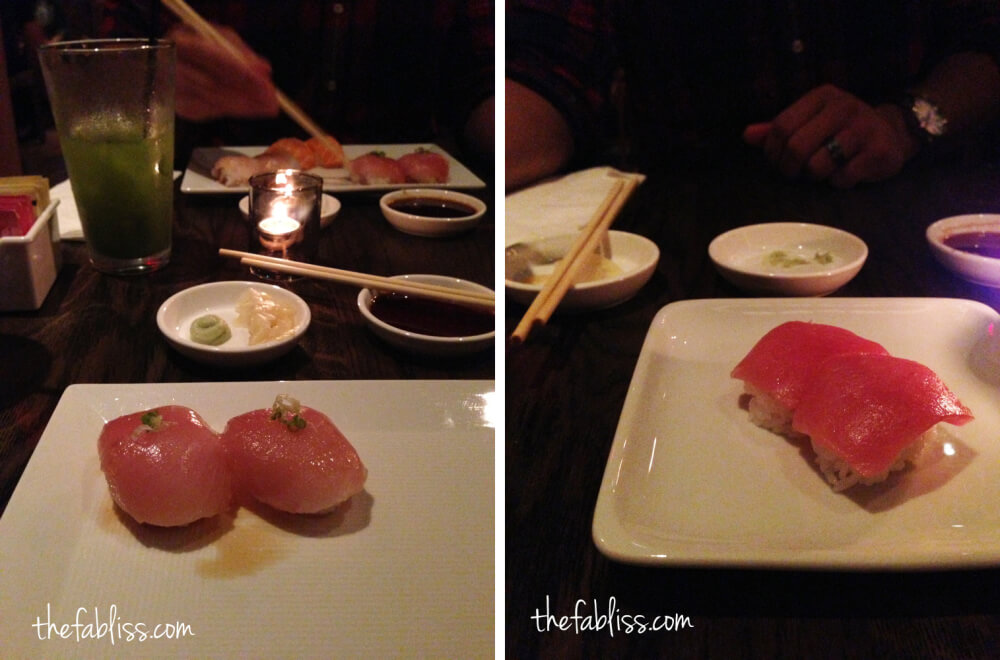 overall: great fish, great people, great experience. a little pricey but totally worth it. trust me.
212 north canon drive
beverly hills, ca 90210