one saturday morning, we decided to search "best breakfast burritos in LA". for two people who grew up hating eggs, this a pretty good beginning to eggs (a beautiful one in fact)… hence the genesis of our breakfast burrito list. so far, we've had lucky boy's in pasadena (kyle's #1), sweetsalt in toluca lake, huckleberry in santa monica (my #1. it has creme fraiche in it!), crown burger in noho, and tom's in noho. this weekend, we ventured to corner cottage in burbank to try this baby out.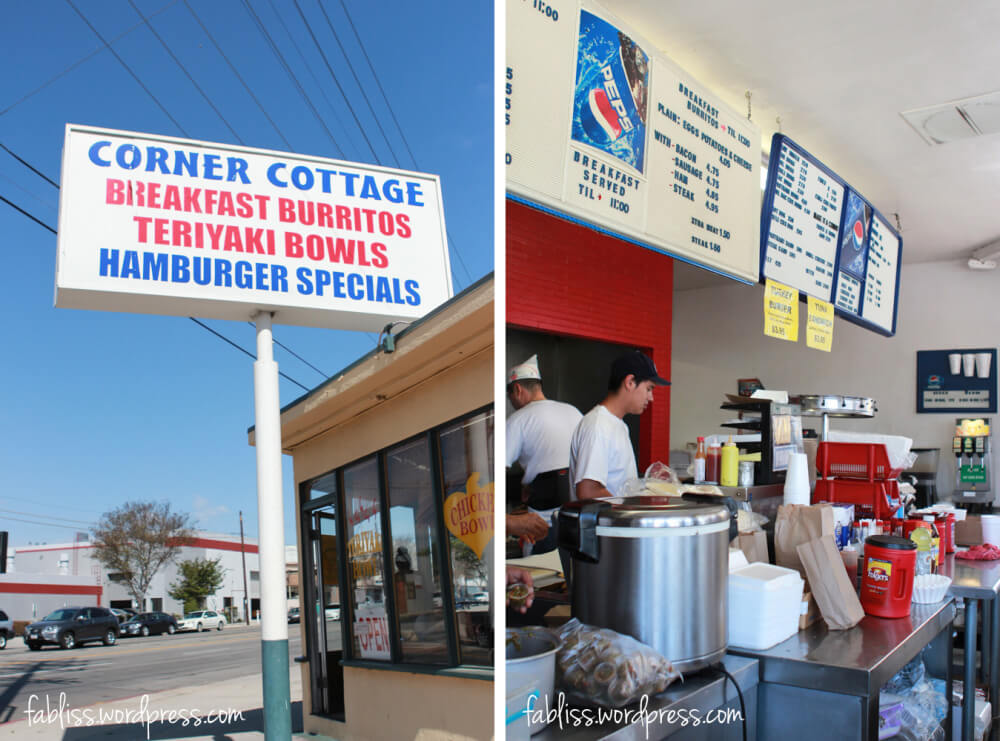 here are our thoughts:
breakfast burrito: served till 11am. comes with eggs, potatoes and cheese (base price $4.05). we added bacon and sausage (always) making the burrito 75 cents more! grand slam. so before coming here, kyle knew that the salsa here was what people raved about. its bomb and its on fire. even though he knew that, he ordered our (shared) burrito with extra salsa inside the burrito. mistake (for me at least). i can eat spicy but not like him. for those of you who love fast food like we do, on a del taco hot sauce scale…im a del scorcho but not quite del inferno.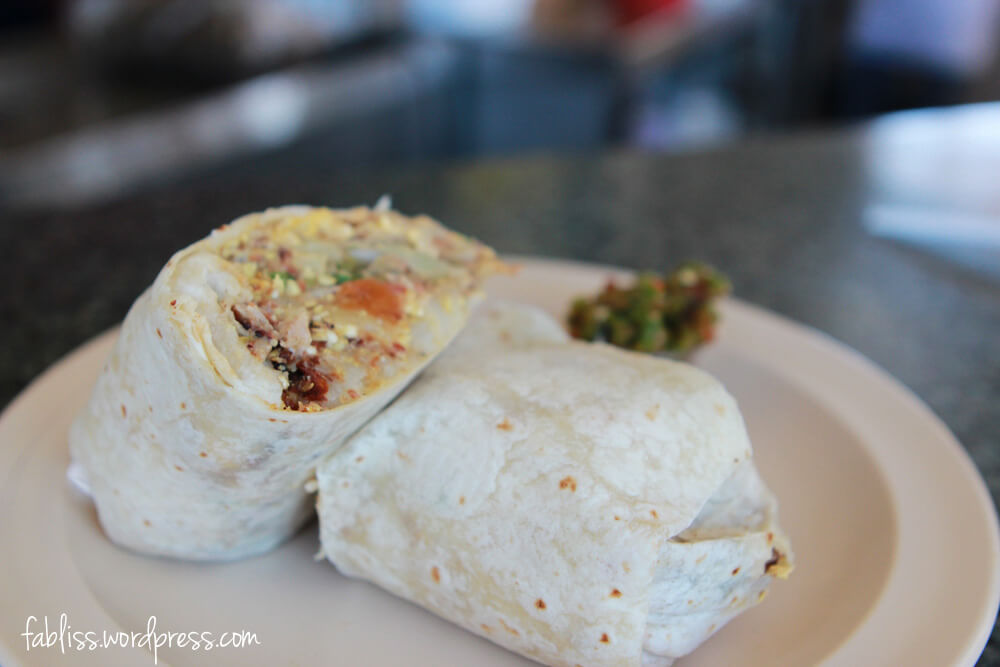 yes, that is a guy is preparing little to-go salsa sides. it is that popular. they are serious about it. and yes, they make the salsa in bulk (in a rice cooker bowl too).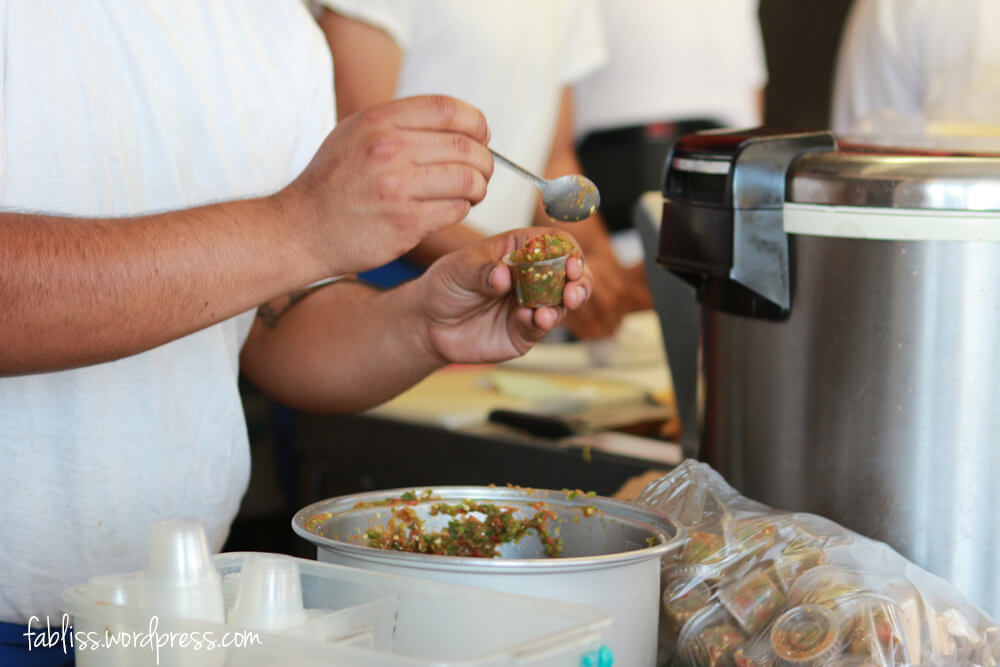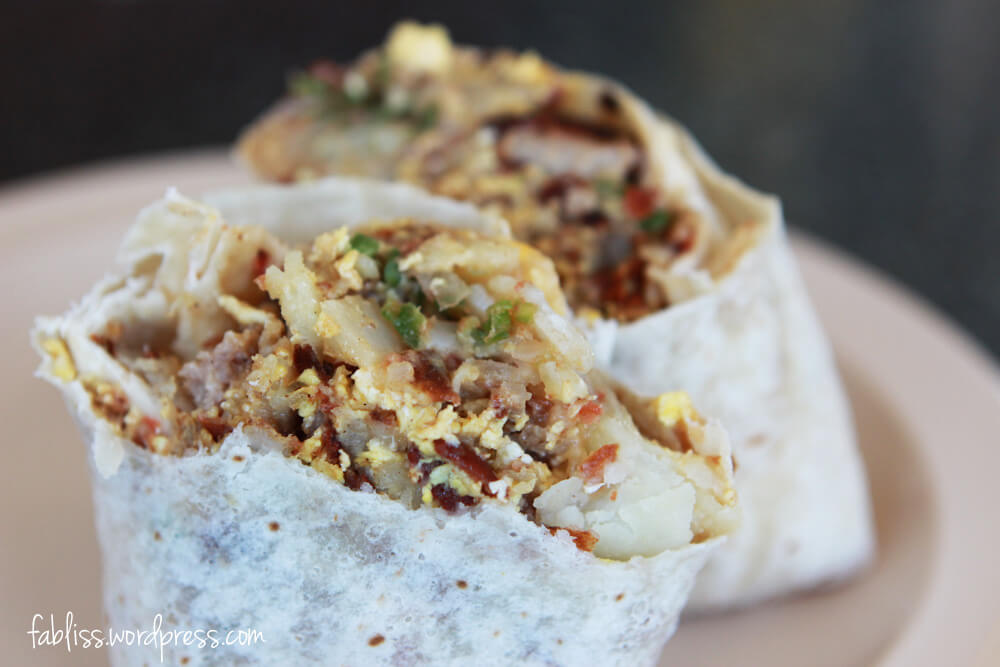 one bite in and my whole mouth was on fire and my eyes teared up. struggle city. but eating more of it helped so i slapped even more salsa on it. by the end, i had numb mouth. obviously salsa is great. bacon was crisp. hash browns provides a great fluffy cloud. we didn't even really taste the egg. good, tasty burrito.
ambience: don't be scared of their sign outside that says "breakfast burritos, teriyaki bowls and hamburger specials"… they make a golden burrito here and they know it. space is small. bar seats and two small tables inside and a few bench tables outside. you aren't really here long. you order, you chow down and you're done.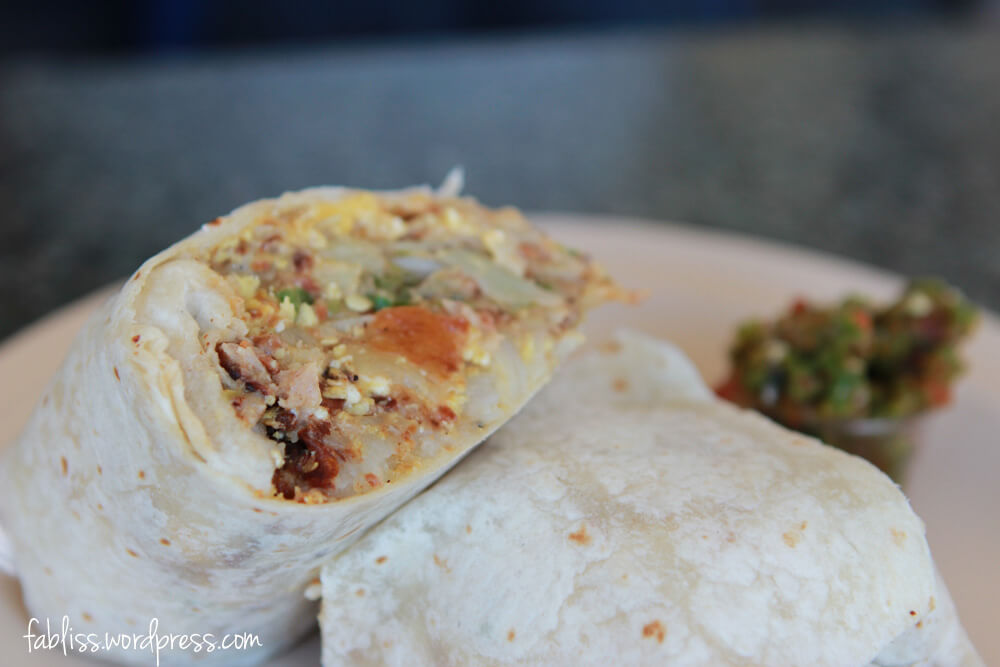 overall: i would come back here. but i also like lucky boy's and huckleberry more if we were only comparing the burrito itself. the benefit of this one is that is it closer for us.
Corner Cottage
310 S Victory Blvd
Burbank, CA 91502
Neighborhood: Burbank