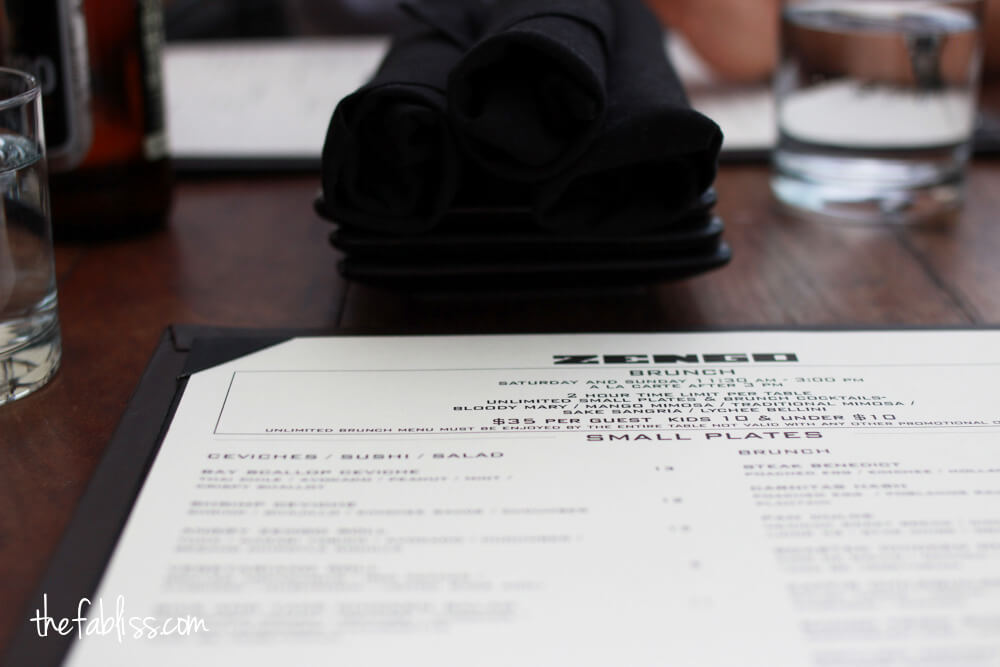 bottomless brunch at zengo. thats what happened when we tried to go to sonoma wine garden and it was a 2 and a half hour wait. brunch is served 11:30 to 3pm (3 hour limit). $35 a person and includes brunch cocktails. as far as cocktails, we ordered it all: lychee bellini, sake sangria, traditional and mango mimosa. all amazing but my favorite is the lychee bellini. our waiter suggested that he just start bringing out everything on the menu so that we can taste it all but we had the option to reorder things we loved. literally the food just kept on flowing.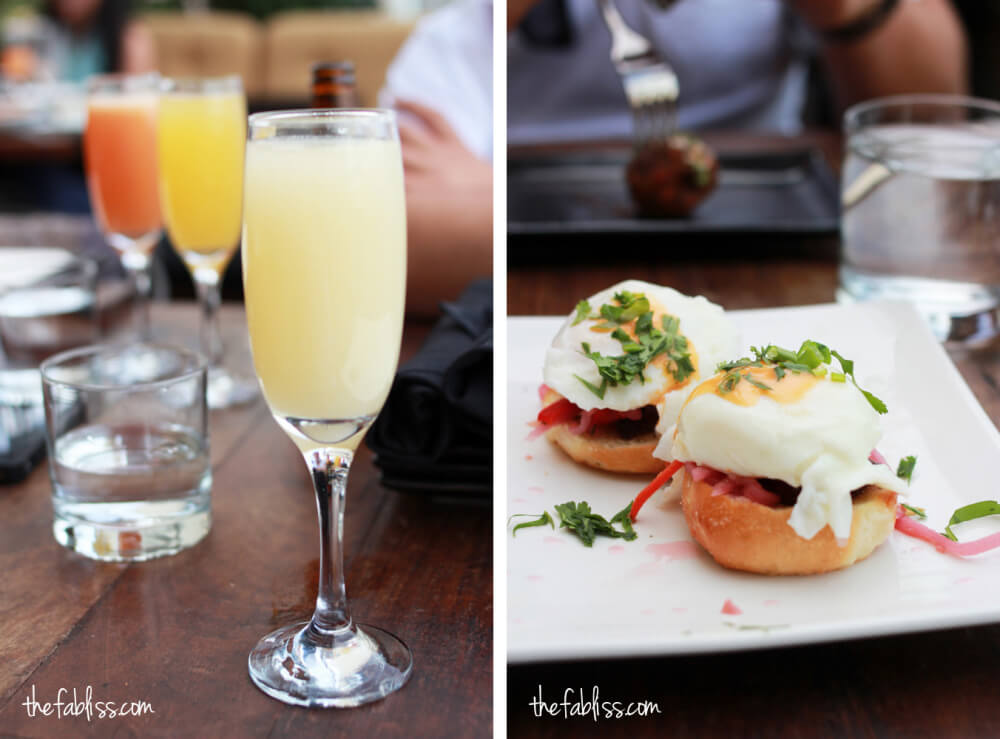 steak benedict with kimchee. kyle and i obviously did not eat this because we hate eggs but our friends thought it was ehh. housemade meatballs with ginger and garlic, on the other hand, were good.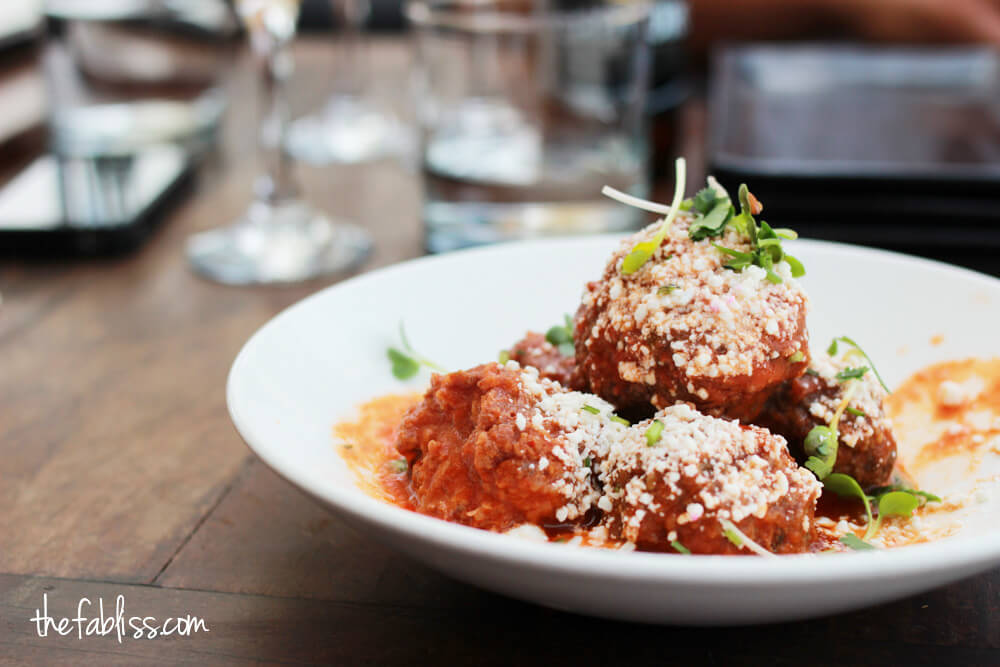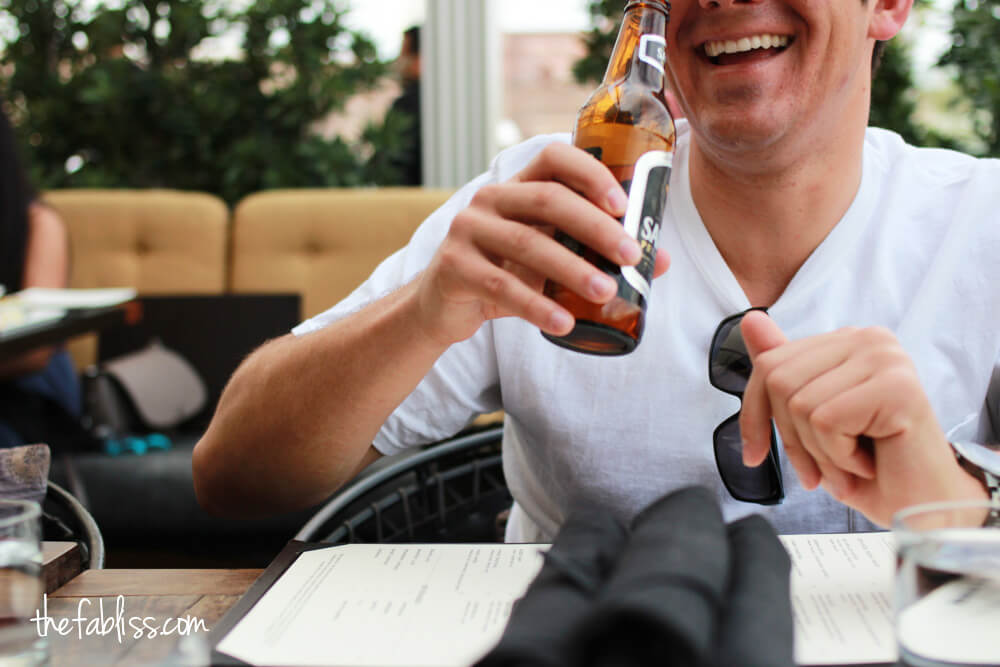 carnitas hash was very tasty (regardless of the egg on top). kind of wish we got more of this.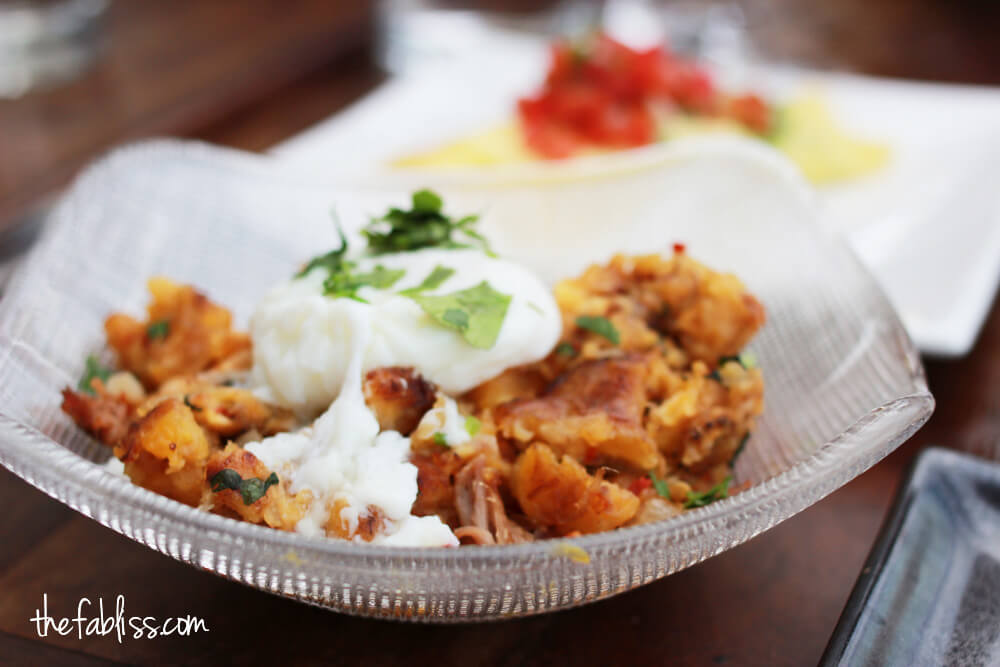 angry zengo roll was ok. its not going to be the best sushi roll you have ever tasted especially since there are so many other things on this menu you should get. like for instance, the thai chicken empanadas! probably the best thing on this menu! unexpectedly delicious! you must get a few orders of this one! we would come back just for this empanada.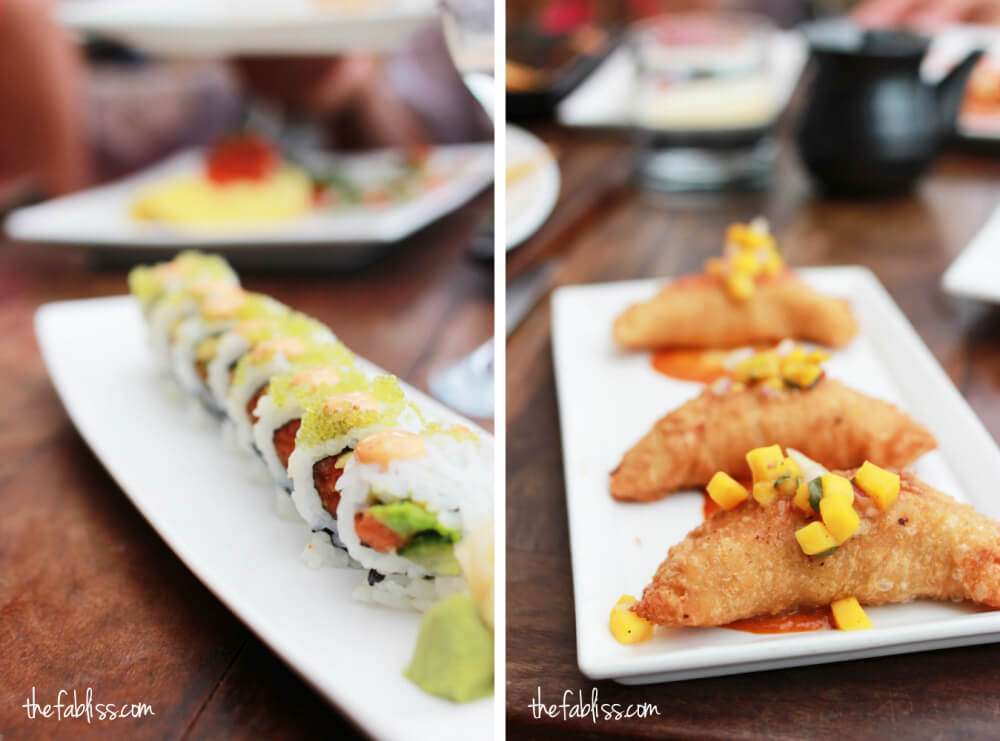 roasted chicken omelette was just an omelette.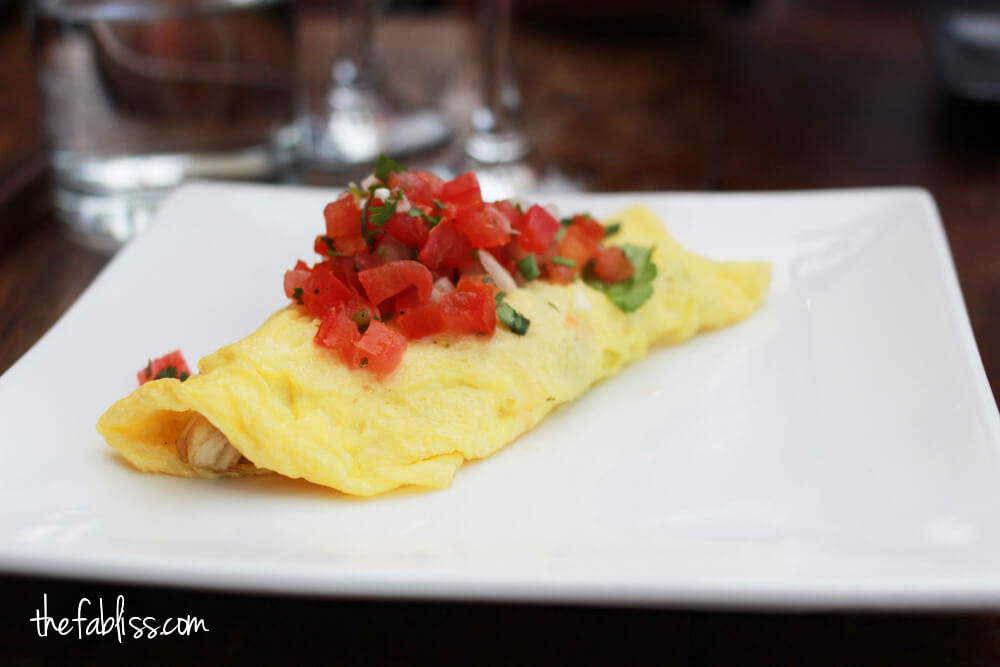 we, along with everyone else opted to sit outside on this nice beautiful day. note that this restaurant is on the third floor of santa monica place (aka the outdoor mall) so it is not on the beach but near it. if you can, sit outside.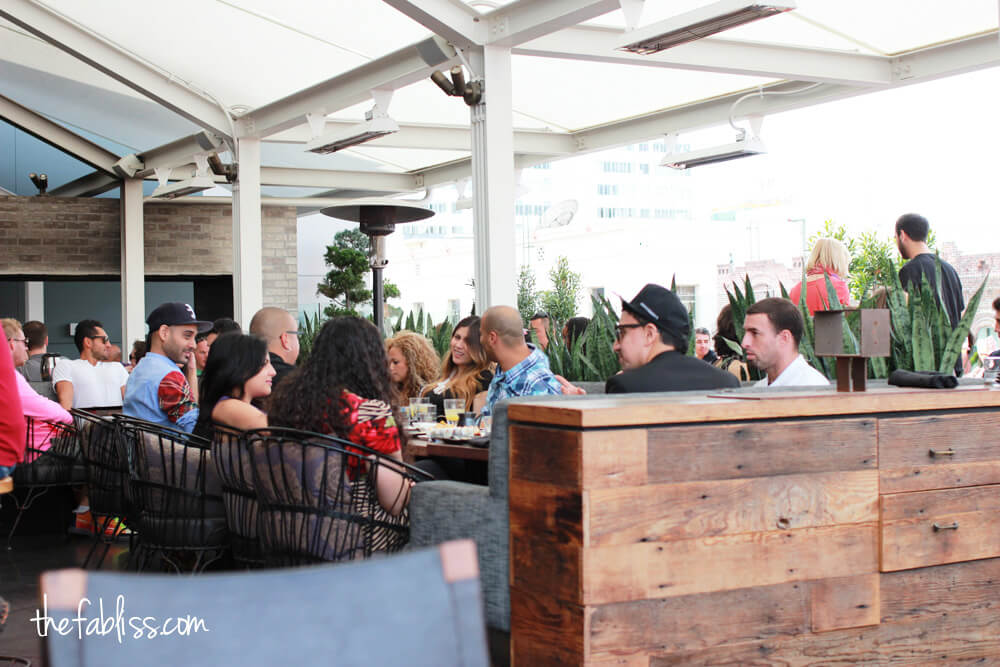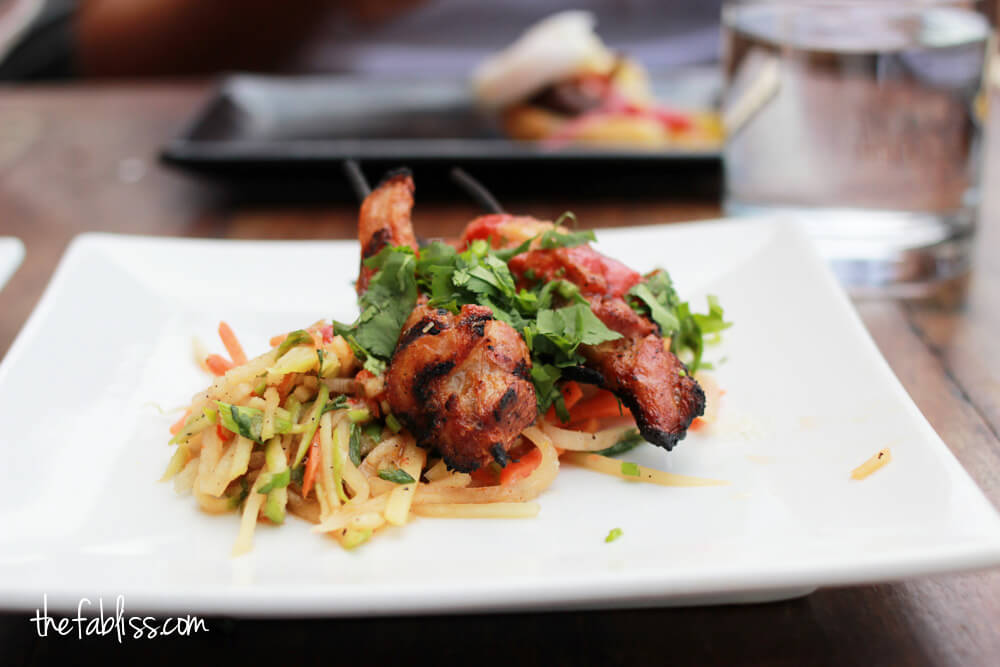 roasted chicken satay was just ok. the salmon with ponzu sauce was on the dry side so we didnt order this after the first plate.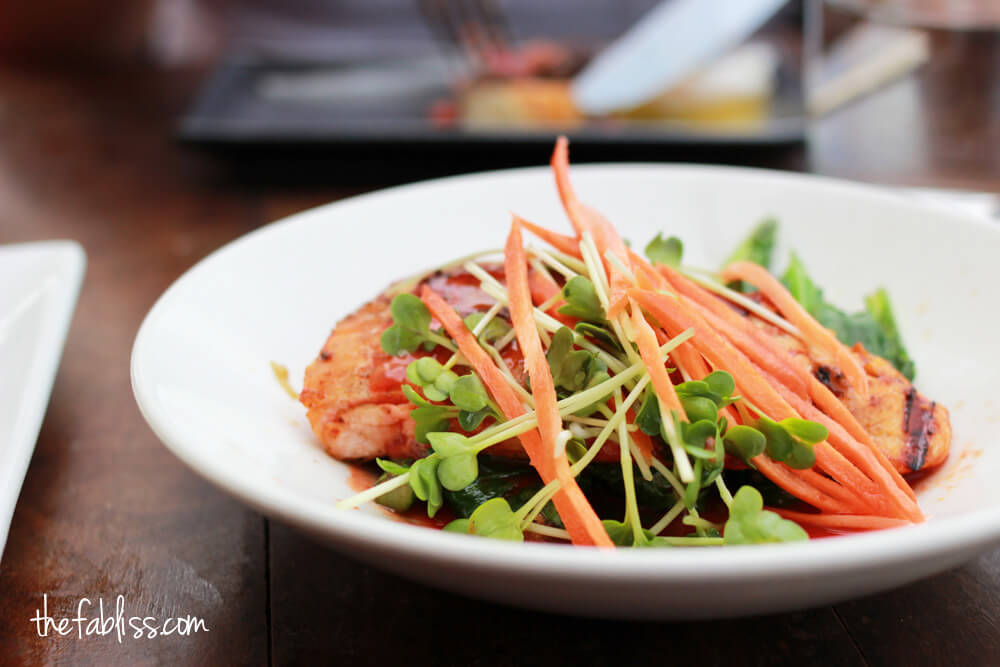 yuca fries…you can never go wrong with fries. especially if they have a dual dipping sauce. we got plenty of this.
here it comes! the second favorite of the day: the sliders. we ordered this probably four times. (we know) by the time we got the tofu with sesame chili sauce, we were stuffed. i dont think anyone really touched this one. we were looking forward to the bacon fried rice but it was just decent and nothing out of this world.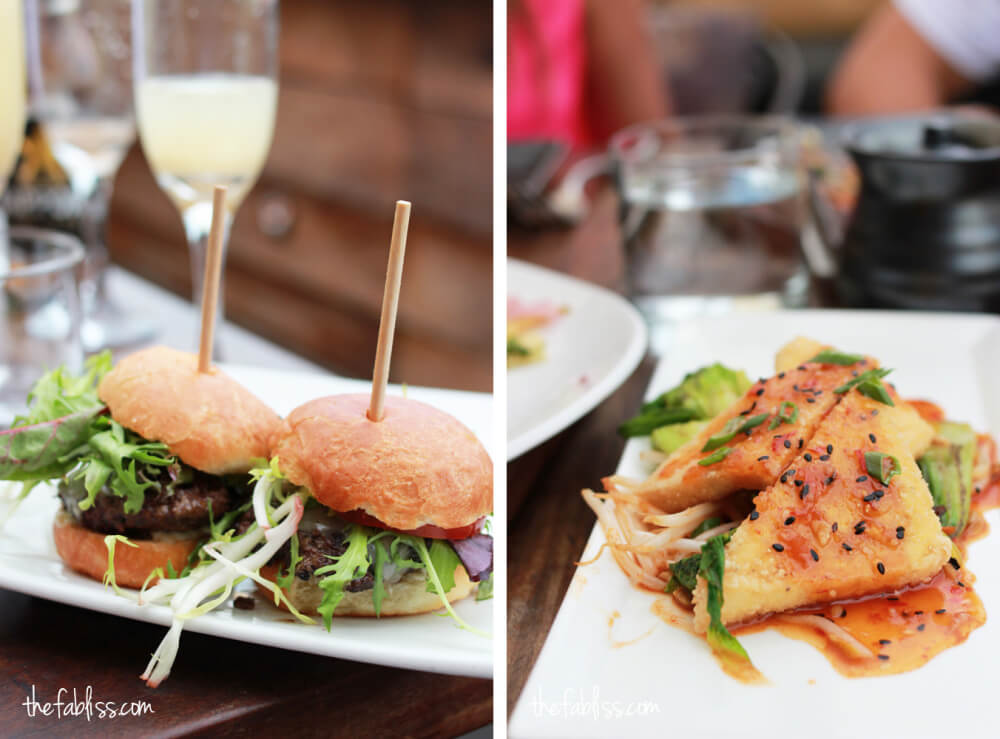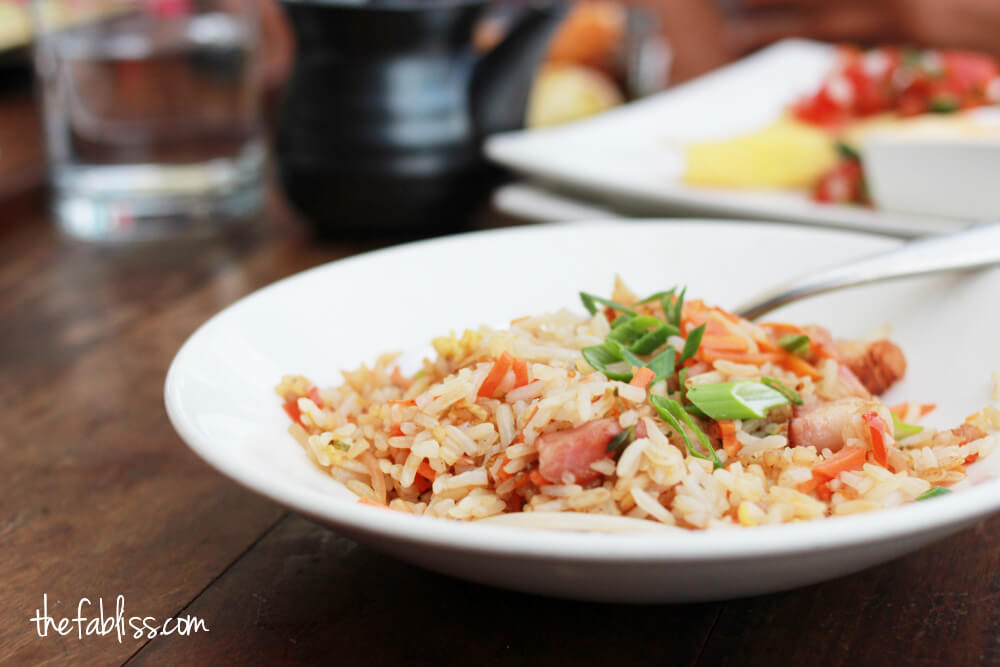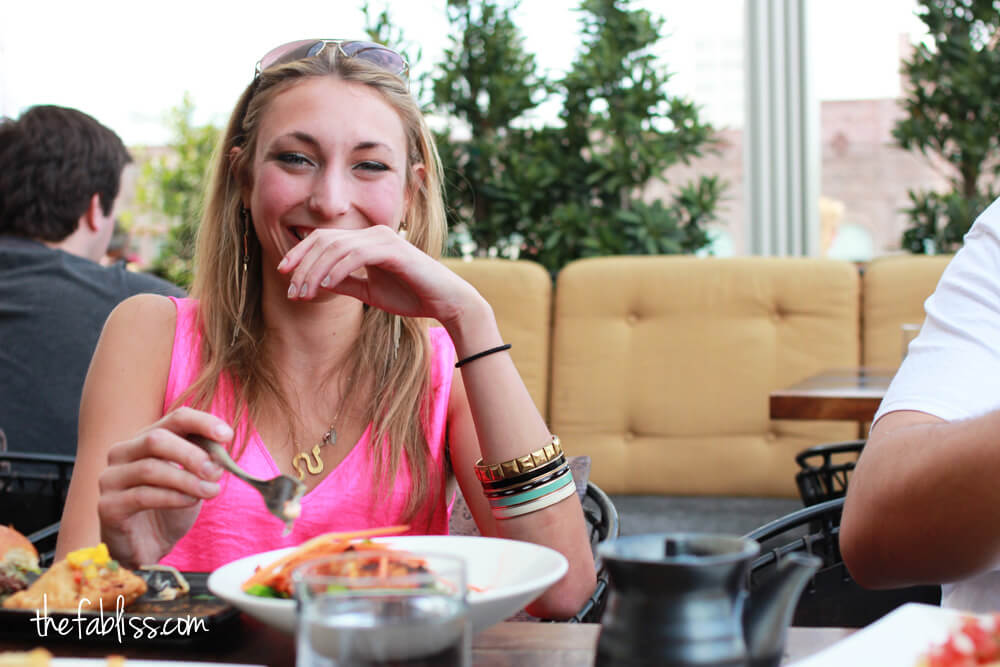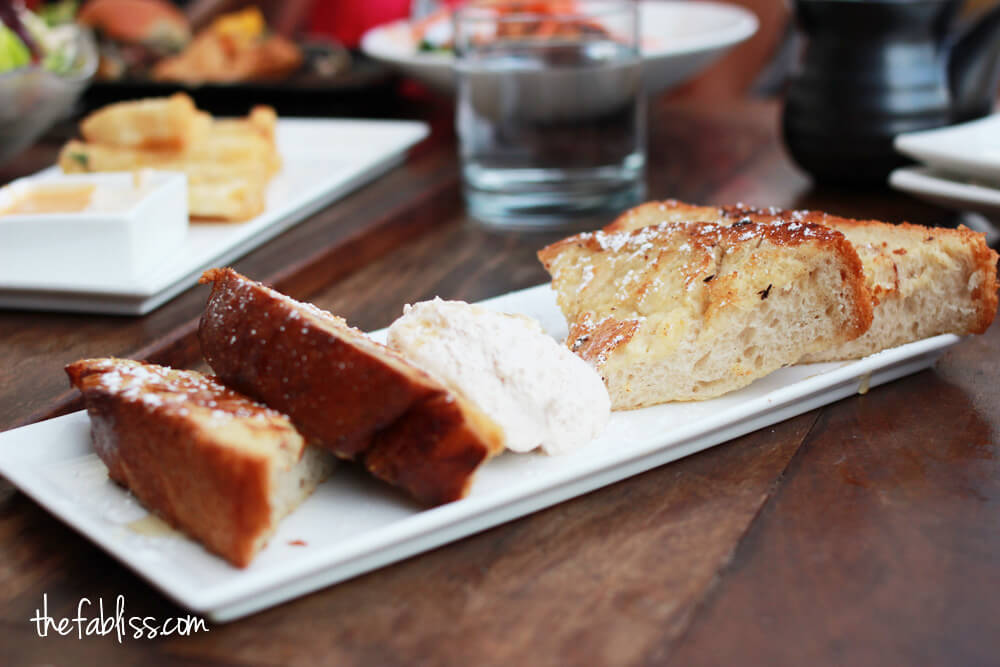 last but not least, pan dulce. mexican sweet bread with cinnamon whipped cream. amazing. perfect finish to a three hour meal. notable mention should go to the ceviche. it was pretty good but we just never took a picture of it.
location/atmosphere: perfect on a nice sunny day. outdoor seating is the best part in my opinion.
parking: we just parked in the structure connected to third street.
service: friendly and relatively fast during the three hours. during the first hour, our waiter was faster to get dishes out to us compared to the last two hours (we had to remind him to get us some dishes).
food: overall, everything here is good. some dishes were mediocre and then there are dishes such as the empanadas and the hash that definitely stand out. (we would come back for those empanadas and the dessert fo sho) food is obviously on the heavier side. we ended up not eating dinner after this glutton fest. so be prepared.
price: all the food you get and endless cocktails, make it completely worth the $35 you drop.
overall: we started recommending this place to everyone! we love it.
Zengo
395 Santa Monica Pl
Santa Monica, CA 90401