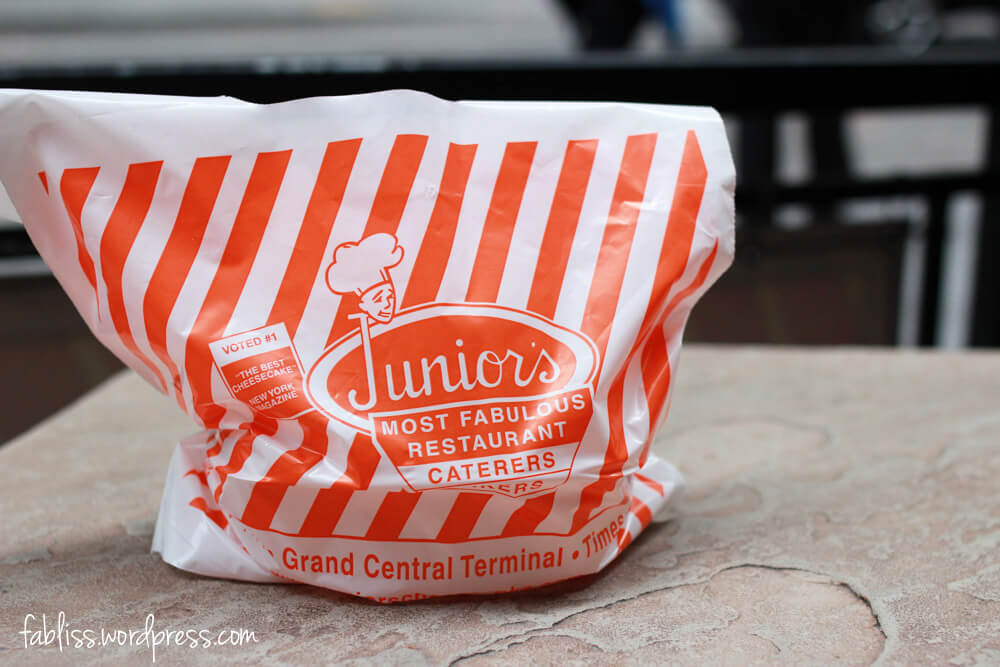 i don't have to say much about this place because it is famous (it has been around forever, it was on bobby flay's throwdown, it was featured in one of p.diddy's mtv shows, etc). whenever i go to nyc, i always have to get a slice of the plain cheesecake ($6.50).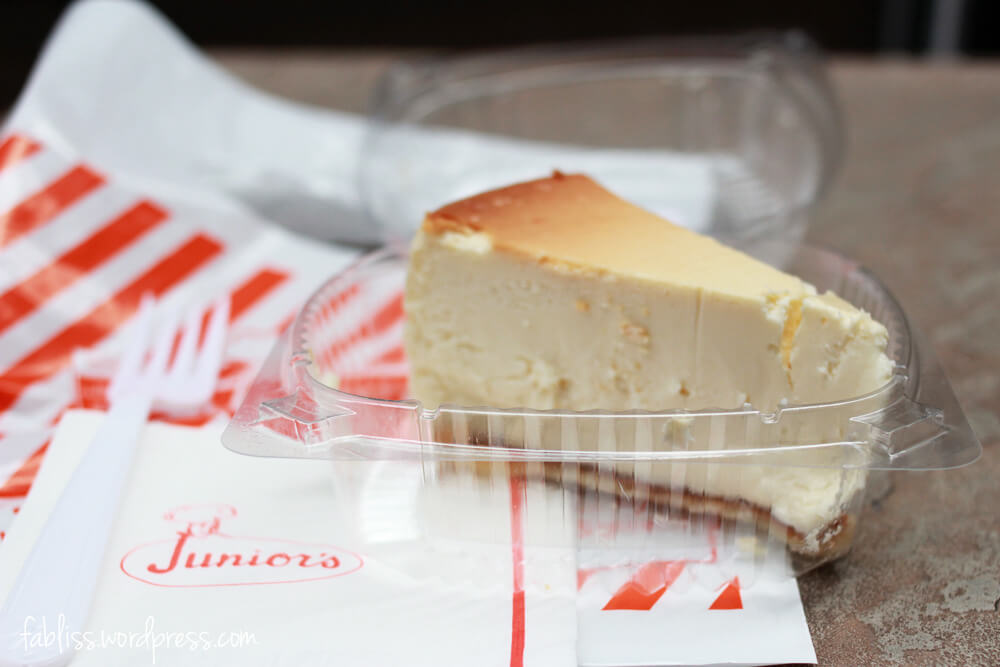 i cant speak to the food they serve in their restaurant since i only go to the little bakery on the left side. since i'm usually in nyc for business i need to grab and go. cheesecake here is on the dense side but i wouldn't say as dense as the cheesecake factory but definitely not as fluffy as zanze's in san francisco (still my number one). my favorite thing about this cheesecake is that it is not a graham cracker crust. it's different and i appreciate that.
anyway, if you're in nyc (specifically in times square and staying at the marriott marque), hop on over and get a slice. you have a few options: sit right outside (weather permitting) of the bakery or grab a small table in times square and just people watch. enjoy!
Junior's Cheesecake
1515 Broadway
(between 44th St & 7th Ave)
New York, NY 10036
Neighborhoods: Midtown West, Theater District