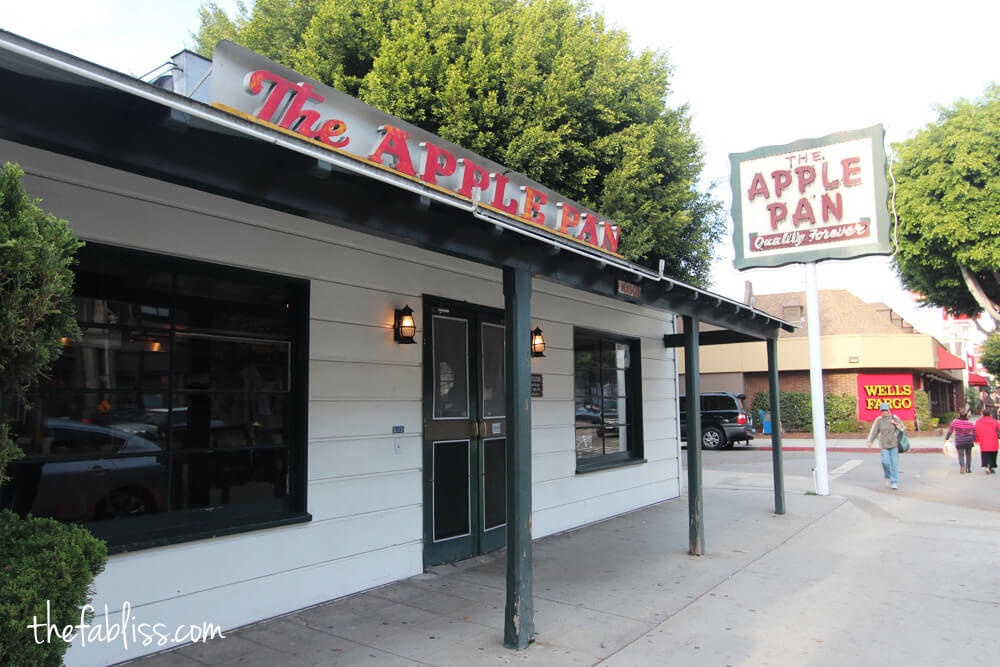 apple pan made our "to try" list after we read about it in hamburger america (which we now have as a book on our coffee table). it's one of those staple la burger joints that has been around since the 40s.
the restaurant is relative small with bar-type seats (not ideal for large groups). since this place has been around for quite awhile, it is extremely popular. during peak times, expect a little bit of a wait.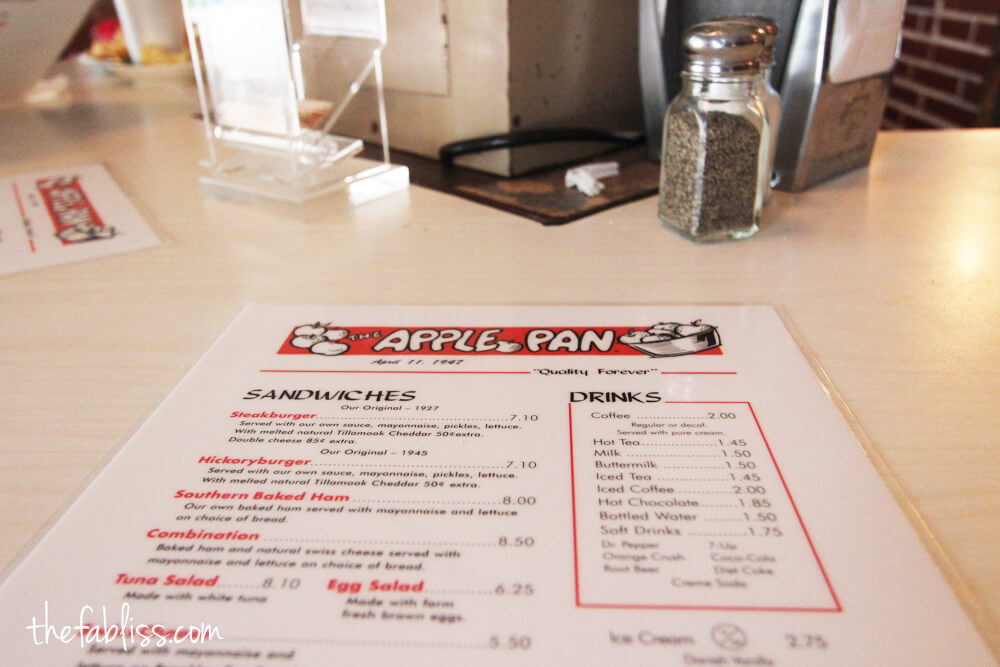 we ordered the hickory burger ($7) and a root beer ($1.75). we laughed when the soda came out. you are pretty much drinking out of a paper cup (which is pretty efficient for the restaurant since they don't have to wash any dishes).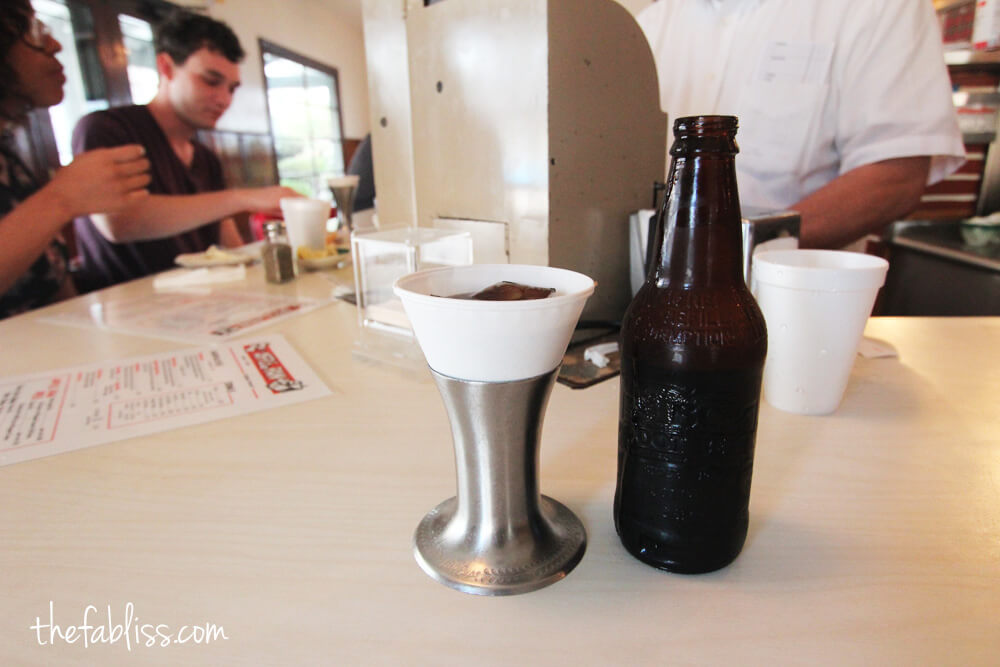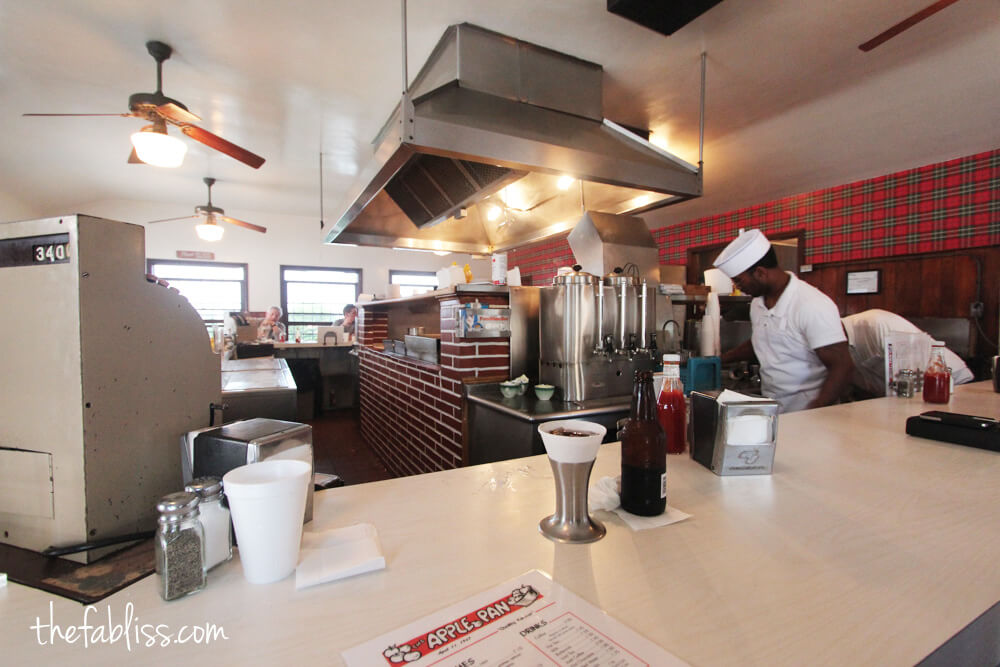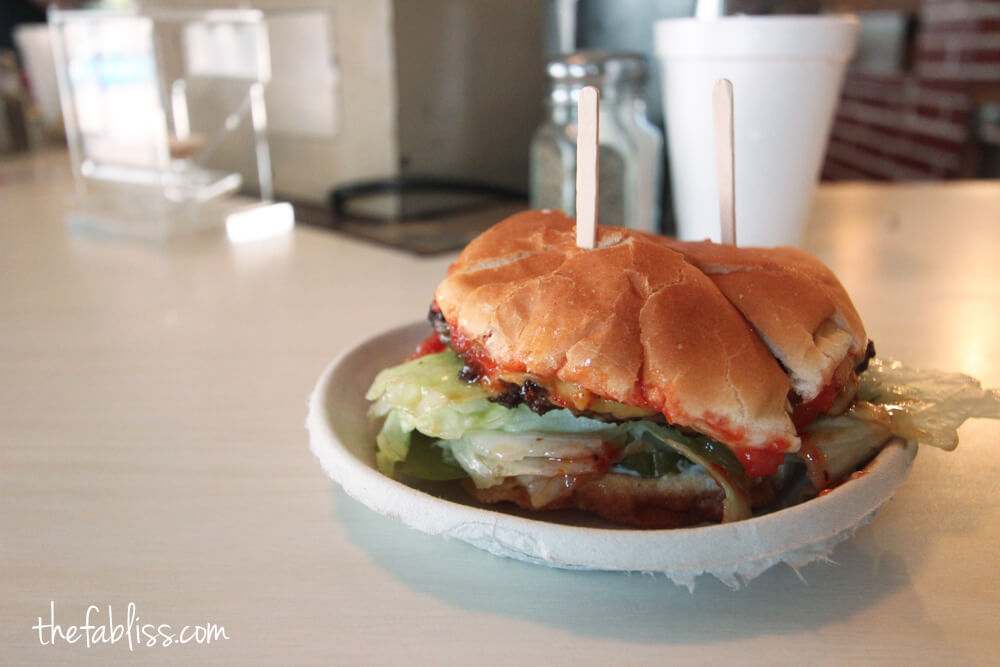 onto the burger: as simple, old school burgers go, the hickory burger is good. it's on the smaller side…and comes with a ton of lettuce. actually, a ridiculous amount of lettuce. the meat is good. bun is average (you better eat this quickly because the burger will fall apart). sauce is ok.
this is no umami burger (on the gourmet side) but it is still is good in its own right. i can understand why some people love it (because its nostalgic) and why other hate it (because it is overhyped). is it the best burger in los angeles? no, i don't think so. is it the best burger in the nation? far from it. but it is still good and it's been around for ages.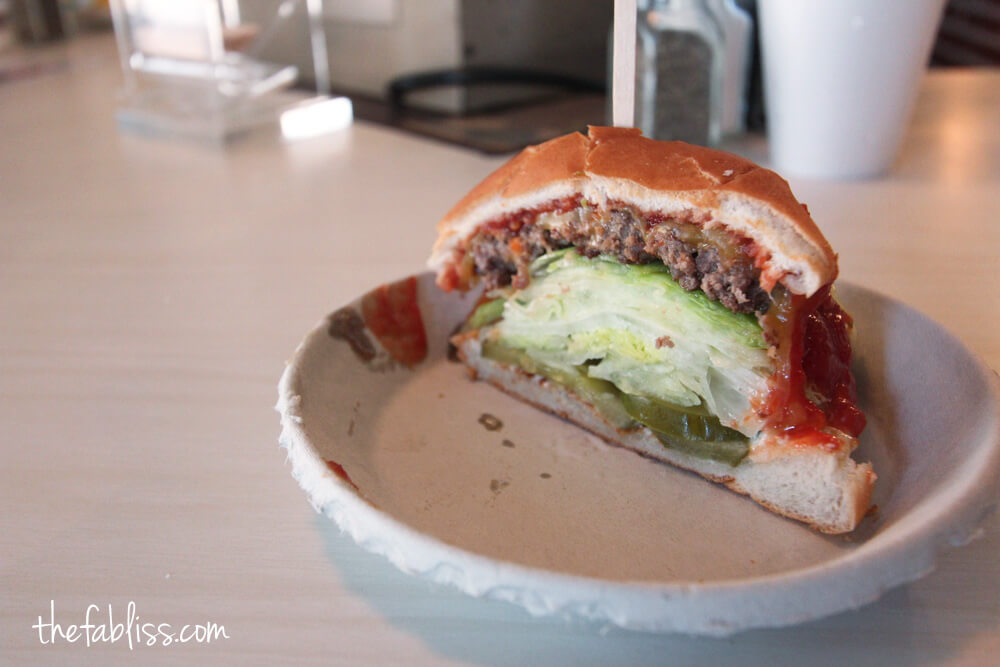 parking: street parking.
ambience: small dinner. uber casual.
service: you are in and out pretty quickly. service is quick. not too friendly.
overall: like i said. this is no umami burger (the fancy) and it is definitely not in'n'out burger (the best california casual). however, it is still a good burger. it's part of la's history and i understand why it is a staple. it's not going to make it on "my top burgers" list but if you are hungry, in the area and looking specifically for a burger… i would go to apple pan.
ps. cash only, folks. oh, and apparently we failed and did not get pie. apparently pies are pretty good here.
The Apple Pan
10801 W Pico Blvd
Los Angeles, CA 90064
Neighborhood: West Los Angeles