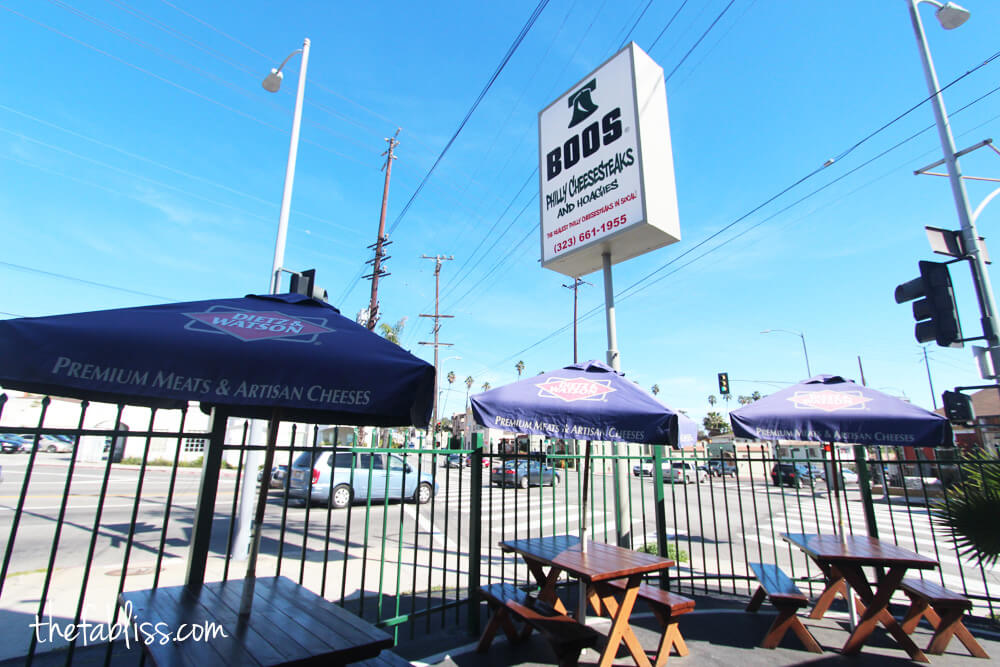 when stella is in town, we go on day long food adventures. (no wonder she hates us) after ricky's fish tacos, we decided to drop by boo's because kyle had this place bookmarked for awhile and it seemed like an opportune time to go (it was across the street and meg and stella are always down).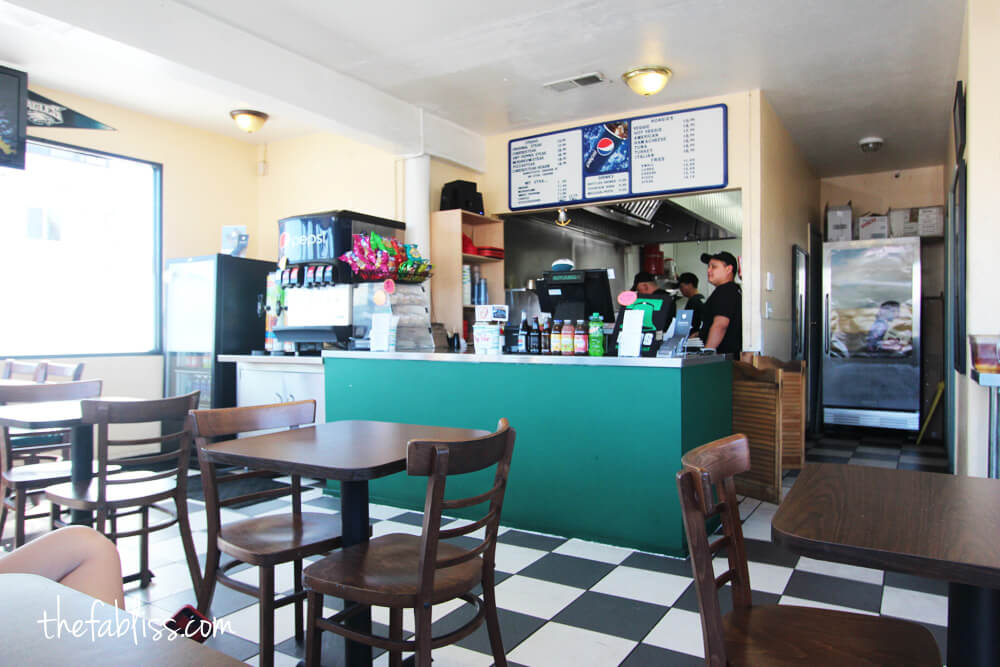 we ordered one philly cheesesteak to share among the four of us and a side order of fries.
the sandwich was ginormous. how else do you describe this beast? the general consensus was that it was pretty darn good. came out hot (actually, super hot) and cheesy. lots of flavor . as you can imagine, the sandwich gets a little soggy due to the intense amount of cheese melted on this baby. so try to eat it fast.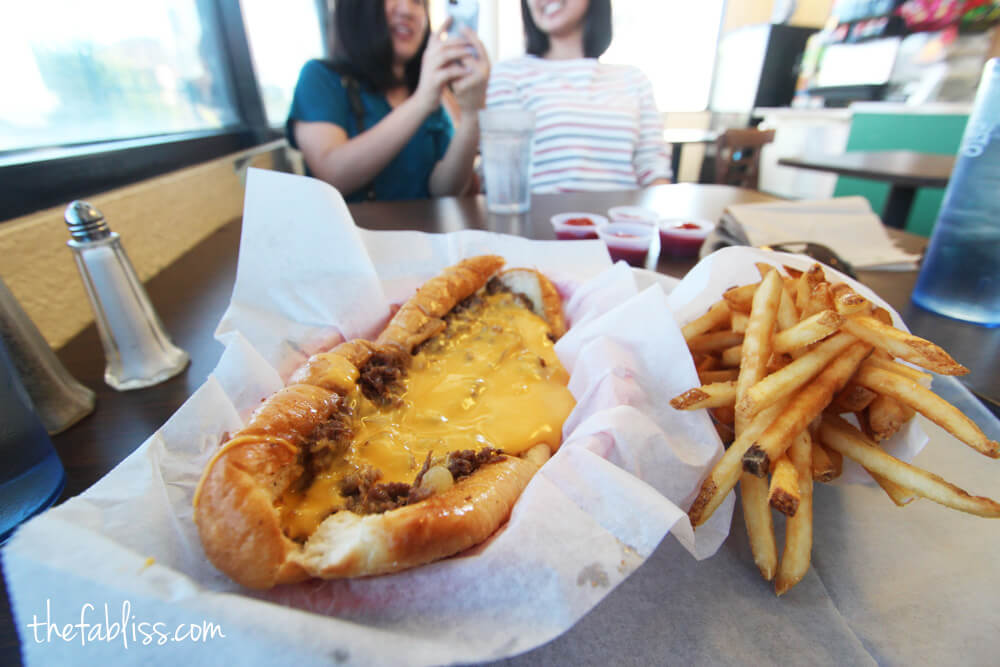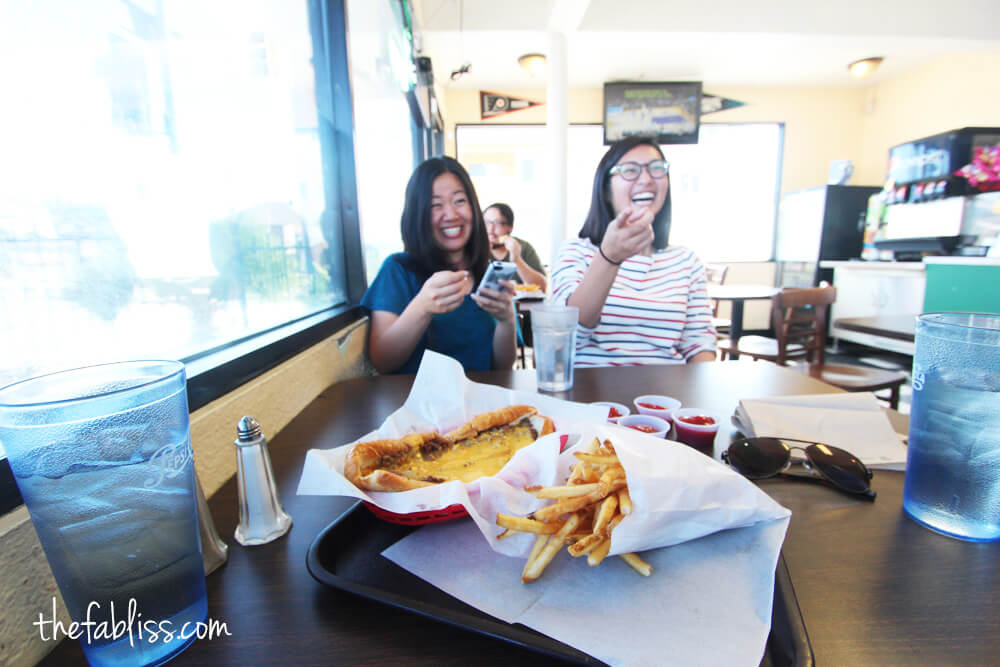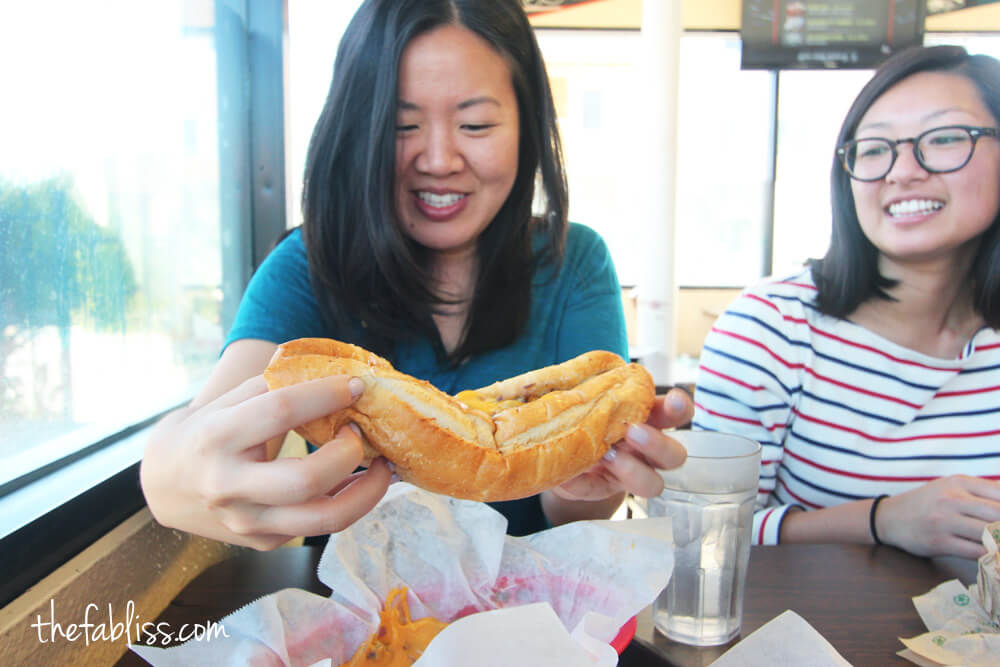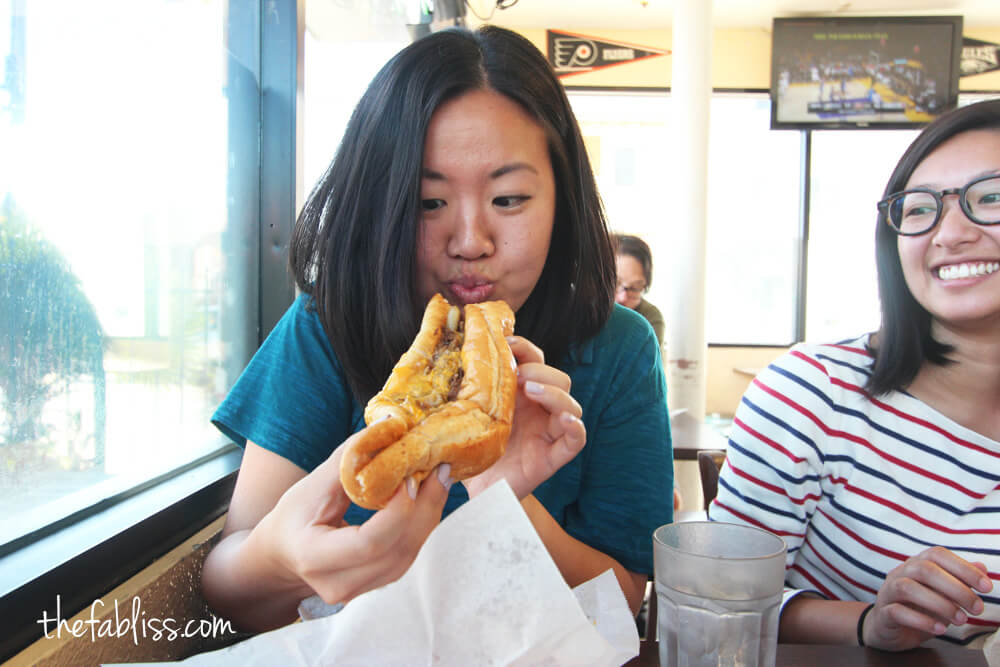 obviously this sandwich is on the heavier side so you really have to be in the mood to eat this. you probably will want to food coma on a couch afterwards and binge watch episodes of k-town (we aren't ashamed. that is what we did).
i have to point out that i found this sandwich so much better than the philly cheesesteak i tried in philly (i was not a fan of genos… at all).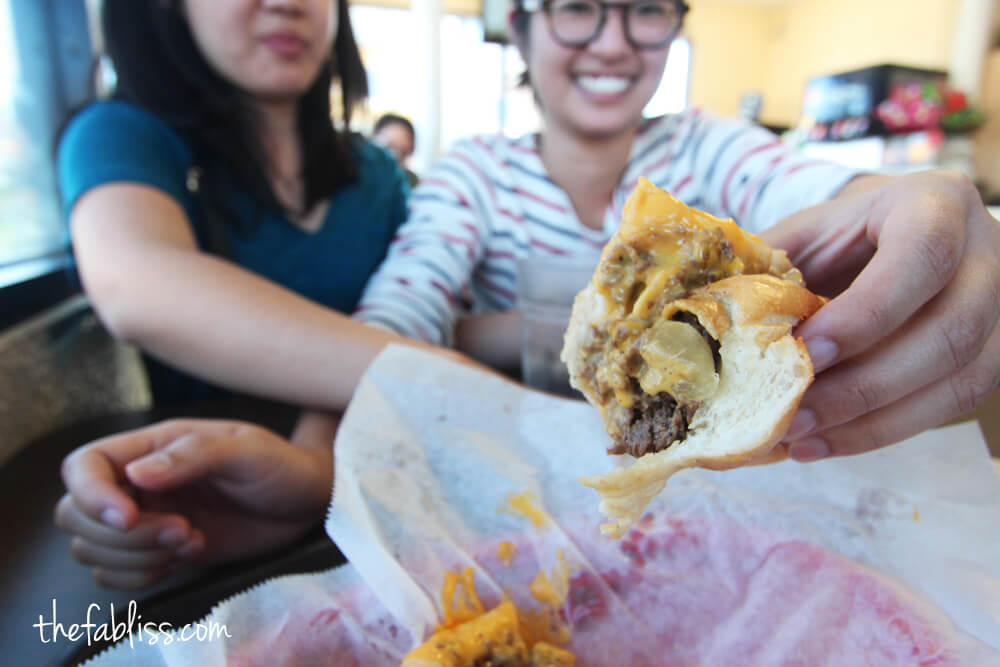 ambience: casual. no frills just hefty sandwiches. outdoor seating is also available in case it is a beautiful day.
service: amazing/friendly. not sure if we were talking to the owner but he was super excited that we were first timers. he explained the menu and gave a solid recommendation.
parking: we parked at a meter.
overall: good sandwich place. if you are looking for a cheesesteak sandwich, i would recommend trying boo's.
Boo's Philly Cheesesteaks and Hoagies
4501 Fountain Ave
Los Angeles, CA 90029
Neighborhood: Silver Lake