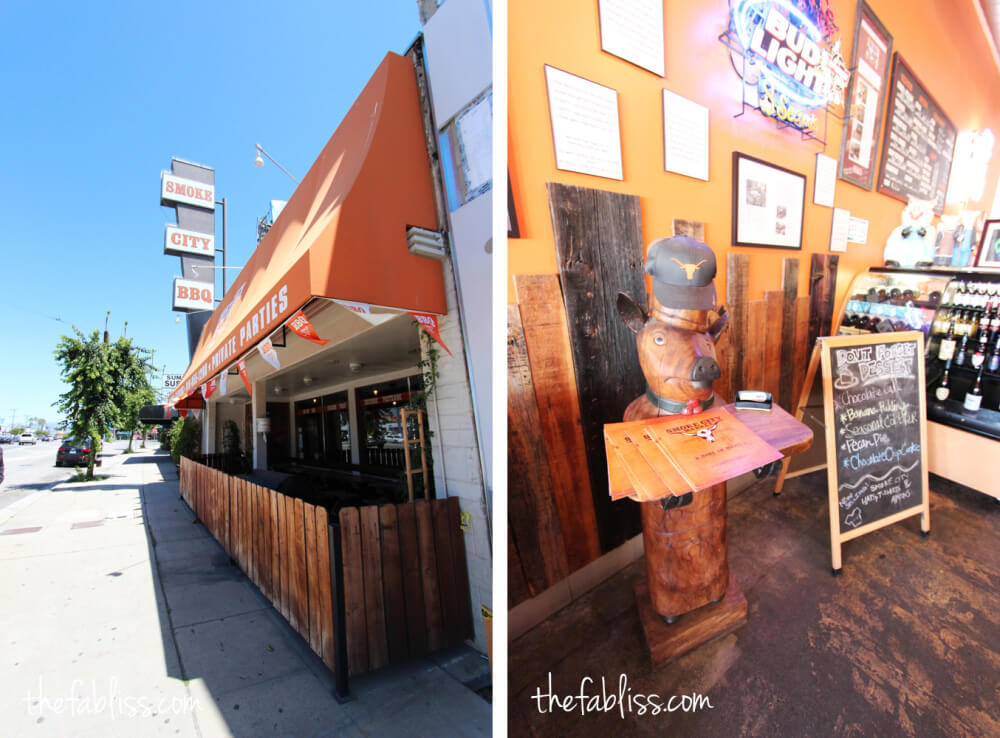 annnd we're back. we took a break from bbq for awhile after being burnt out after trying gus' bbq, baby blues, bludsos and lucille's bbq all in a month to two months. enter smoke city market.
we were thrilled when we walked into eclectic western decor. this has to be good.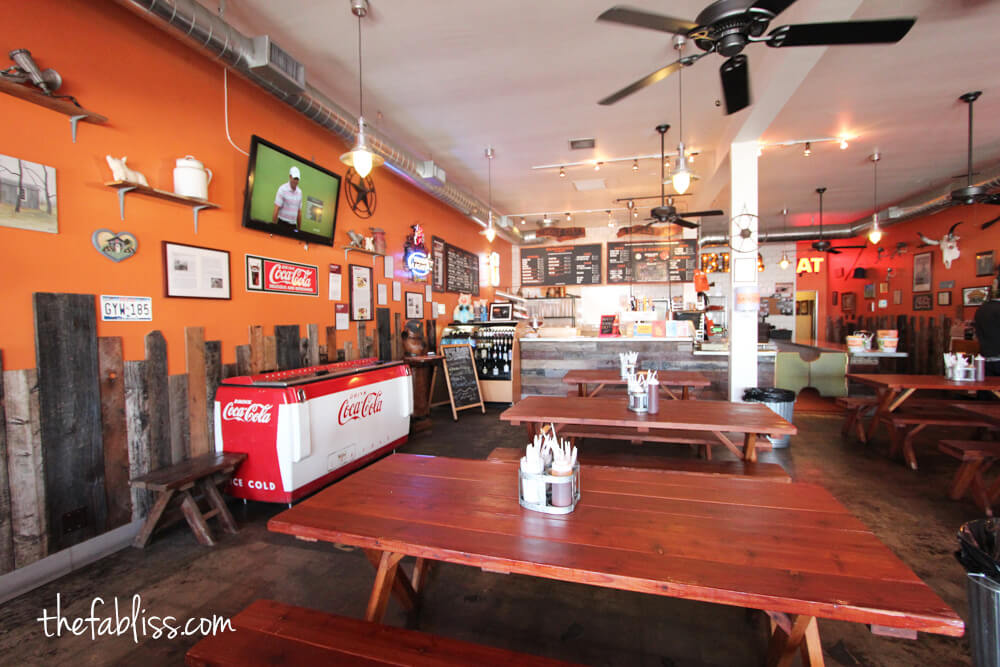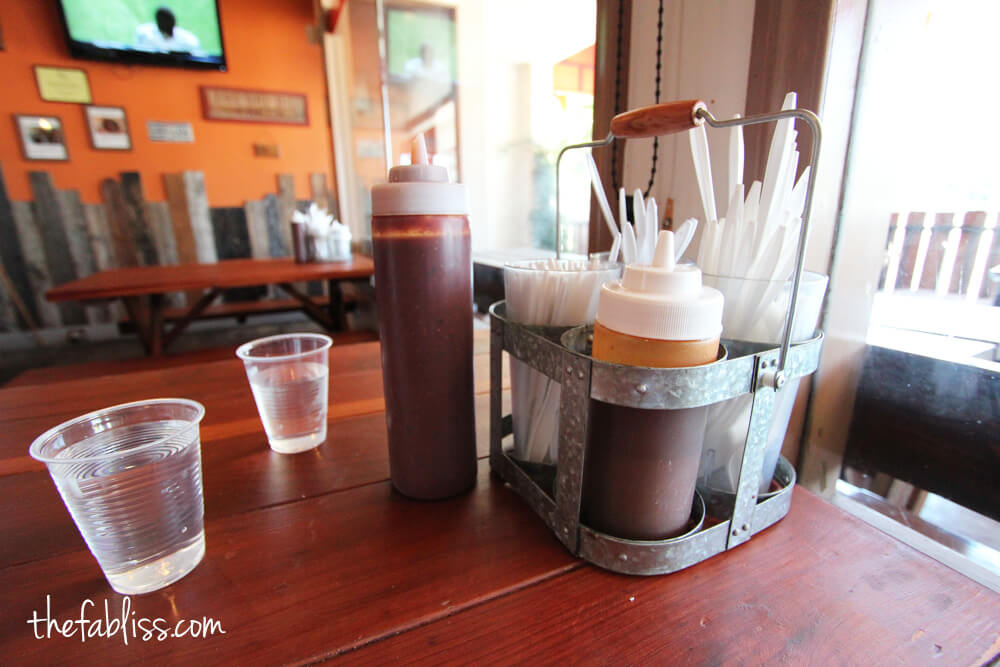 before coming here, we read that the restaurant suggests that you shouldn't put bbq sauce on their ribs. however, it does provide bbq sauce on each table if you feel so inclined. we ordered:
baby back ribs
side of potato salad
bbq beast – brisket, pulled pork, sausage, cole slaw, hot vinegar (per recommendation)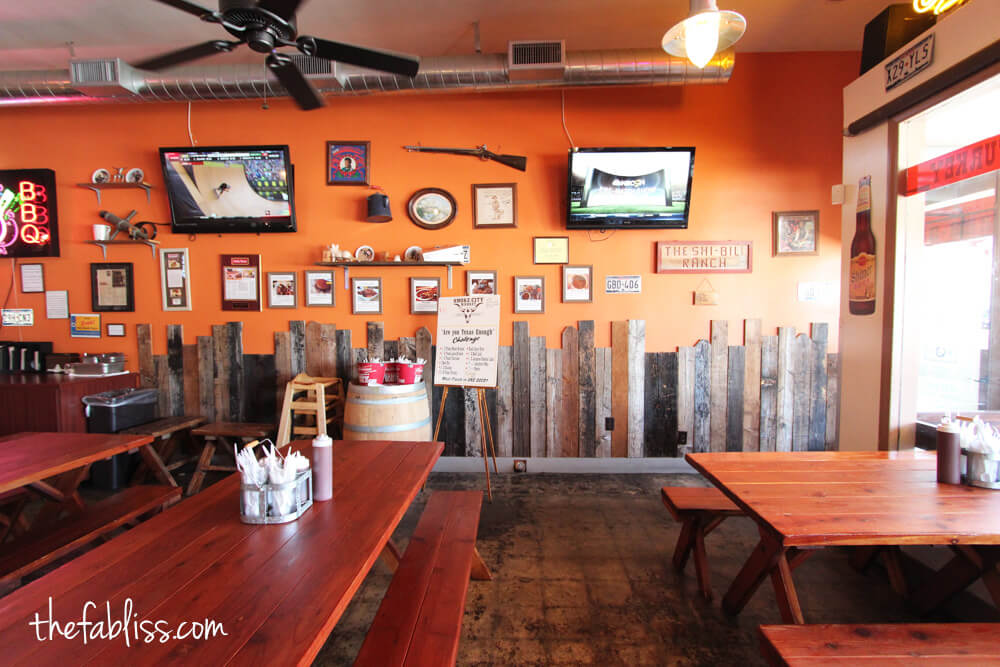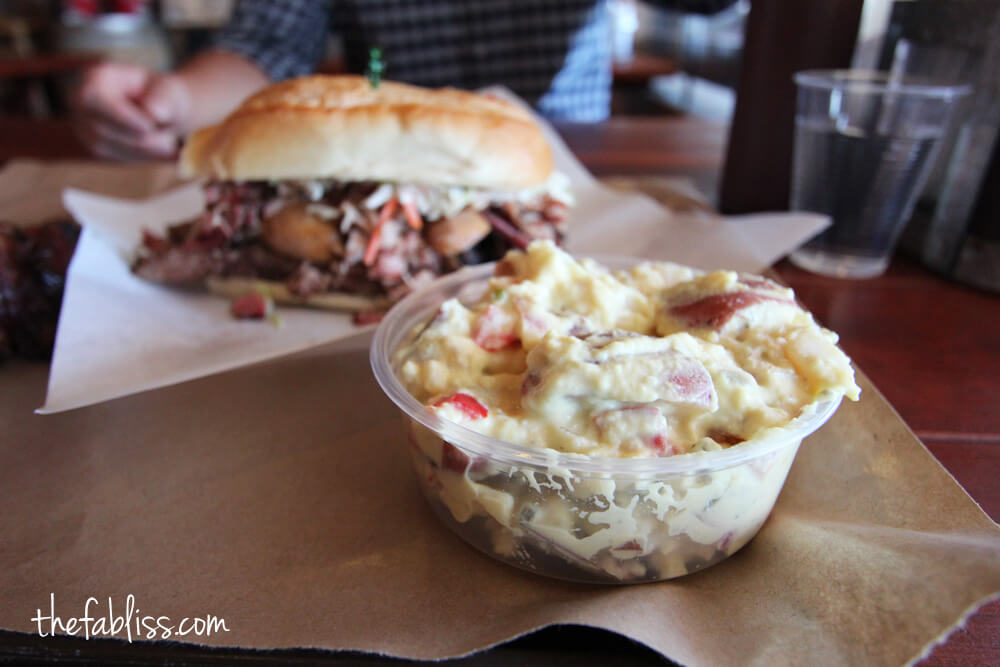 alright. the ribs. they were moist but rather tasteless! you would think if the recommendation is to not use bbq sauce, that the meat itself should be well seasoned.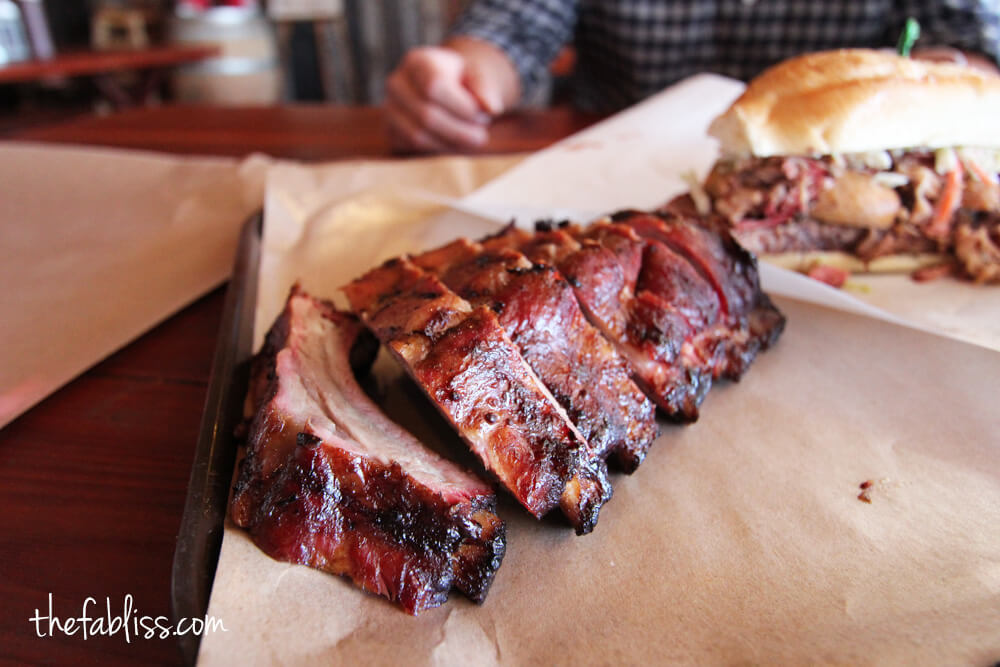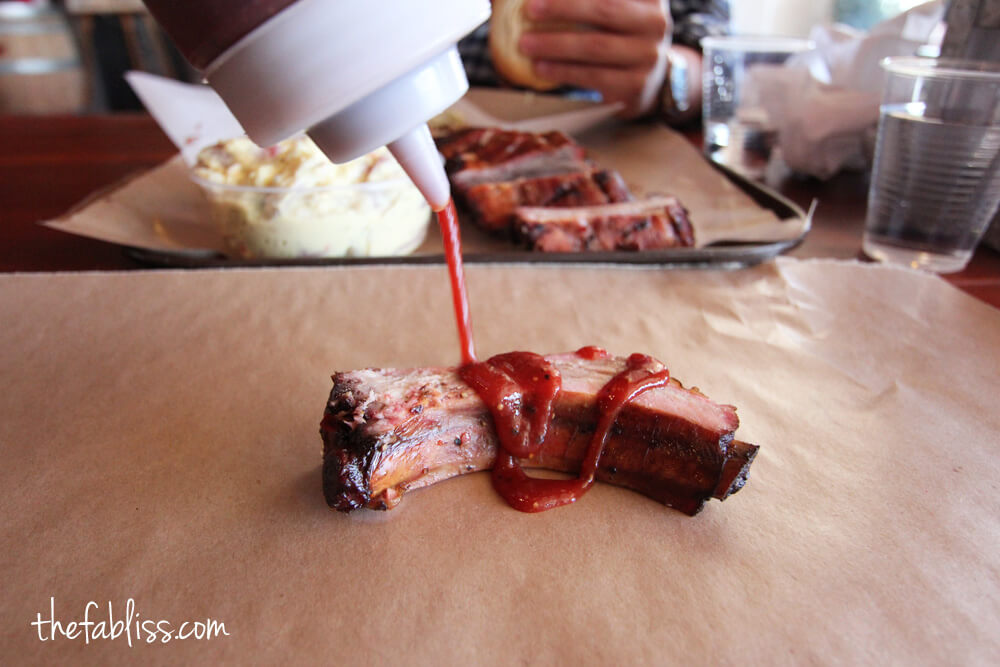 now the bbq sauce. i personally like a smokey, sweet bbq sauce. therefore, tangy is just not my thing. i did not love the bbq sauce but drenched my ribs in it anyway since it really needed flavor.
potato salad was good.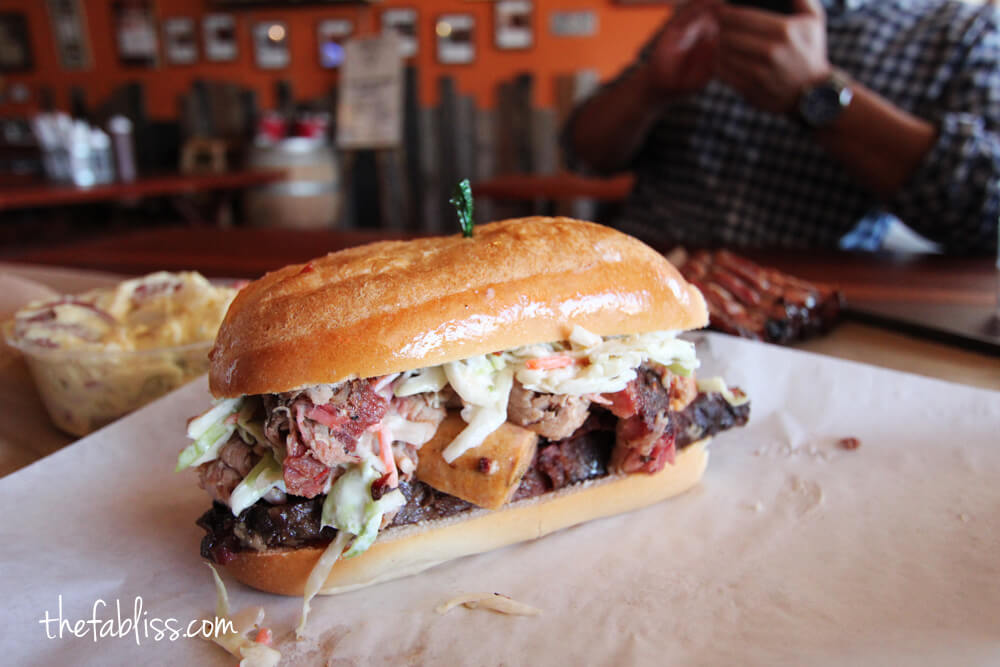 the bbq beast. i liked the bbq beast a lot better than the ribs. but that isn't really saying much. oddly, the sausage was what stood out in the sandwich.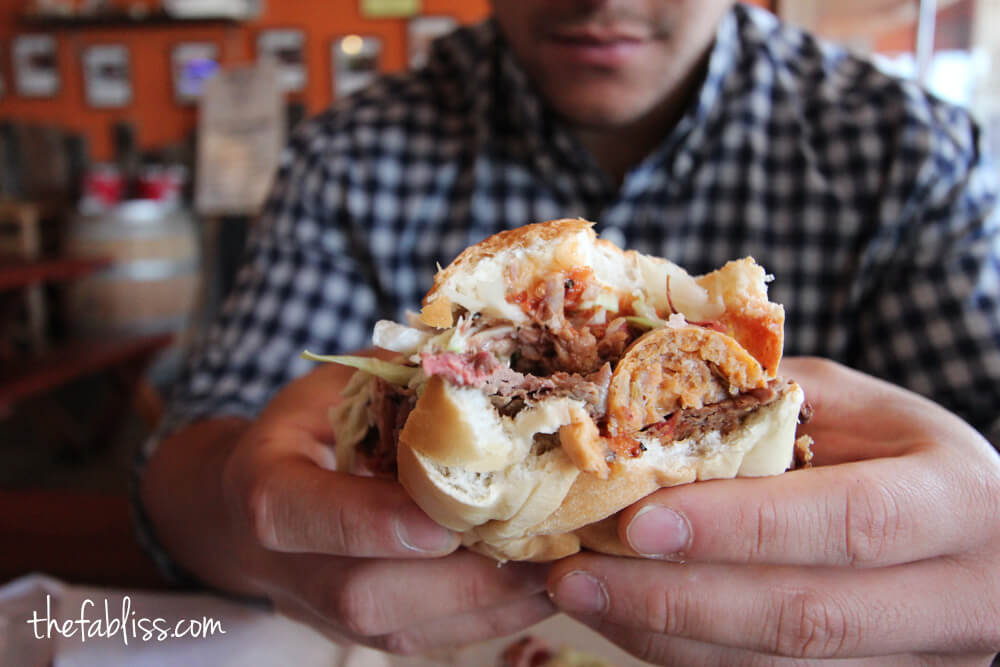 food: we really wanted to like this place. the bbq just fell short. ribs were under seasoned and bbq sauce was very tangy. sandwich was ok but still just meh.
service: cashier was amazingly nice, energetic and helpful! this was the main reason we really wanted to fall in love with the bbq here.
ambience: eclectic, bright, and very western. clean and very well lit.
parking: this place is on van nuys (a main street) near all the car dealerships. ample street parking.
overall: no our favorite.
Smoke City Market
5242 Van Nuys Blvd
Sherman Oaks, CA 91401