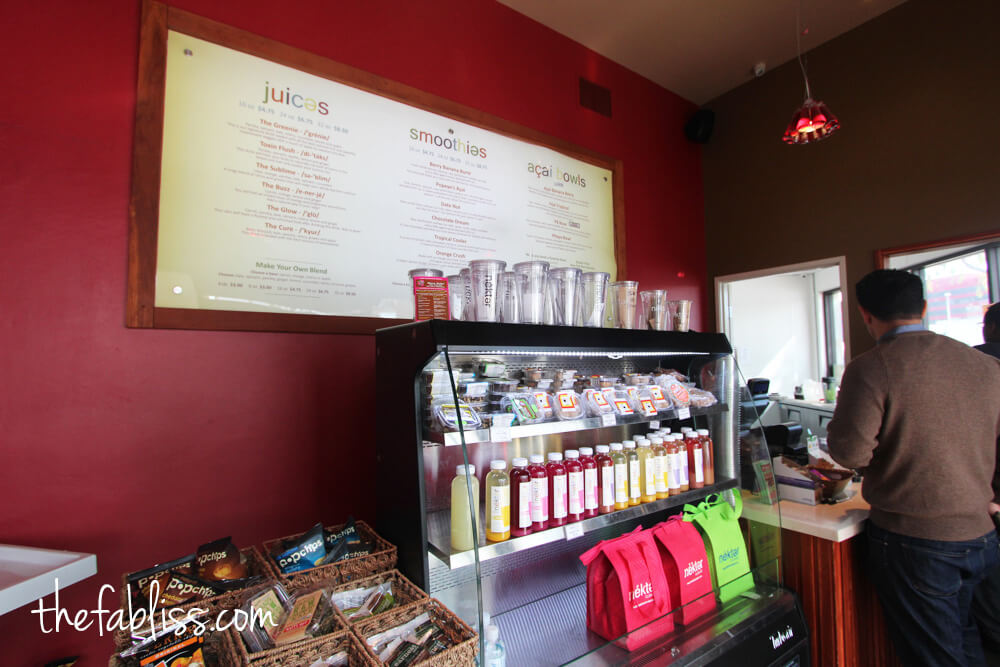 ever since we got back from oahu, we have been searching LA for comparable acai bowls. surprisingly, the acai bowl craze has not really picked up in LA despite the popularity of juiceries that have popped up in the last 2-3 years.
nekter opened up in west hollywood (fairly recently). based on pictures of their acai bowls, we decided to come here early on a sunday!
we ordered:
acai banana berry bowl ($7) – acai, banana, raw vanilla cashew nut milk and berries blended and topped with hempseed granola, bananas and berries
acai tropical bowl ($7) – acai, banana, pineapple, coconut butter and raw vanilla cashew nut milk blended and topped with granola, coconut flakes, and bananas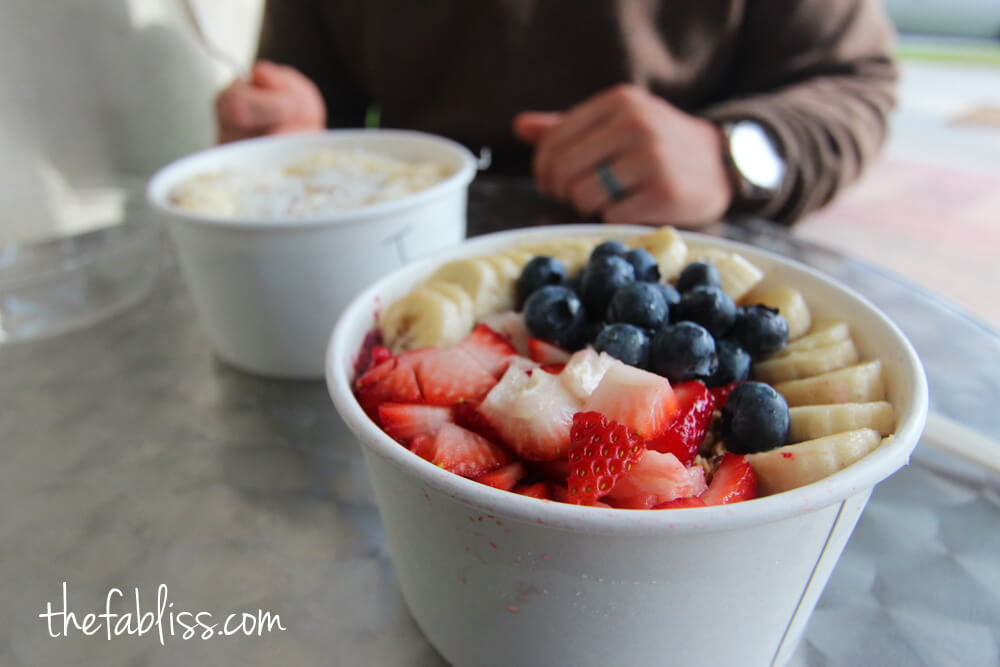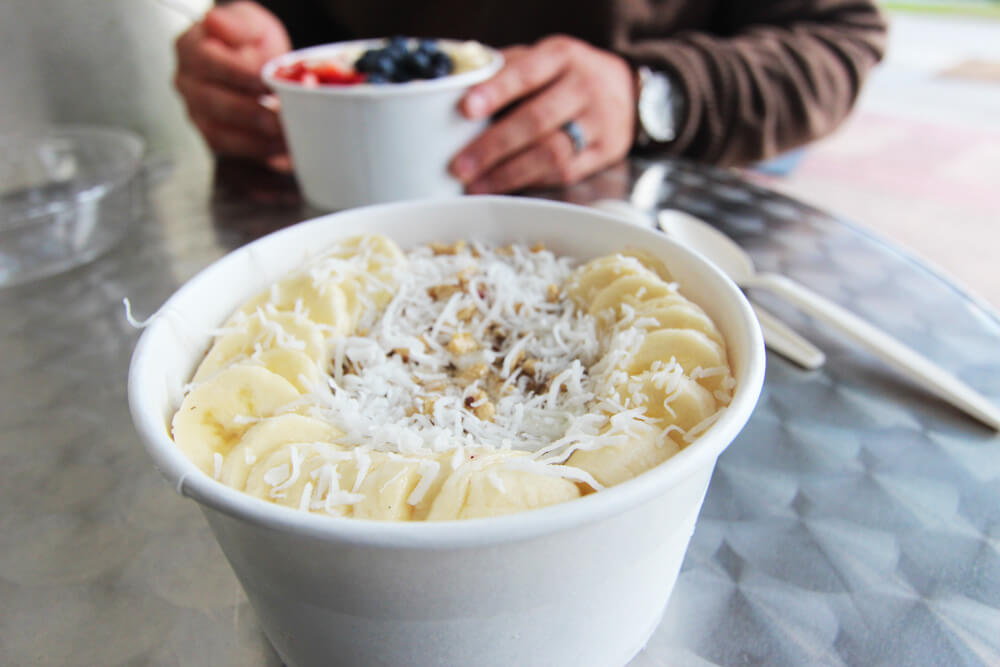 oh em gee. #winning. the acai bowls are very refreshing. not too tart and not too sweet. presentation is great too! although it's not island vintage coffee, it is a close second and is now are my favorite in LA.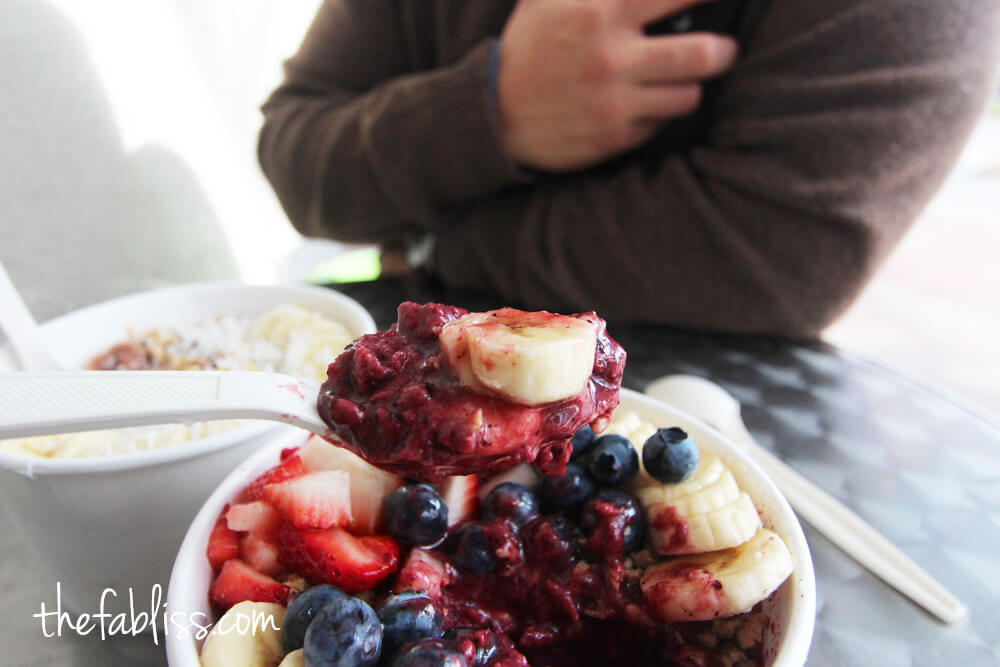 both bowls are fabulous! the berry one is obviously on the tarte side. the tropical bowl (if you like coconut) is sweeter and creamier. it's nice to have both so that you can have the best of both worlds.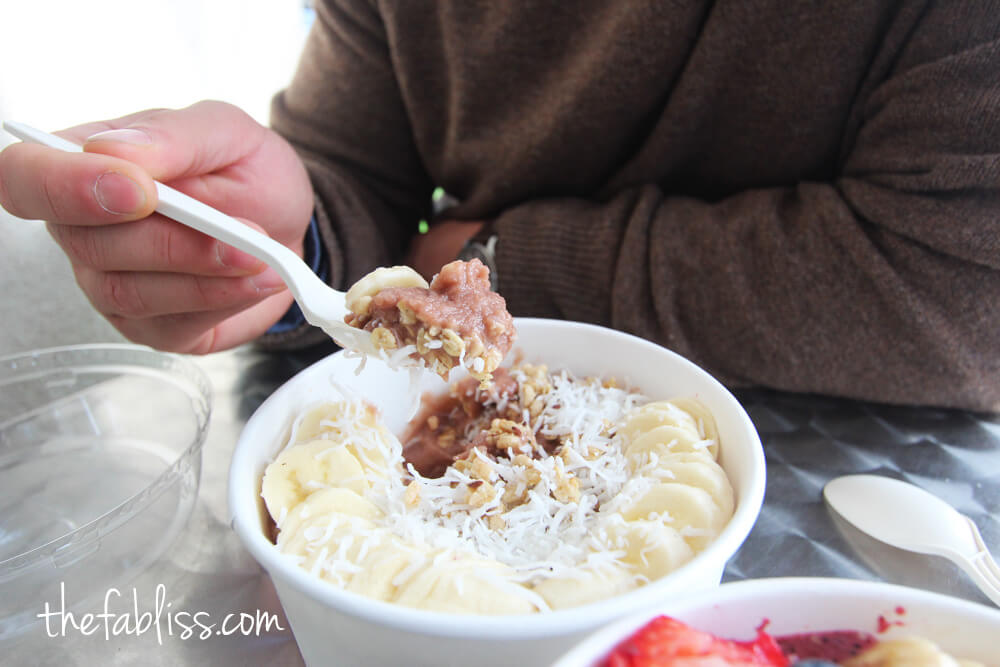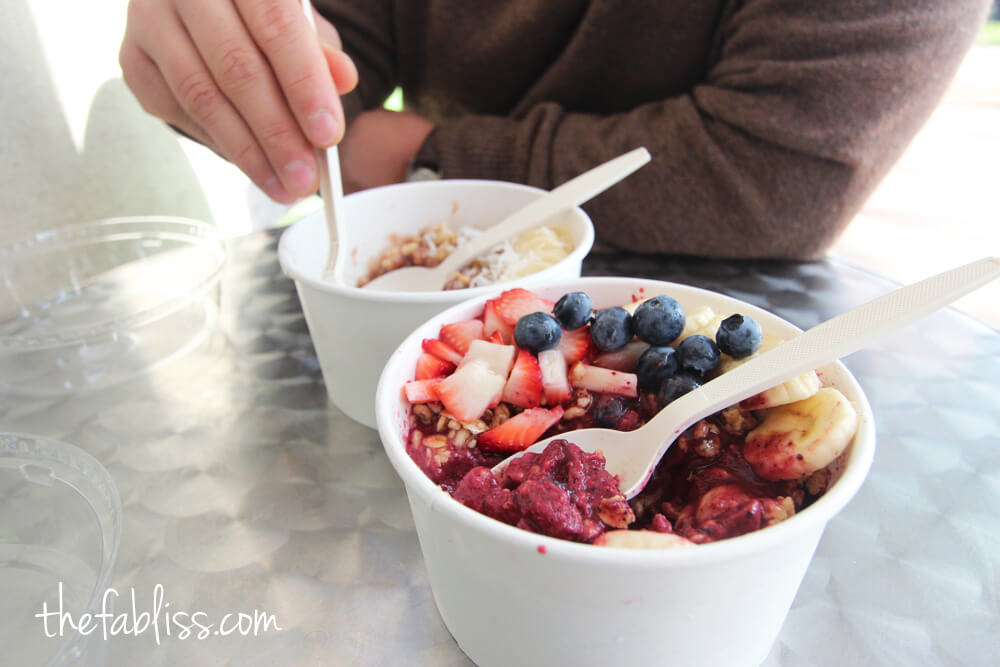 parking: i just took metered parking right in front of the store. i think there might be free parking somewhere? i just didn't see it.
service: friendly. when it's packed, expect to wait a little bit. they try their best to fulfill ordered in an efficient amount of time. i had to wait 10-15 minutes.
ambience: small inside with only a table or two? there's some outside seating.
overall: i wish there was one closer to me.. i'd come here every day (for real). ps. they are open M-F from 8am to 8pm. on the weekend, Sat-Sun their hours are 8am – 7pm.
Nekter Juice Bar
8951 Santa Monica Blvd Ste A
West Hollywood, CA 90069