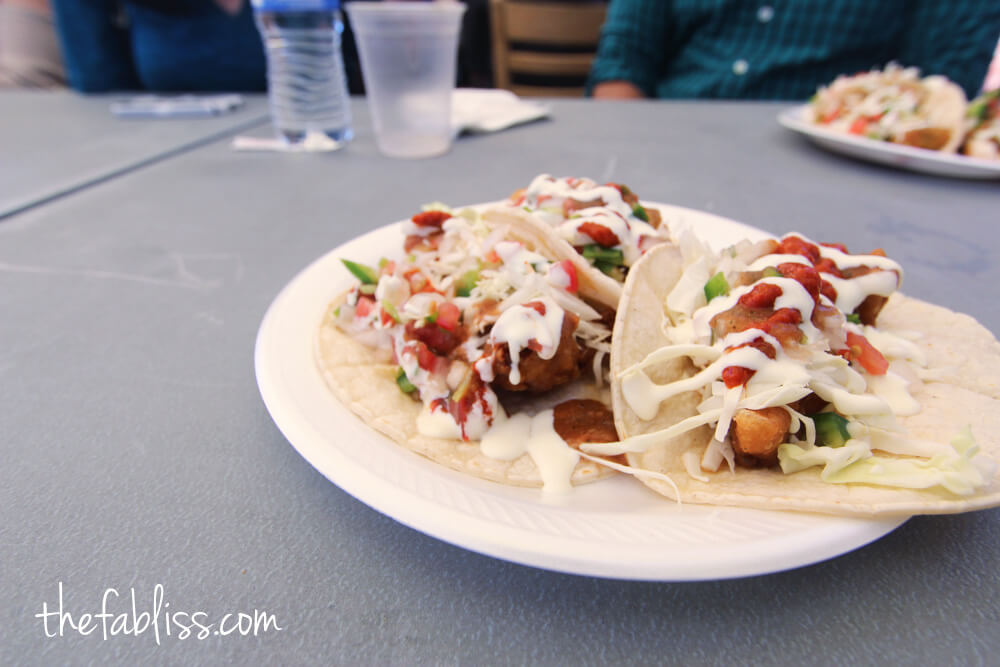 ricky's fish tacos has been on our list for awhile now… especially after trying best tacos of ensanada and guisados!
we bought one fish taco and one shrimp taco so that we could try the whole menu (yes, not an extensive menu… i can't even diss their menu because they have two solid options and they know it). so, both were delicious! ohhhh and the white sauce… it's pretty darn good. i will say that the fish was more seasoned than the shrimp tacos (which is surprising because i always prefer shrimp over fish tacos…). with that said i would still get them both. the tortilla was solid. it does not just disintegrate while you eat it. a definite plus!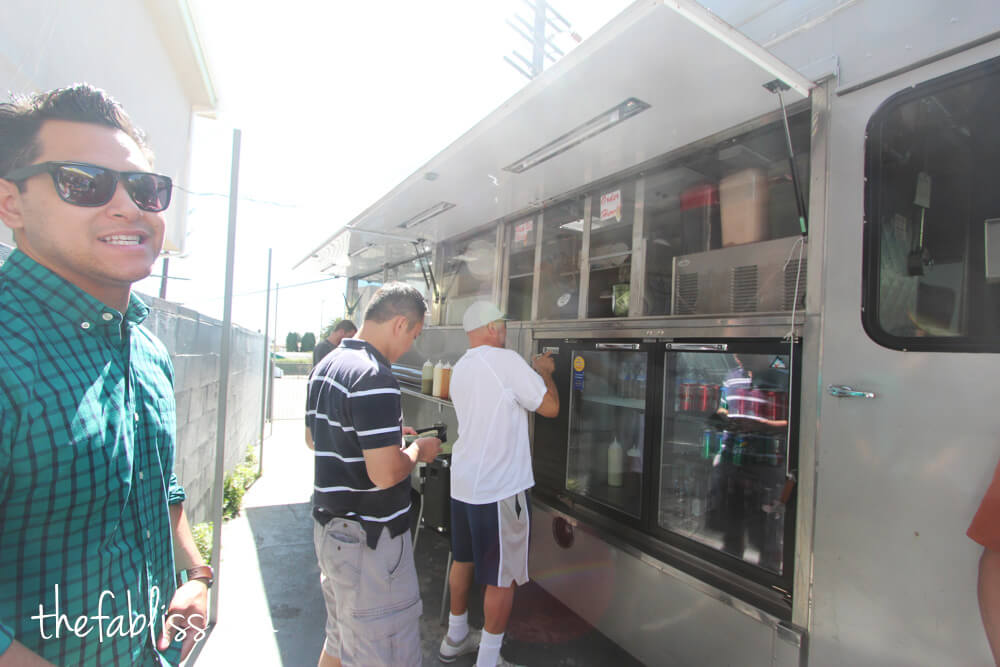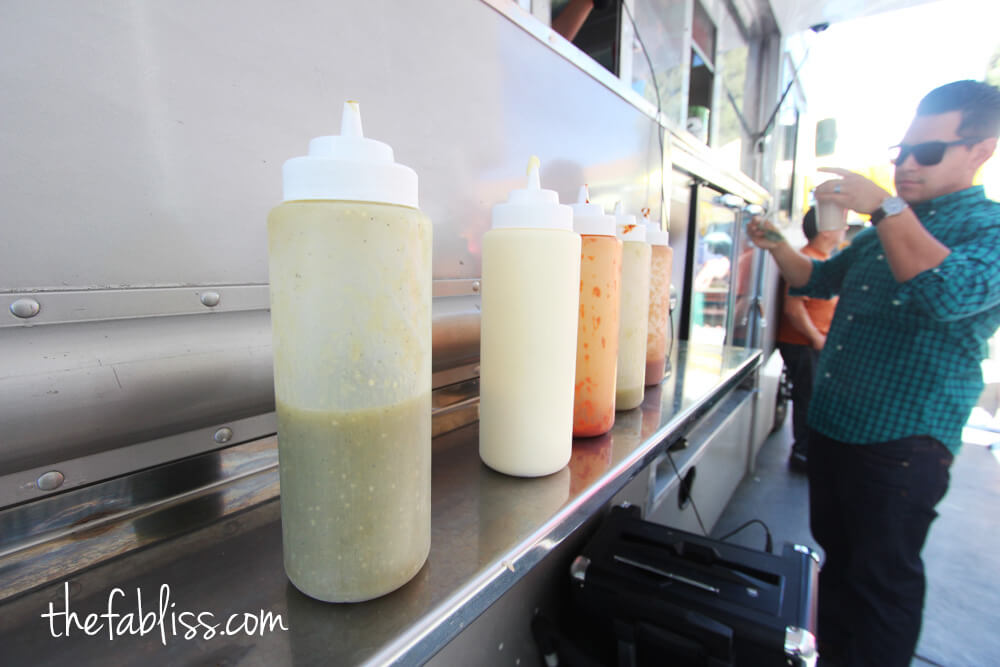 an array of sauces. i freaking love sauces. also, we went for a late lunch so the line wasn't too crazy long.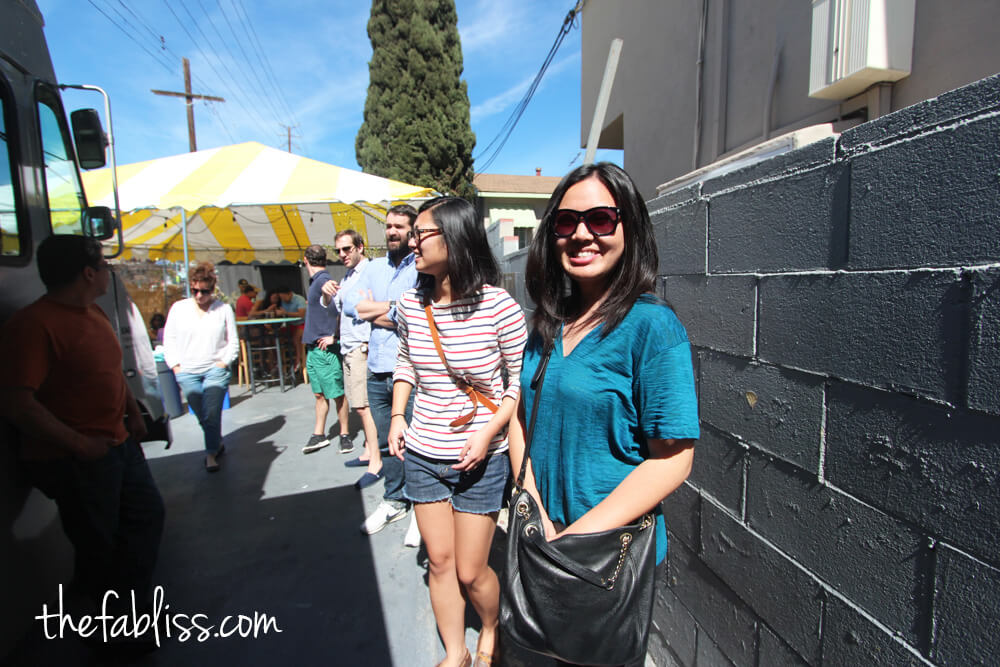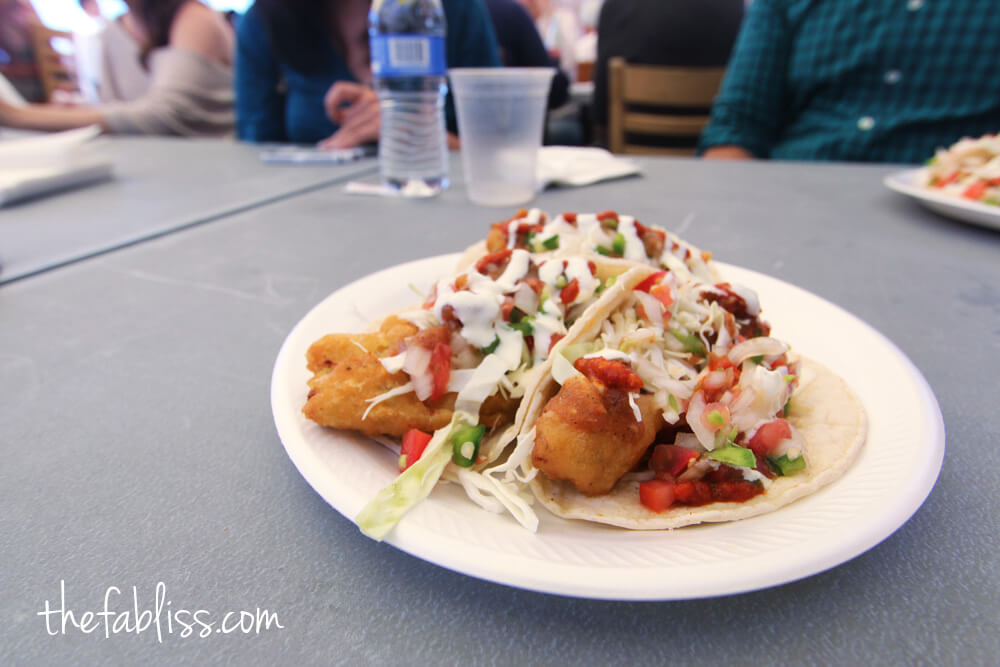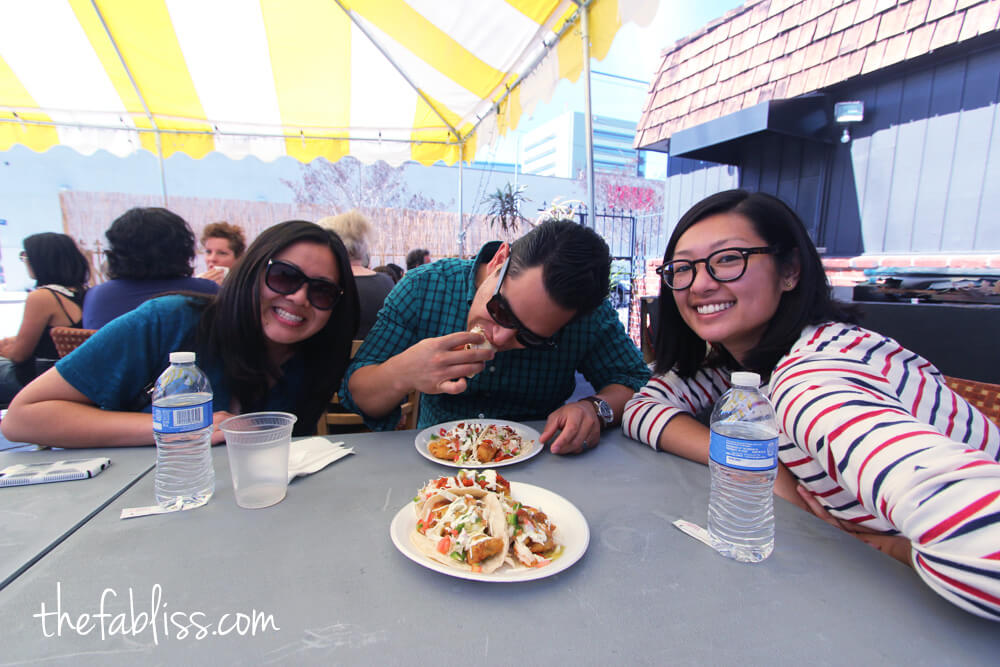 since we were having eating adventures with stella and meg, we all just had a taco and a half for each person. next time i got, i'm getting a minimum of 2 tacos… probably 3. 4 would be aggressive for me… but i could probably put it down.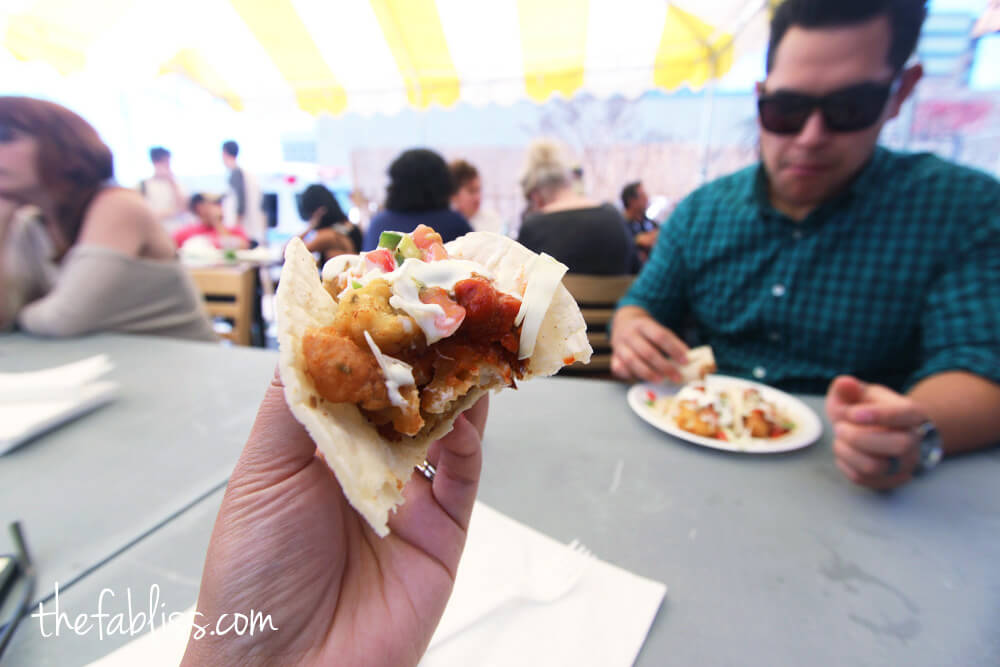 batter is crispy and not think at all. i'm telling you… these tacos are def up there with the best tacos in la.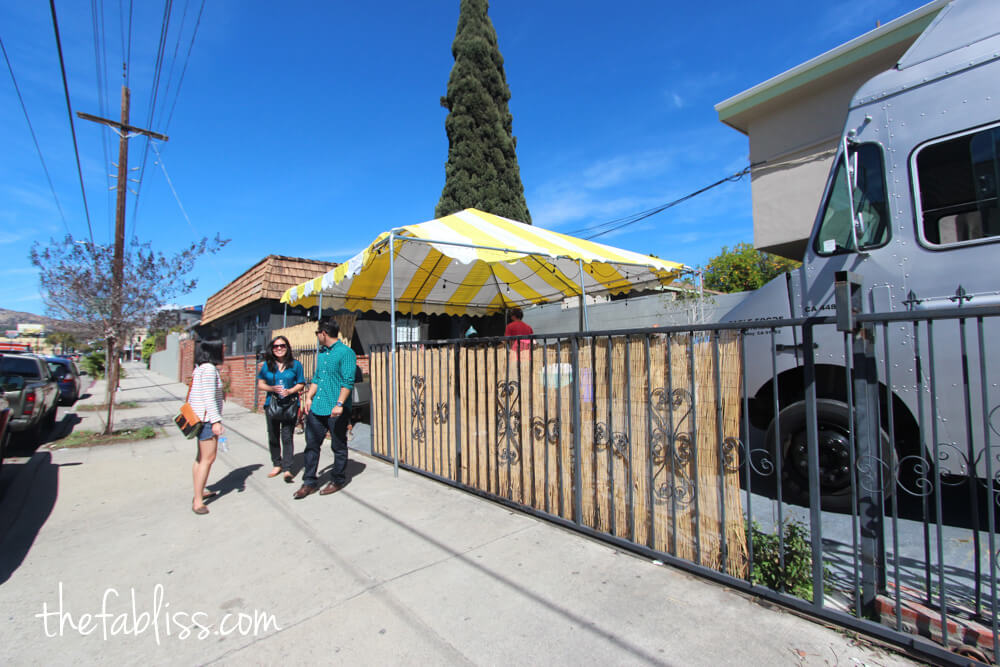 food: tacos are awesome. fish or shrimp tacos… you really cant go wrong with either. i can see why people rave about this place. cheap, fast, delicious tacos! make sure you get some of the white sauce!
ambience: so this is a taco truck, parked on a lot with a covered (w/tents) eating area. tight space… i cant imagine what this area would look like at peak time.
parking: street (metered)
service: they churn out those tacos relatively fast. efficient process.
overall: i would come back here. i think best tacos of ensanada is my favorite fish taco but this one is a close second/third. you wont be disappointed.
Ricky's Fish Tacos
1400 N Virgil Ave
Los Angeles, CA 90027