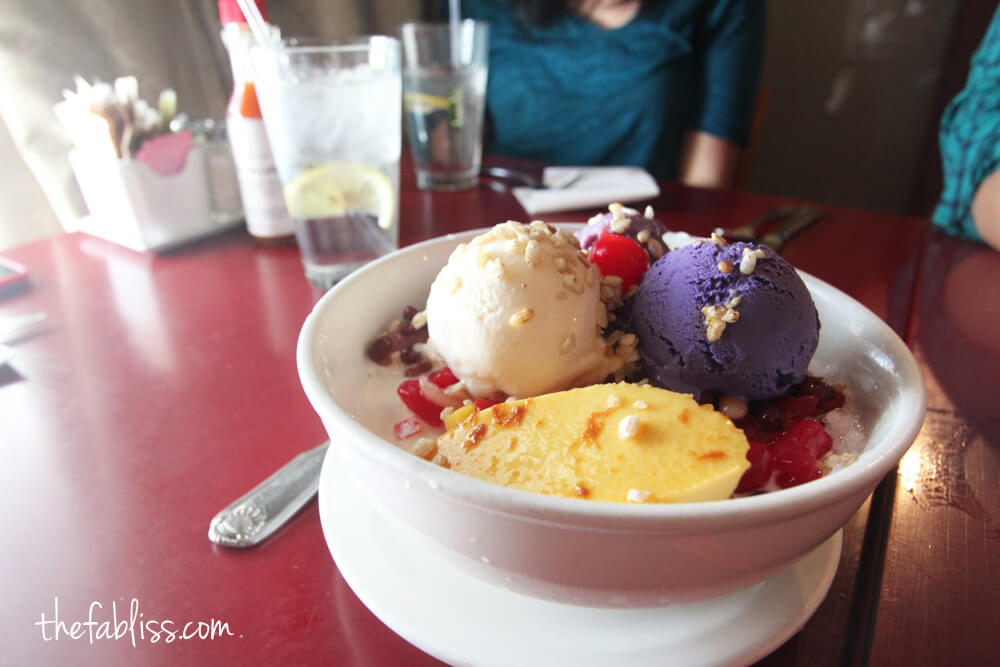 it was 90 degrees outside and we were in desperate need of dessert. good thing we came across la rose cafe! i was super stoked about this place because their featured dessert is halo halo!
in case you're wondering, halo halo is a popular filipino dessert consisting of shaved ice, variety of sweet beans, evaporated milk, jello, tropical fruits, flan, and ice cream. ps. my favorite vietnamese dessert: "che ba mau" or "three color dessert" is very similar (minus flan and ice cream) because its made of a variety of sweet beans and jello in a coconut/milky base. mmmm. you must try both of these.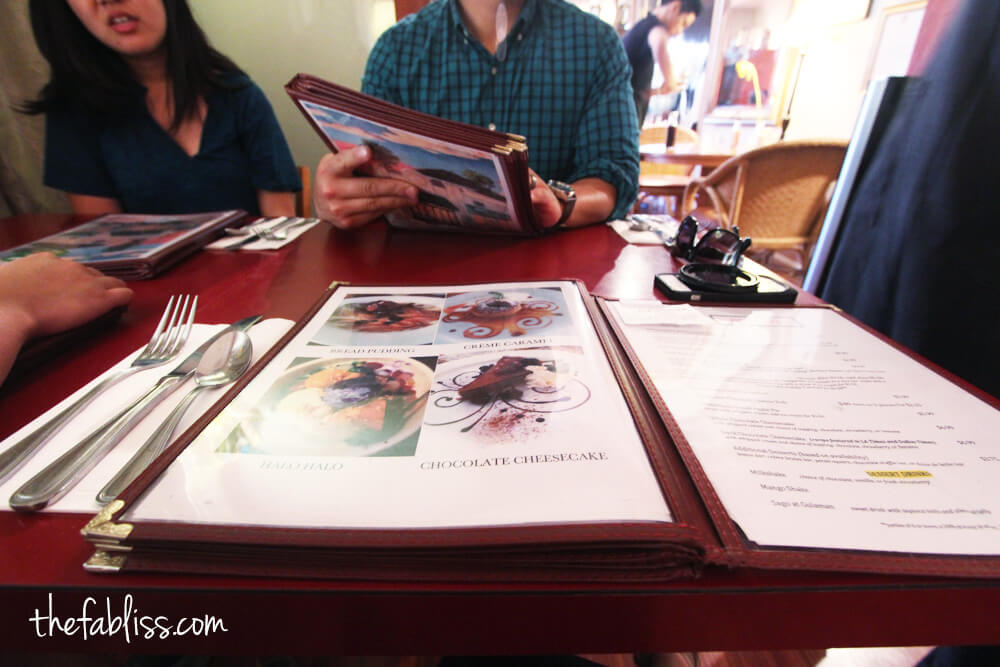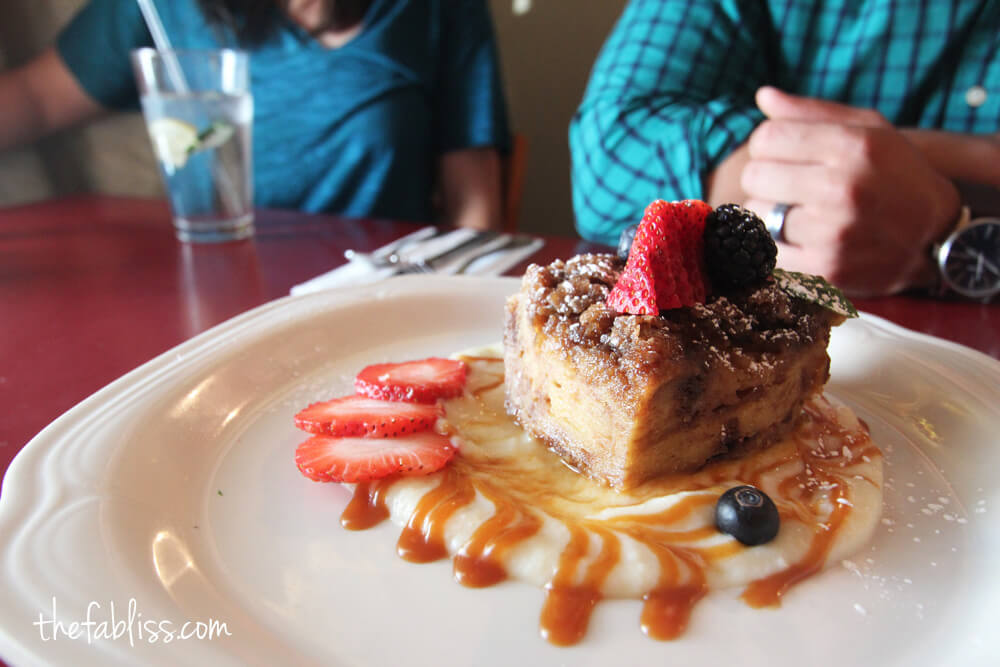 two desserts they are known for (we ordered 2 and shared among three people):
bread pudding: delicious!! this was amazing!! just look at it!! it melts in your mouth. not overly sweet.
halo halo: i absolutely loved this! for those who have never had halo halo, you will be pleasantly surprised by the mixture of sweet beans and jello. you will love the ube ice cream! also! a very perfect dessert on a hot day! just sayin'.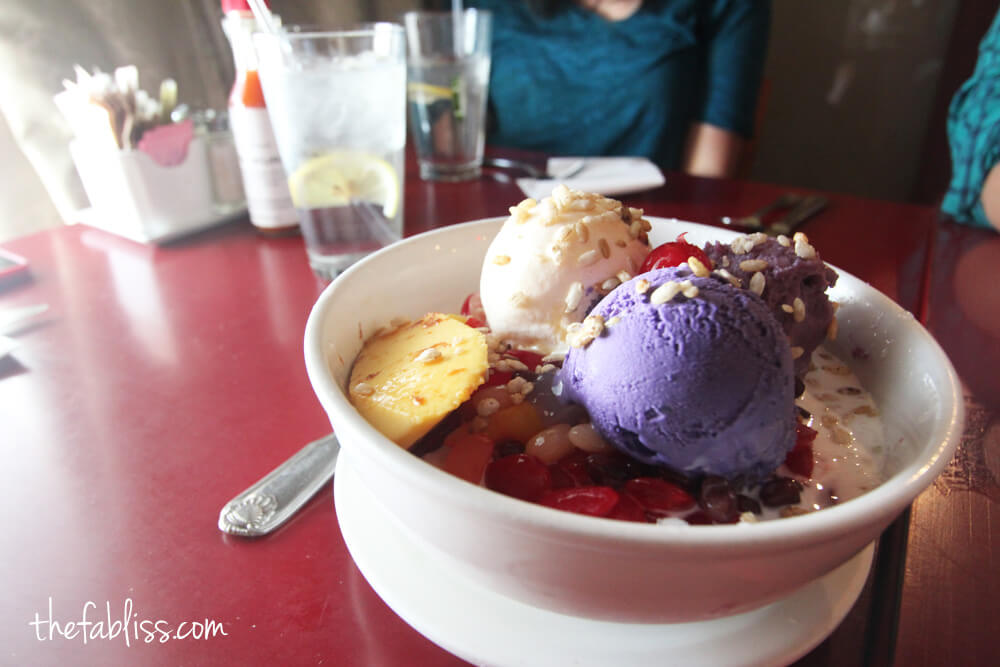 dessert: both desserts were great! i would come back and order this again and again!
ambience: this place is actually very dark inside because of that thick drapery (yes we opened them to get these awesome pictures. also, this place does not have central air or the central air was broken. we were melting inside. they provide a few floor fans which helped.
service: a little slow. just be ready.
overall: the desserts were worth it and i would come back just to eat them.
LA Rose Cafe
4749 Fountain Ave
Los Angeles, CA 90029