our awesome friend stella visited this past weekend. obviously being the food addicts that we are, we took her on a food adventure (after football, of course). our destination: komodo!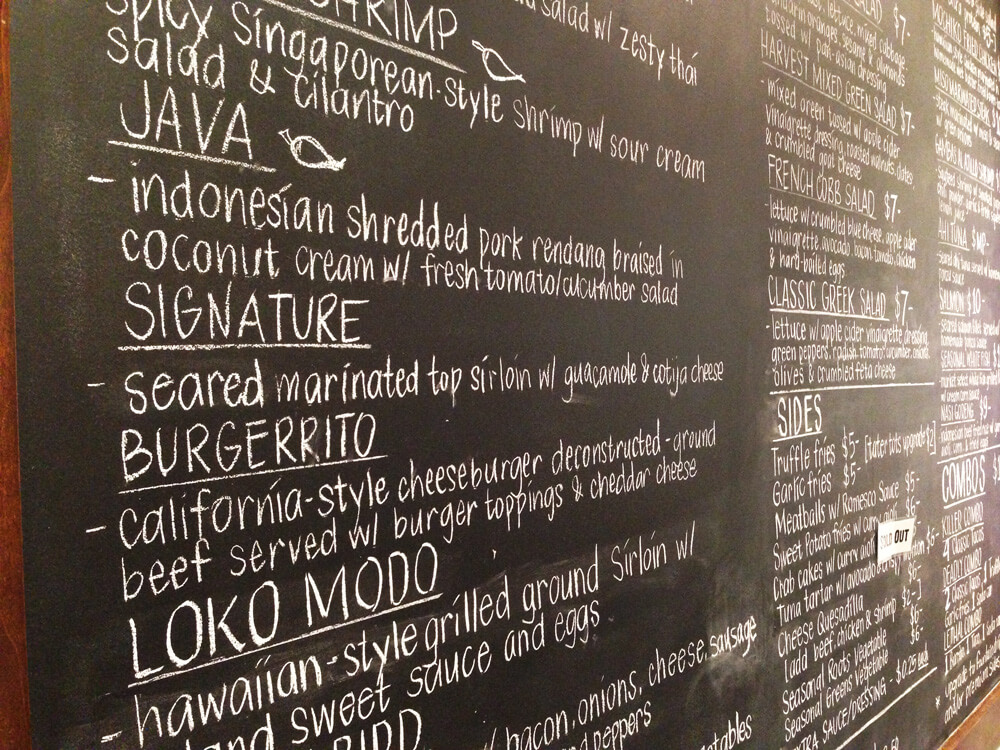 kyle had been raving about this place for a week now since he discovered it while at work.
what we ordered:
komodo 2.0 bowl – seared top sirloin with jalapeno aioli and southwest corn salad
blazin' shrimp bowl – spicy singaporean-style shrimp with sour cream salad and cilantro
loko modo bowl – hawaiian-style grilled ground sirloin with island sweet sauce and eggs
fountain drinks – citrus mango drink and lychee lemonade ($2.50)
so everything on the menu you can order 3 ways: taco ($3), burrito ($8), and rice bowl ($9).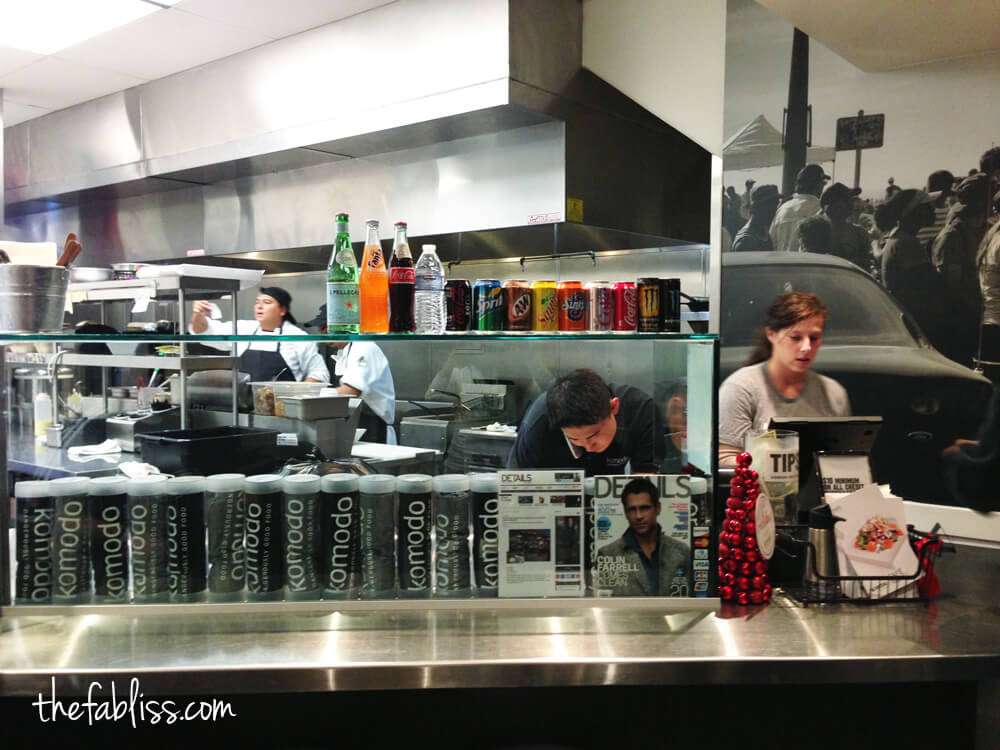 this small restaurant started off as a food truck. cool, eh? you can see pictures of the food truck on their wall as you walk in. we came at the perfect time on that sunday since there were only a couple of people in line. after we ordered, the place was packed. so just keep that in mind.
food: so delicious. we were huge fans of the komodo 2.0 bowl! if you eat in, they have this special komodo sauce (in an unlabeled squirt bottle) available. between the five of us, we devoured 85% of a full bottle! is it weird to be in love with a sauce you know nothing about? all i have to offer you is that it looks like a salsa…but does not taste like it. trust us (all five of us), your taste buds will thank you for the introduction.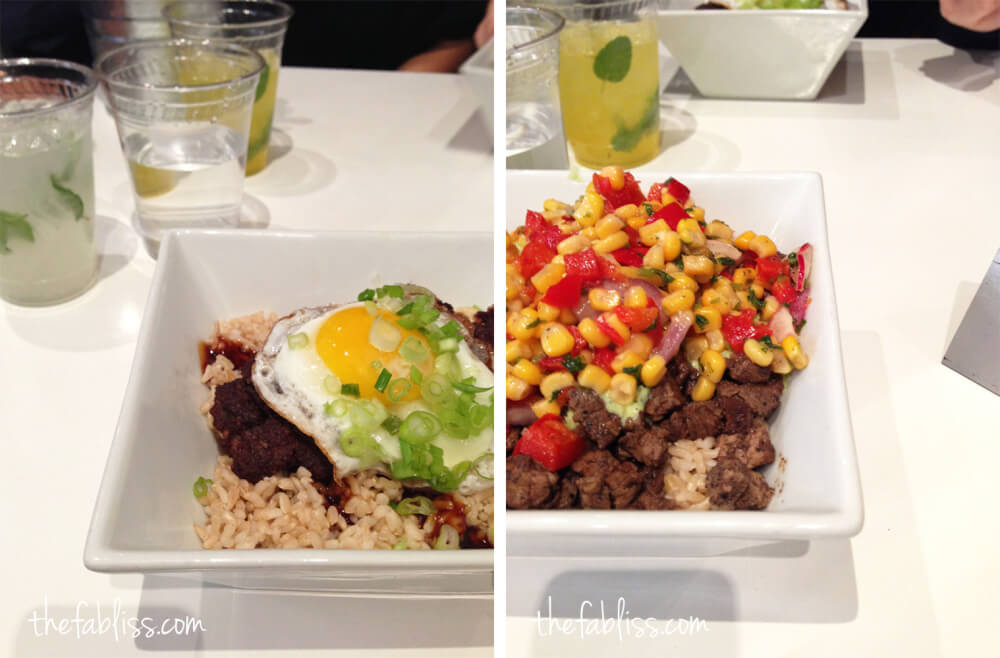 the blazin' shrimp bowl was also very good but it is very, very spicy. the loko modo bowl according to my friend was also good!
on top of the food being great, two things that definitely stand out about this place: (i) their presentation is really nice! all our ordered looked amazing! the pictures taken with my iphone do not do it justice. (ii) their drinks are delicious and are a must get! we got the citrus mango and the lychee lemonade. so good.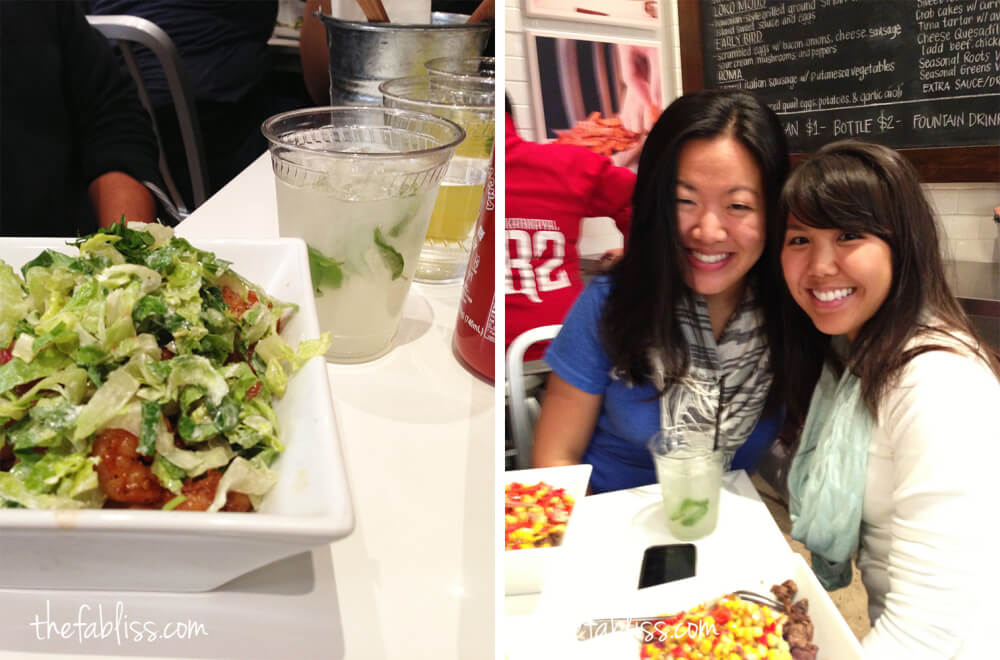 service: pretty good. 4 people working at the time we walked in. all orders went in and out pretty seamlessly.
location / parking: it was a little difficult to find parking on a sunday night. its all street parking so good luck. the restaurant itself is small with an oddly shaped eating area. i want to say there are only two normal 4 seaters and the rest of it is wall stool seating.
verdict: i am excited to come back here and try more things on their extensive menu! they have a bunch of sides on the menu that i eyeballed. food is good, prices are good, and service is kind and efficient. this place impressed us and we hope it impresses you.
tip: no substitutions allowed.
Komodo Cafe
8809 W Pico Blvd
Los Angeles, CA 90035
Neighborhood: West Los Angeles