it was one of those days. we didnt know what to eat for lunch so decided to let our restaurant wish list lead the way. we ended up at la cabanita in glendale (montrose). based on the reviews we read, a ton of people raved about this restaurant having the best mole (i'm a huge fan of mole despite not liking chocolate. weird, i know) and excellent home made tortillas!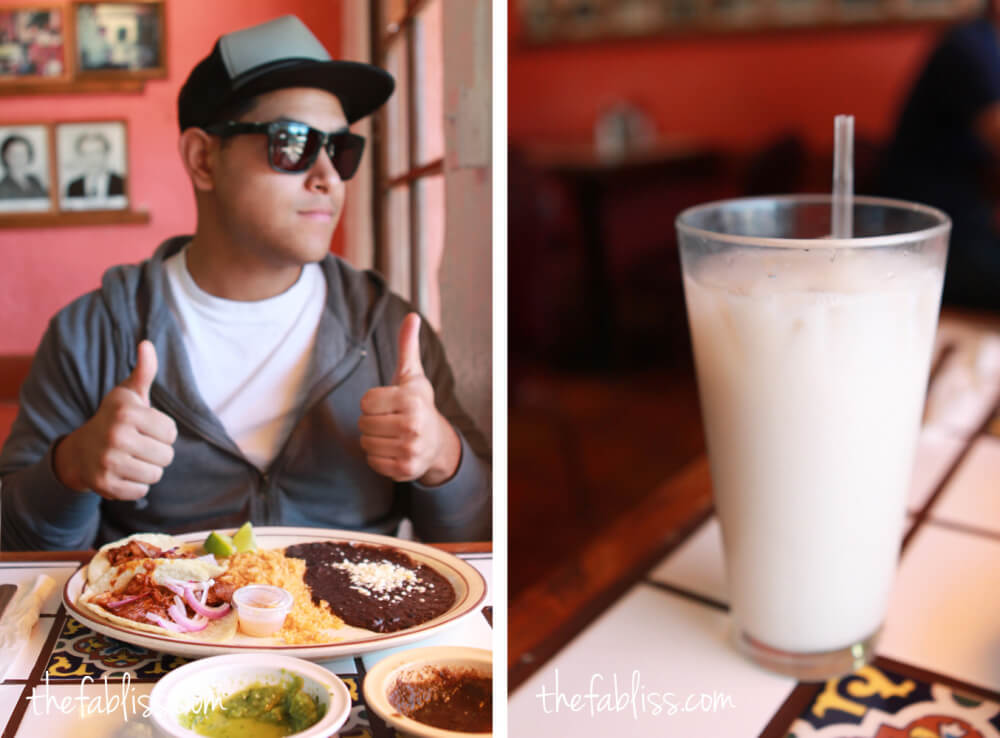 lucky us, there were lunch specials! for $8.50 each, we got:
enchiladas de mole plate and horchata – everyone was right, excellent mole! perfect combo of sweet and savory. i got my enchiladas with chicken, which was very moist.
carnitas tacos plate and horchata – again, everyone was right! tortillas are homemade and very yummy! these tacos came with a habanero salsa (pretty spicy. good thing we had horchata).
great deal right? we really liked the chips and salsa. the roasted salsa was our favorite.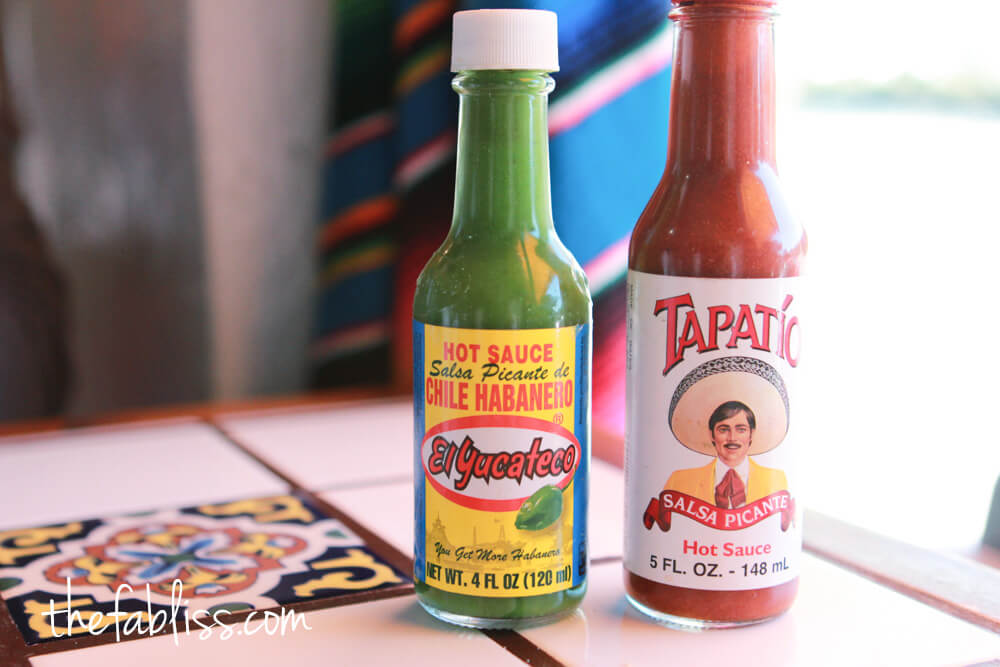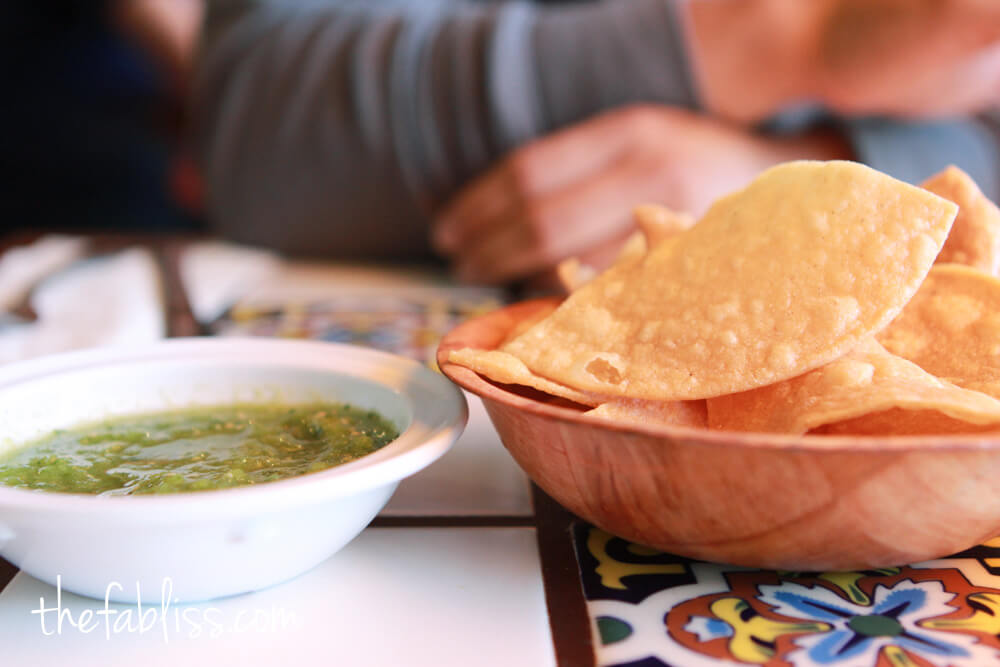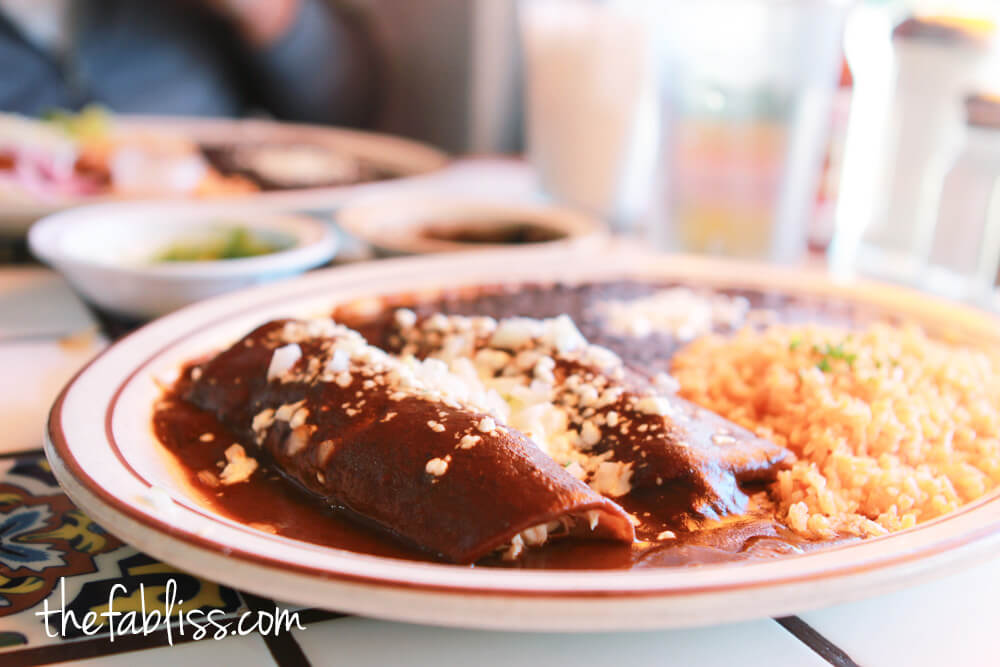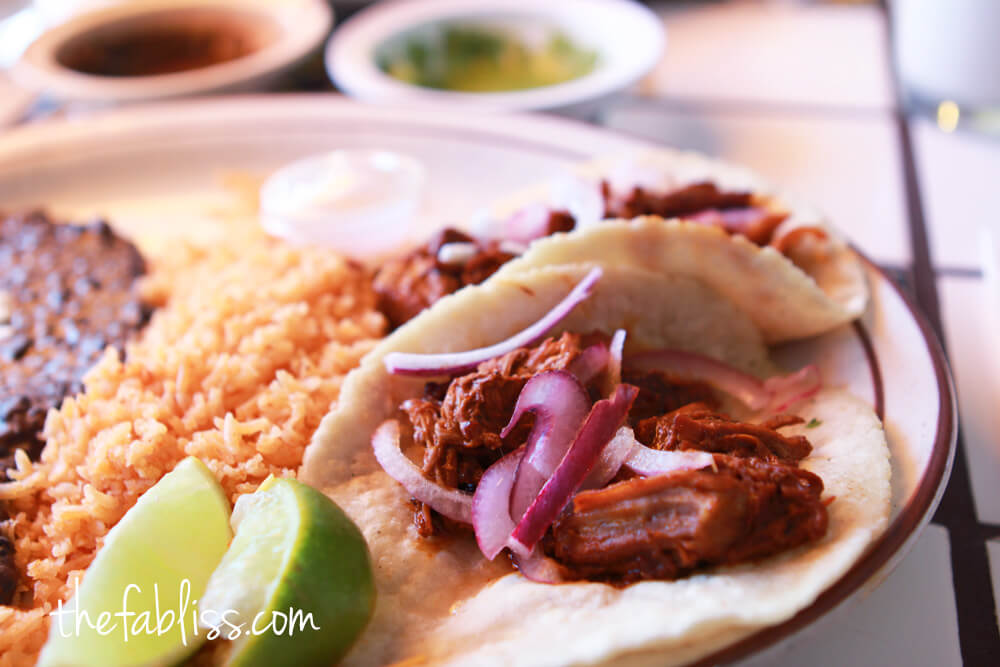 service: very helpful. we told our waiter it was our first time! he was uber excited and made excellent recommendations (he recommended the lunch specials which was the same size food for a fraction of the price. i love informative waiters).
location / parking: we had no trouble parking on the street. we came at lunch time on a monday. it was packed but were seated right away.
verdict: for sure we are coming back here…especially for the mole and the price!
La Cabanita
3445 N Verdugo Rd
Glendale, CA 91208
Neighborhood: Glendale