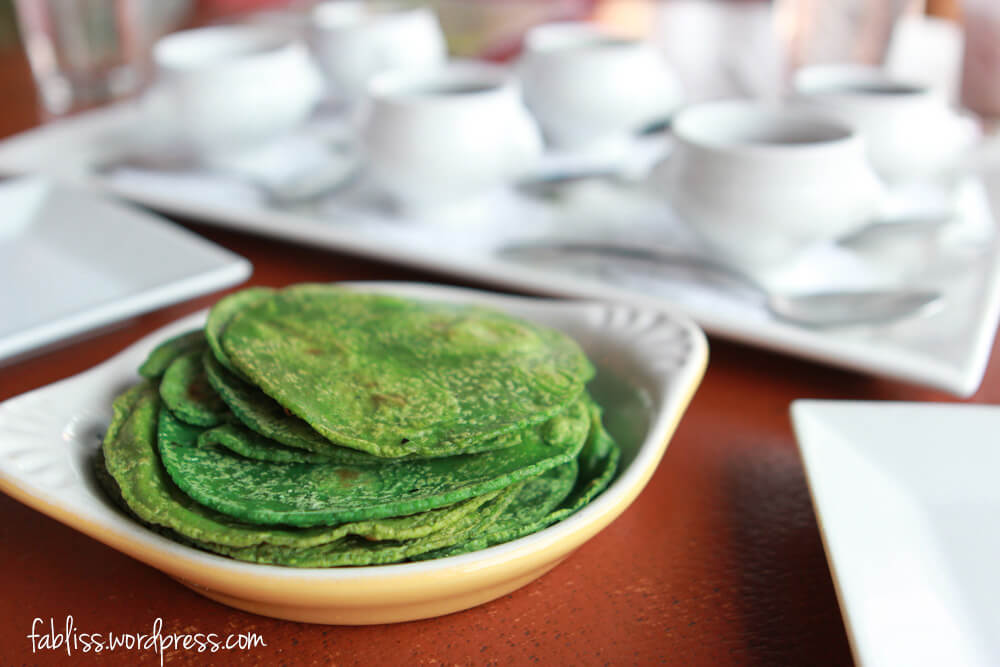 after having delicious mole experiences (here and here), we (i kid. its only me. kyle hates mole.) have been on the search for great mole in our hood. if you search "mole in los angeles", rocio's mole de los dioses comes up. actually, rocio's was listed as #1 in laweekly's blog. we came here one saturday for lunch. so. excited. two things they are known for: the variety of moles and cactus tortillas (pictured above).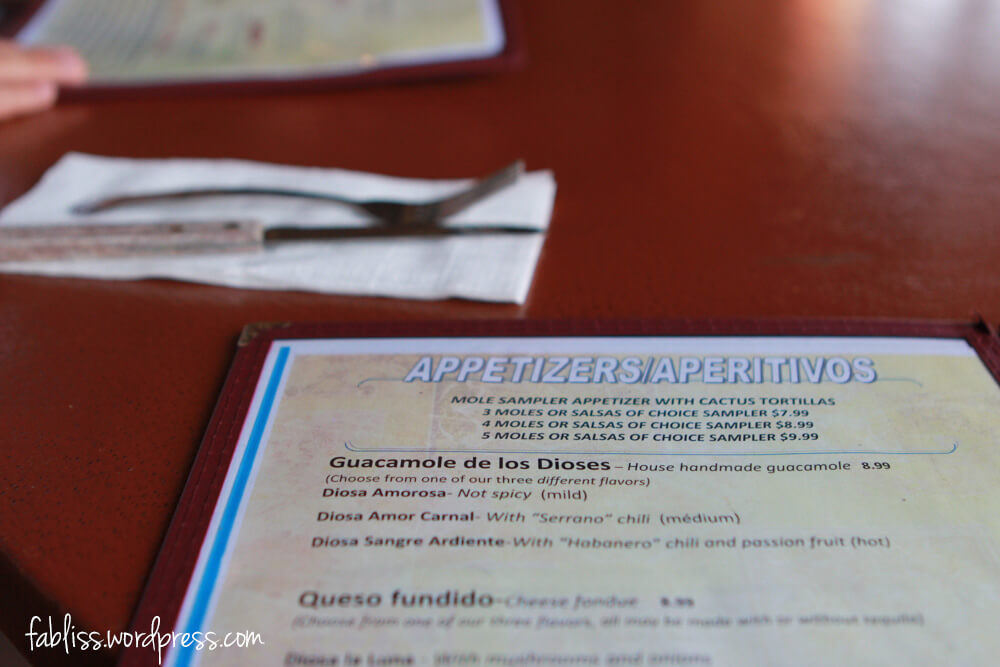 since there were so many different kinds of mole, we decided to start with the mole sampler to help us make our decision on our main entrée. the max was 5 moles or salsa of your choice for $10. our waiter said he would do 6 for us since it was our first time (we later found out that he ended up charging us $15 for 6. not a good deal at all). our sampler standouts (commentary to follow):
mole oaxaqueno – this was their famous one. an award winner.


mole mancha-manteles – this was their smoky flavored one.

mole verde – we got this because it was supposed to be spicy.

mole poblano – the mole you usually find in restaurants.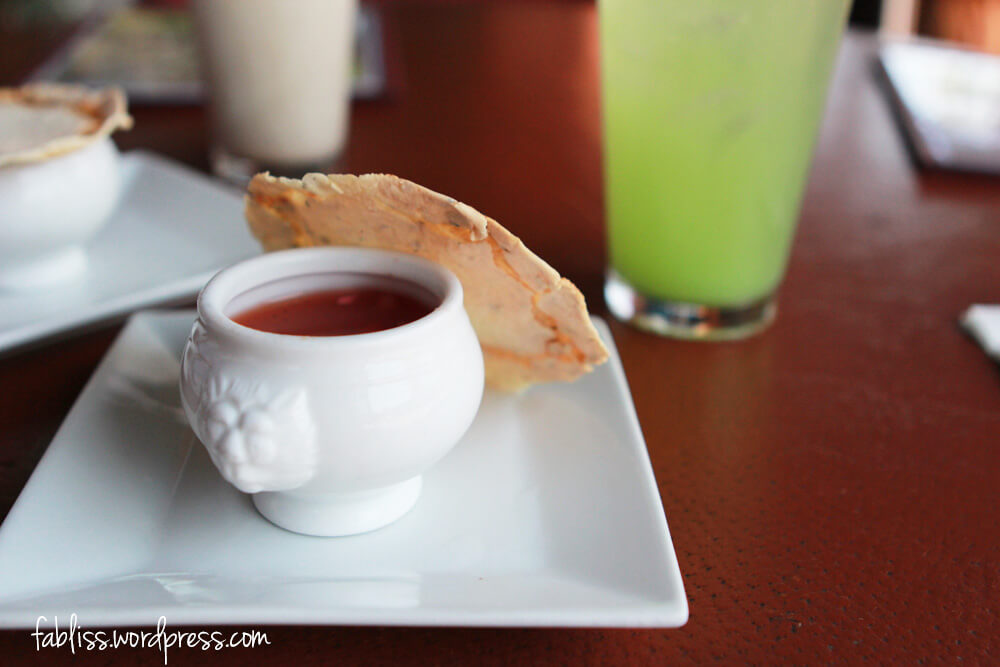 we got a complementary soup as a starter. it's a shrimp/lime broth. it was light. i thought it was ok. nothing spectacular. based on the waiters recommendation, we got two drinks: the horchata and the pineapple cactus agua fresca. the horchata is definitely different. it was topped with pumpkin seeds and is not your regular cinnamon drink. my pineapple cactus agua fresca… eh. we weren't huge fans of the drink recommendations.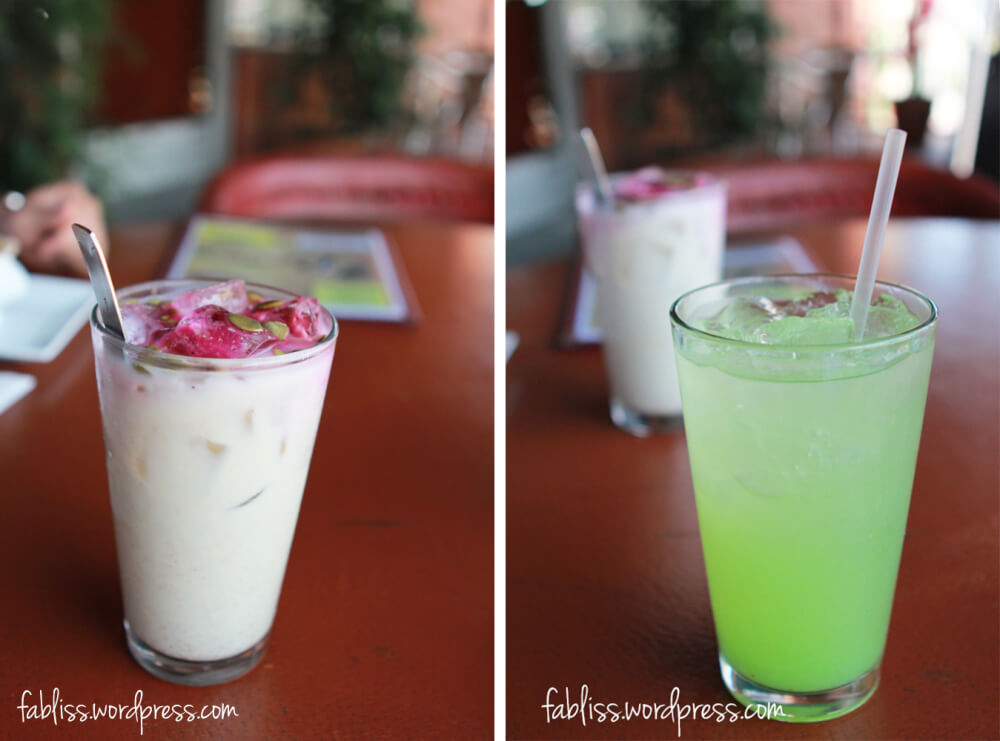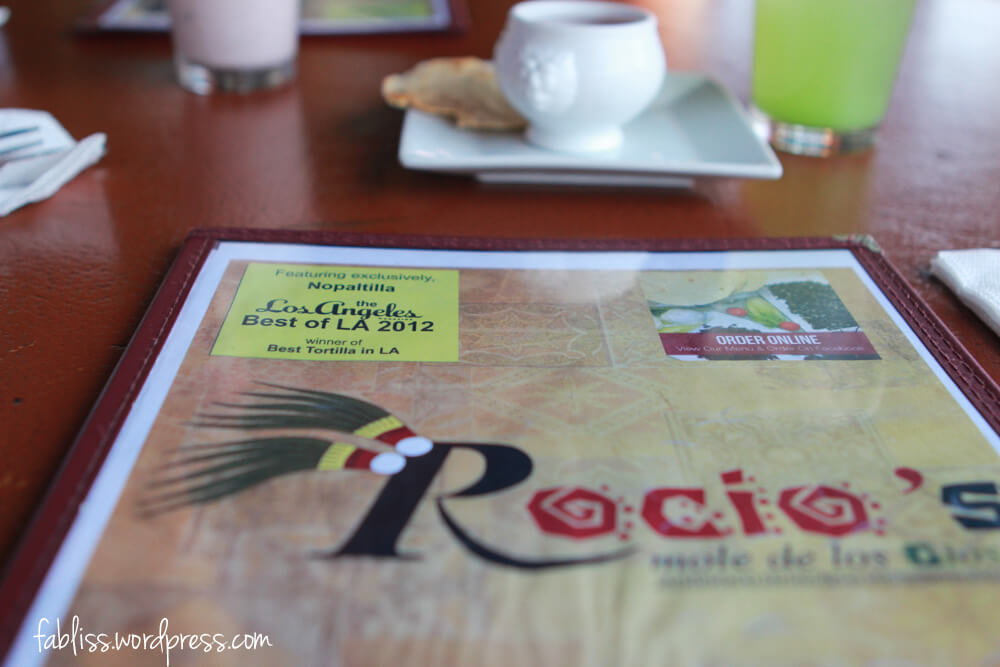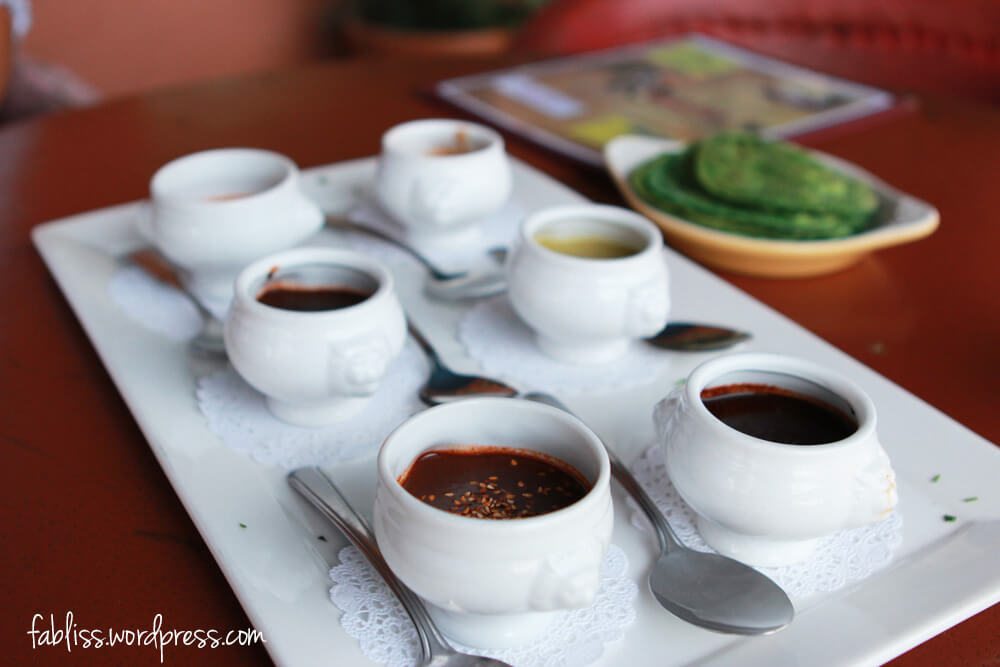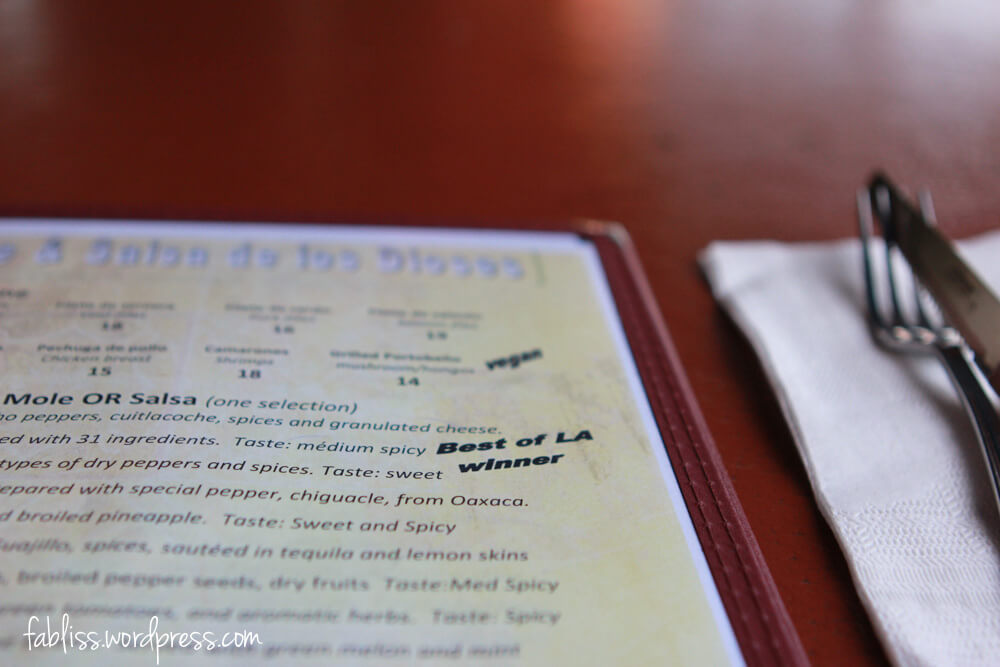 onto the mole: they were good. not great or near the best. my favorite was the poblano and kyle liked the verde (it is pretty spicy). the oaxaqueno was good. i actually thought the cactus tortillas took away from the mole…
since everyone has been raving about this place, i was expecting to be blown away. i do give it to rocio. there are a lot of varieties of mole. more so than any other restaurant. but not all of them are great. and the few that are good, either compare to other places or rate slightly below. we actually got full off the sampler so decided not to order an entrée.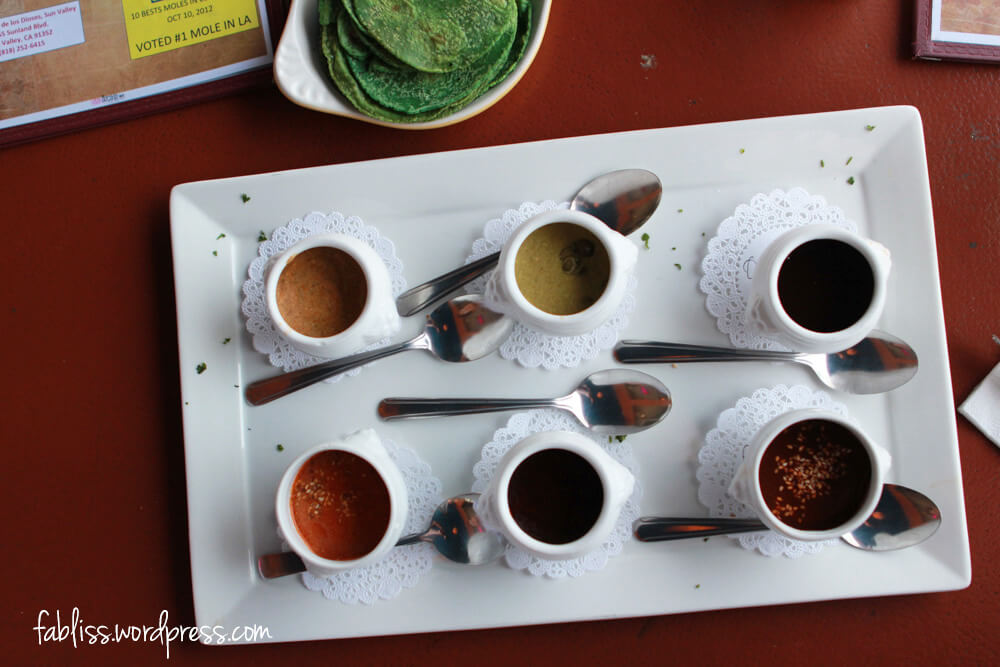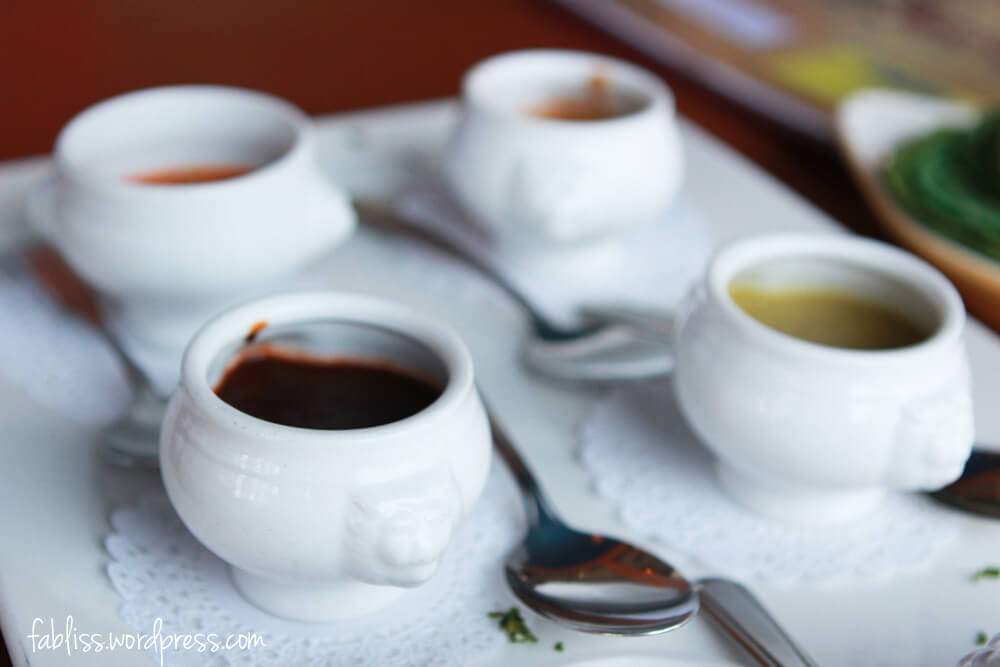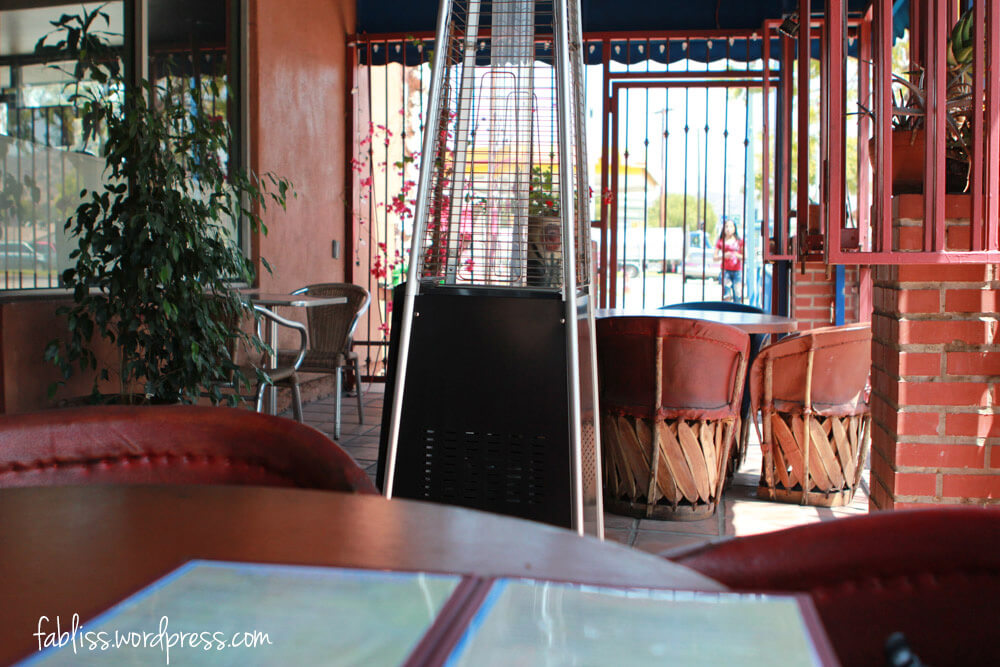 parking: easy street parking
service: was ok. i was surprised when the waiter said he could add on another mole to our 5-mole sampler and then charged us $15 for 6 when it was $9 for 5. that was a turnoff.
atmosphere: we opted for outdoor seating. decor was ok. nothing you will fall in love with. when we came for lunch, it was not close to crowded. it was just us and another couple.
overall: i have to start off by stating the bad. we noticed a few ants on our mole tray as the waiter put the food down. ugh. i know. complete turnoff because it is a little unsanitary. our waiter saw them but didn't wipe them off or acknowledge them. but we thought, not biggie it's just ants. however, since the mole was short of amazing, putting up with ants on our plate was not worth it. you know what i'm saying? i know a lot of people love this place… maybe we just came on a bad day. will we be back? probably not.
Rocio's Mole De Los Dioses
8255 Sunland Blvd
Sun Valley, CA 91352
Neighborhoods: Sun Valley, North Hollywood