we just found this place while trying to figure out what to eat on a sunday night. cuisine: french. occasion: date night. we decided on this place since it got great reviews for both food and service. plus, we don't have a french local restaurant to call our own…why not?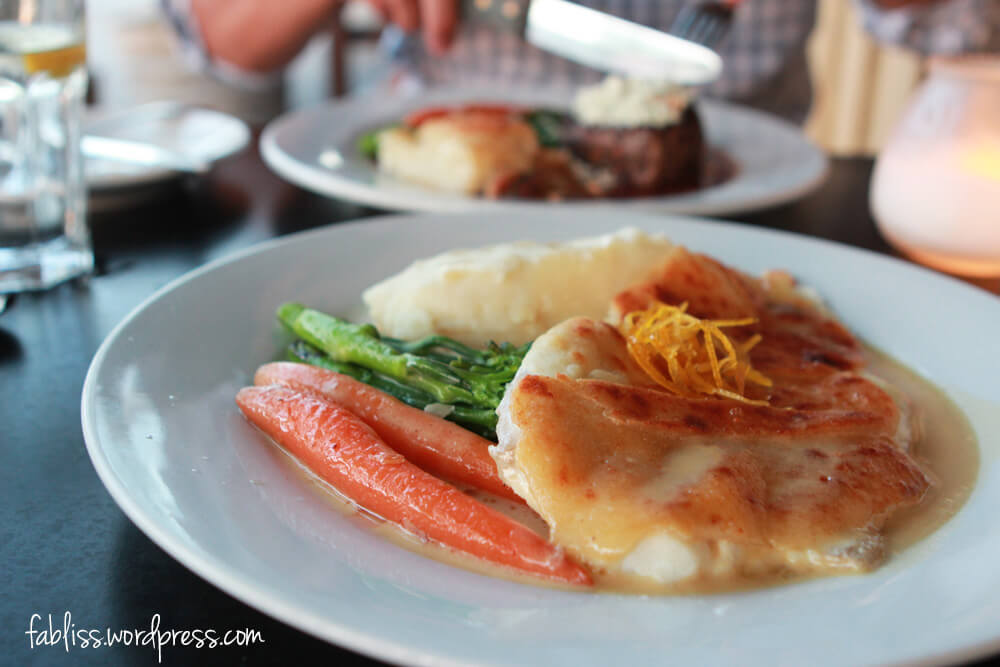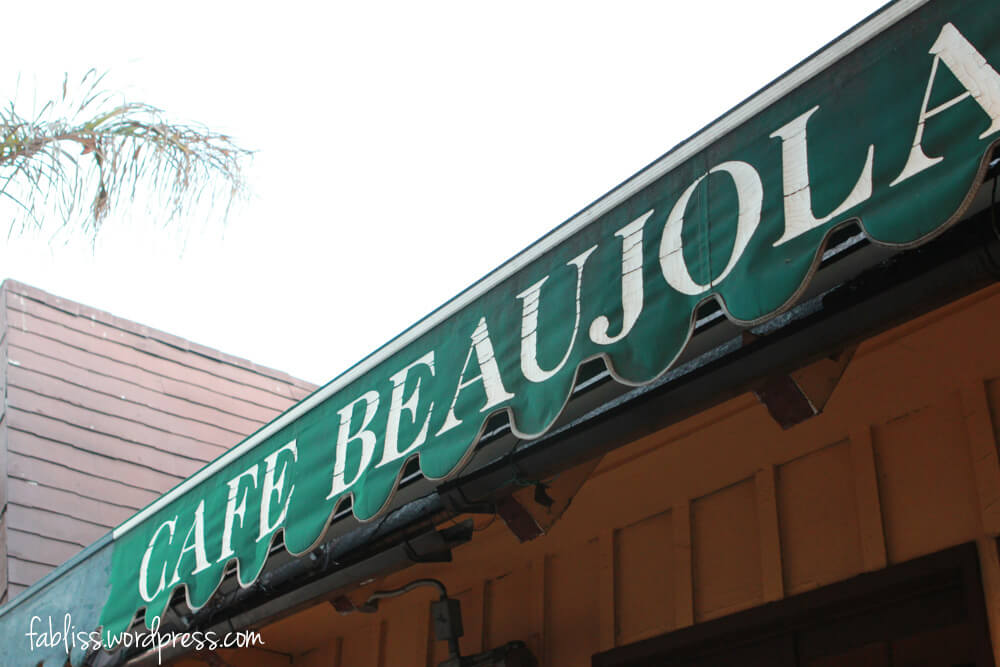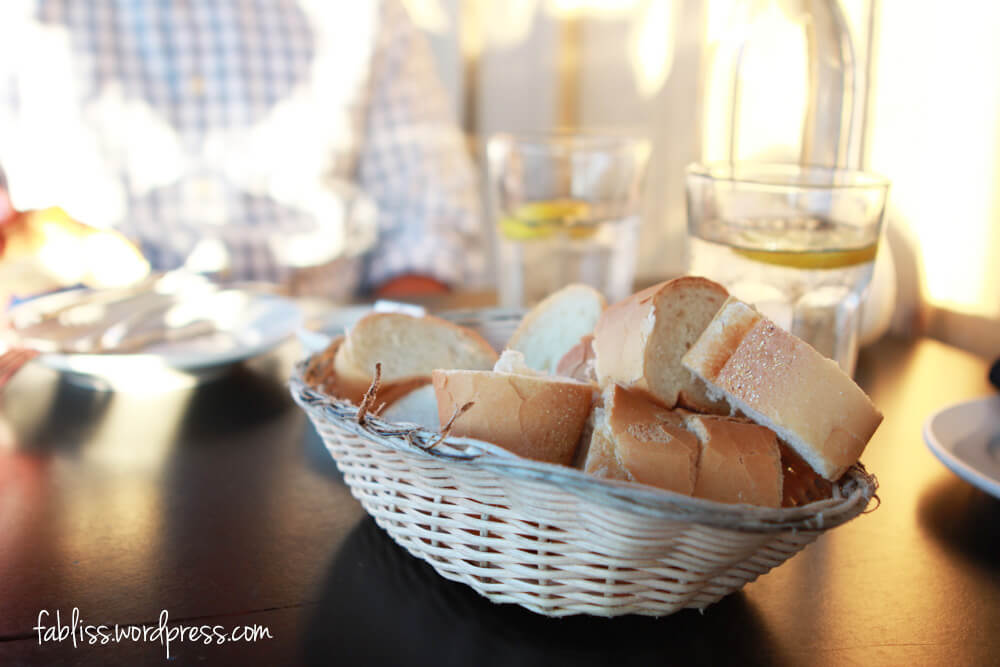 here is what we ordered:
bay shrimp and scallops in béchamel ($9) – this was delicious. we've never had béchamel before…it was described to us a a white sauce and the mother of all sauces. sounds heavenly, right? delicious and perfect size. can i eat you every day?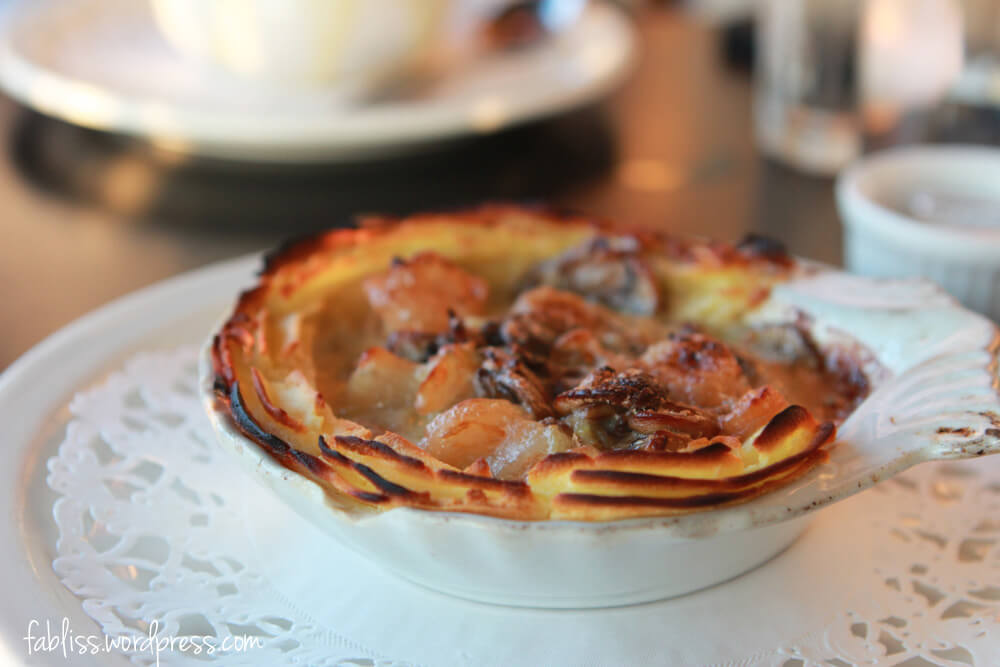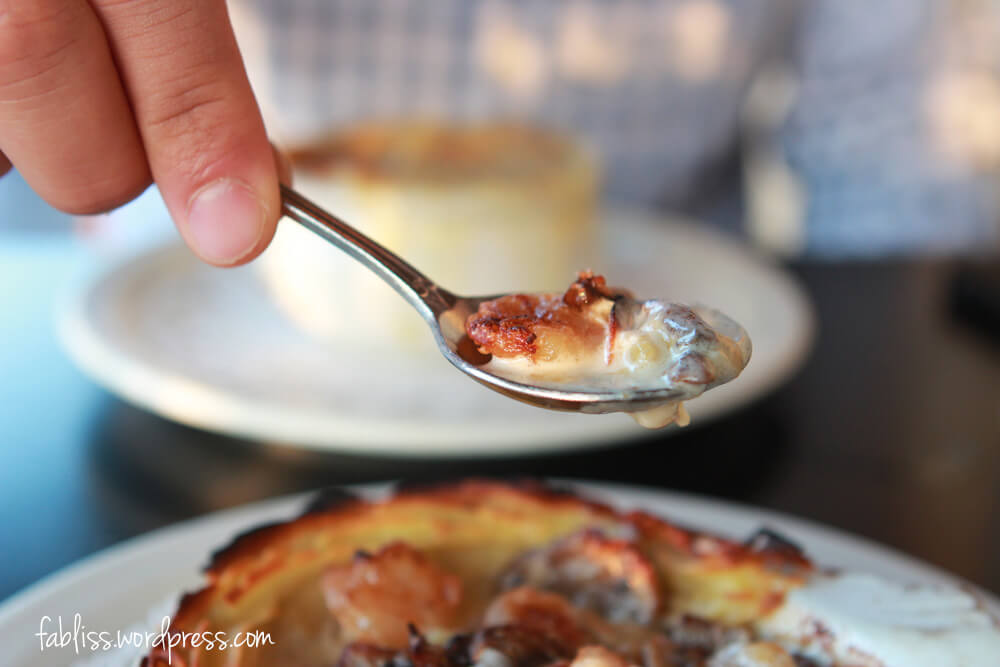 french onion soup ($9) – good but was outshined by the seafood béchamel. when i come back, i would probably try one of their other appetizers. that top of the soup is layered on with a thick, thick cheese.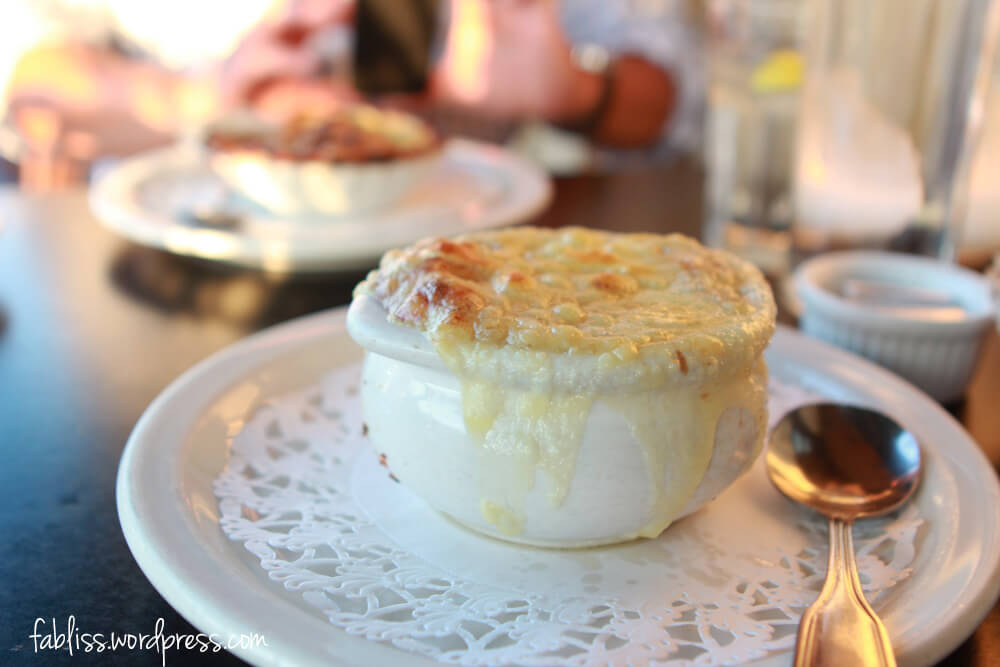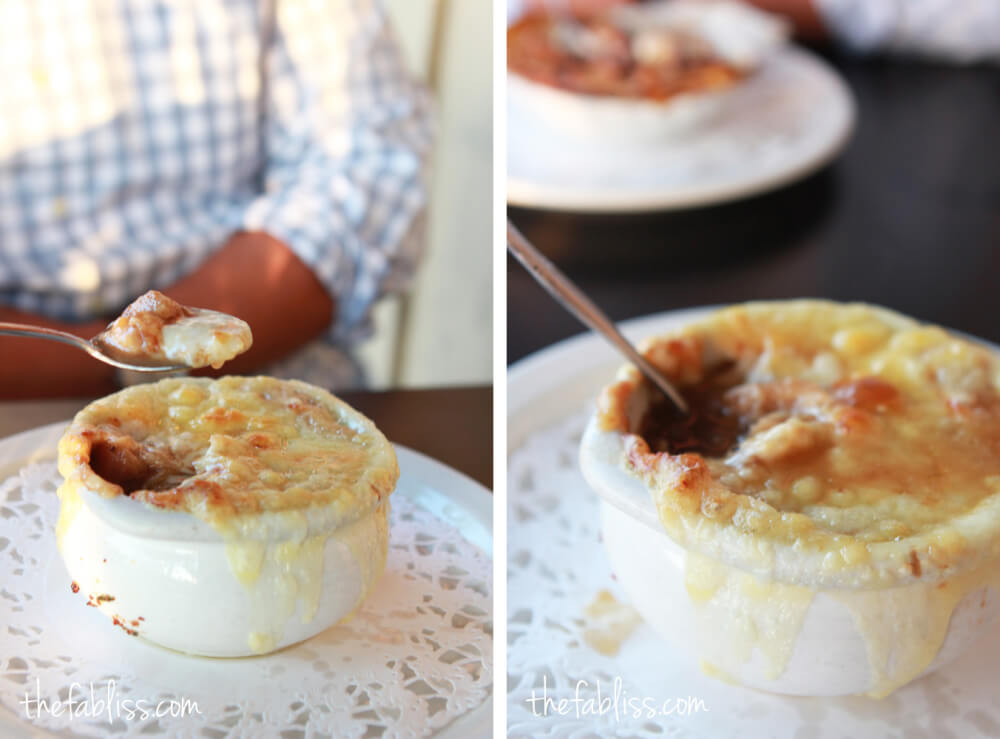 oven baked halibut in champagne sauce and a parmesan crust ($24) – this was good. don't skimp out of the orange bitters, it goes very well with the parm crust and the fish. i do have to say that i was pretty done half way through…since this is actually not a light dish (you know how halibut usually is?). the combination of the parm crust (which is actually thicker than i expected probably because the fish is dependent on the parm flavor) and the champagne sauce… delicious but heavy.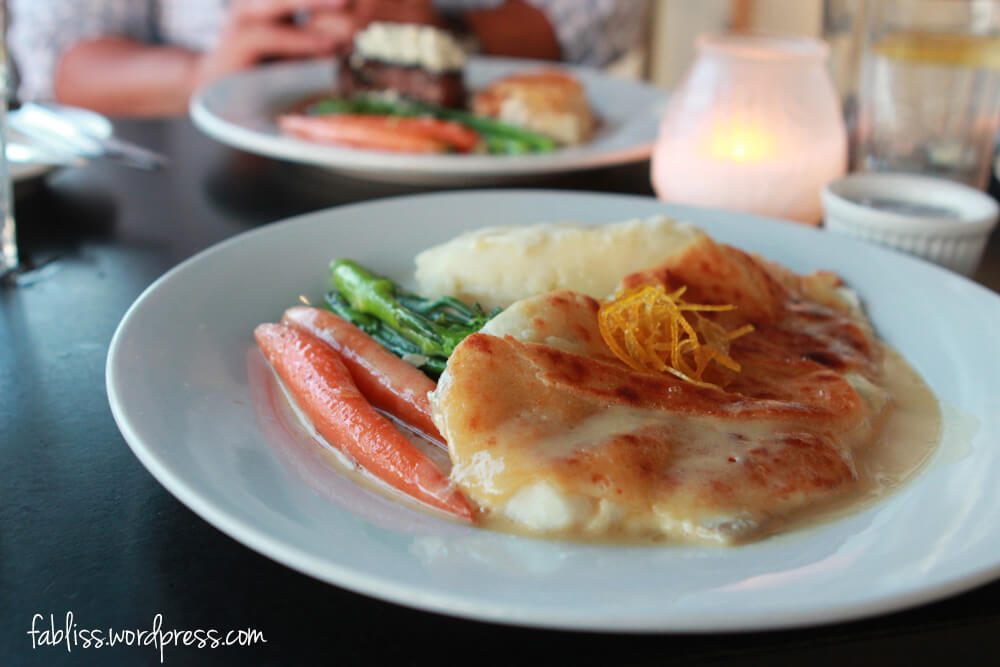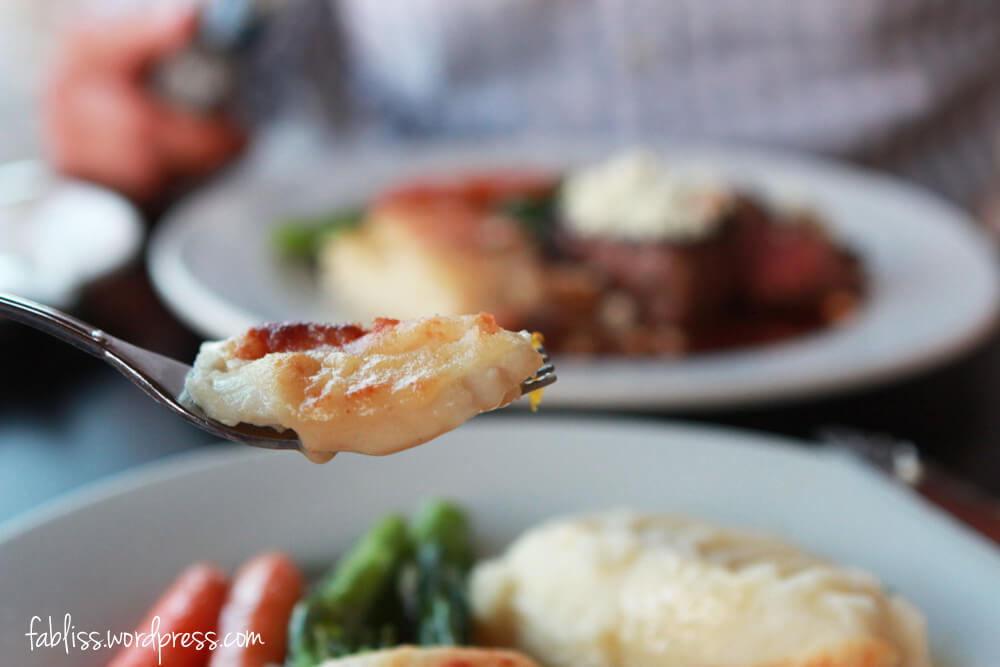 flamed filet mignon in port sauce and blue cheese ($25) – this one surprised me! meat was tender and the port sauce was pretty awesome. we asked for medium rare. it was more toward the medium side than the rare side but it was still very tender. i would definitely get this again probably without the blue cheese since i'm not a huge fan. kyle loved this one and cleaned house.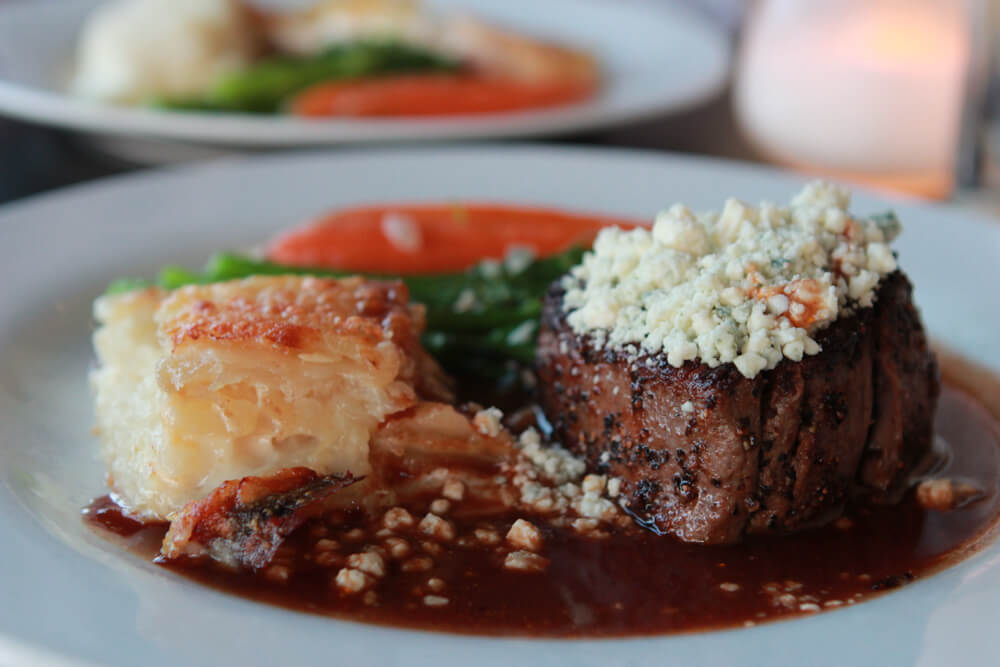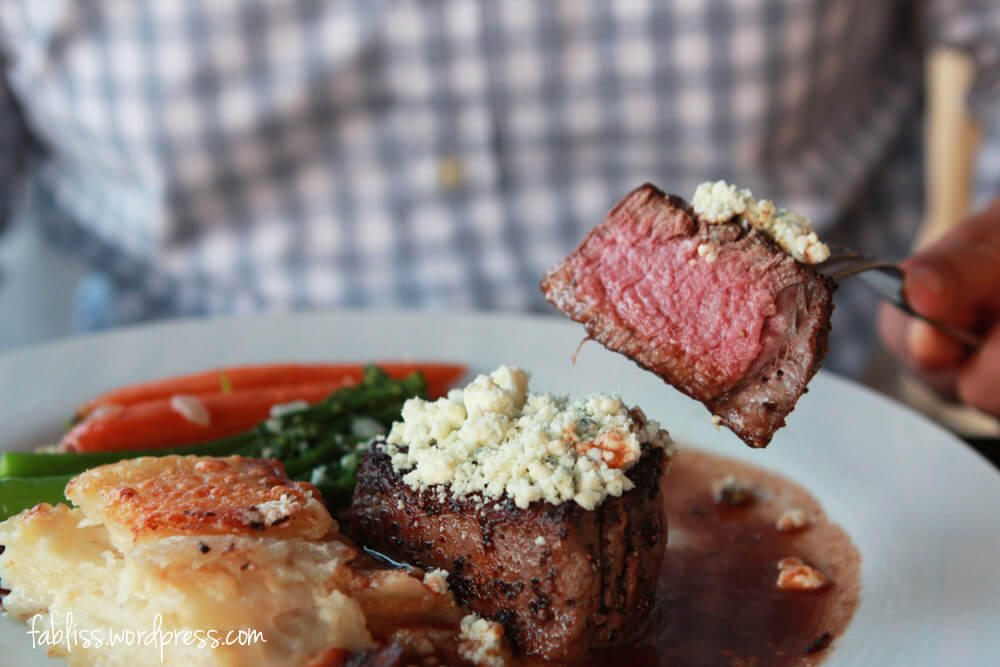 three things that i would want you to know about this place:
plating was very pretty here.
things i would get again without thinking twice: the béchamel and the filet mignon.
keep in mind: if you go here, expect a simple, comforting french meal. flavors were very simple and everything we got was good (french onion soup) – very good (béchamel).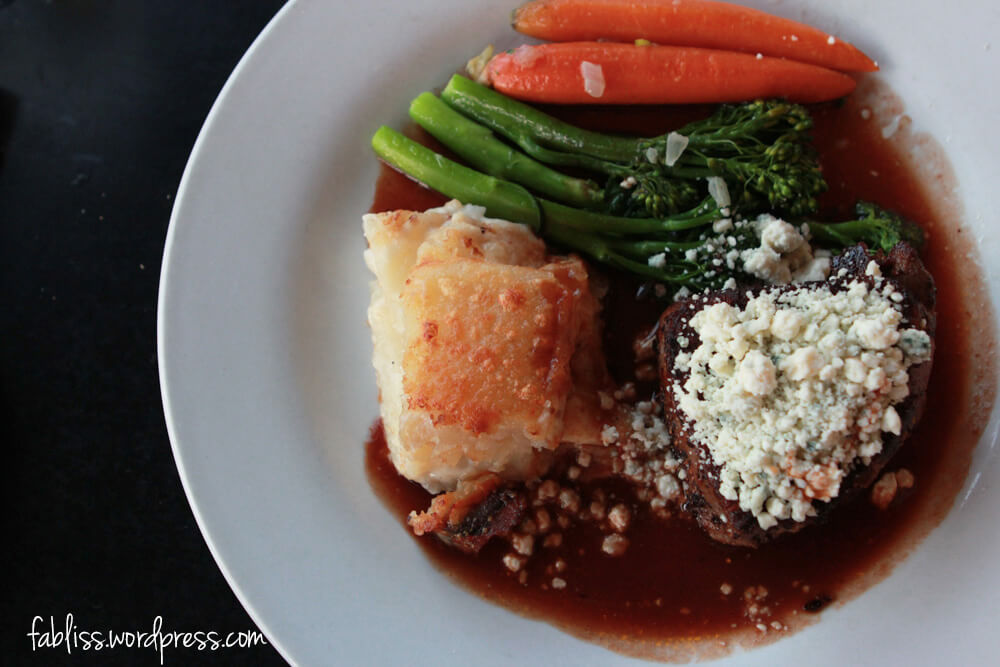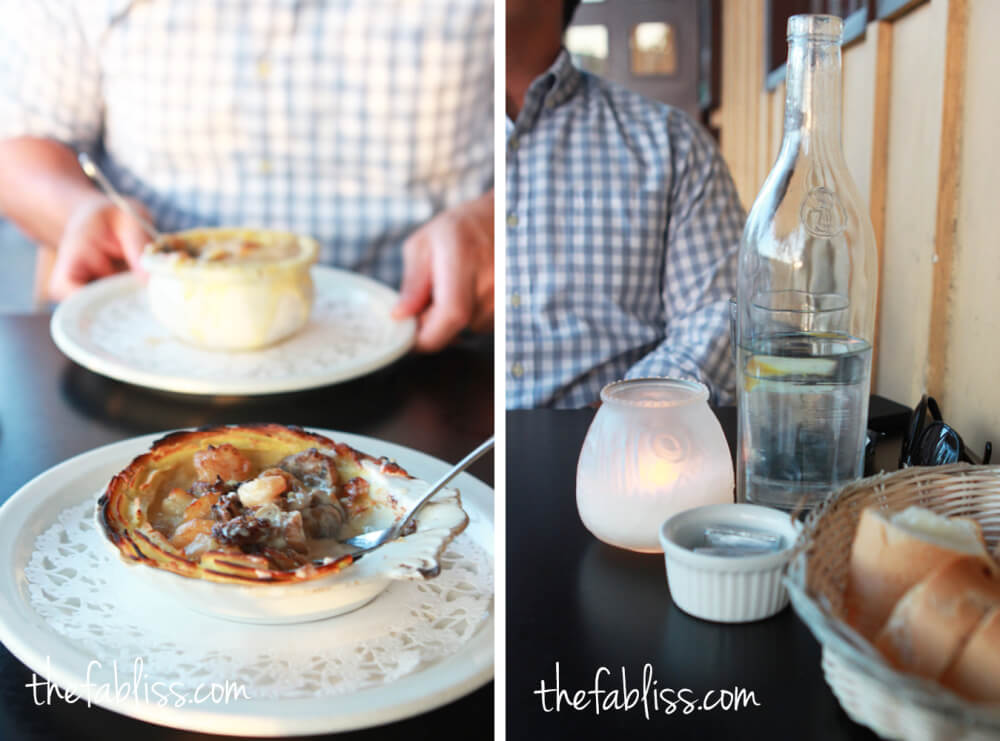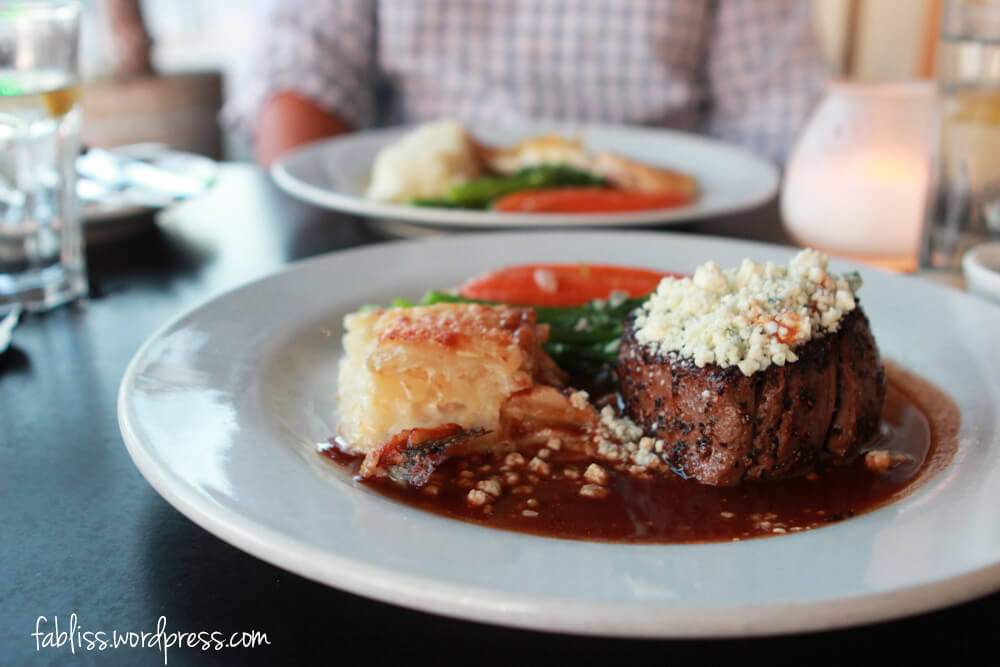 atmosphere: cheerful / laid back. i think everyone here speaks french. authentic, eh? we opted to sit outside since it was still light outside at 7:45pm! hence we only glanced inside the restaurant, which was dark with dim lights.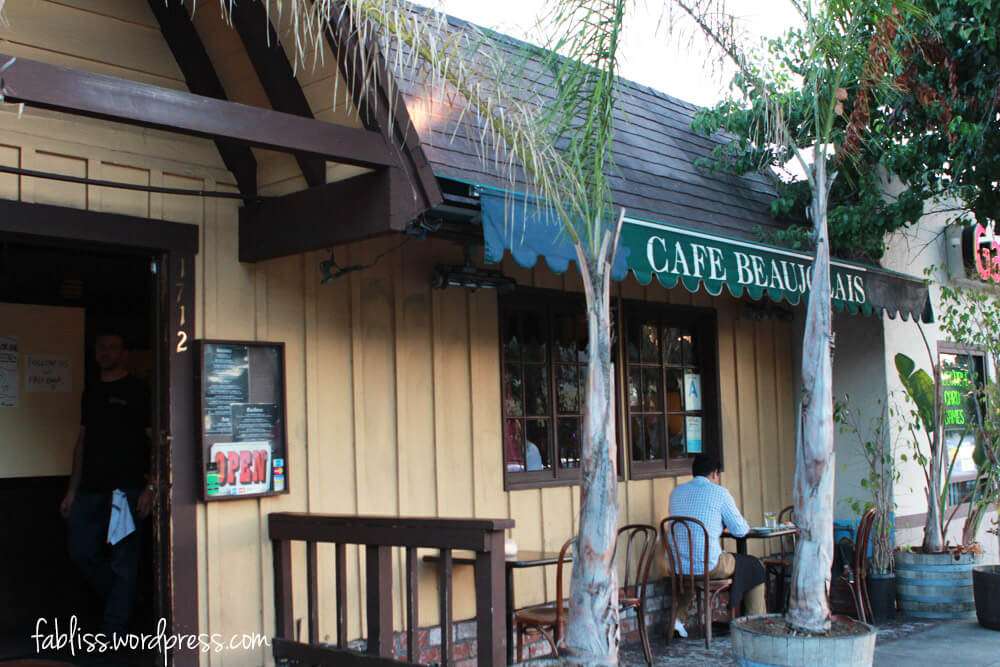 service: friendly and efficient. sometimes when you sit outside, you get forgotten by your waiter. nope, not here. they checked on us every 7-10 minutes and made sure our water glasses were filled.
there's a sign at the entrance letting you know that they take their time cooking. when i saw this, i took it as a warning sign (i was starving…and a little borderline hangry). however, the timing of the apps and the main dishes were great. no complaints. thought it flowed nicely (the timing and transition from the appetizers to the main dishes). you know, if you're into that sort of thing.
parking: street parking wasn't an issue.
overall: we had a wonderful meal. our bill came out to $73 for the two of us. definitely not an every day meal but not bad considering how much food we got, the superb quality and the great service. we want to come back and try all the other things on their menu…and we want to bring our friends. i think this would be a perfect place to enjoy a bottle of wine with friends.
oh, one tip: try your hardest not to eat too much of the bread they put at your table… you will get full and regret it.
1712 Colorado Blvd
Los Angeles, CA 90041
Neighborhood: Eagle Rock