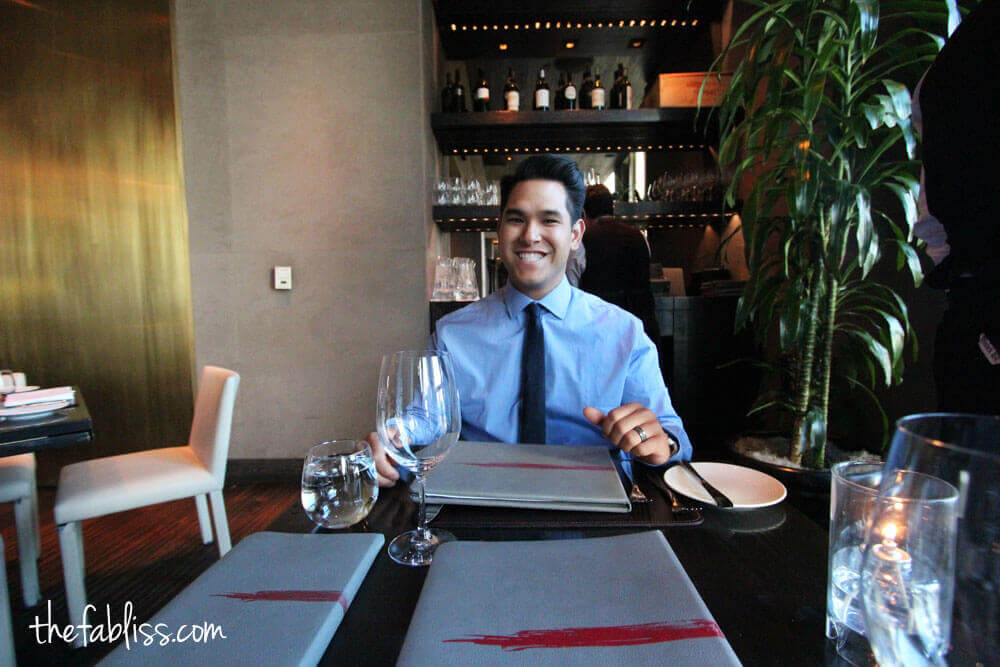 a little note: life has gotten hectic in 2015 so i have not had a chance to post anything this year. (i know. i'm disappointed in myself) recently, i got an awesome note from a fellow reader urging me to come back to the blogging world. how can i say no? so this post is long, long overdue. better late than never? here we go!
we made a last minute trip to vegas for our anniversary and ended up at scarpetta for an early dinner (no res) before watching celine dion (my childhood idol. yes, i cried a little when she first came out on stage).
here is what we ordered:
heirloom tomato salad, mozzarella & grilled ciabatta
pici pasta (lobster, tarragon, almond & chili pesto)
duck foie gras ravioli
diver scallops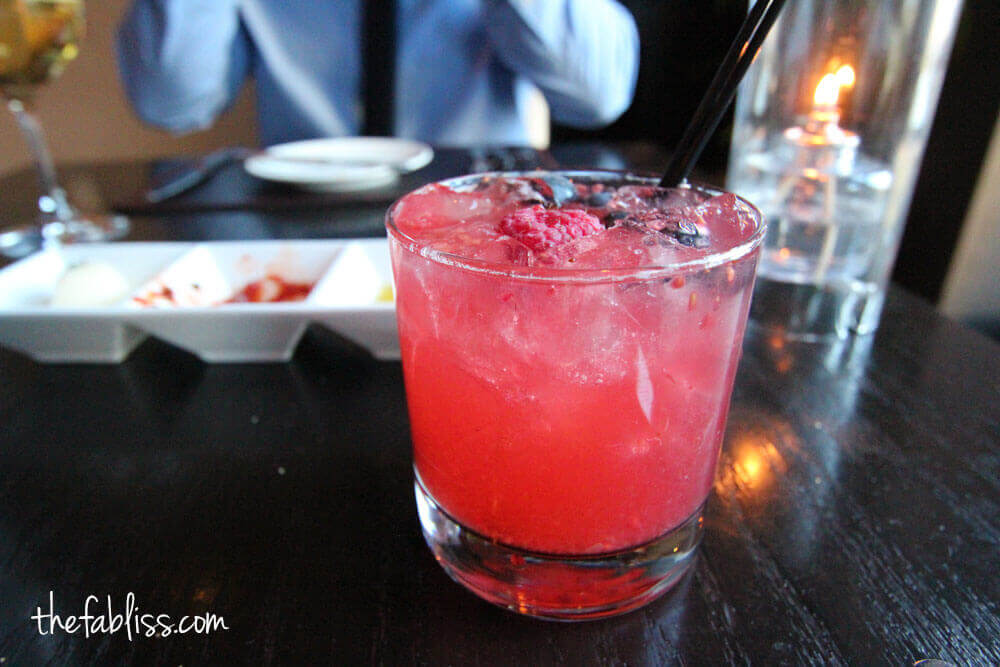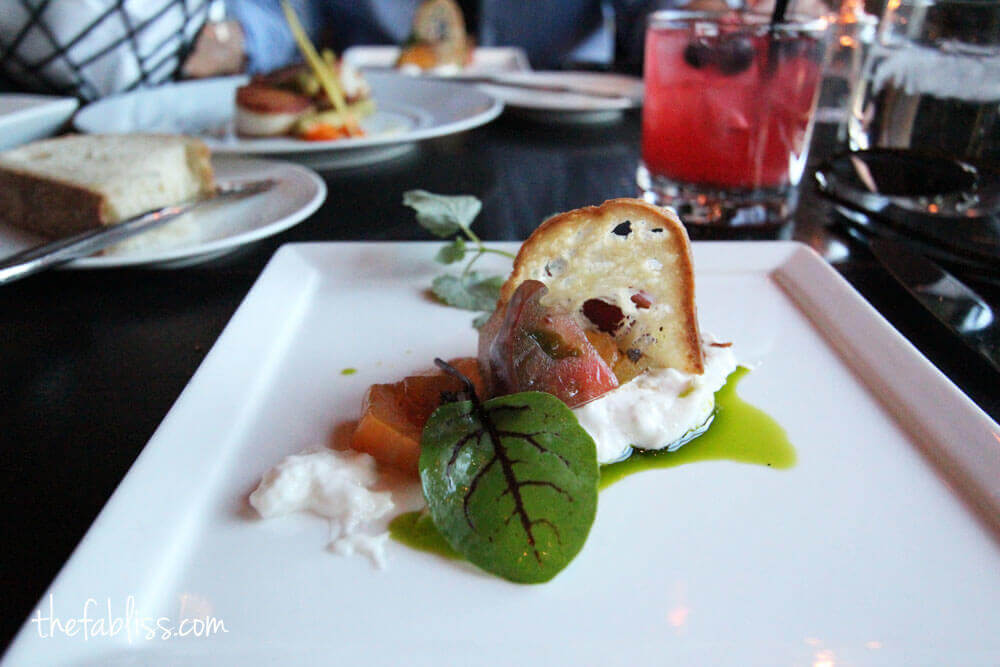 heirloom tomato salad on point. cheese melts in your mouth. i would highly recommend getting this.
the scallops (below) were okay. i wasn't blown away by them.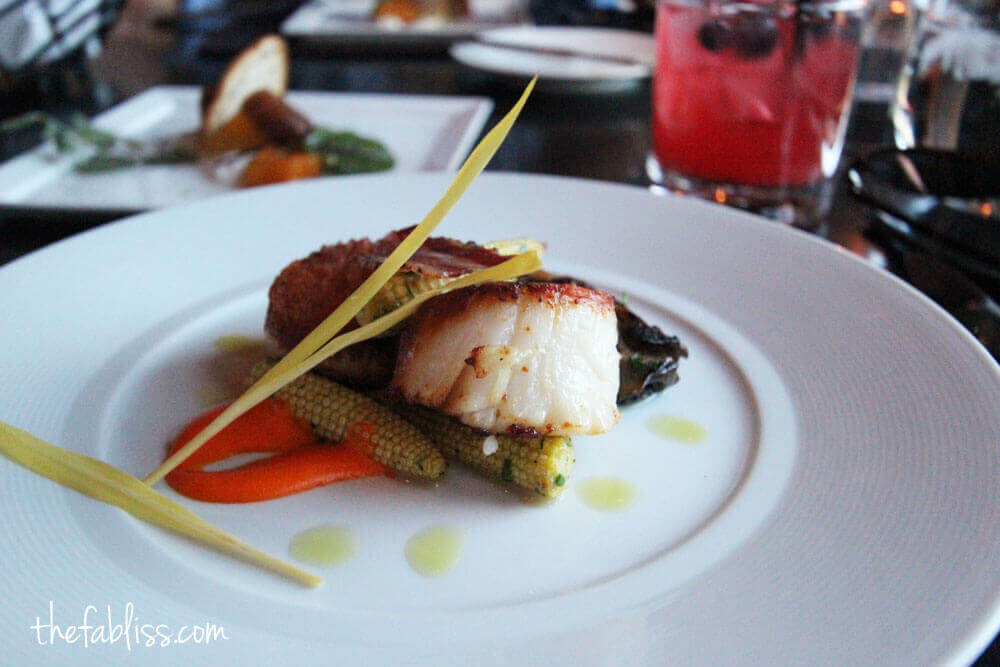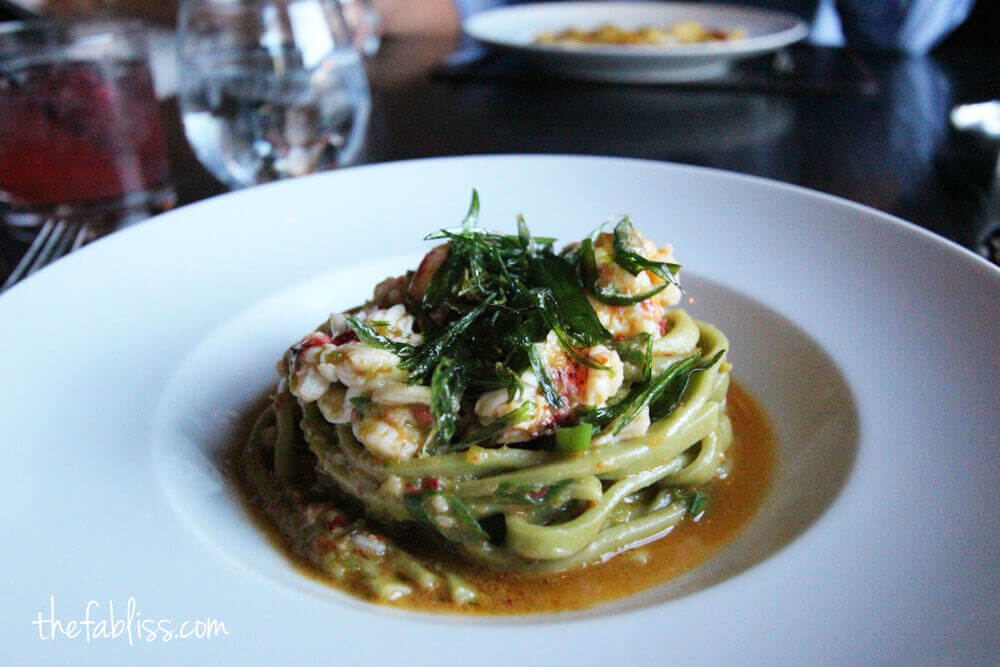 now the pasta. the real mvp. we ordered the lobster pasta (above) and the duck ravioli (below). both were uh-mazing. i repeat. uh-mazing.
pastas were fresh and cooked perfectly al dente. flavors were phenomenal. i wish we had time to order more of their pasta dishes!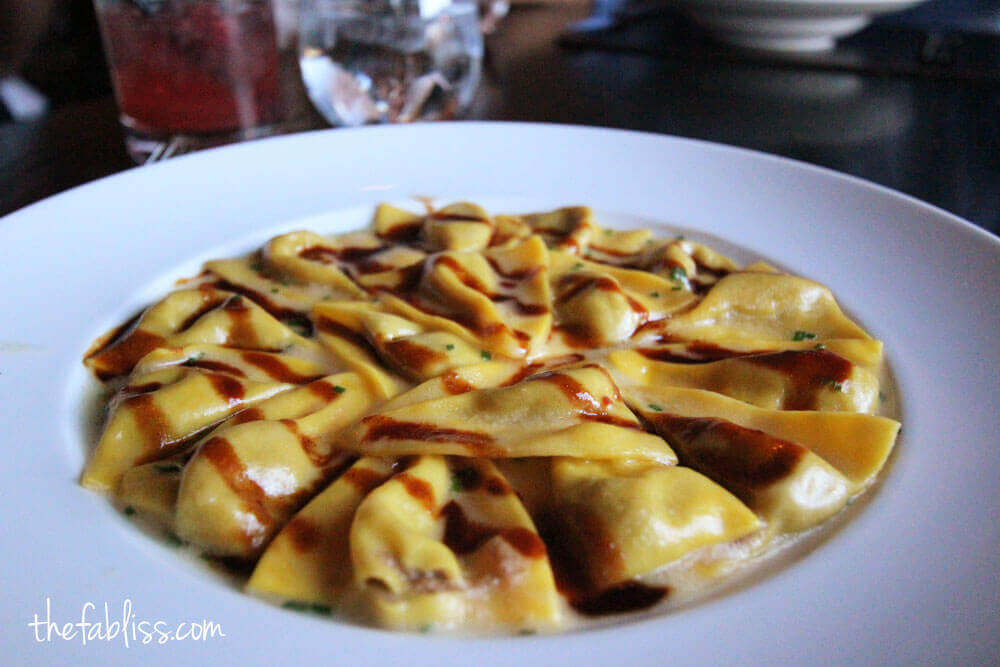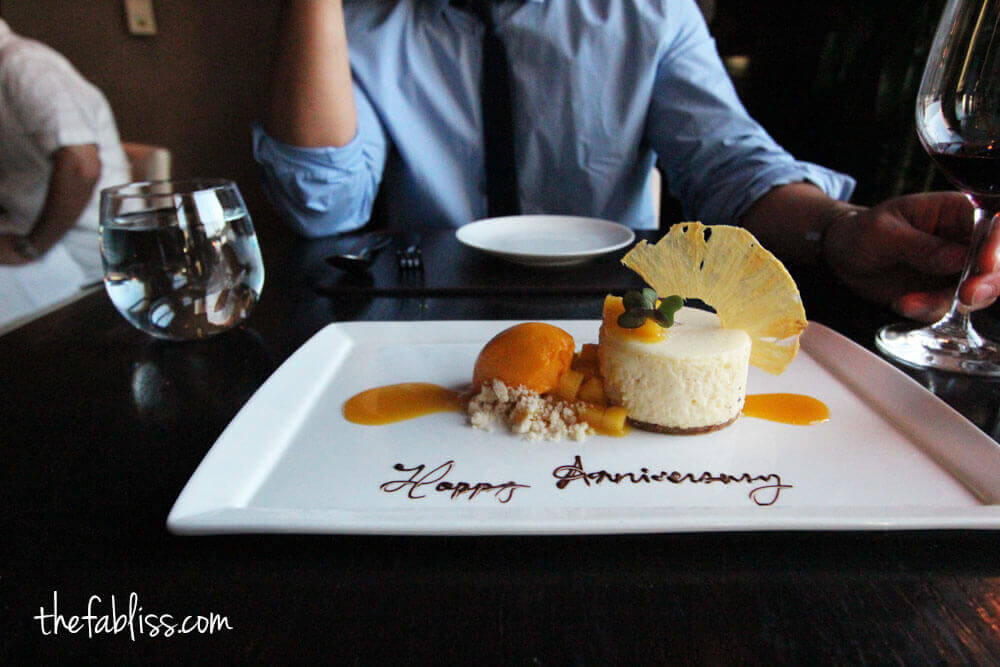 the restaurant was nice enough to help us celebrate anniversary. dessert was a great end.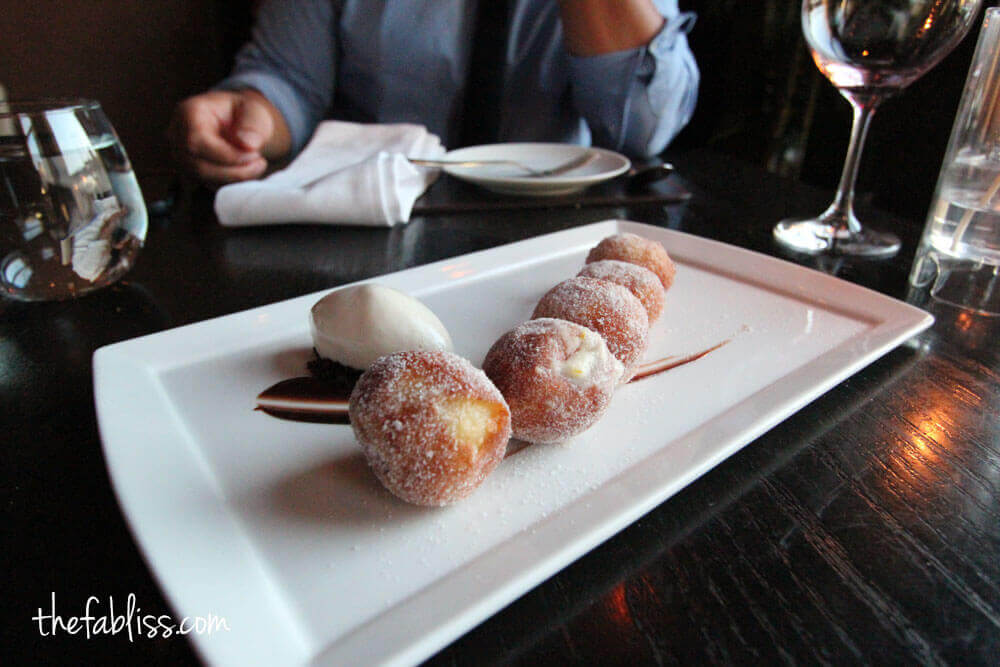 food: amazing food and beautiful presentation. scarpetta is now one of our favorite italian restaurants! (we fancy) i can't wait to try everything on their menu.
service: very attentive and efficient. this is the kind of service where if you drop a breadcrumb, someone is running to clean it up for you…while filling up your water glass. #skillz
ambience: beautiful unassuming spot. we didn't even know this restaurant existed in the cosmo until we started exploring. great for special occasions. hopefully you get to sit near the window!
overall: we came here not expecting much and were blown away with the food. yes, price point is high. $25-40 for a pasta… however, an un-regrettable splurge for a special occasion, in our opinion. see you soon, scarpetta.
Scarpetta
Cosmopolitan Hotel
3708 Las Vegas Blvd
Las Vegas, NV 89109