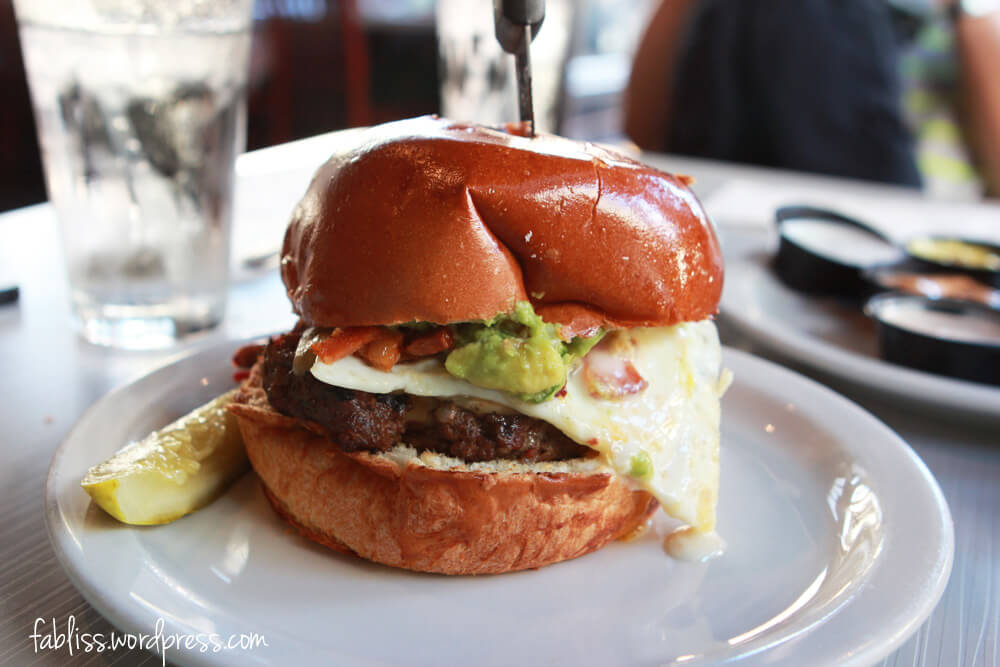 i have been waiting to try you, slaters 50/50. a few people have recommended that i come here since i love burgers. 50% bacon, 50% beef…obviously we are in. next great thing, they are in pasadena! so close!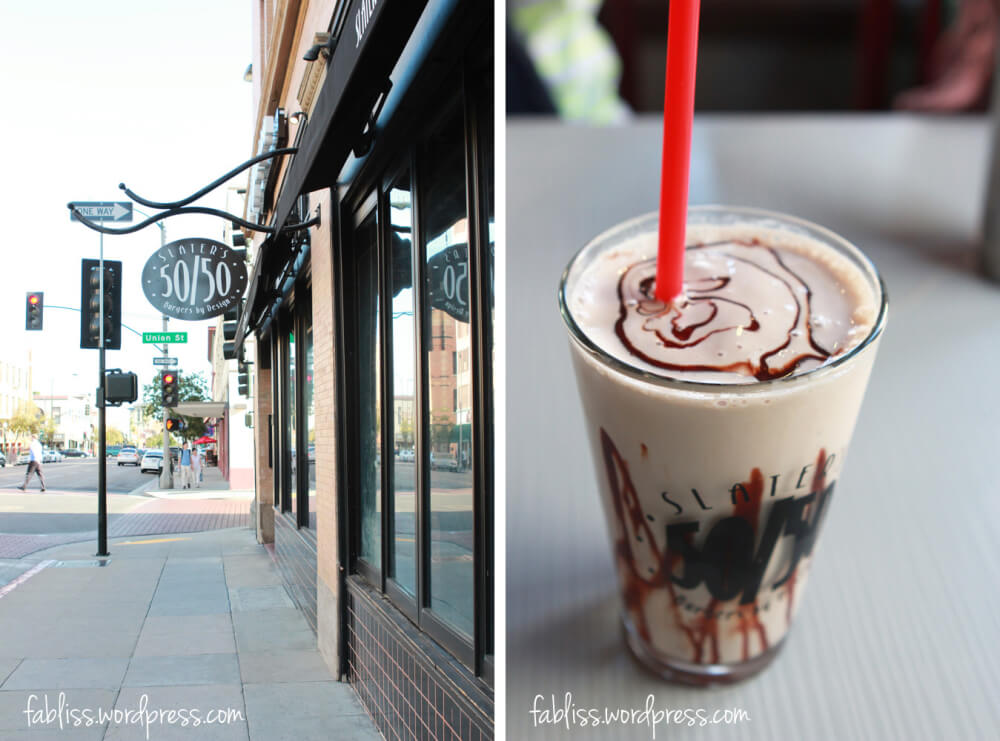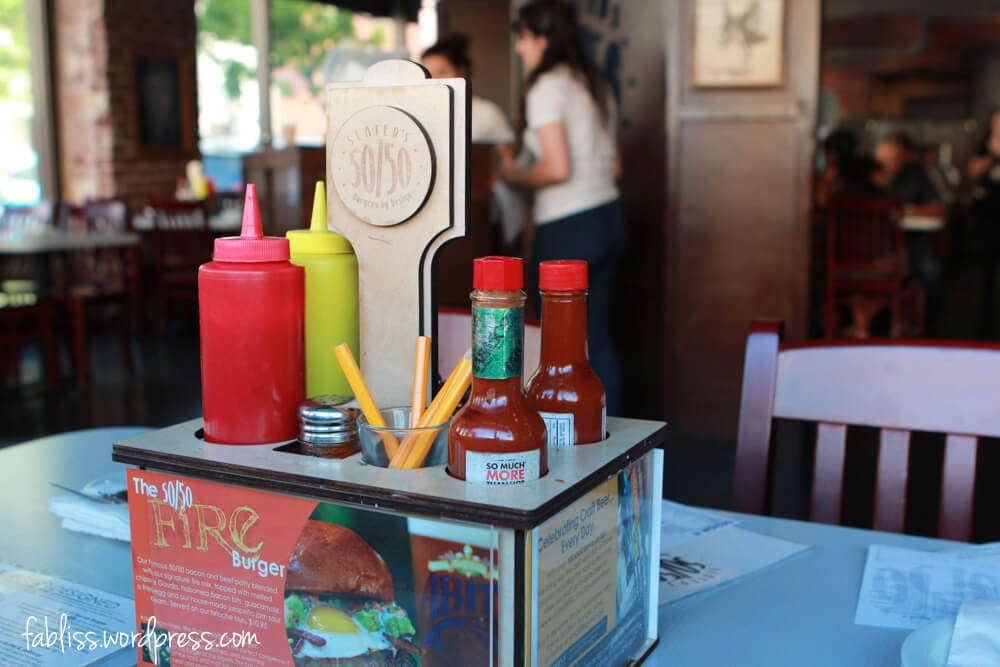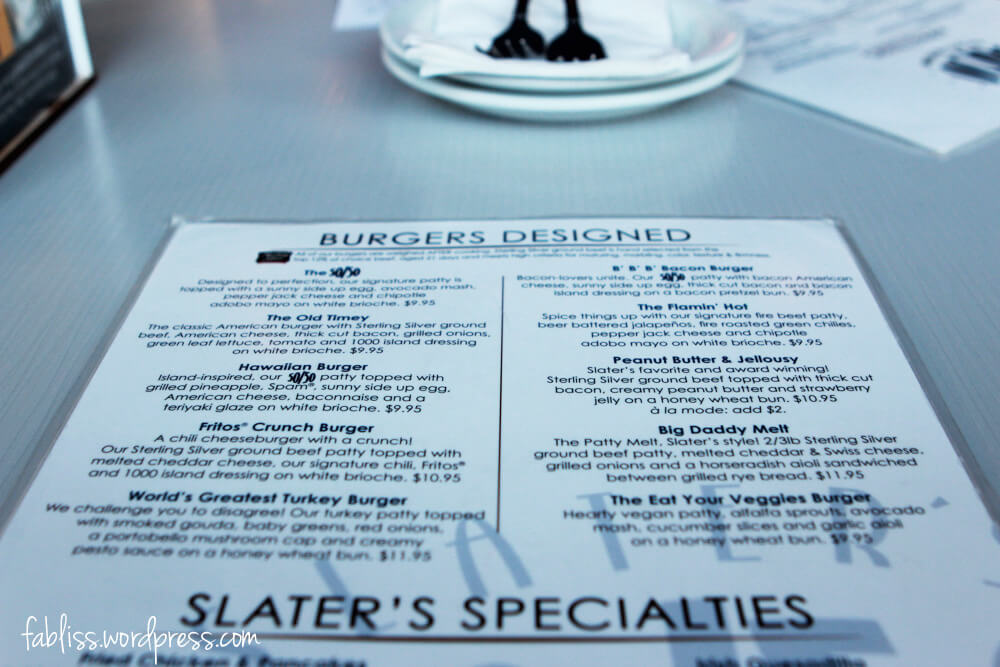 what we ordered:
the 6-app plate: fries, sweet potato fries, fried dill pickle chips, beer battered onion rings, beer battered jalapenos, fried bacon mac 'n cheese balls
the flamin' hot – beer battered jalapenos, fire roasted green chilies, pepper jack cheese and chipotle adobo mayo on a white brioche.
peanut butter & jellousy – bacon, peanut butter and strawberry jelly on a honey wheat bun. apparently this is one of the popular ones and is award winning. obviously we had to get this!
fire 50/50: it was their special. all i know is that it had habaneros in it… so spicy!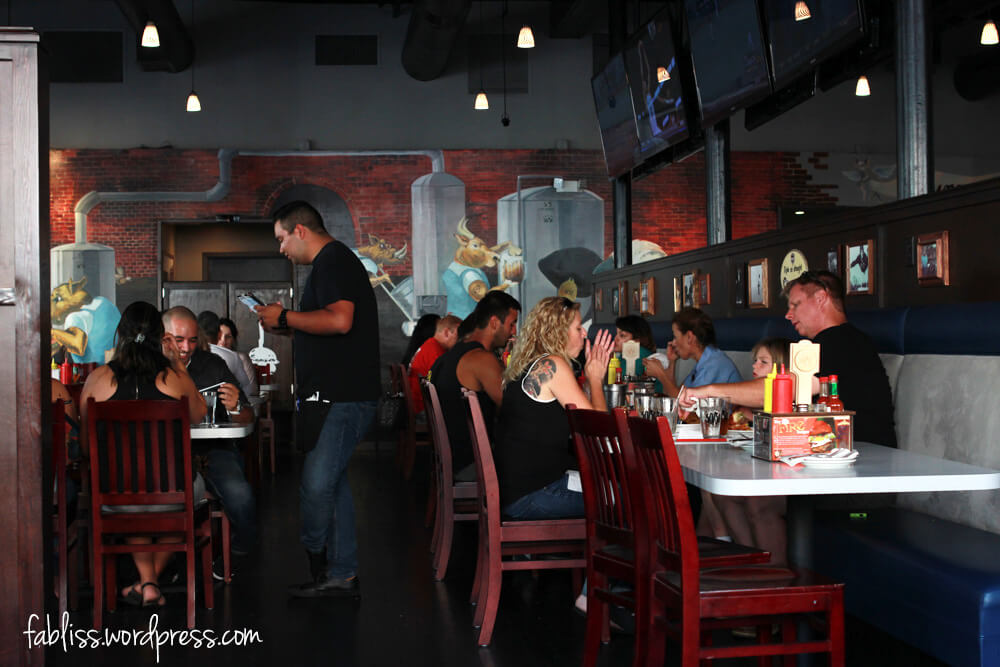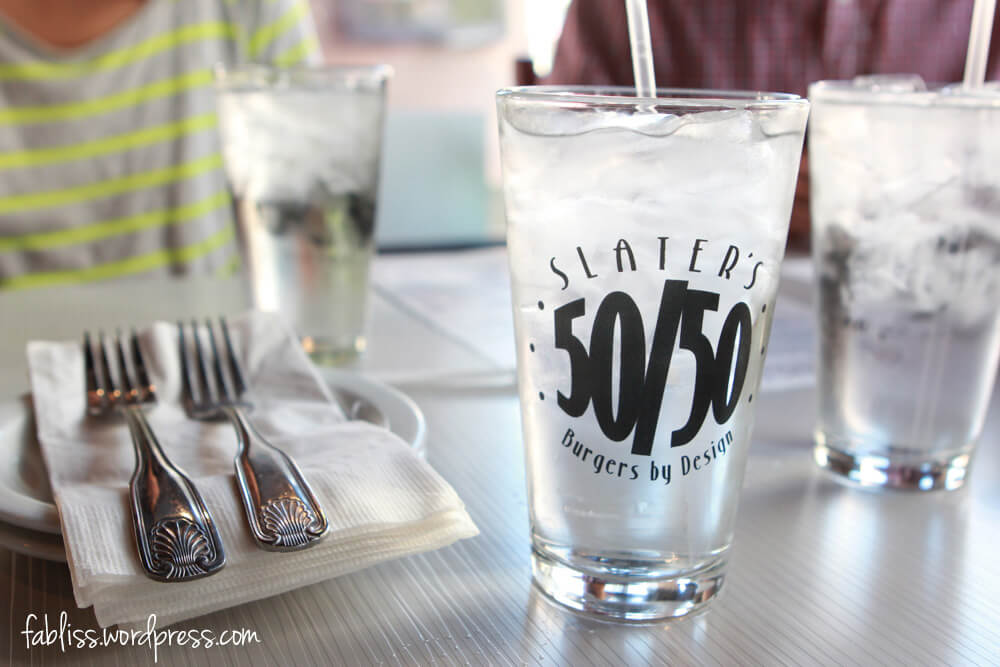 so i knew but didnt know how much they love bacon here… they have bacon salt. bacon salt. oh and did you know they also have bacon ketchup? kyle's version of heaven.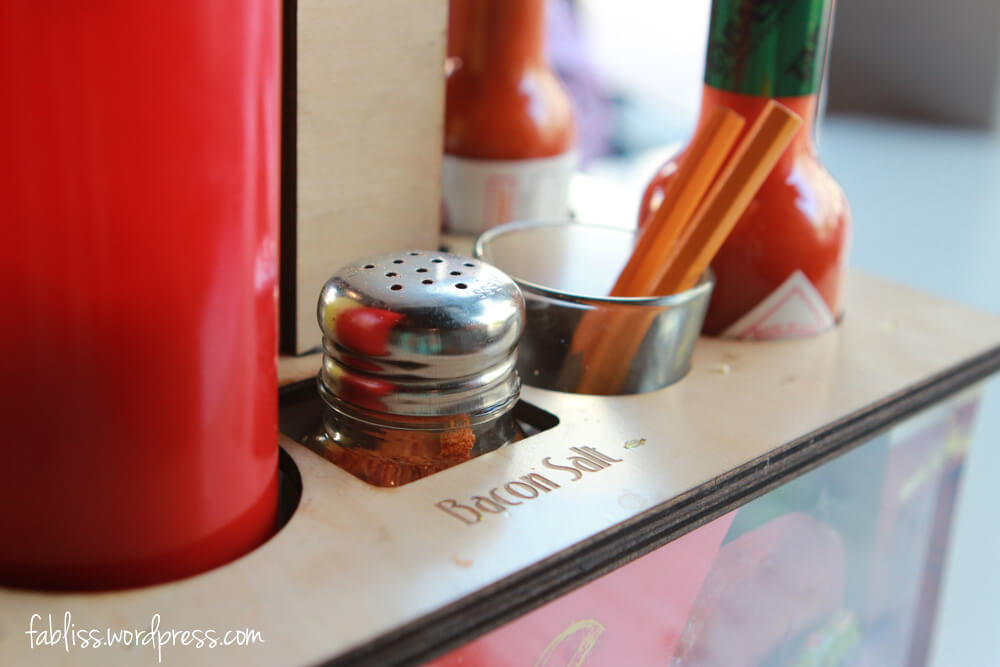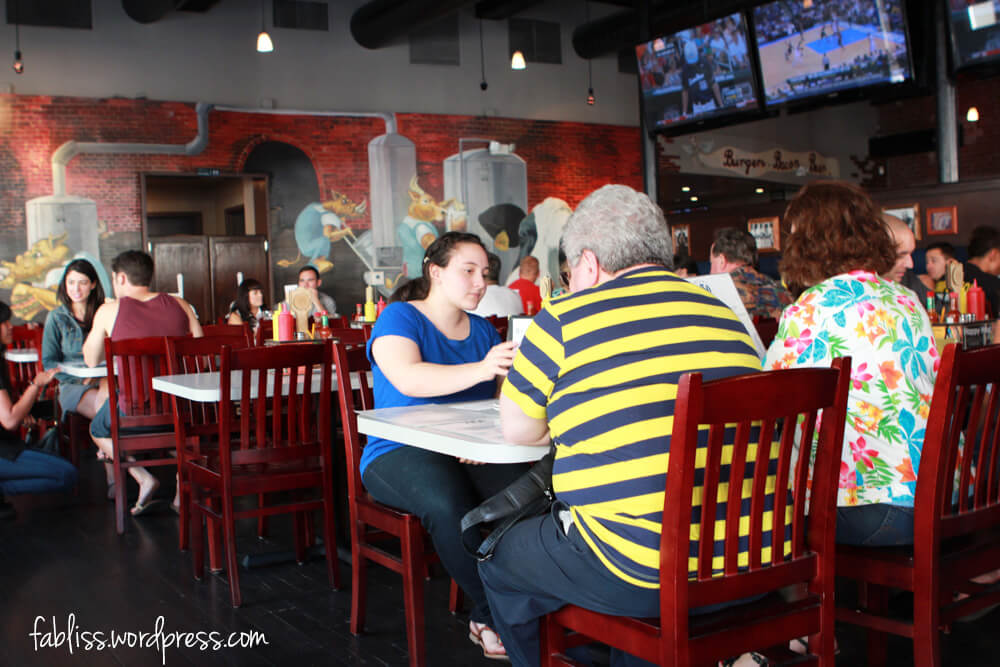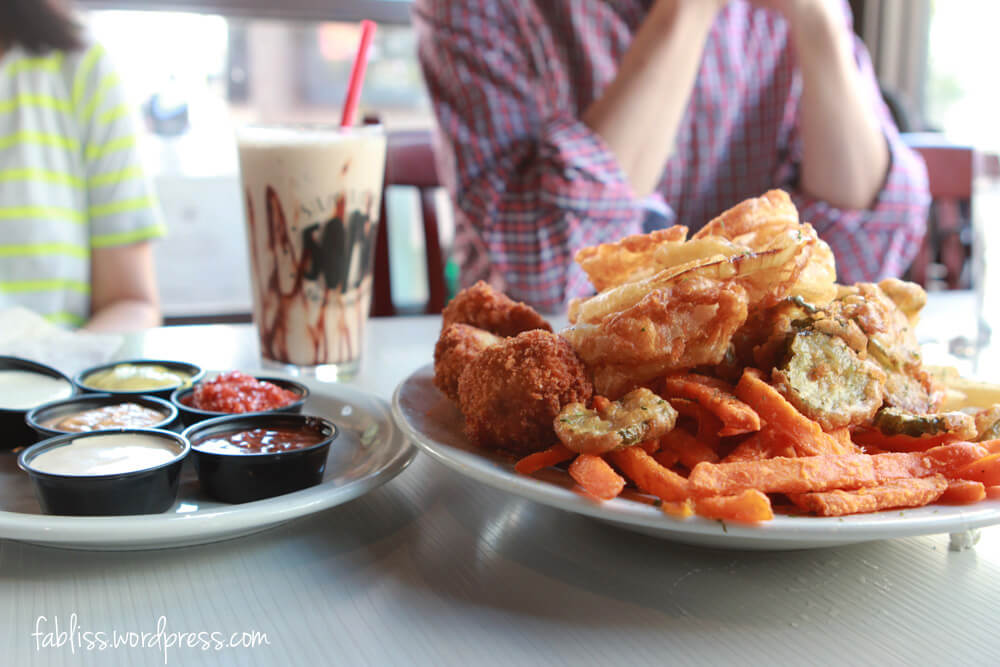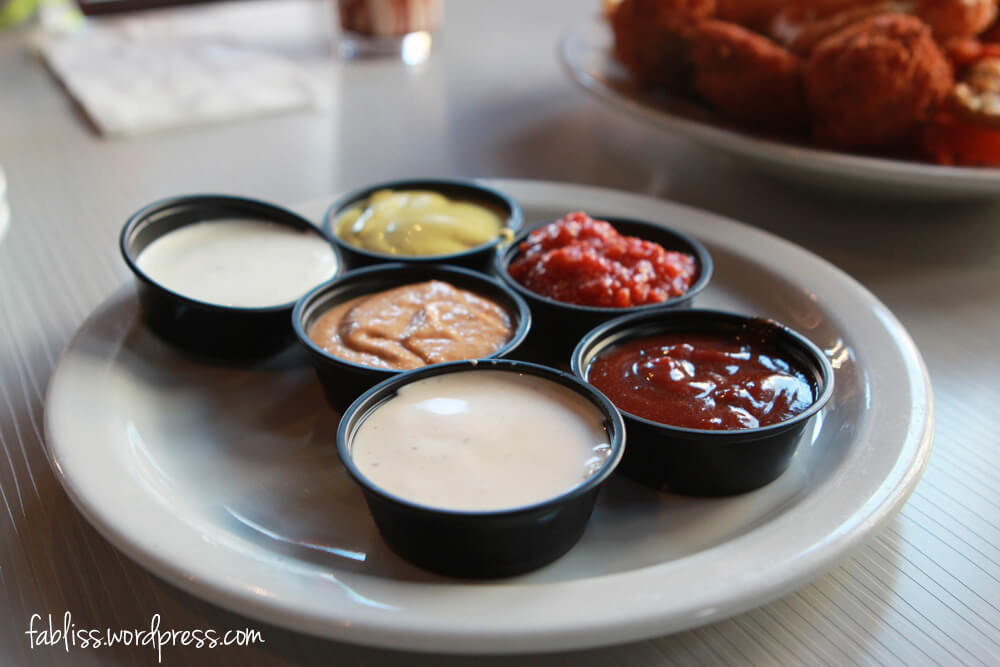 we got a tremendous amount of appetizers since we were all indecisive. the apps came piled high…and deeply fried. oh, and each came with their own sauce!
bacon ketchup w/the fries: i thought this was ok. i still like good ol' ketchup. is there such a thing as too much bacon?

pumpkin sauce w/the sweet potato fries: not a fan of this sweet pumpkin sauce…too sweet w/ the sweet potato fries.
original mustard sauce w/fried dill pickles: going to be honest for the fried dill pickles, i just used the tapatio ranch.
house-made bbq w/everything: yep. this was my favorite sauce! a great, great sweet bbq sauce. so good.
cilantro-lime sour cream w/fried jalapenos: pretty yummy.
tapatio ranch: great with everything as well.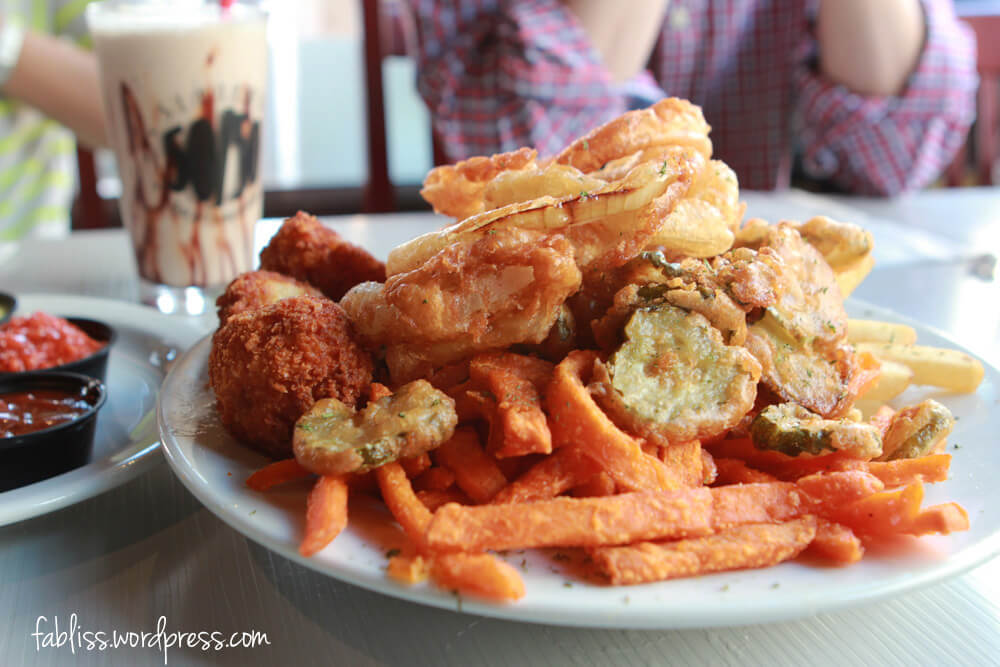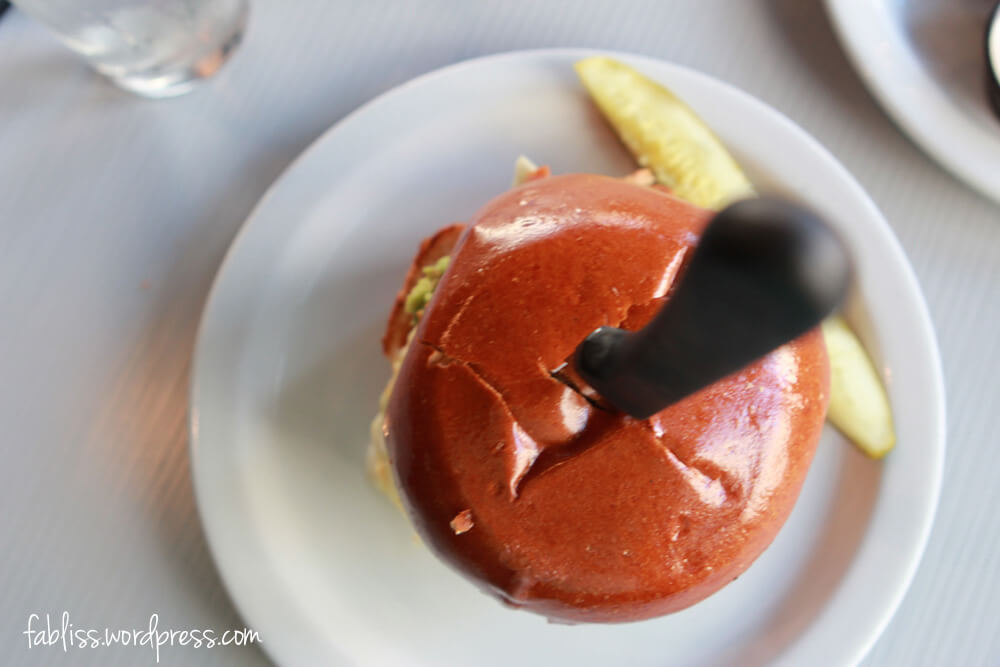 the fire 50/50. it was very good. spicy, juicy, great bun. a very good burger. the flamin' burger was just ok. i definitely liked the fire 50/50 better. it was more flavorful and a lot hotter. did i mention that these burgers are huge?!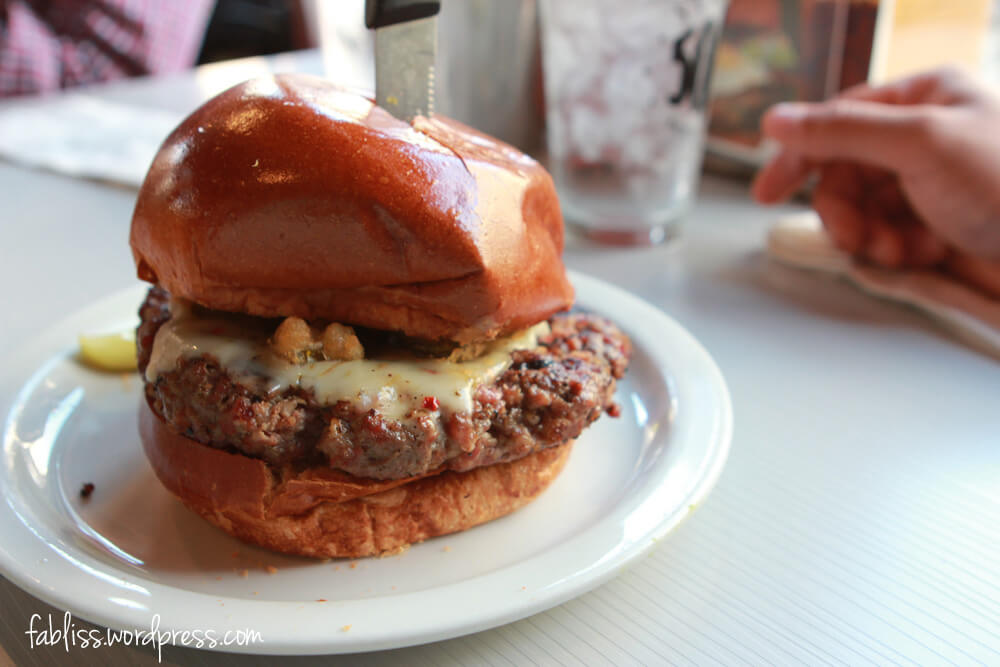 the peanut butter & jellousy. i was skeptical about this one. but it actually went well together. flavors were great and texture didnt weird me out. its like the maple bacon donut…you are weirded out at first but then you realize the ingredient compliment each other. this is that case. however, would i get it for myself? probably not. it was nice to have my own fire 50/50 and take a bite of the peanut butter & jellousy burger.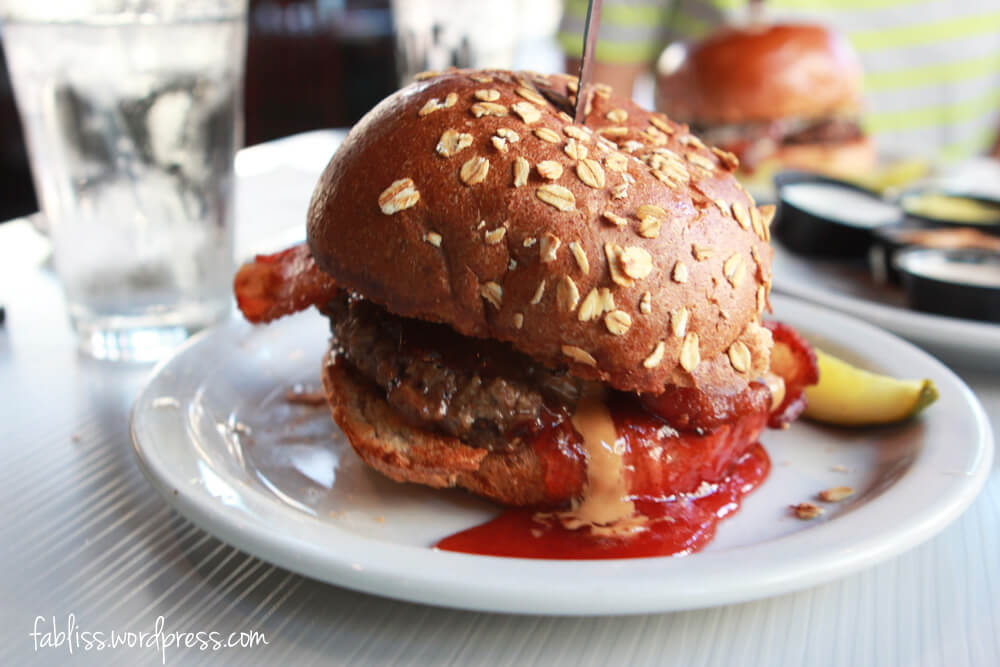 parking: metered street or parking structures available in old town pasadena.
atmosphere: this place gets packed for dinner. good thing we came slightly earlier than the normal dinner crowd.
service: pretty efficient. food came out quickly. water service was good too (i needed this since i was eating habaneros)
overall: so this is more of a bj's / counter feel. this is not your average gourmet burger joint. but i enjoy that and i would come here again. i definitely dont see myself getting the 6-apps again because that was a little much but i was a huge fan of the bbq sauce. maybe next time get it on my burger? yes!
a few tips:
all burgers are weighed after they are cooked.
they give you the option of making your own burger. (like the counter)
Slaters 50/50
61 N Raymond Ave
Pasadena, CA 91103
Neighborhood: Pasadena