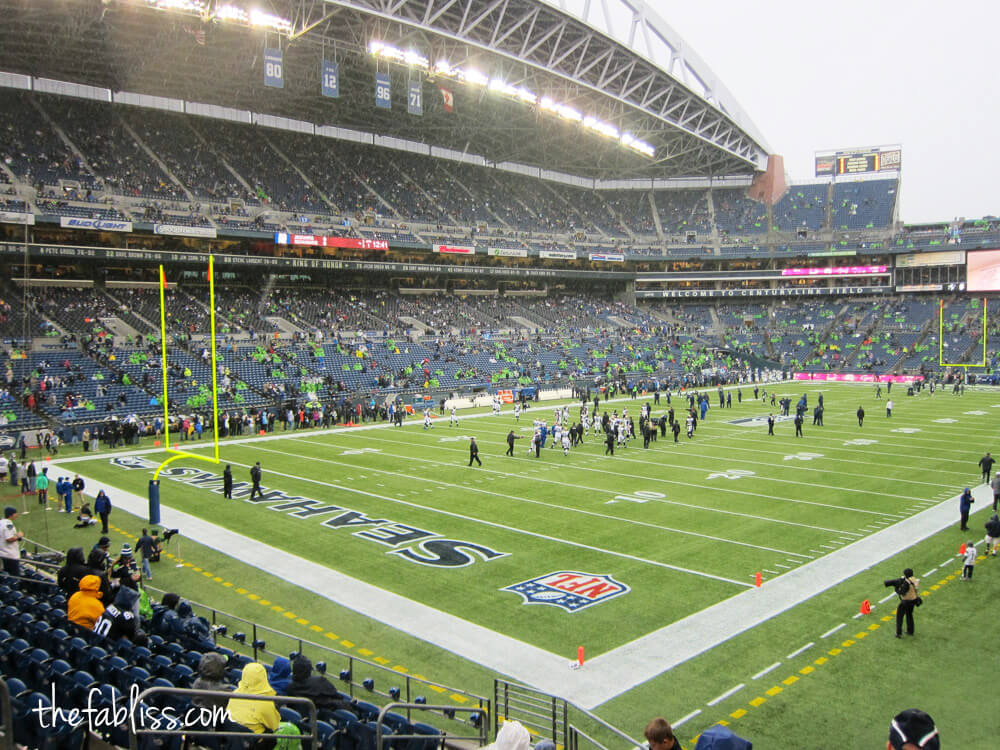 ah, centurylink field… the whole reason the four of us were in seattle. the stadium… was amazing and everything we had hoped for. yes, it was loud. yes, seahawks fans are pretty awesome… makes you want to be a…marshawn lynch fan?
not going to lie, the neon green grew on me the more and more i saw fans with jerseys. i almost bought a beastmode jersey myself. i'm crazy. i have too many favorite teams. hence i had to be neutral and wear an NFL shirt.
(note that all these pictures are taken with my iphone since there were limitations on what you could bring into the stadium…)
i will say…spending sunday watching football with your friends is amazing. going to a football game with friends…even better.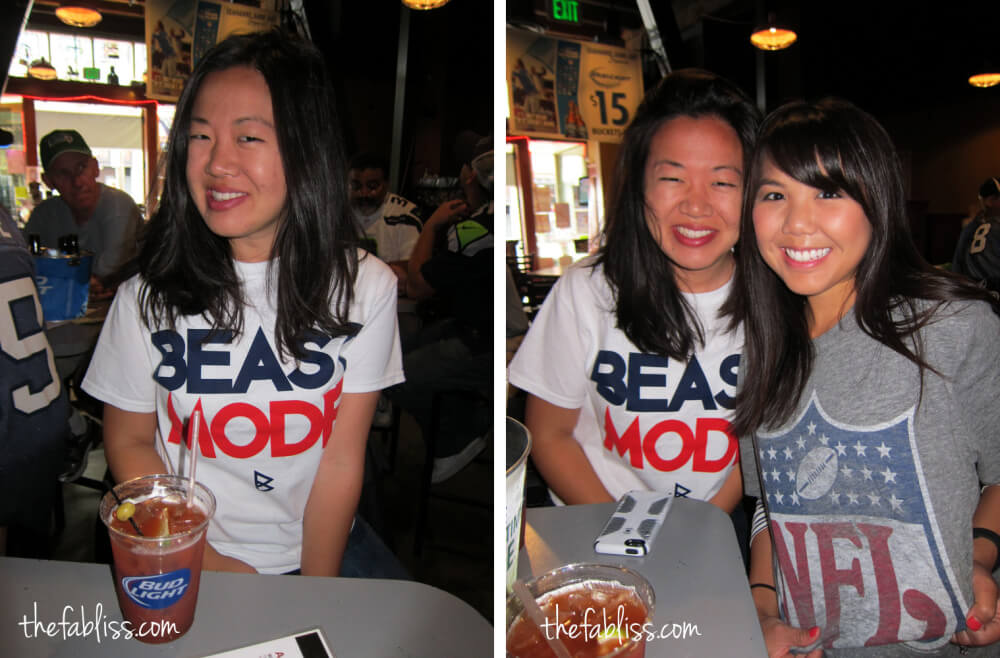 the seahawks vs. jags game started at 1pm. that meant that we had to search for a place to watch football. first stop: fuel. the negative thing about this place is that good seats required a minimum of 6 or more. even if you were a party of 4… you couldn't sit there and let a party of 2 sit with you. so even when we came early, there weren't too many options for us since we were rolling only 4 deep. we decided to leave since the seats that were available to us…sucked.
Fuel Sports Eats & Beats
164 Washington St
(between S Occidental Ave & S 2nd Avenue Extended)
Seattle, WA 98104
Neighborhood: Pioneer Square
onto the next place: 88 keys dueling piano & sports bar! as we were walking toward the stadium, someone on a microphone told us to come in…and a good choice it was! get ready though…for a sea of seahawks.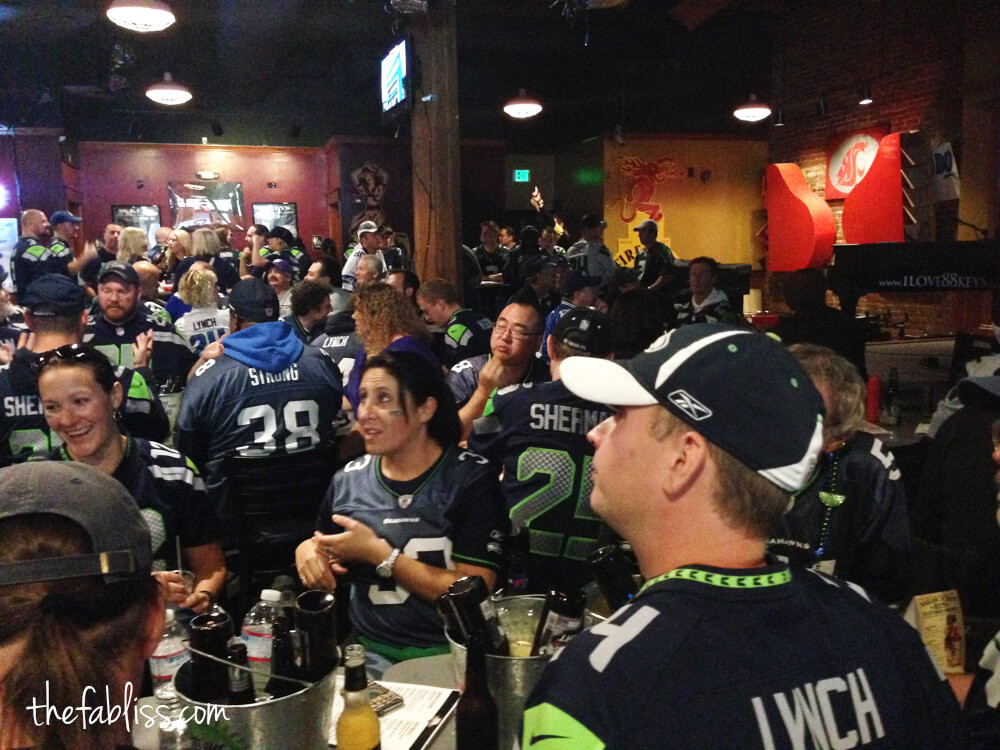 loved it here. big open space with lots of tables and lots of tvs mounted high so that you can see it from most of the seats. we chose our seats closest to the teams we were rooting for (in life and in fantasy). obviously lions game (for kyle) and the chargers game (for bryan).
food & drinks were a rather good deal. i think a bucket of beers were around $15. breakfast burritos were good and cheap. we also ordered bloody marys and nachos. all good sports bar food.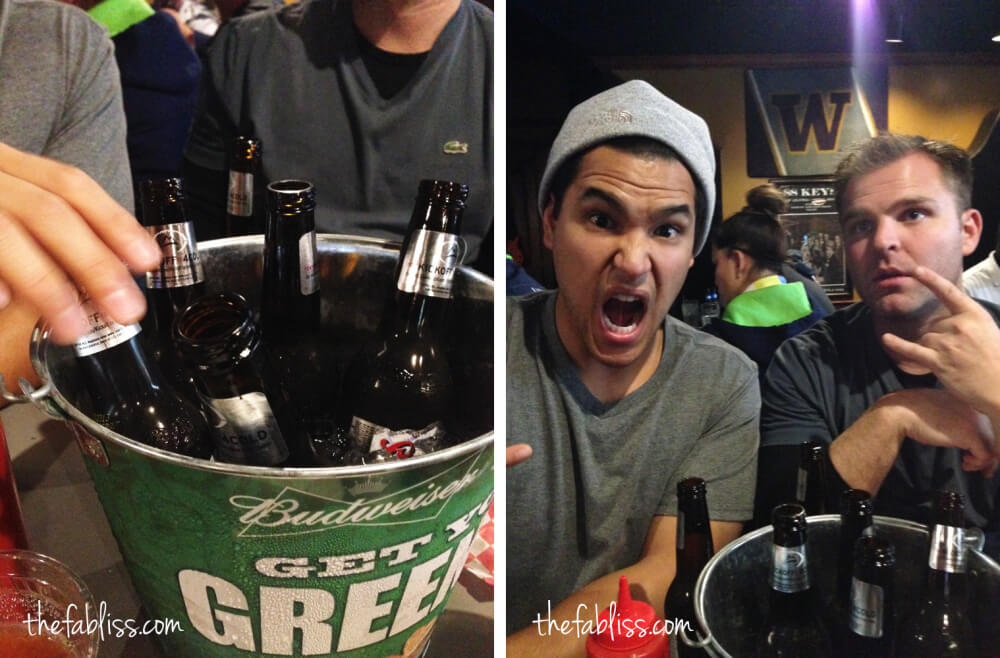 if you do go to a seahawks game, i would say this is one of the better places to watch football closer to the stadium.
88 Keys Dueling Piano & Sports Bar
315 2nd Ave S
(between Main St & Jackson St)
Seattle, WA 98104
Neighborhood: Pioneer Square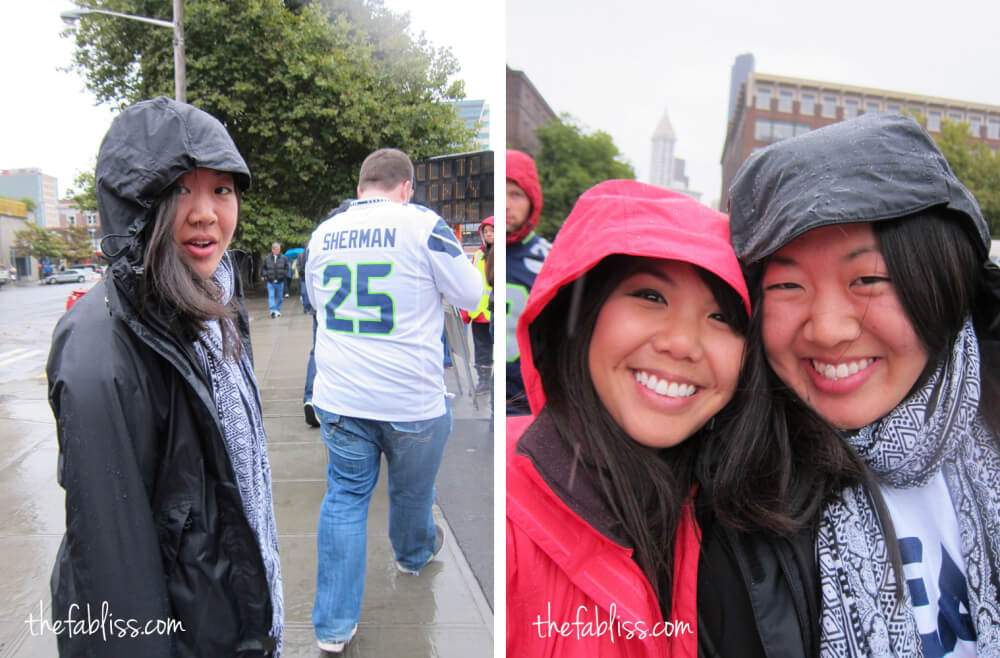 off to the game! it started to pour… stella and i left for the stadium before the guys since the lions game had not finished yet. we headed out early because from past experience (candlestick – niners game)…it took forever to get passed the gate (it took 30 minutes to jus get tickets scanned and bags searched). we just didnt want to miss the beginning of the game.
lines are intimidating but super efficient. we got in within 5 minutes. (1 point centurylink. 0 points candlestick)
we had an amazing time in seattle. yes, the game was a blowout (seahawks vs. jaguars)…but it was still fun (lots of screaming and chanting). thanks seattle, for the awesome stadium experience. we loved you. oh, and yes, i will remember not to wear red to your game. i dont know what i was thinking.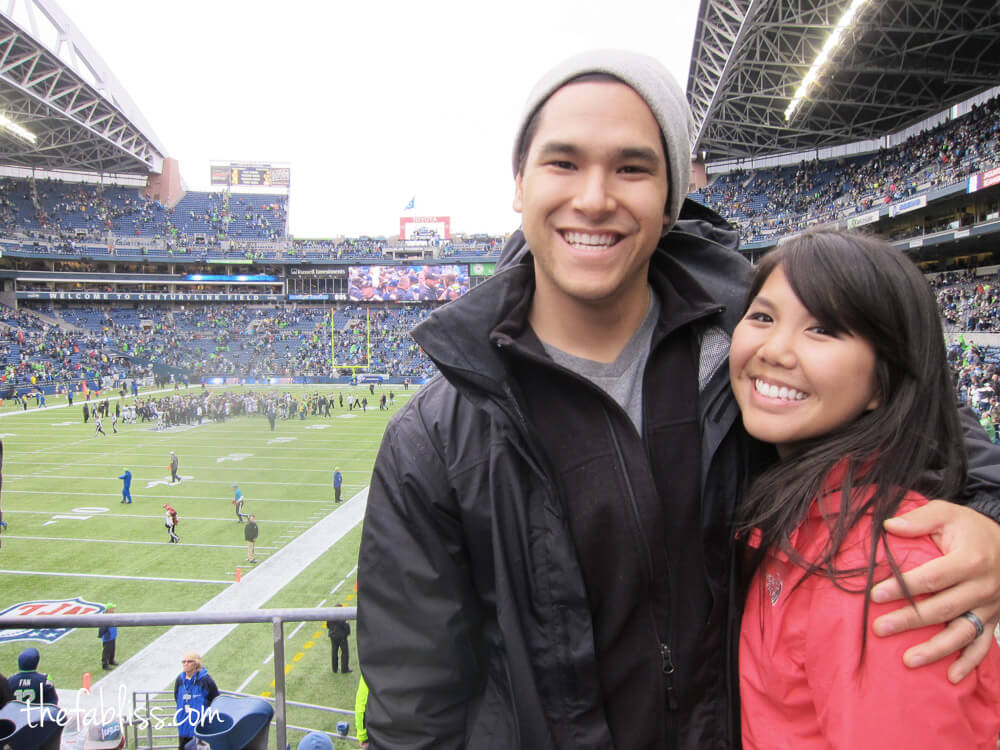 can't wait to plan next year's trip!