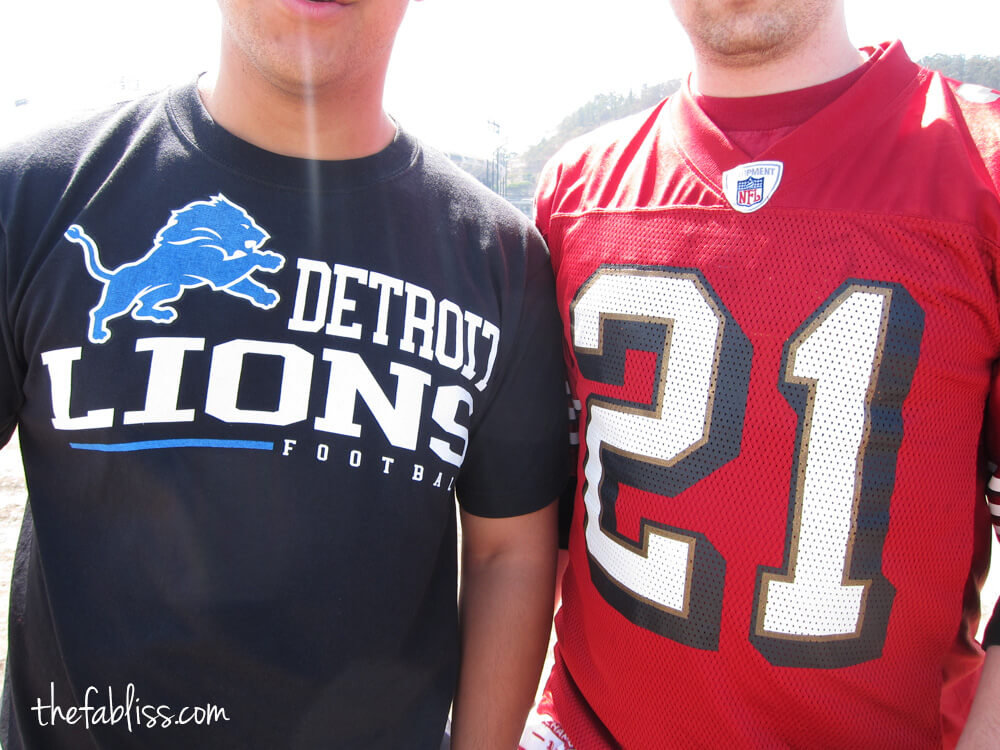 this was it. the weekend we have all been anticipating (for months now). the lions v. niners game! if you followed the game, you know that the lions lost 19 to 27. despite this loss (yes, we rooted for the lions and are still in mourning), we had an awesome time with our friends (who are niners fans. boo) and made a few new friends too! this was our first tailgate…and let me tell you, it was the best/fanciest one ever. we had a four course meal (enough said):
atomic buffalo turds (if you dont know what that is, check this out)
carne asada tacos
brats
buffalo wings
each course was filled in between with chips, salsa, guac, veggie/dip, more chips and beer (home brewed). special thanks to mahls and mark for putting this together! #epic did we also tell you that we play in two different fantasy leagues? so there is even more competition between all of us than shown in these fine pictures. (we took a lot of pictures. it took a lot of self-restraint not to put all of them up on this post)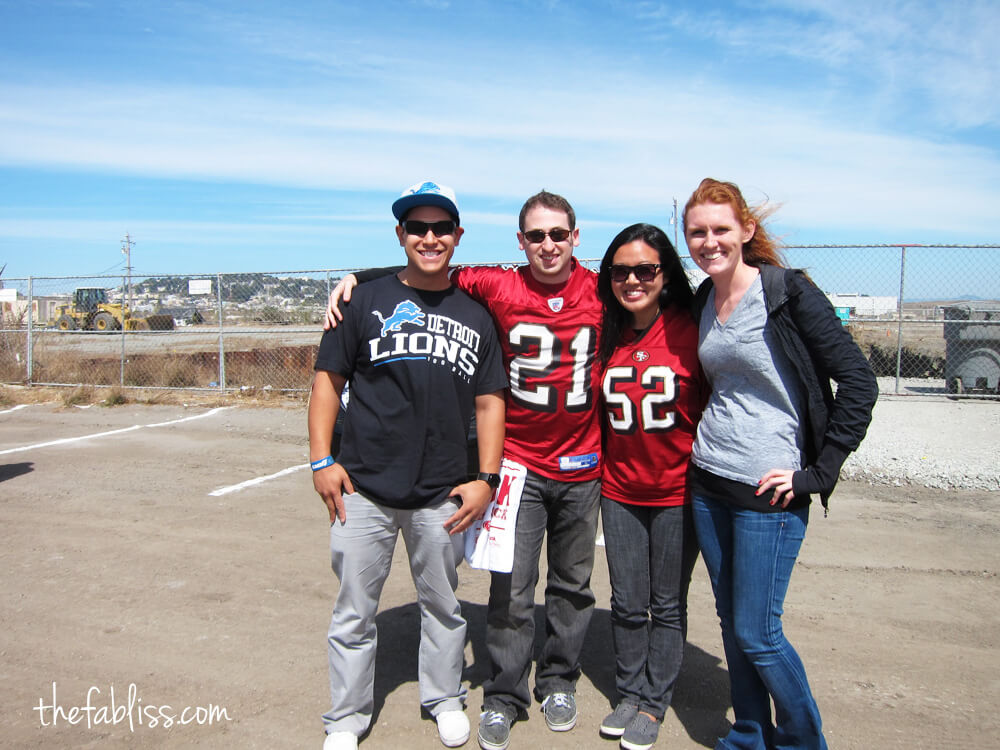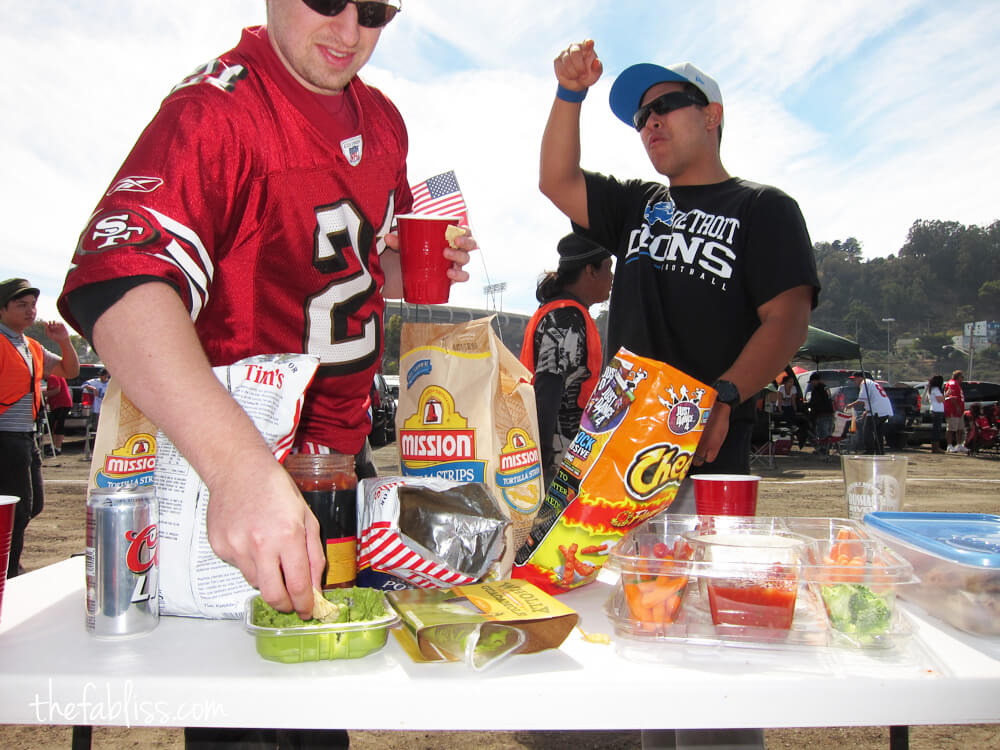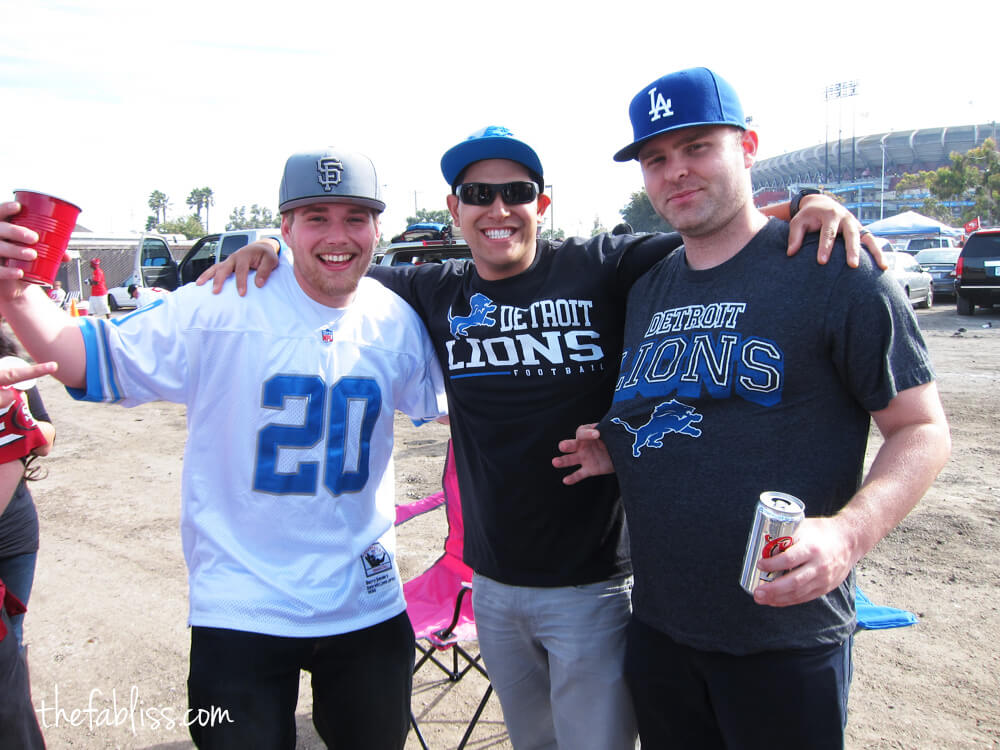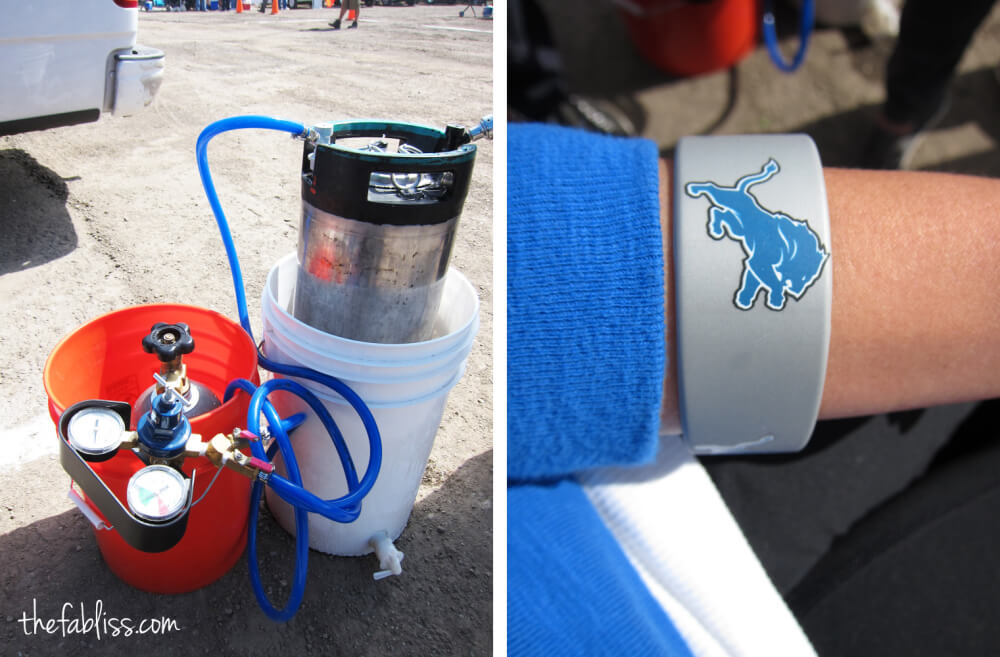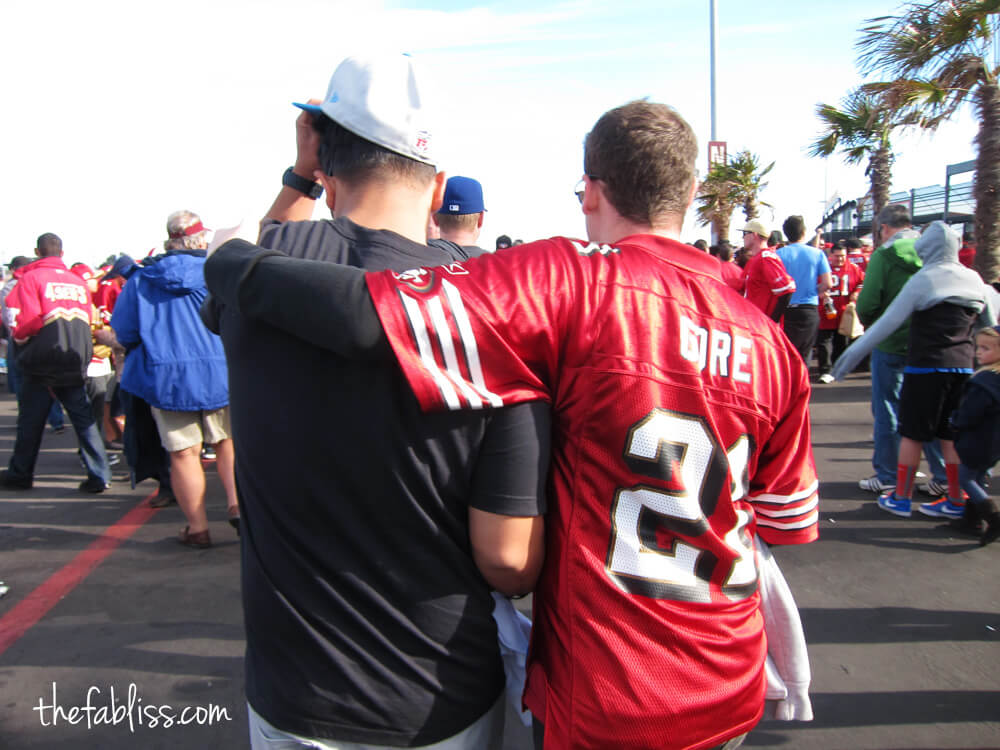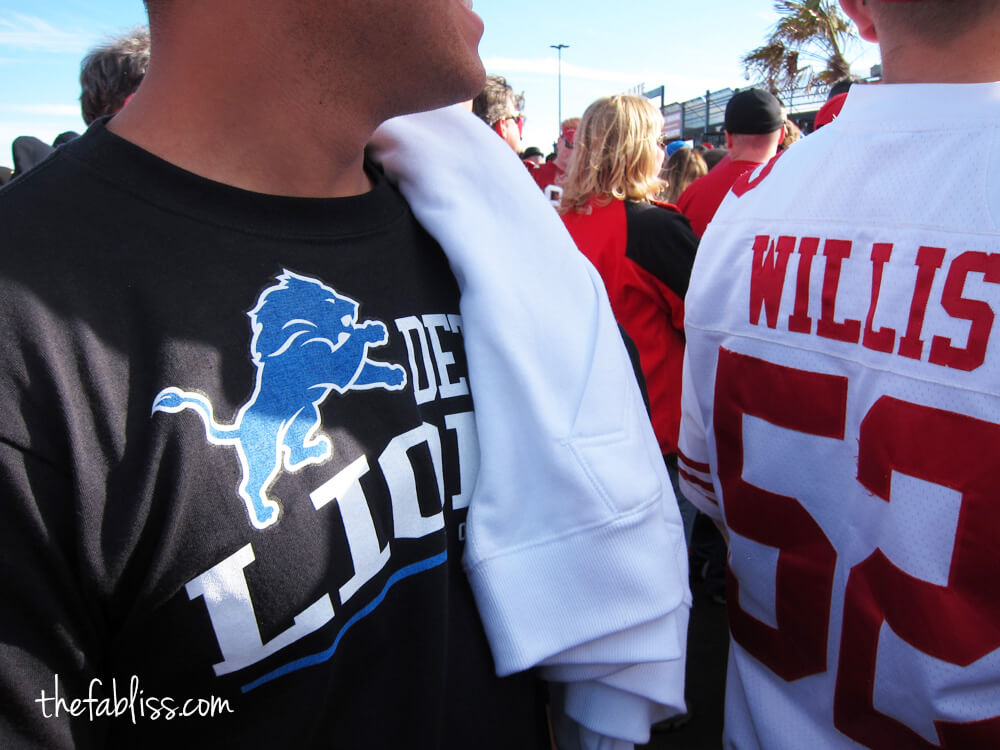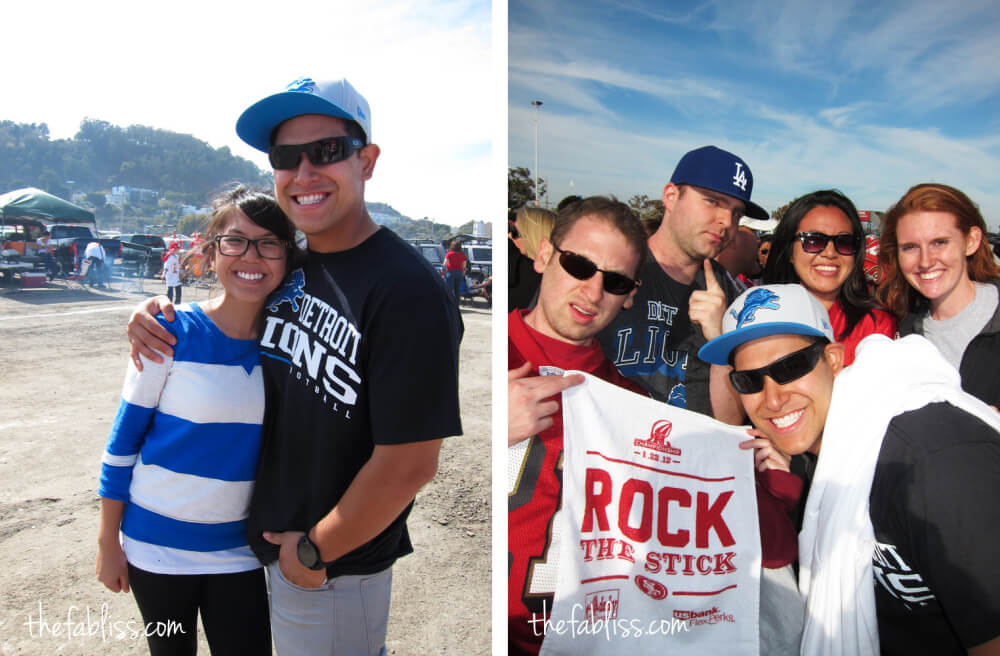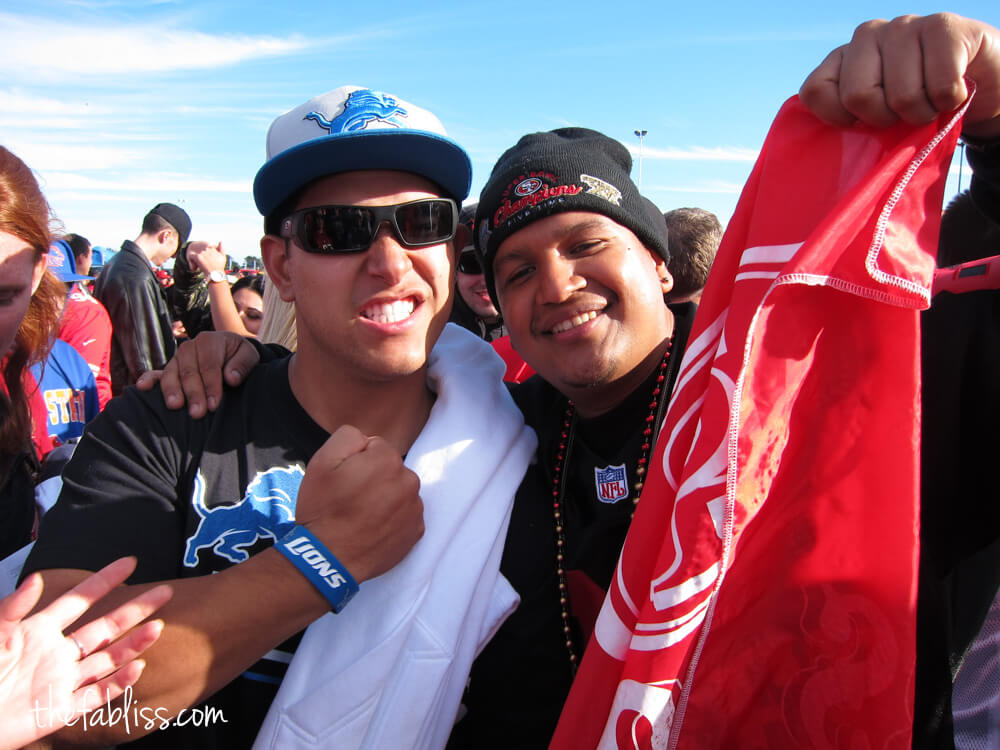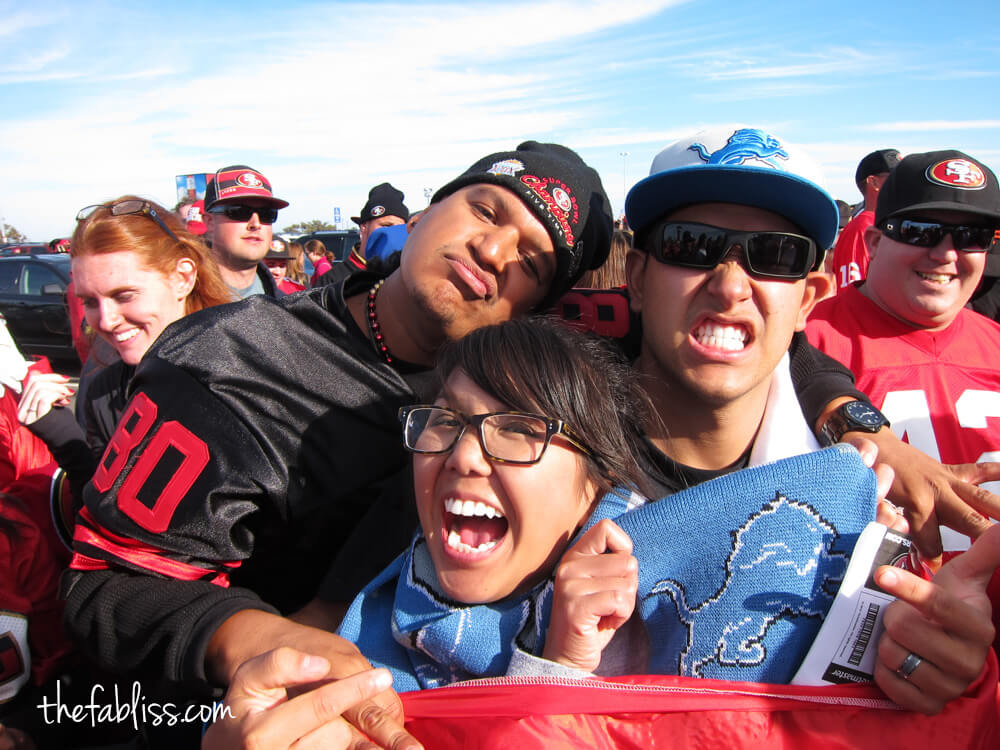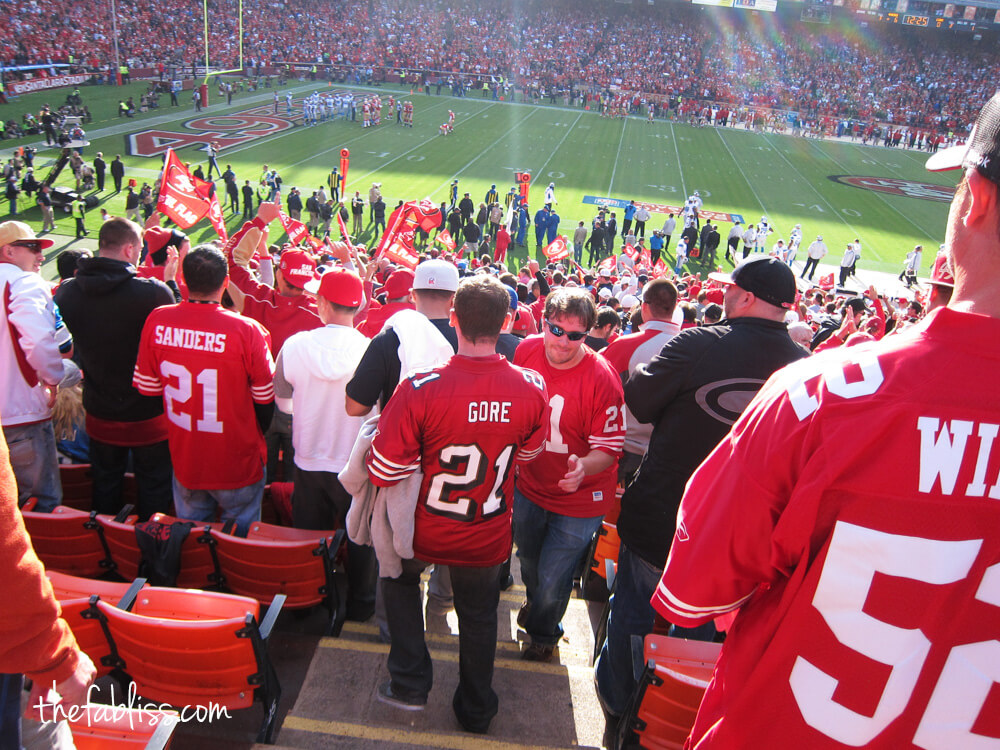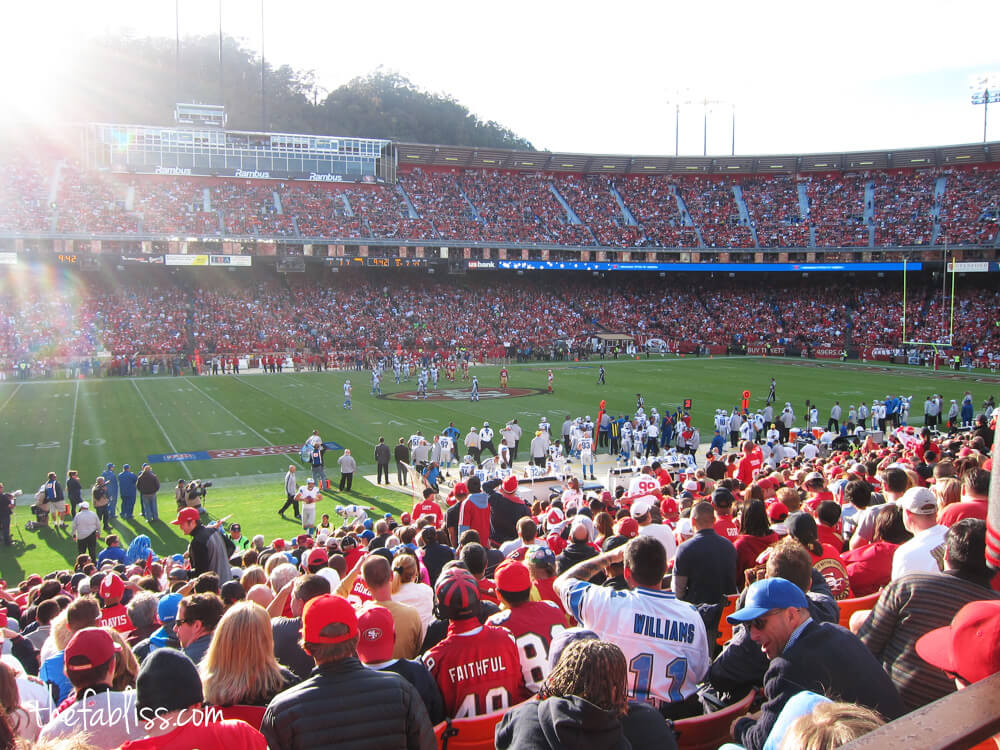 side note: it is difficult trying to find detroit gear in los angeles. (VERY difficult). after calling 8 lids, kyle finally found a lions hat. we went crazy when a store actually had detroit items…hence the scarf, bracelets, and t-shirts.