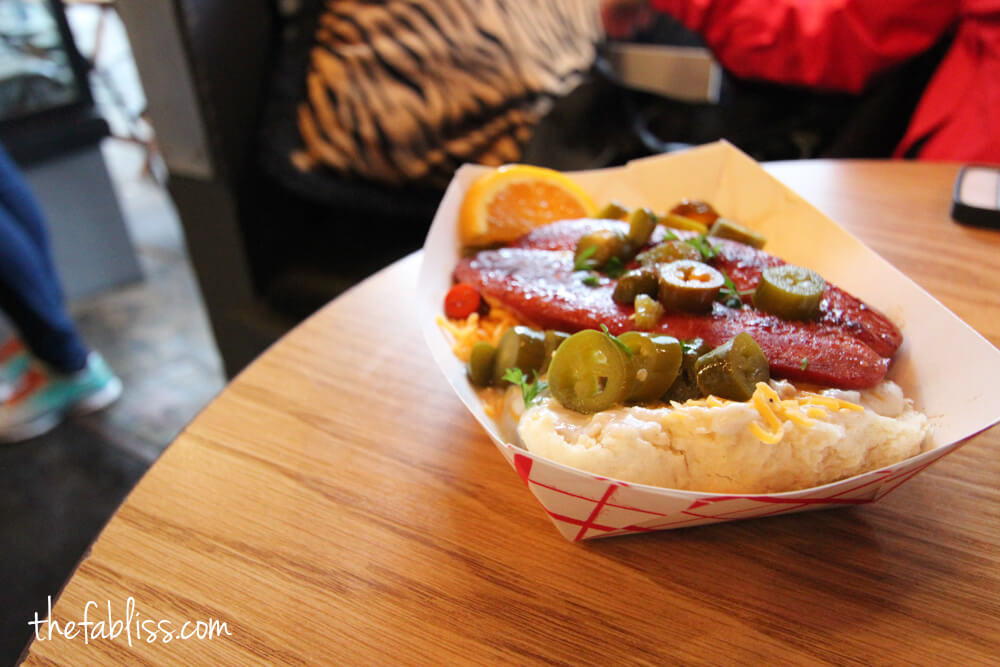 we were excited to try out biscuit bitch and actually tried to come here twice! since it was closed the first time we tried, we had to trek through the rain to come here the second time. dedication.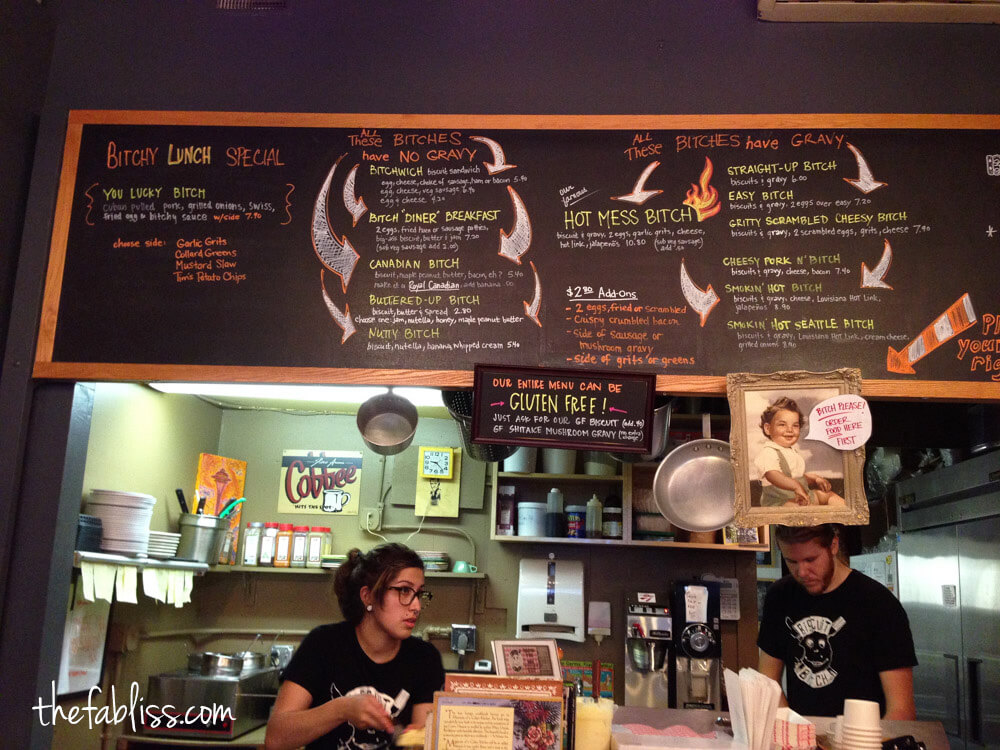 here is the gigantic menu. yep. be ready to feel overwhelmed. we ordered the smokin' hot bitch. biscuits, gravy, cheese, louisiana hot link, and jalapenos…all for $8.90!
we got the medium cup of the seattle fog at the recommendation of our cashier. best decision ever. earl grey with a splash of vanilla, soy milk and a slice of orange. amazing!
ambience: eclectic. there is a lot goin' on in here. limited seating.
service: cashier was uber friendly. we owe it to him for the great seattle fog tea recommendation!
overall: the biscuit was actually a little bit of a let down. we thought the biscuit itself was going to blow us away. it was just okay. the gravy was on the bland side. the link was great. so if you asked me if it was worth the long walk in the rain and the long wait? no, not really. however, the seattle fog was amazing! when i come here next time, that is what i will be ordering.
Biscuit Bitch (inside of Caffe Lieto)
1909 1st Ave
Seattle, WA 98101
Neighborhood: Downtown