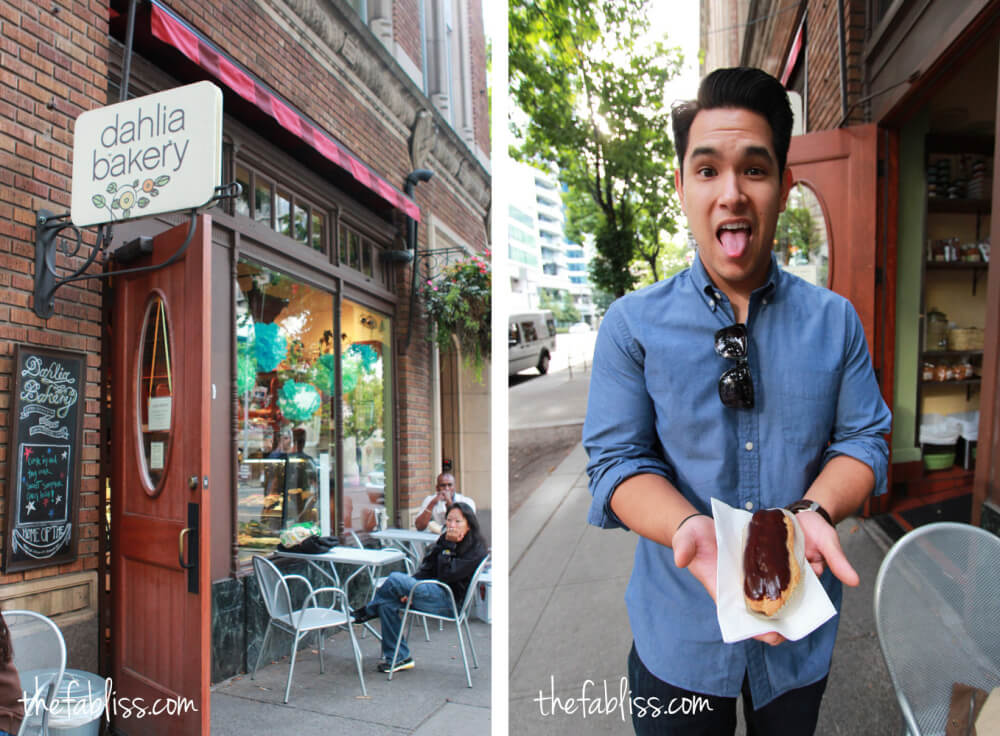 the dessert lover in me had to look up a popular dessert spot in downtown seattle. top on the list was dahlia bakery.
after spending a few days in the city and talking to locals about our "downtown seattle to do list" (new friends, happy hour patrons, bartenders, uber drivers, lyft drivers, waiters/waitresses, baristas,etc), we found out that dahlia bakery is one of 12 tom douglas establishments. who is tom douglas? um, just
the
chef of seattle! 12 popular/successful restaurants in one city. one chef/owner? stud.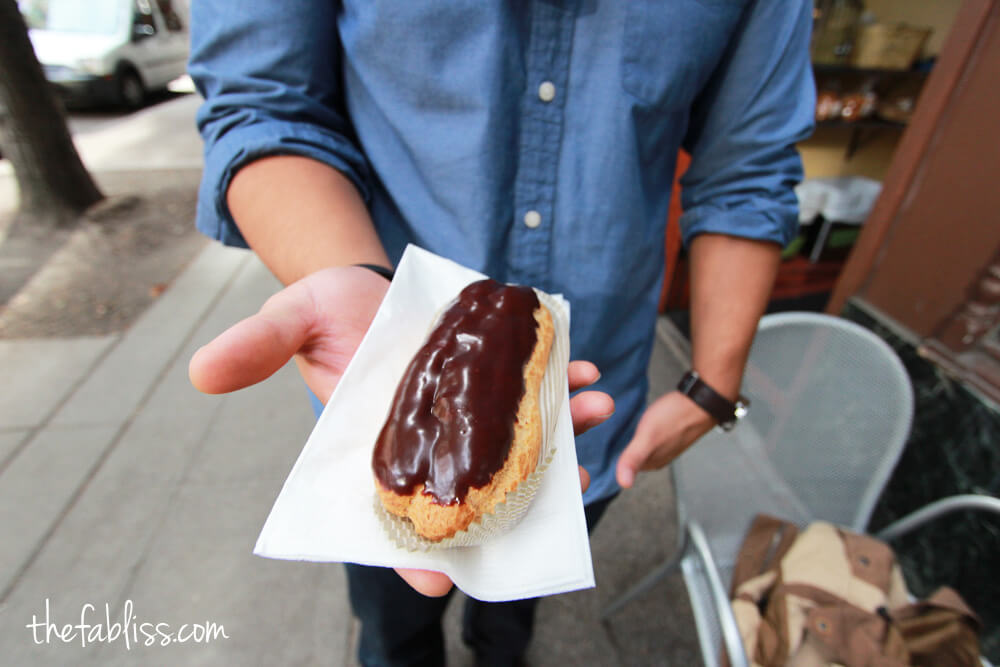 dahlia bakery. we ended coming here 3 times in 5 days to get three things:
coconut cream pie – we first had a slice at serious pie (tom douglas' pizza joint around the corner) and then became hooked! the special thing about getting the pie at the bakery is that it is available in a bite size!
fresh small donuts – first had these at lola… became hooked. do you see a trend?
chocolate eclair – kyle thought this was the best eclair he's had. i know. i cant even tell you if that is true because i am not a fan of chocolate!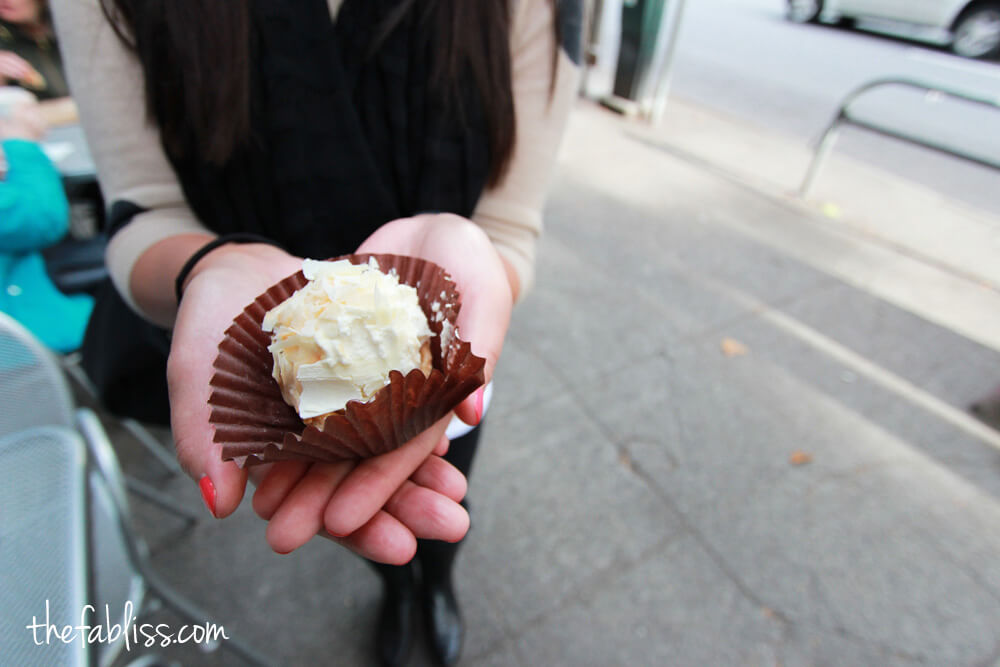 i would put the coconut cream pie and donuts on my top 10 desserts. no hesitation. i would note that the coconut cream pie is pretty coconutty. lots of shavings. i have heard the comment that it needs more coconut cream, less whipped cream and less shavings… i get it… but it's still pretty awesome.
side note: kyle got the hazelnut tart. he thought it was ok. pretty rich. don't eat one by yourself… you will feel sick. sharing is definitely caring on this one.
the donuts come with a vanilla bean dip and the homemade jam of the day! i've had both the strawberry and peach jams and they are freaking wonderful. although not really a traditional donut (they are pretty much square donut holes… but not cakey), i would consider this my favorite donut. can i even do that?! nothing beats fresh, hot donuts that melt in your mouth. dusted with sugar, these babies are on the messy side… but in the wise words of carl's jr… if it doesn't get all over the place, it doesn't belong in your face.
tom douglas, you did us a solid with your bakery. that is probably why in our time here, we knocked out 4 out of 12 of your establishments. we were impressed.
Dahlia Bakery
2001 4th Ave
Seattle, WA 98121