this is known as the asian chipotle (i didn't coin this term…i wish i did).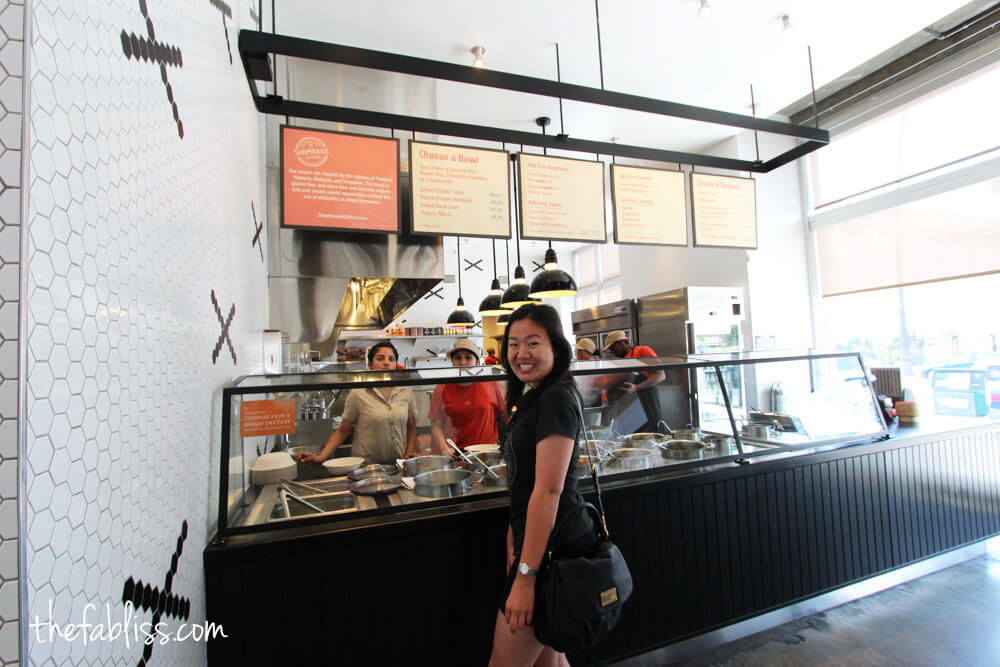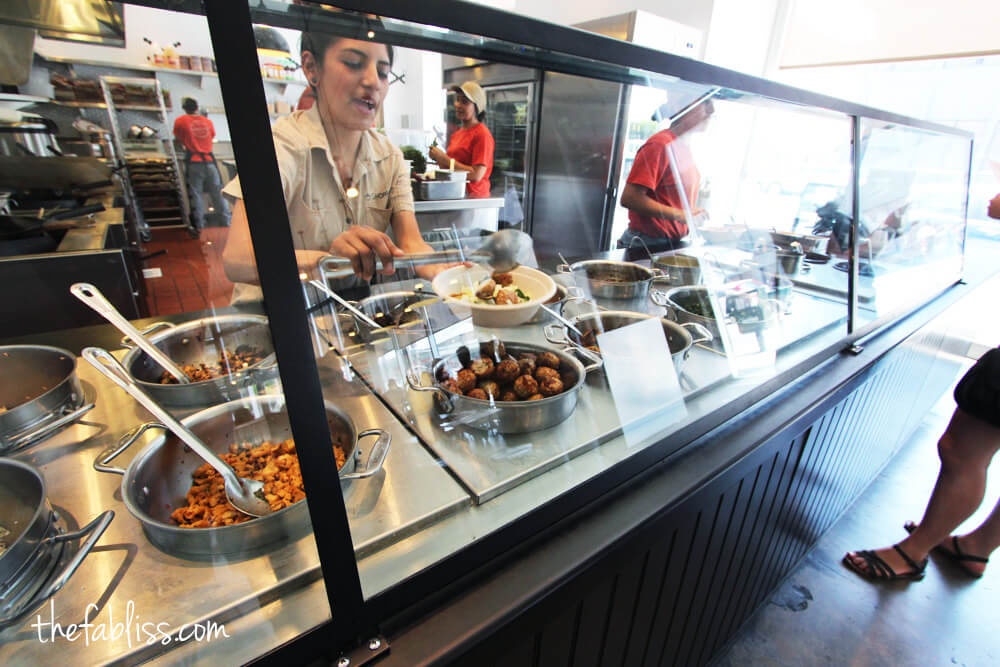 you walk in:
pick your protein. your choices are chicken, steak, pork meatballs, or tofu. we went with the meatballs because they look moist!
choose your base. noodles, rice (white or brown), or lettuce. i chose noodles but requested some lettuce on top. stella chose rice. the lady helping us even suggested noodles and rice. look, i'm all about cross contamination but that seemed a little too sacrilegious… even for me.
choose your sauce (choice of two curries and a tamarind vinaigrette). normally i would do red curry but since stella already ordered the red, i went with the green curry so that we could sample everything. the red curry is considered "spicy" and the green curry was considered "medium spicy". since this is more of a southeast asian fusion establishment, we assumed spicy would be toned down for the masses. major underestimation by us. the red curry was pretty darn hot. not stupid hot but definitely a lot hotter than one would expect. the green curry was great and had a good kick to it.
choose your toppings (veggie and garnishes). i would've liked to try the broccoli but it wasn't available. green beans and corn it is! also, the green papaya slaw was a good addition to my bowl.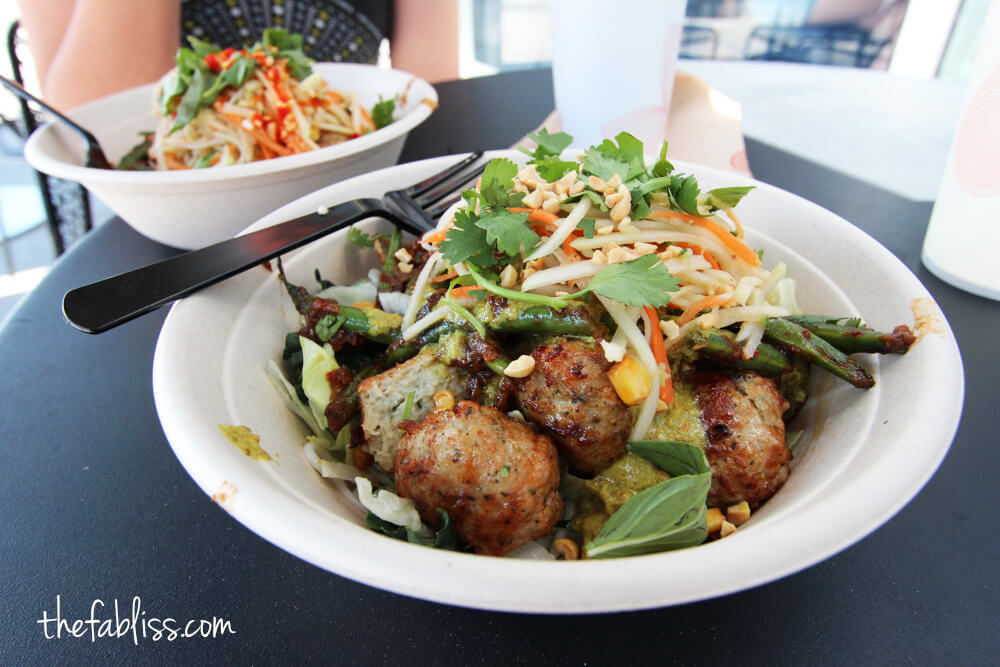 my bowl: noodles, meatballs, green curry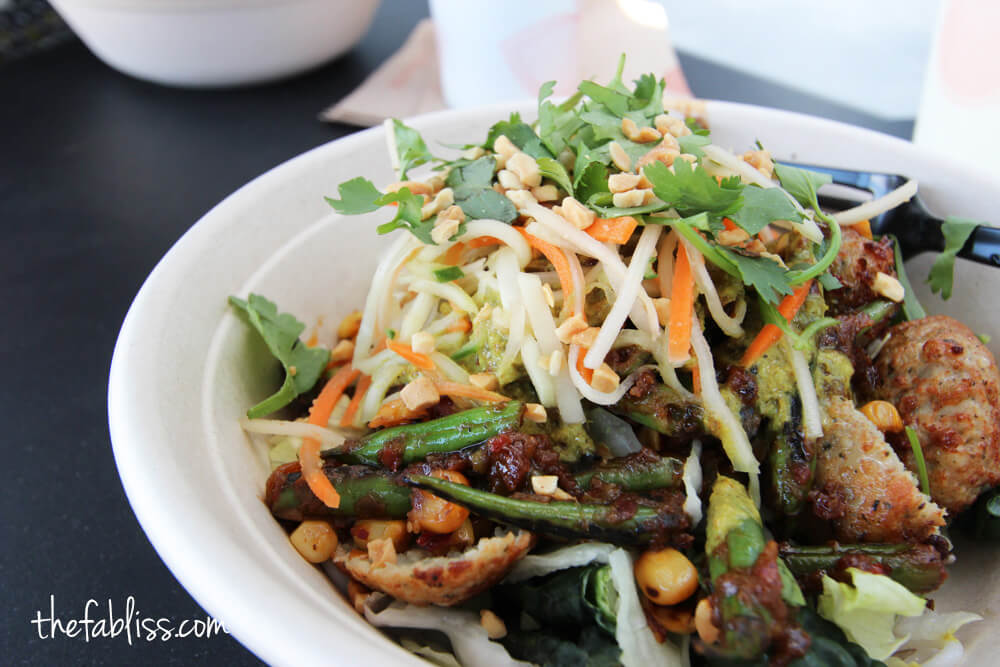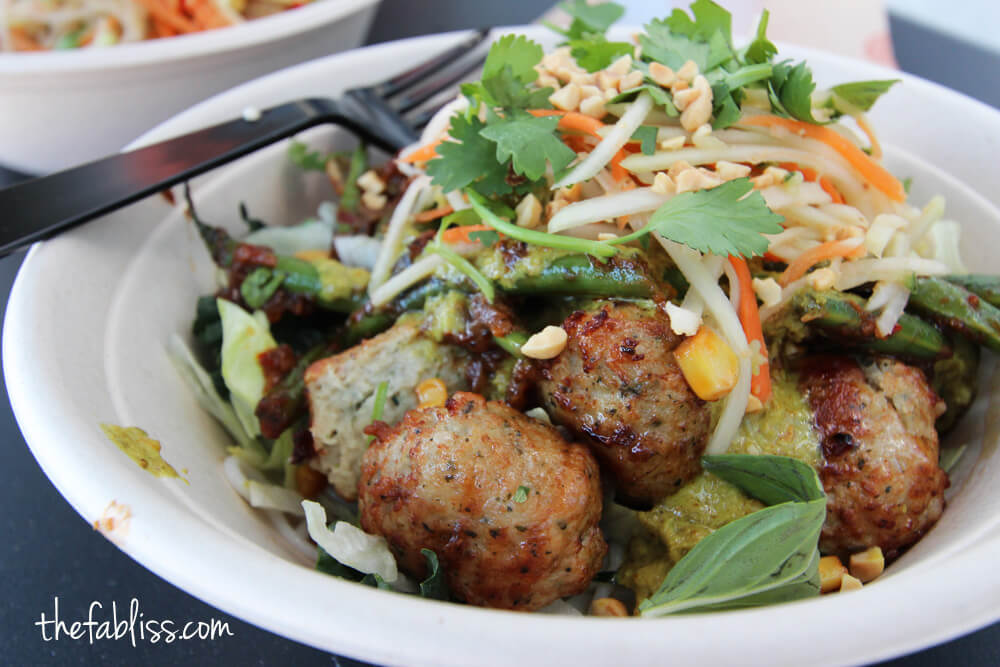 stella's bowl: rice, meatballs, red curry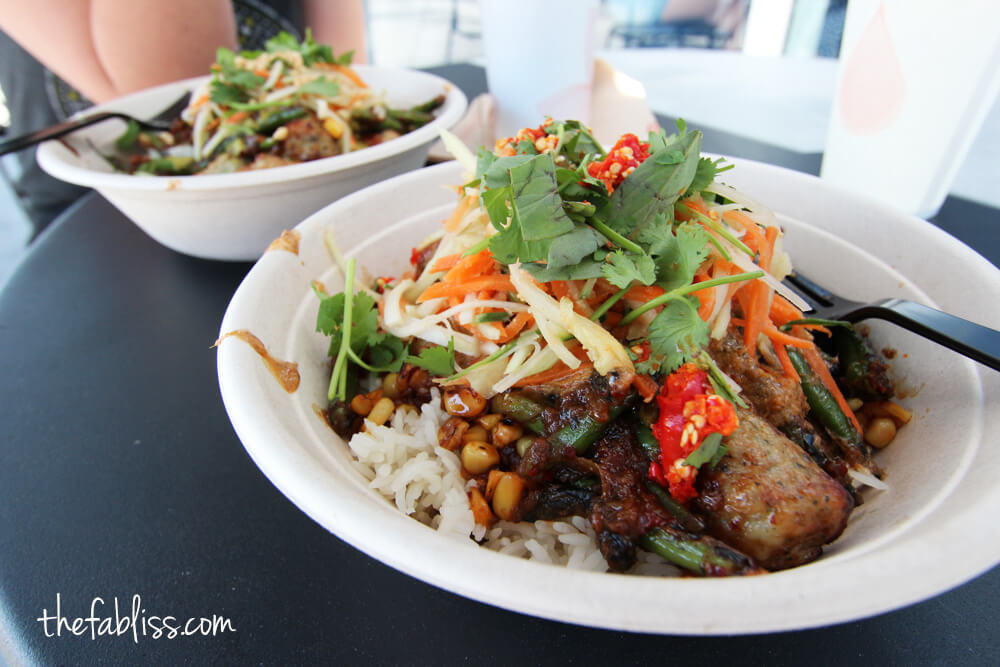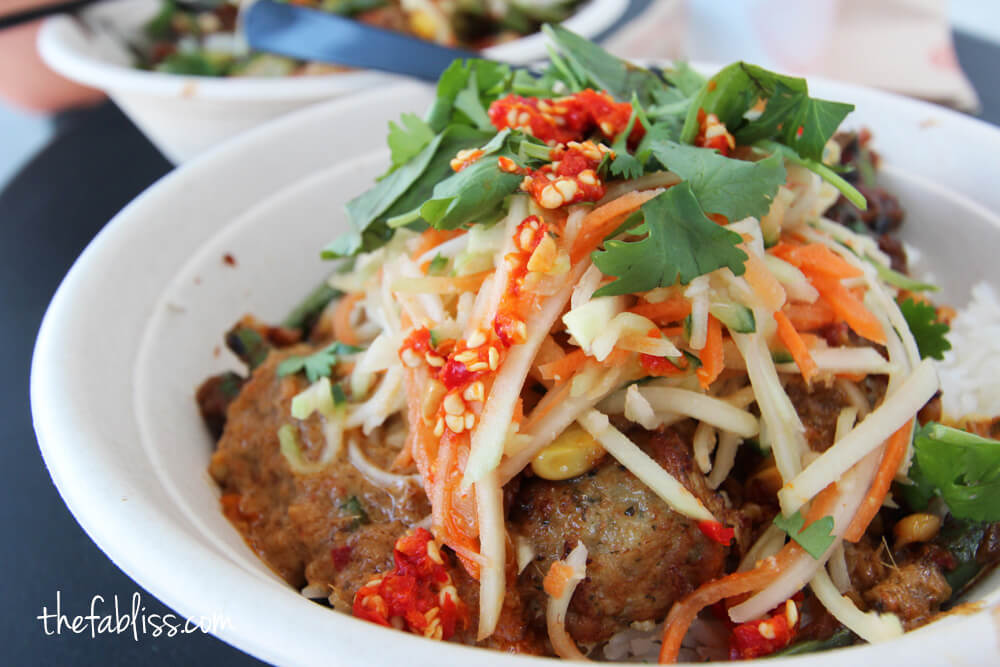 service: service was enthusiastic and eager to recommend good combinations. like chipotle, you walk up and pick what combination you want. i will note that it was definitely a turn off when a worker told me they don't allow photos. this is not a fancy place. why can't i take photos? there are so many photos of this place on the internet…
ambience: very simplistic, clean, minimalist decor. we dug the wall of sriracha. nice casual spot with a few outdoor tables (for those really nice sunny days in la).
parking: metered parking. a pain, i know.
overall: we were pleased with both our bowls. simple concept but great execution. bowls are very, very tasty and at a reasonable price. winners would definitely be the meatballs and the curry sauces. this is a great addition to the hollywood restaurant scene.
Shophouse Southeast Asian Kitchen
6333 W Sunset Blvd
Los Angeles, CA 90028