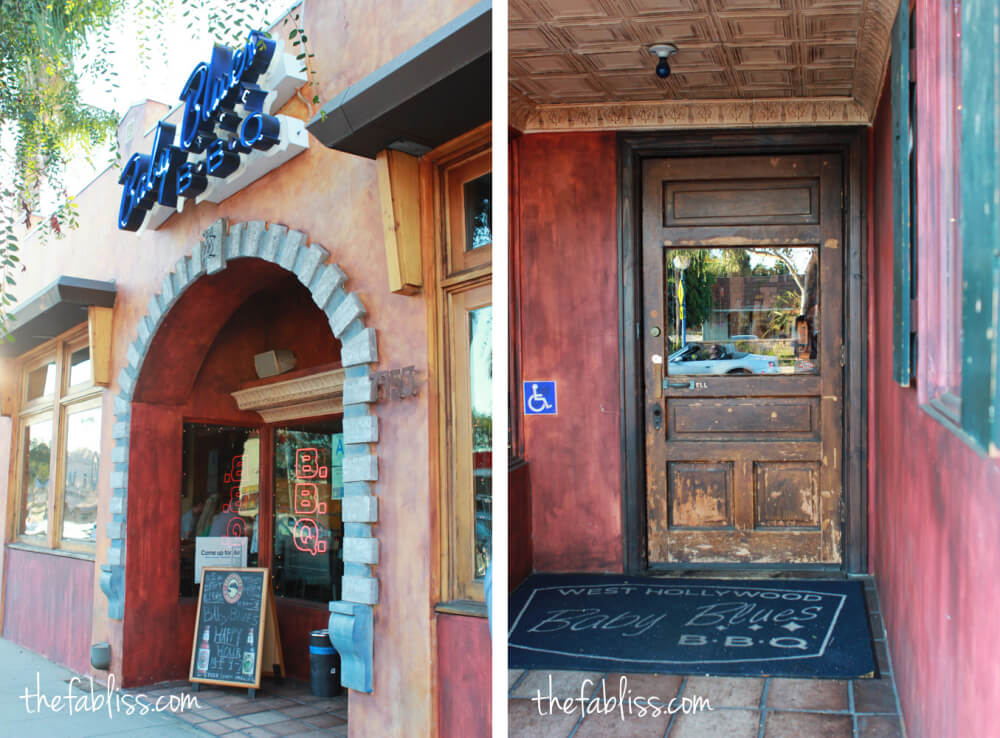 this is a series i wanted to call "hey, you have some bbq sauce on your face" however, i decided it was mean to post pictures of our friends as they chowed down on this bbq.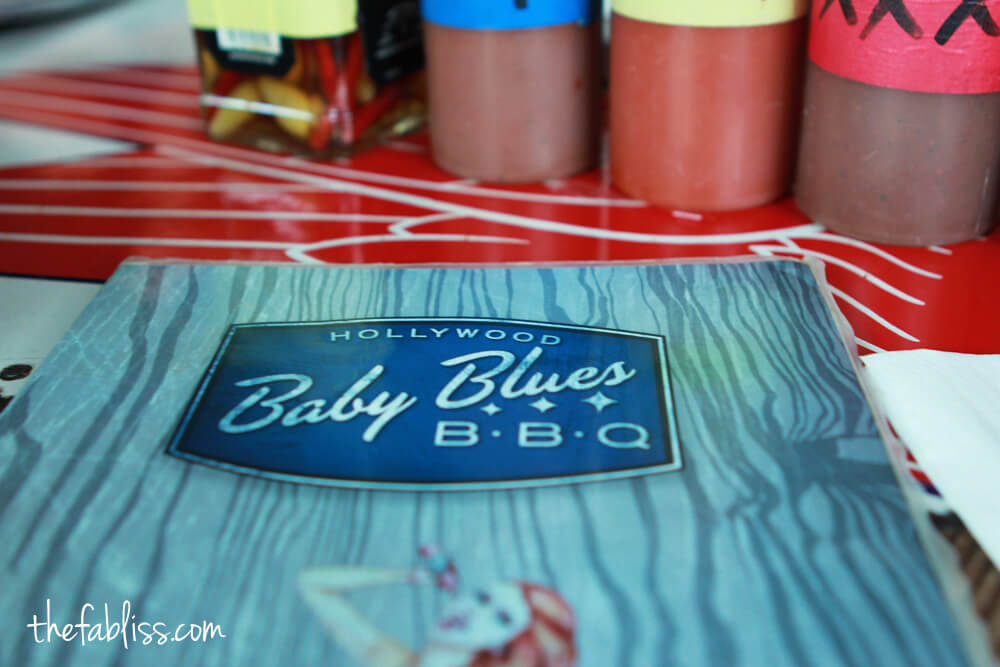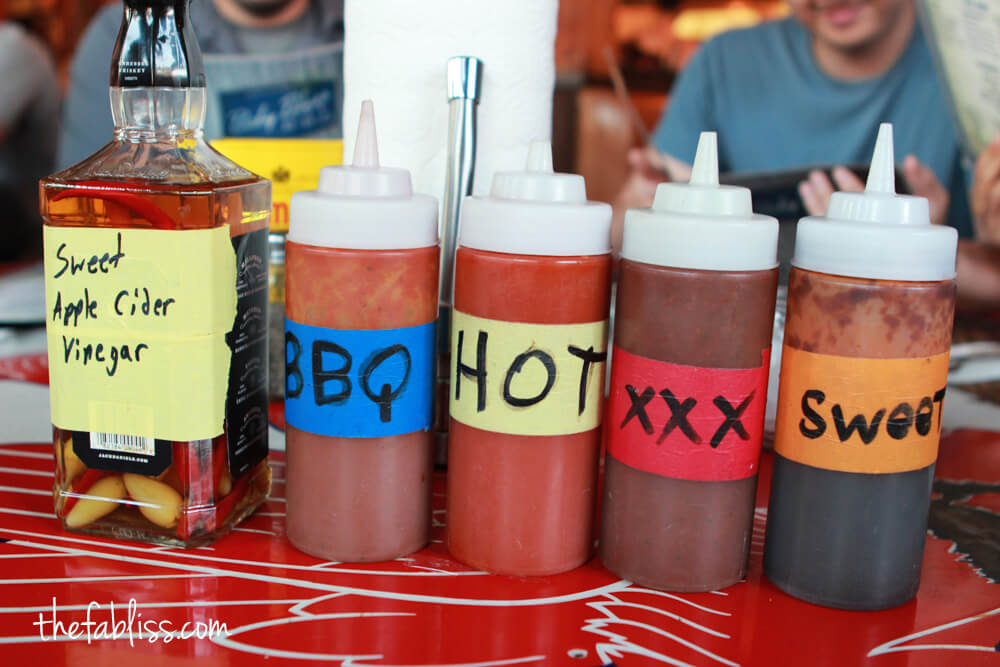 so we have been on this best bbq in los angeles hunt for the past few months. a month ago we went to gus' in pasadena and to our disappointment, it was subpar. nothing was hot, the bbq sauce wasnt my favorite, the cornbread wasnt great and the ice cream had freezer burn. but that is a whole other story. we then decided to try baby blues bbq in hollywood since we have heard so much about it! we were reading all these reviews about the place prior to meeting up with friends so we were expecting long lines. to our surprise, we didn't have to wait at all…and on a friday night! score!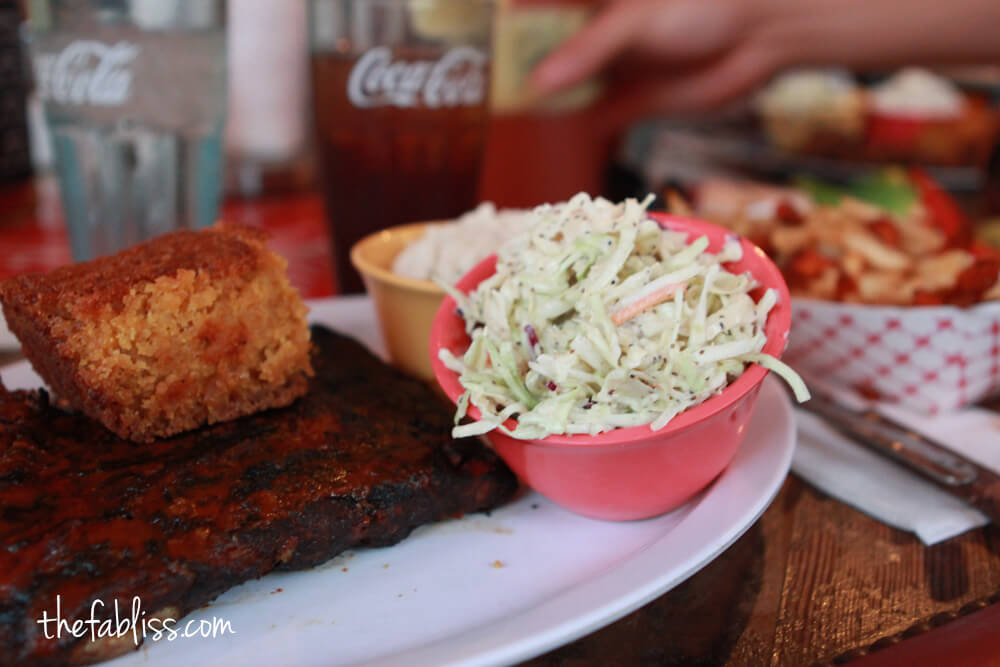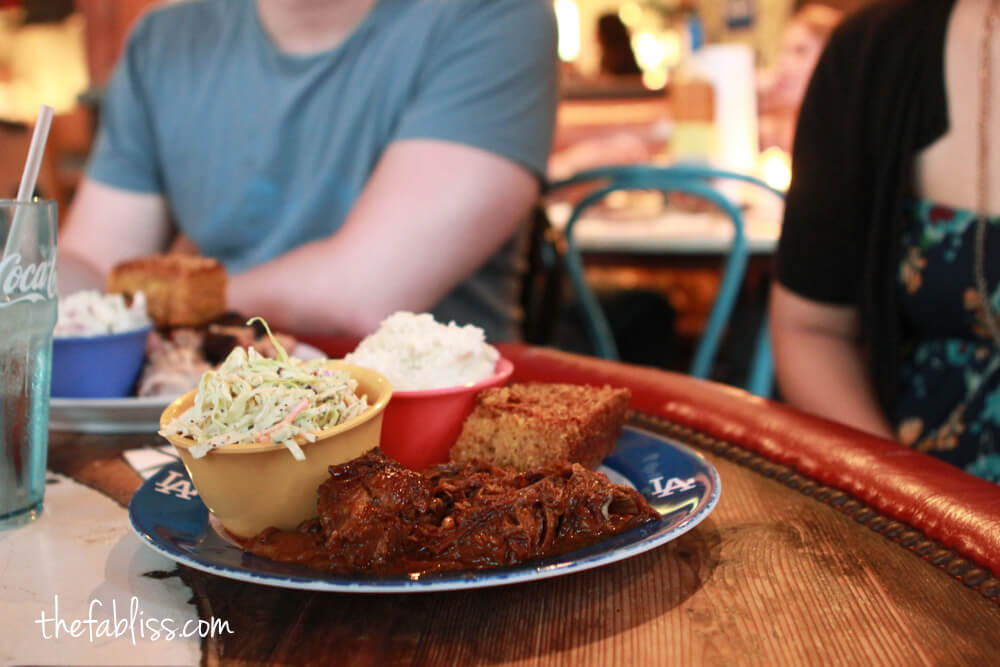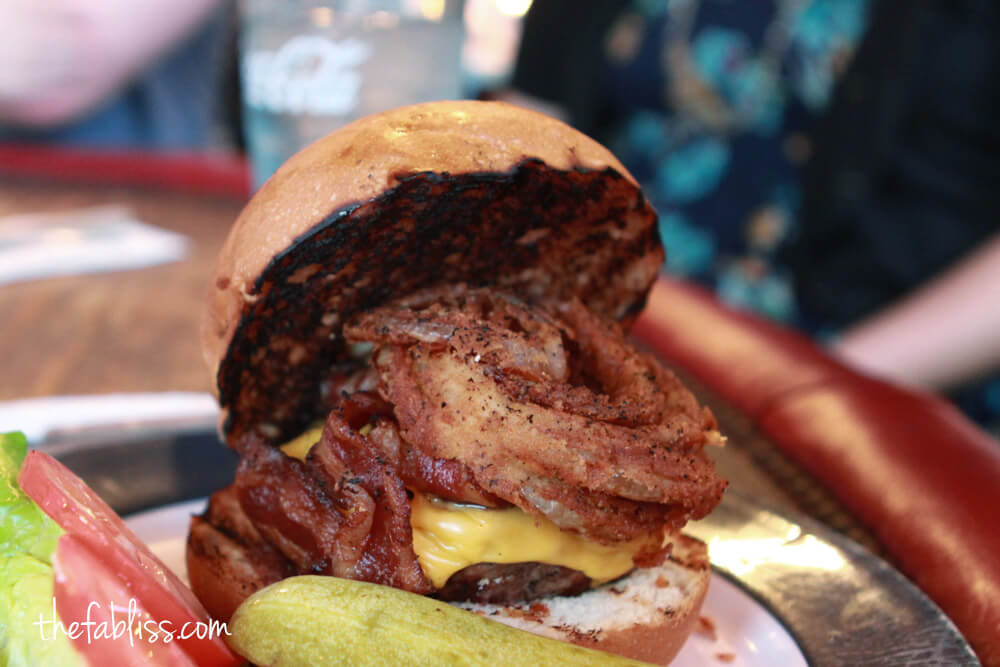 the food: the bbq was good…but i was expecting better? i did appreciate the variety of bbq to try. i'm a big fan of sweet bbq sauce and this one is pretty good. i had the pork ribs, which fell off the bone (which is love about ribs. i know that some people feel differently about this)…but something was missing. the sides were ehh. i wasnt a big fan of the coleslaw or the bread. sad, i know.
my husband had the burger (i know). he said it was okay. not the best he's had but he didnt feel like ribs. everyone else generally enjoyed their meal.
dessert: banana bread pudding. YUMM. a small cup of deliciousness.
would i go back? i'm on the fence about this one. the ambience is fun and loud…parking…not so fun.
Baby Blues BBQ
7953 Santa Monica Blvd
West Hollywood, CA 90046
Neighborhood: West Hollywood