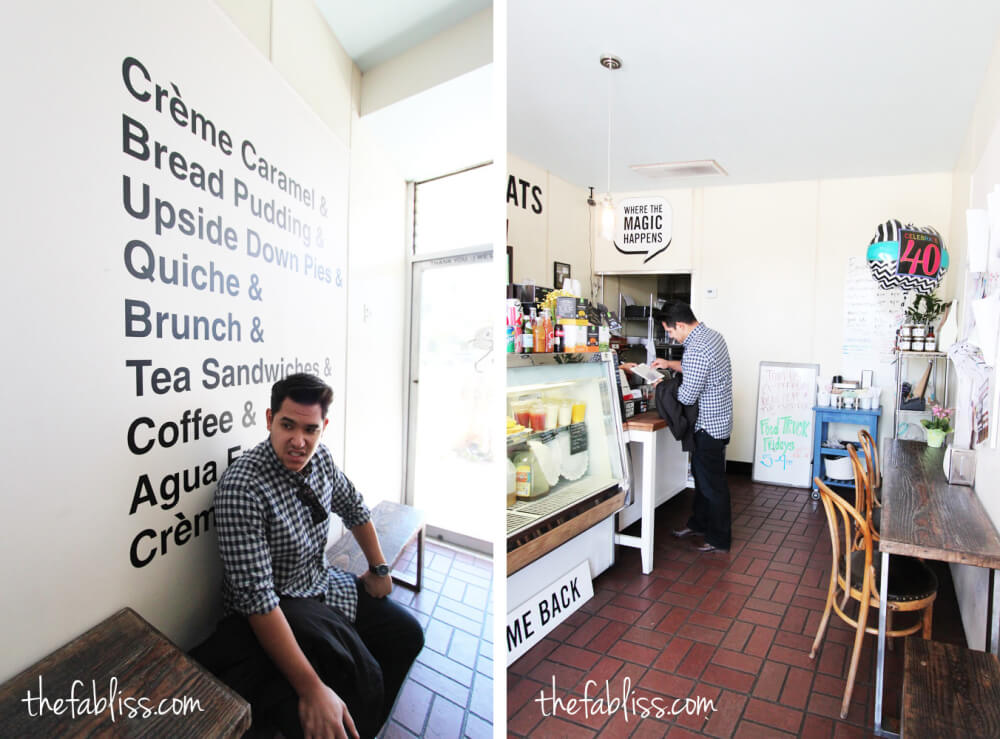 i don't know if you know but crème caramel (aka flan) is one of my favorite desserts. naturally, i was super excited when we found out crème caramel la opened up in van nuys / sherman oaks! since our first visit, we have been back a ton of times (yep, this place won me over and is now one of my favorite dessert joints).
the shop is small with limited seating inside and a couple of table outside (just in case you can't wait to take your dessert home). the nice thing about this place is that they provide samples of their dessert. get your wallet ready because you will be buying more than one item.
so far we have tried / loved the following:
vanilla crème caramel – their staple. freaking uh-amazing. creamy, smooth, and 100% satisfying.
mango crème caramel – the hint of mango is a nice touch.
lemon blueberry crème caramel – so great. i repeat. so great.
upside down ube pie – this is kyle's favorite one. crumble adds a great texture. ube is wonderful.
bread pudding – solid bread pudding.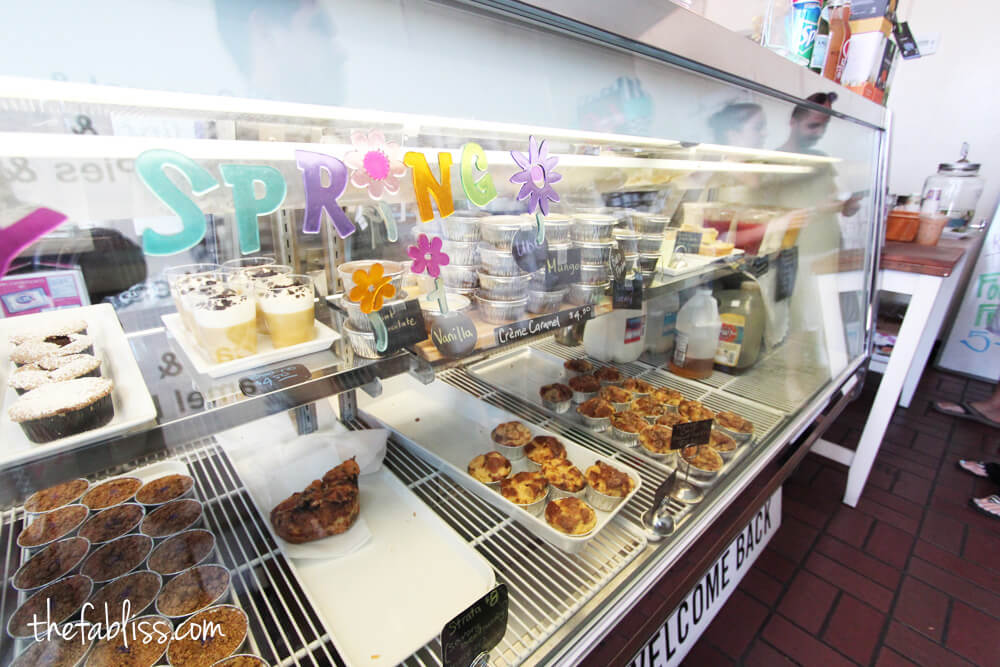 with the exception of their staple menu items (crème caramel, upside down ube ie, and bread pudding), the menu changes on the regs. they are always trying new things, which we appreciate.
like i said, they provide samples of their dessert! see the sample display below.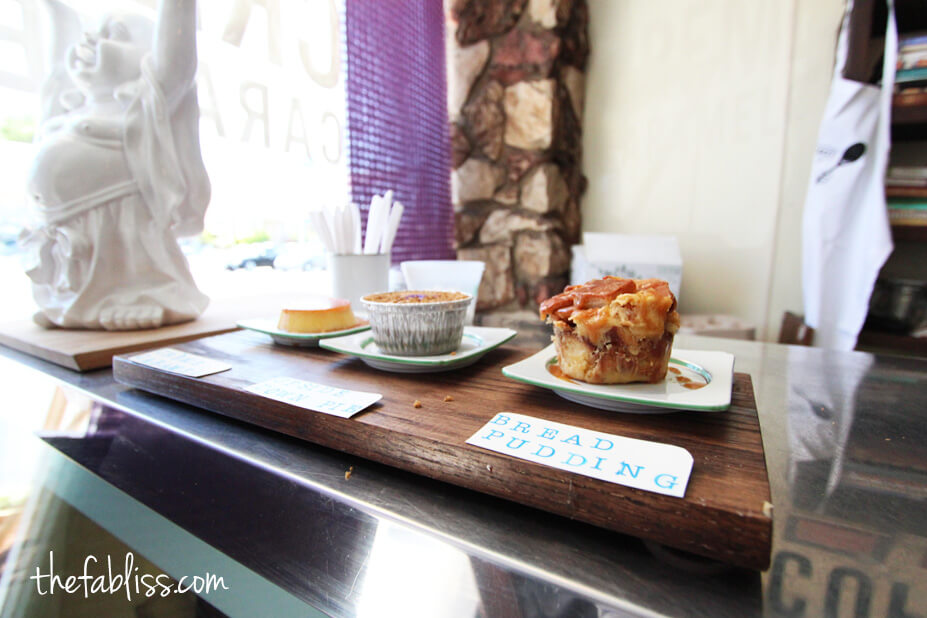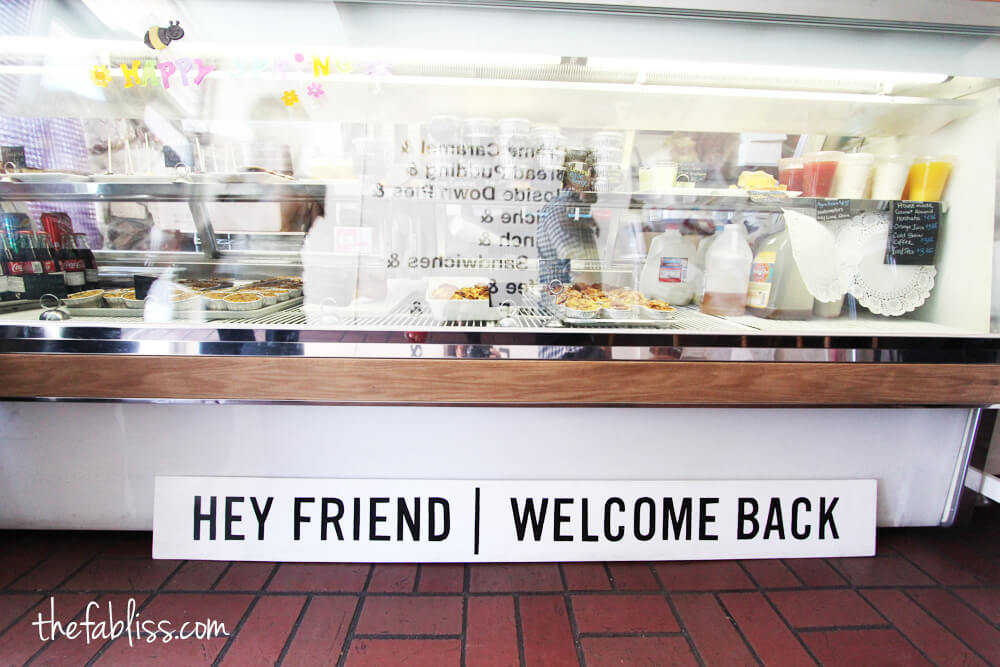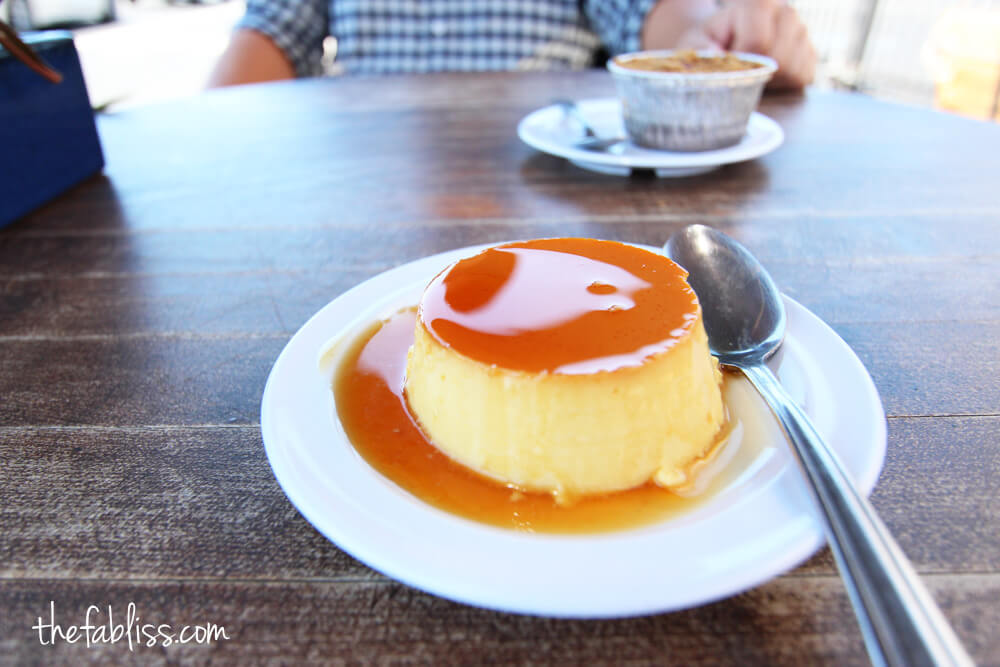 crème caramel is a winner. did i mention that it is not too sweet?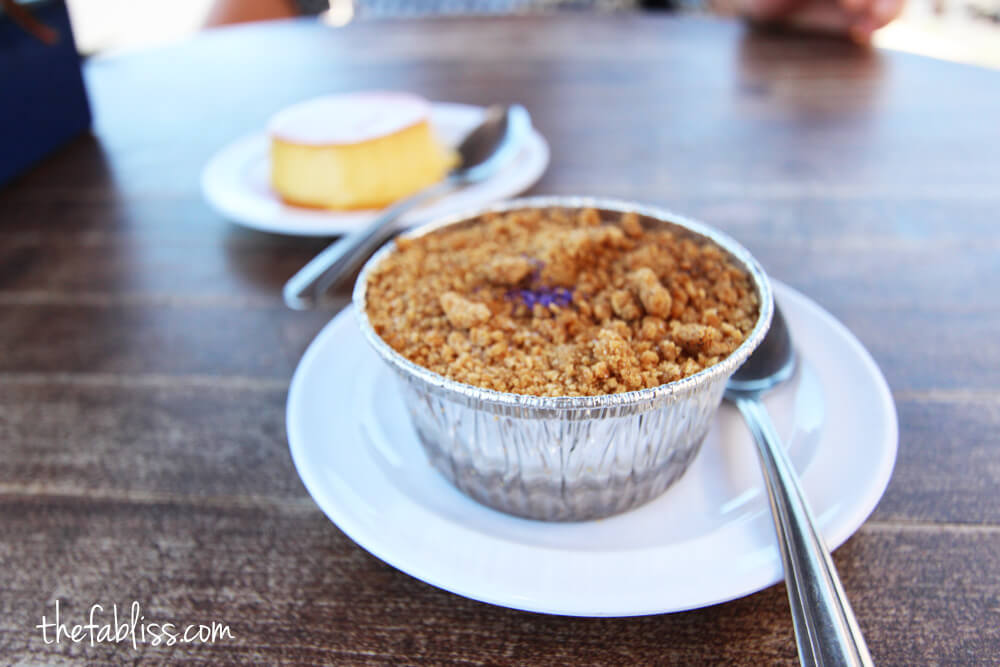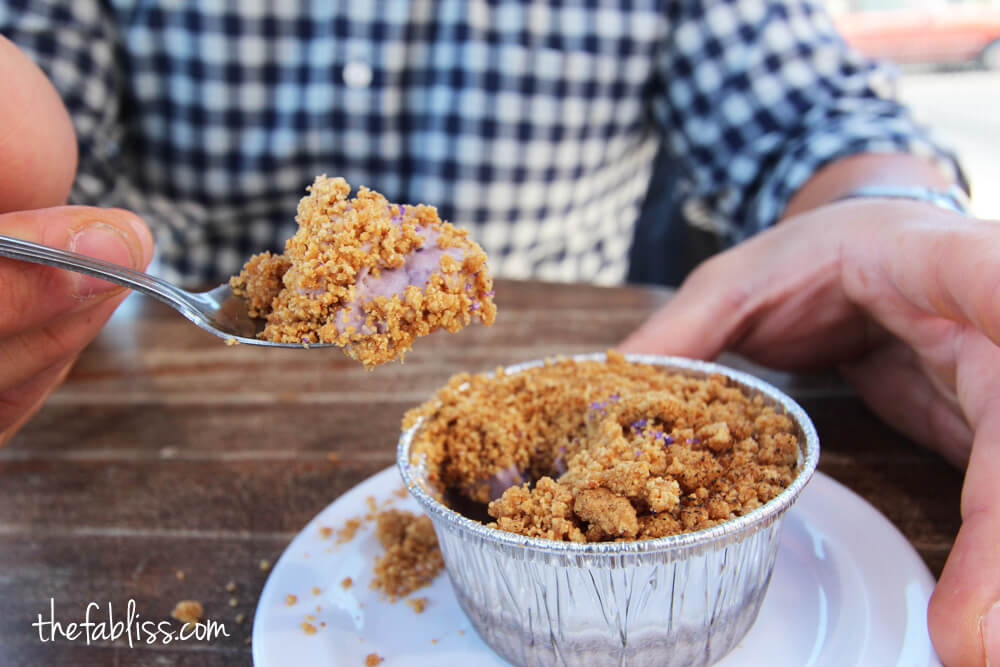 here's the upside down ube pie. delicious.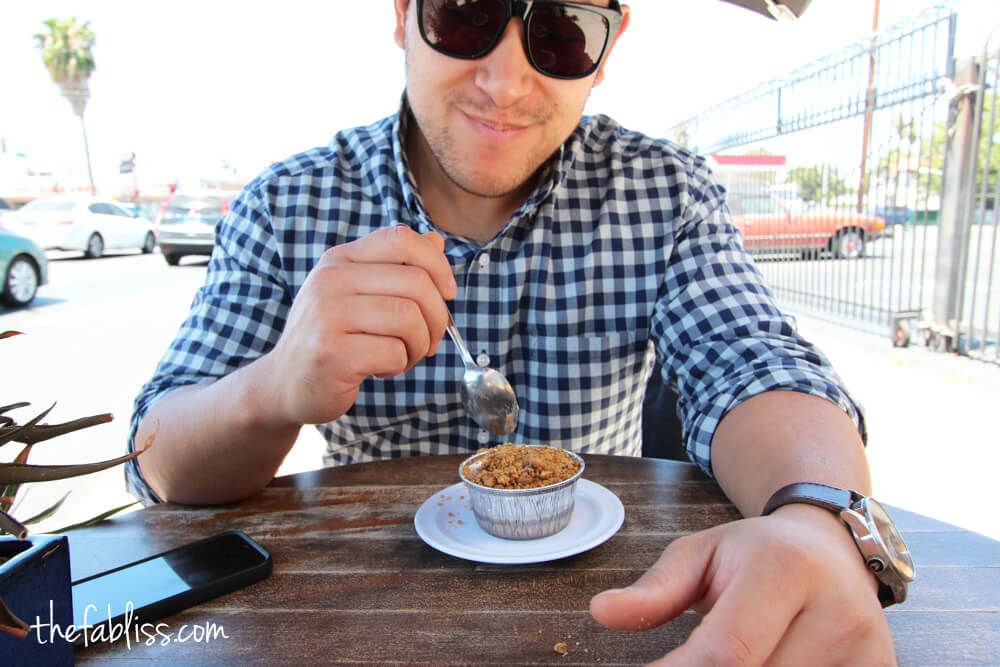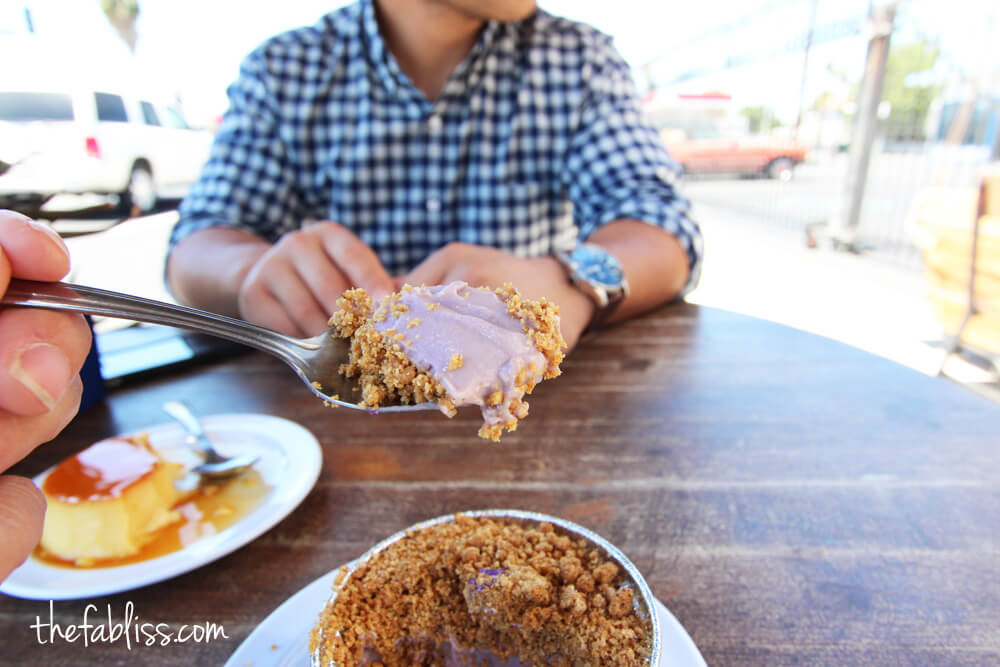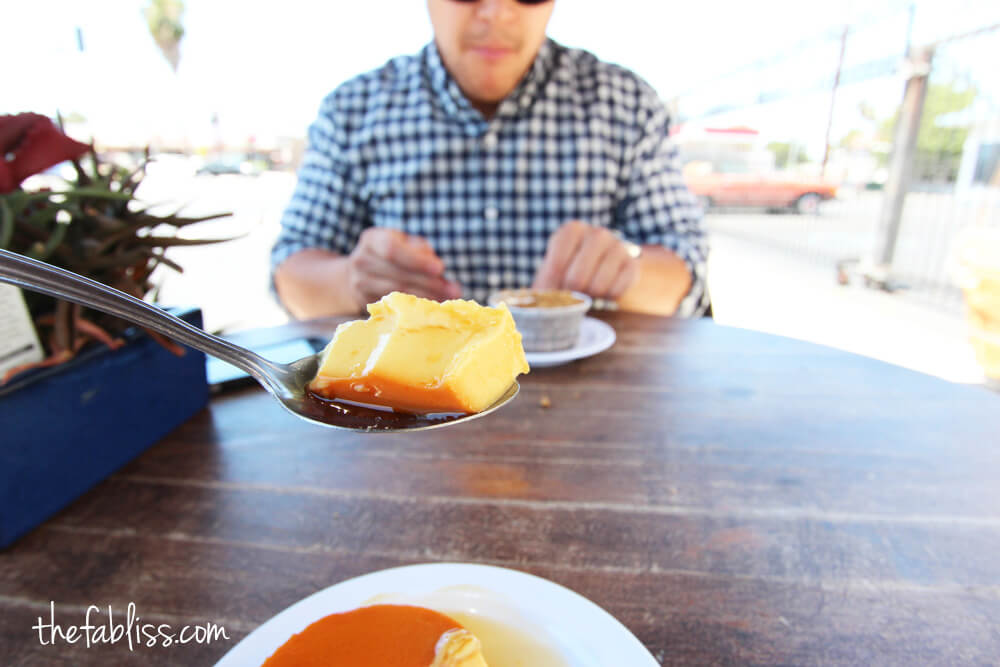 if you are a flan lover, you will appreciate how silky smooth this is.
parking: street parking. you should have no issues unless it's food truck night. there is additional parking in the back but we have never had to use it.
ambience: don't expect anything fancy. this is a small place (so not ideal for large groups) but still cute.
service: we love the staff. everyone is so sweet and extremely eager to help.
overall: desserts are a little pricey $4-5 each… but i think they are well worth it. the plus side is that if you buy 4 (or a certain amount) you get a little discount! this place is a gem and you will be happy you were introduced.
Crème Caramel LA
14849 Burbank Blvd
Los Angeles, CA 91411
Neighborhood: Van Nuys