this was our second time at carnegie deli. kyle specifically wanted to go here because he loved the hot pastrami the first time around (and also liked it more than katz' deli).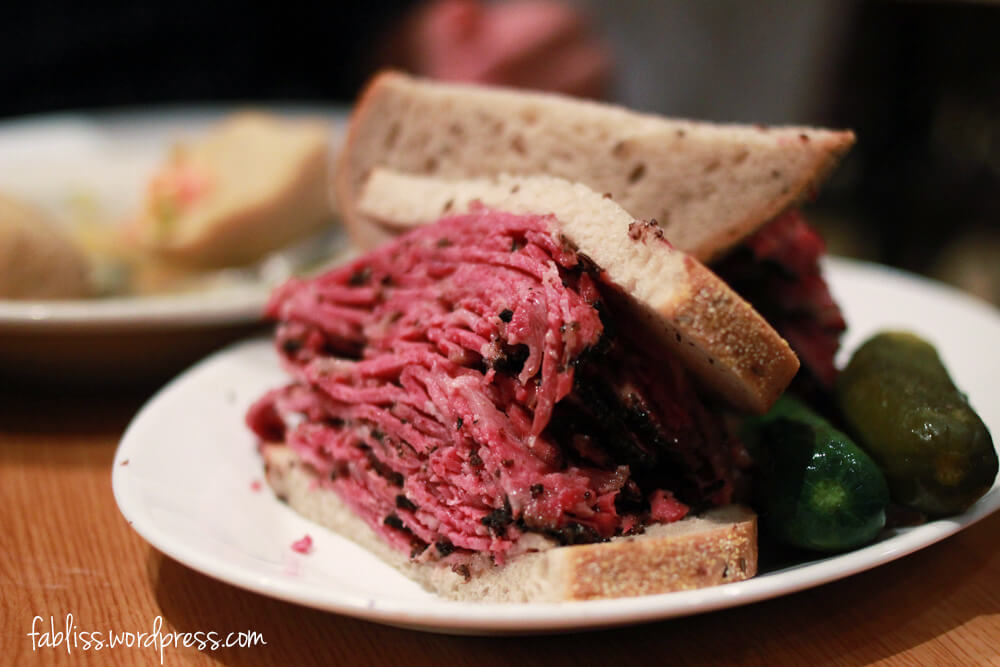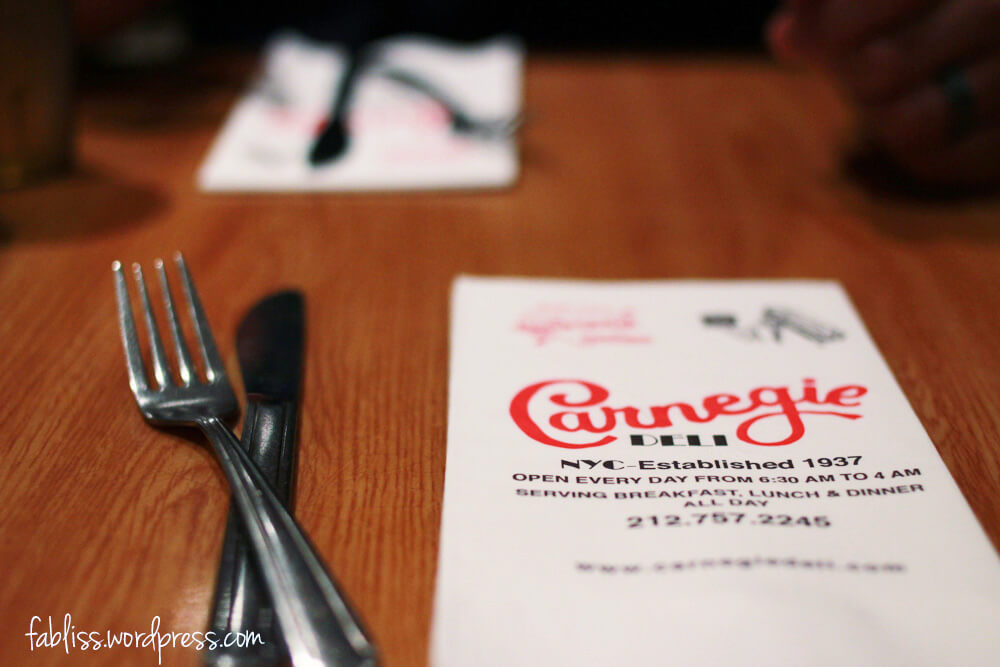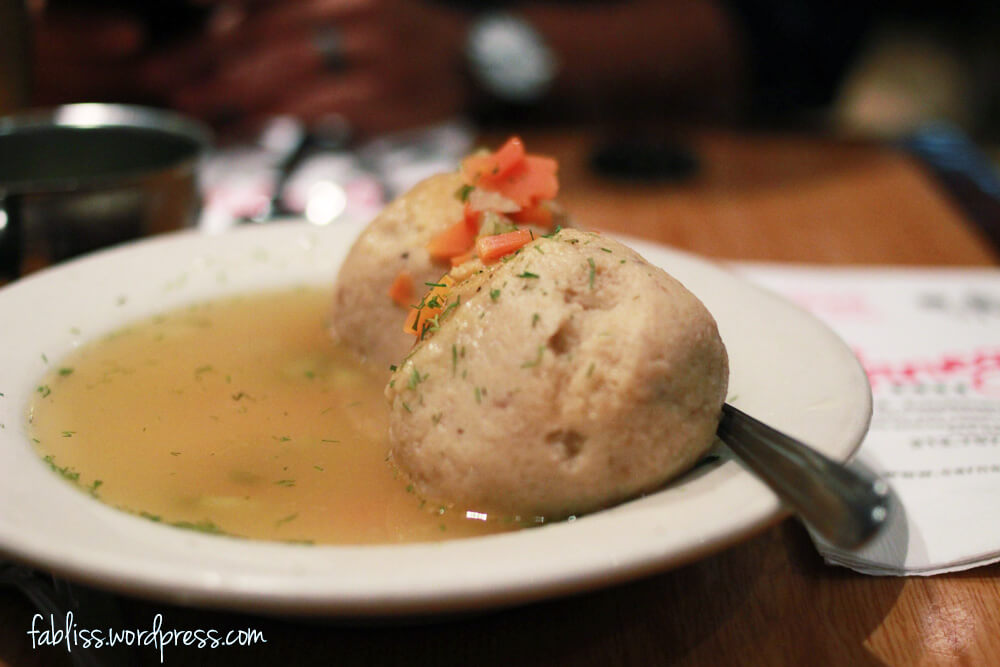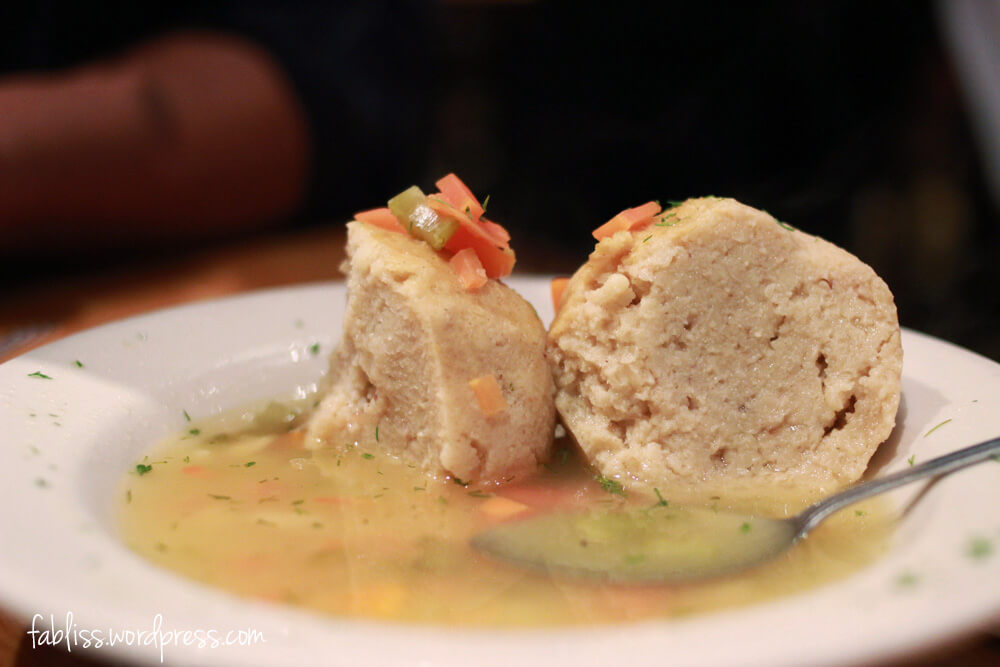 food: we ordered the hot pastrami sandwich with a bowl of matzo ball soup. note that every thing here is huge… it's ridiculous but fun at the same time. it is way too much food… make sure you are sharing with someone or a group of peeps. note that they charge you an extra $3.00 for sharing.
i am a fan of the matzo ball soup here. it's it delicious and soothing in a homey way. i enjoy this more than the sandwich actually.
kyle likes the pastrami here. it is piled high on rye. enough said. oh, don't forget the two types of pickles you get with your sandwich. yum.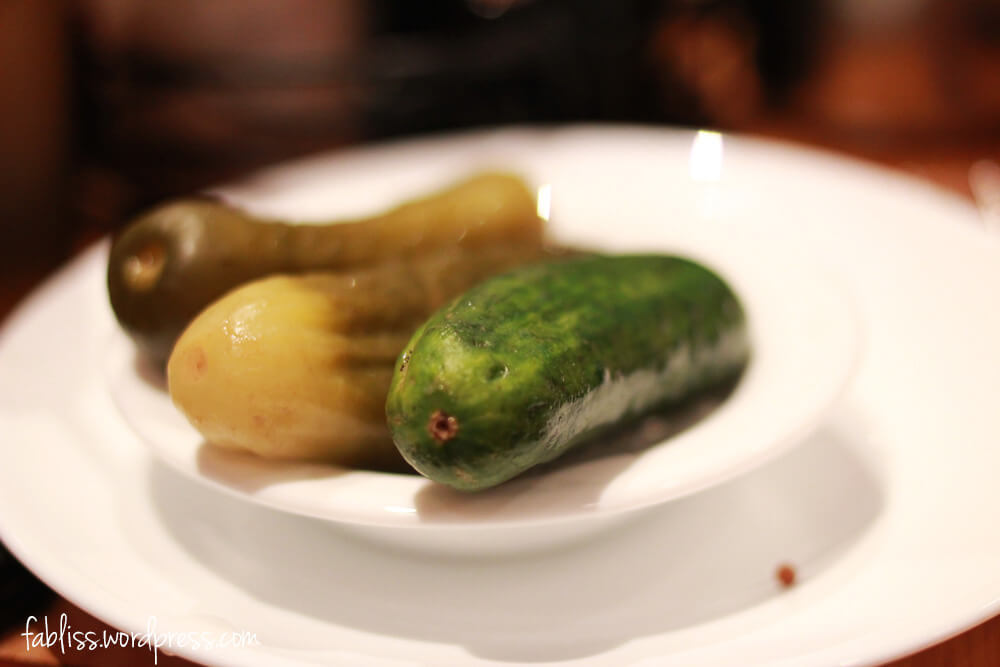 after eating this you really won't want to eat the rest of the day. this obviously was not an option for us… since we had a long eating day ahead of us. chowed this down and headed up and downtown to walk it off…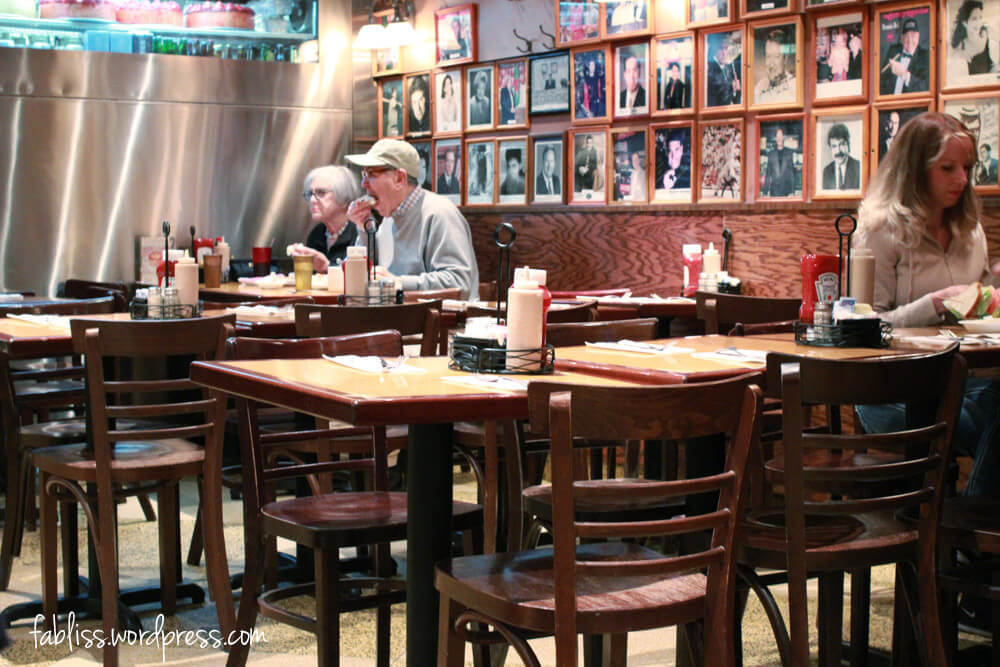 service:

fast and organized. there are a lot of people working here to make sure things move quickly.

price:

expect to pay at least $18 for a sandwich… it's big so you can't really

complain.
ambiance:

loud. pictures of famous people on the walls. yep, you either love it or you hate it.

overall:

look, don't expect the best meal of your life. i wouldn't even say i love pastrami but i do recognize this is a must do when you're in the big apple. it is lots of food but its the experience/history you want.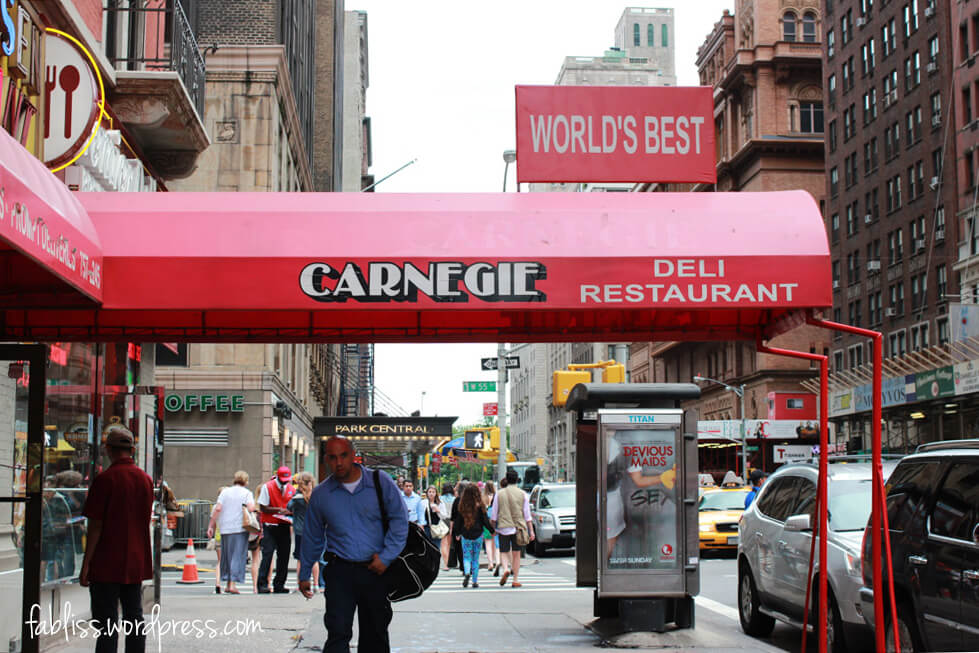 Carnegie Delicatessen
854 7th Ave
(between 54th St & 55th St)
New York, NY 10019
Neighborhood: Midtown West