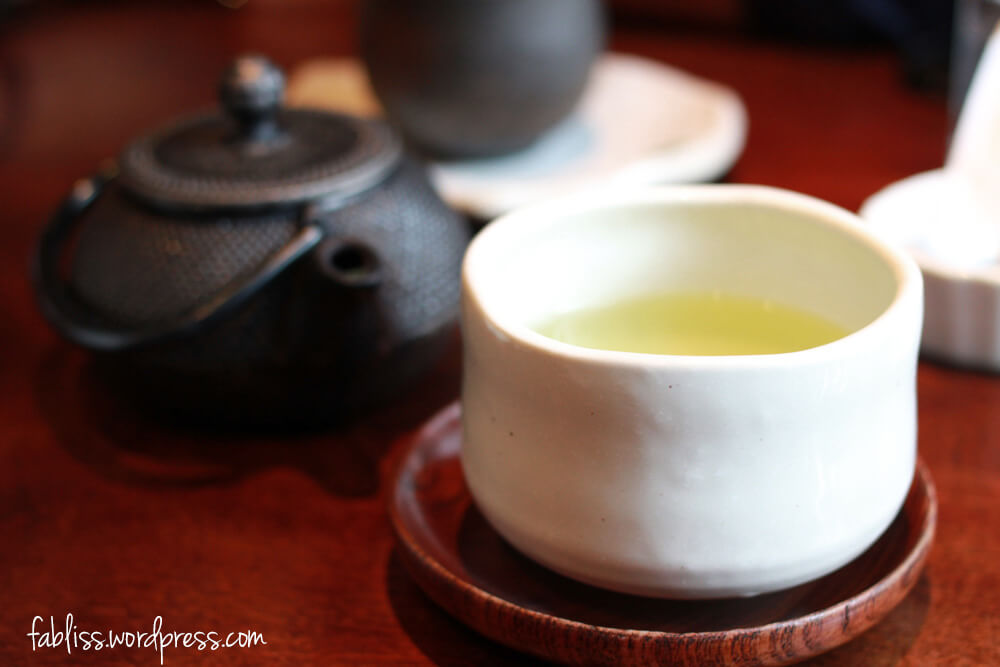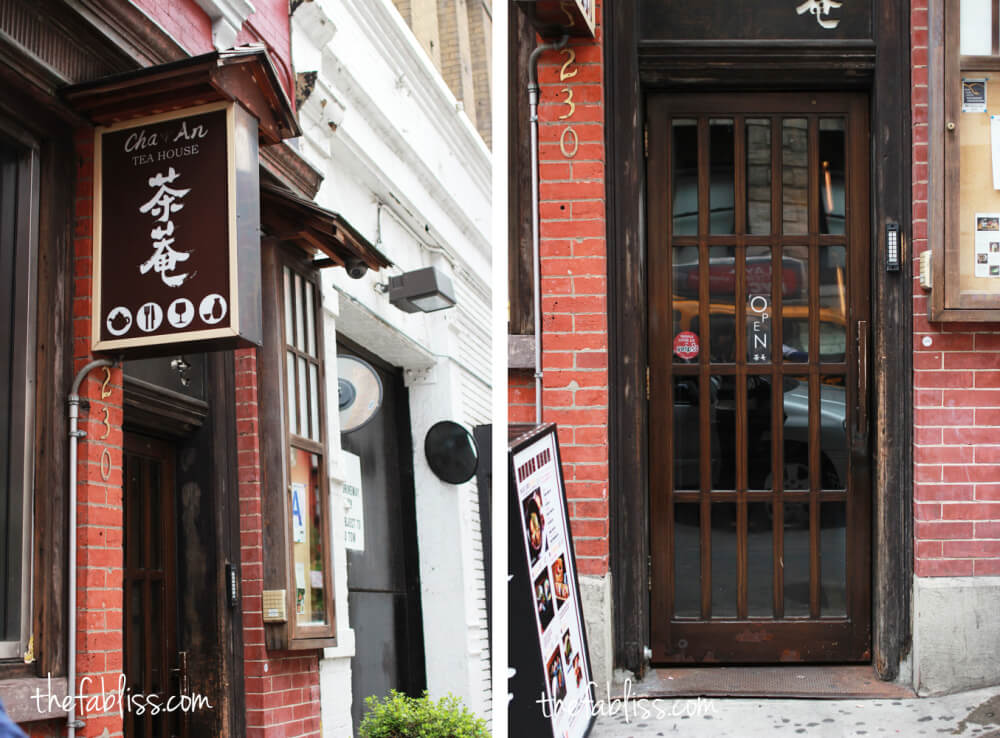 we came here because kyle's cousin had it on her list (due to schedule conflicts she didn't even end up going with us). this place is very cute. the tea house is located in east village (note that it is on the second floor). decor is traditional japanese. dim lighting with barely any natural night.
we came here for the tea ceremony. it was our fault that we didn't look into it more. this ceremony is only available on sundays. we put our name and cellphone down (this is the second place in nyc that offered to call us when the table was ready! i love it! los angeles needs to step it up). it took us 25 minutes to get a table.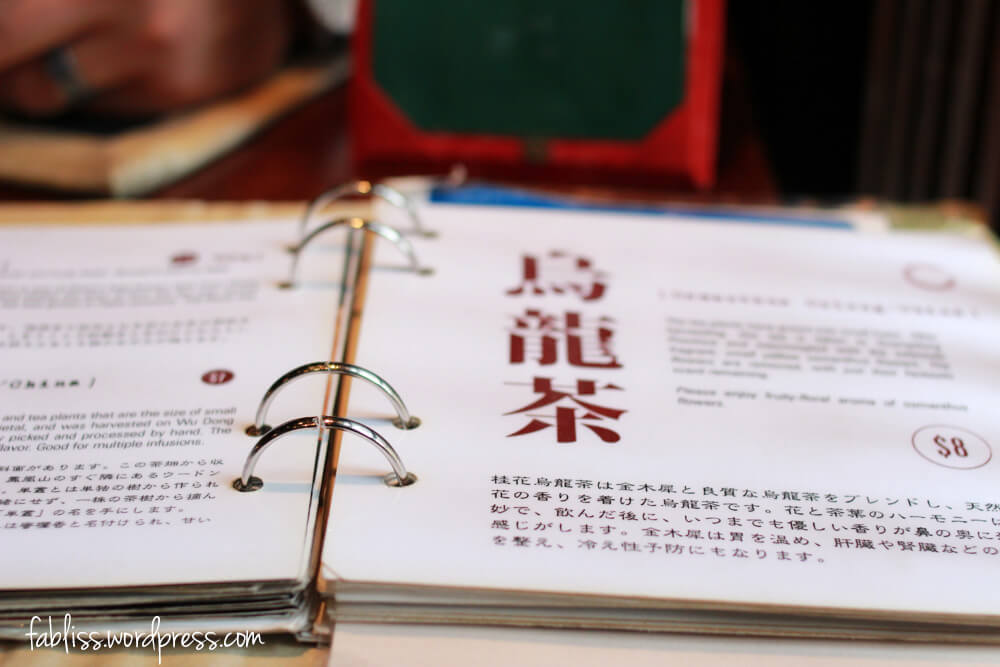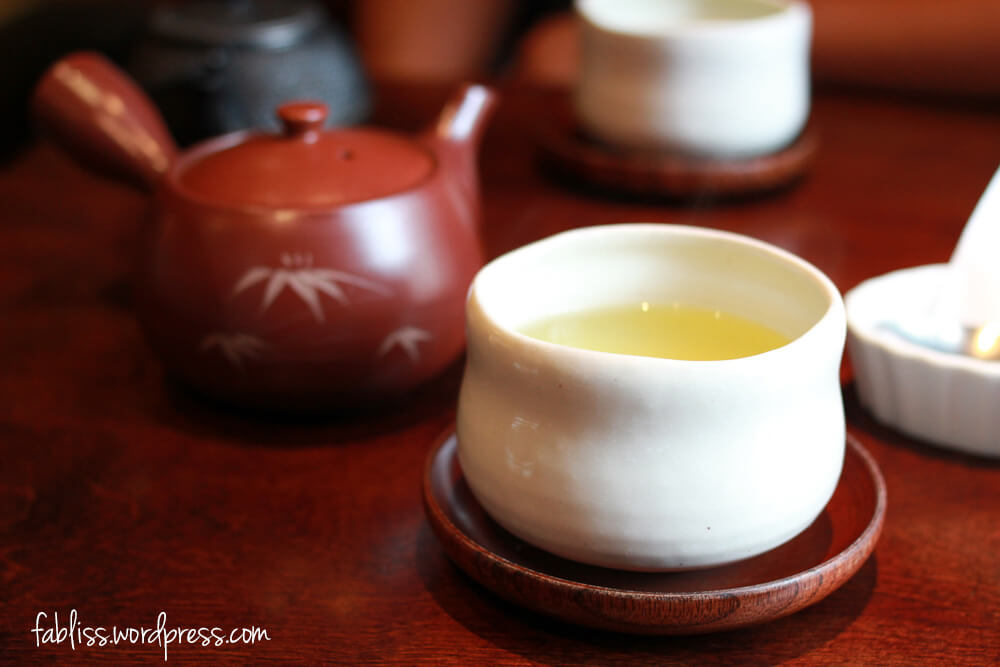 they have a set of rules listed on the first page of their menu. the main one to know is that each person in the party has to order one item. we decided to get some tea and the dessert everyone raves about: black sesame creme brule.
the menu here is pretty extensive…a little overwhelming actually. if you love tea, you should come here… so many different kinds of tea. we are in no way tea experts so i don't think we appreciated it as much as others.
the tea comes in individual small pots. additional hot water is complementary. i thought the hostess was going to describe the tea or recommend a pairing. she just politely poured our tea and barely talked. good thing there are pretty good descriptions of the teas.
black sesame creme brule… eh. to be honest it just tasted like peanut brittle. i think i was expecting more. a plus: it wasn't too sweet. i give this 3/5 stars.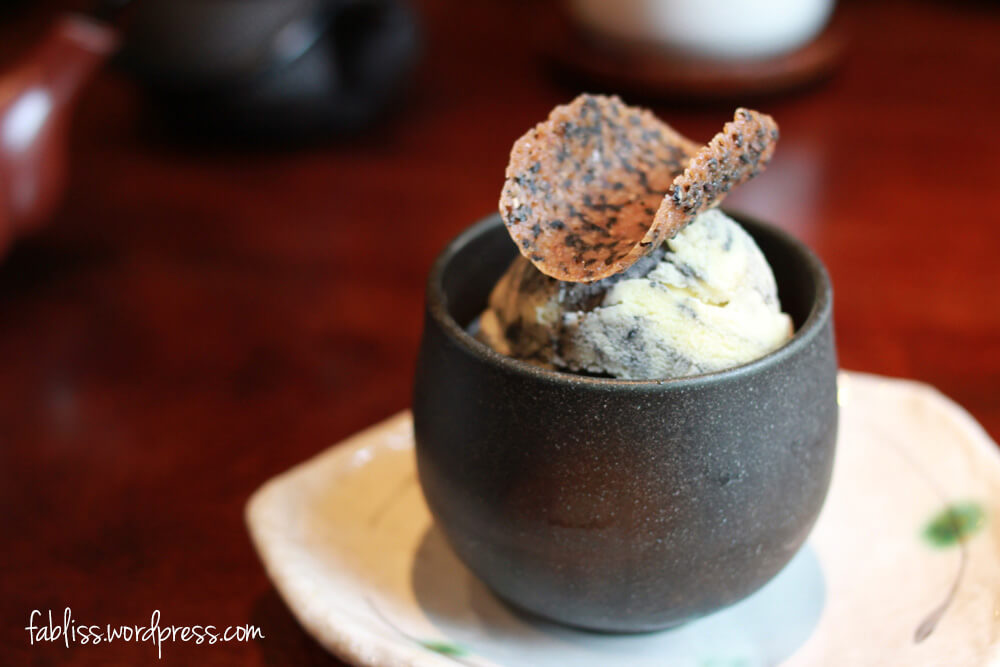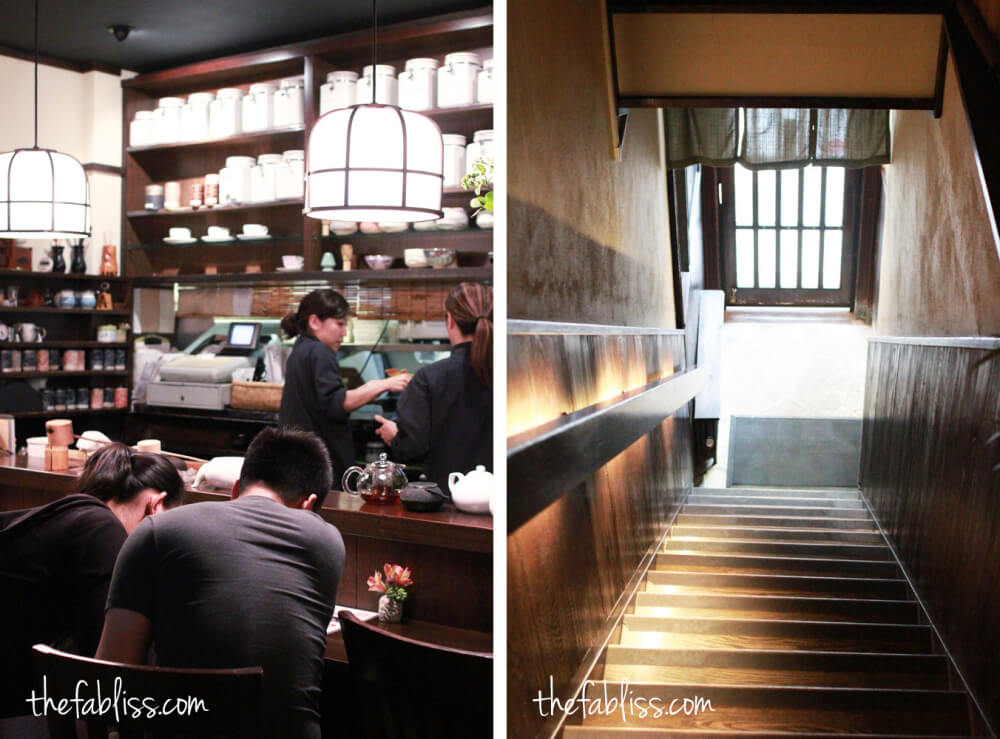 atmosphere: i give this 4.5/5 stars. very cute. loved just sitting in our small corner enjoying cups of tea…a perfect place to unwind.
service: things came out quick. no complaints.
overall: next time i come here, i want to try their food. good place quiet place to get away in the city.
ps. there is a high tech bidet in the women's bathroom. this will distract you for a good 5 minutes.
Cha-An
230 E 9th St
2nd Fl
(between Stuyvesant St & 3rd Ave)
New York, NY 10003
Neighborhood: East Village