we were pretty excited when we heard about the sandwich smith opening up in little tokyo.
the food:
i ordered the buttermilk fried chicken sandwich with garlic aioli, lettuce and grilled onions. it was huge and fell apart when I tried to eat it. you could easily just split a sandwich with someone and you would be fine. first bite of my sandwich was good. since there was so much mayo, i got sick of the sandwich pretty fast.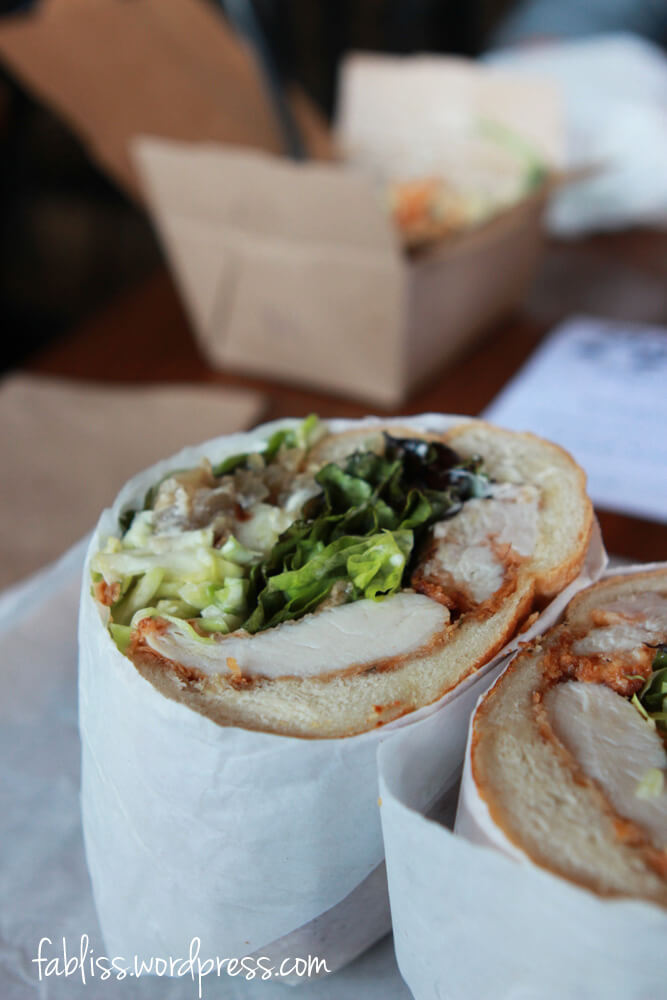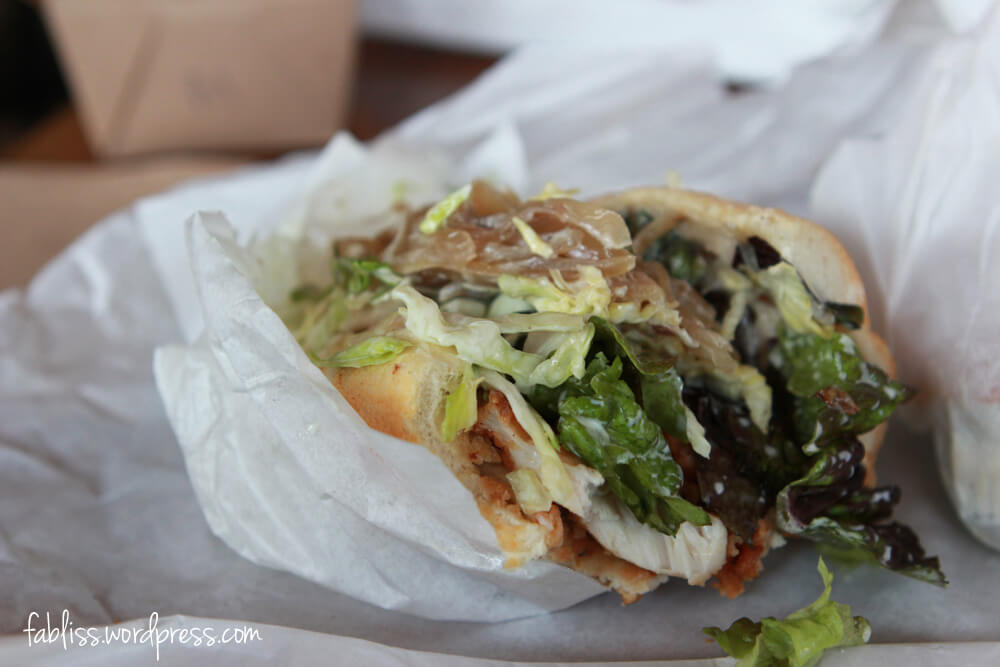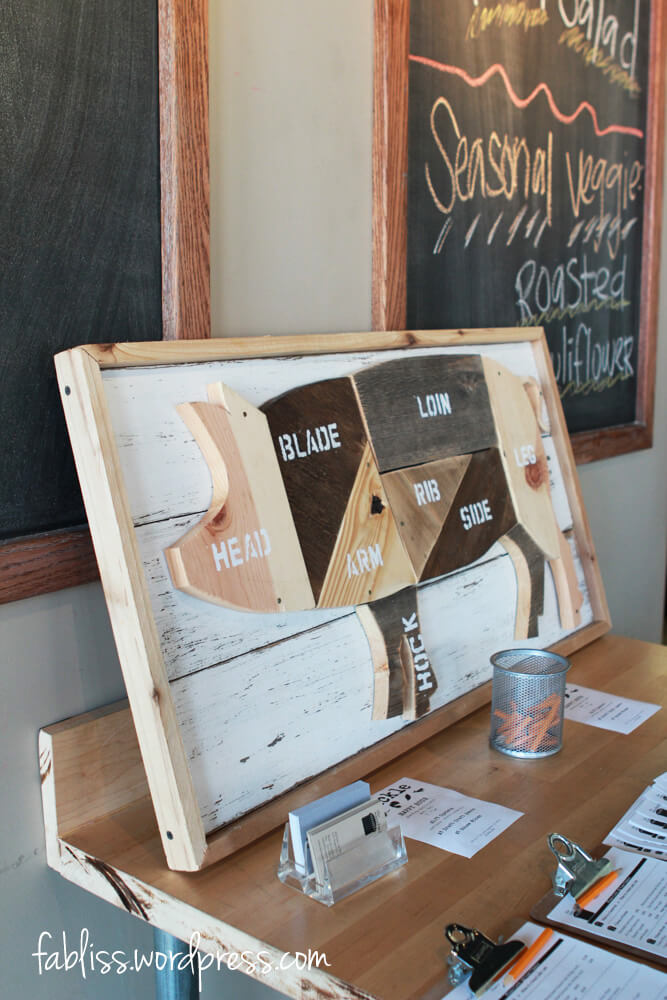 kyle got a much heavier sandwich on their doughnut bun with the habanero lime dressing. again, it the sandwich was ok…short of amazing. we wish the bun was better. the habanero lime dressing wasn't too spicy either.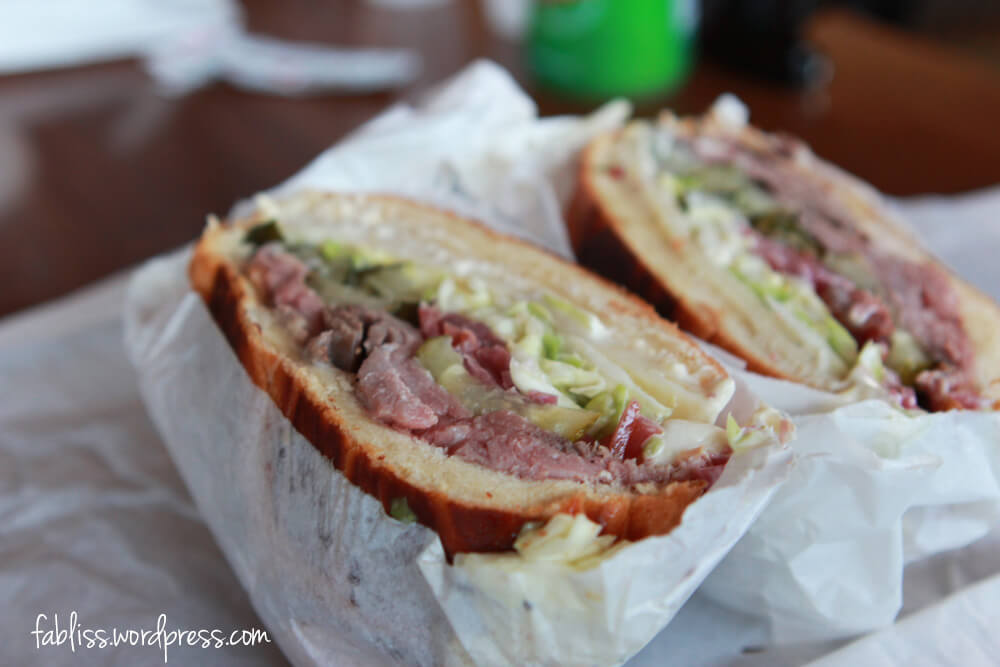 one thing I would also like to point out is that the sandwich smith operates using the counter ordering style (where there is a sheet of ingredients and you make your own sandwich). this may attract some but deter many others. there wasn't a special list of sandwiches for you to choose from. i think having a signature sandwich is what keeps people coming back.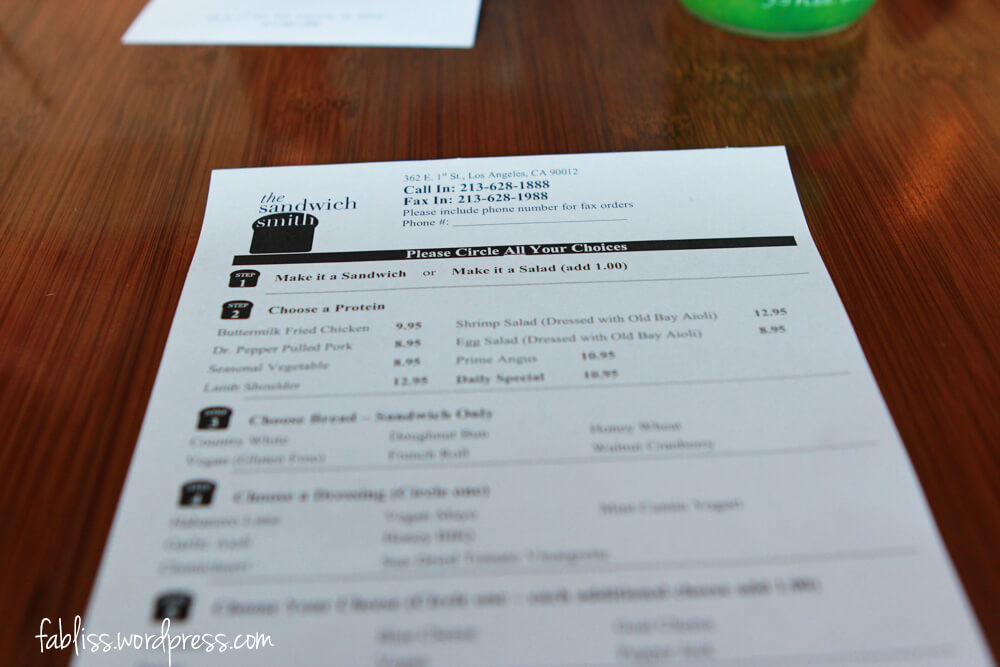 we got the macaroni salad as a side per the recommendation of the cashier. it was tasteless. we had to add salt and pepper (lots of it) in order for it to be decent.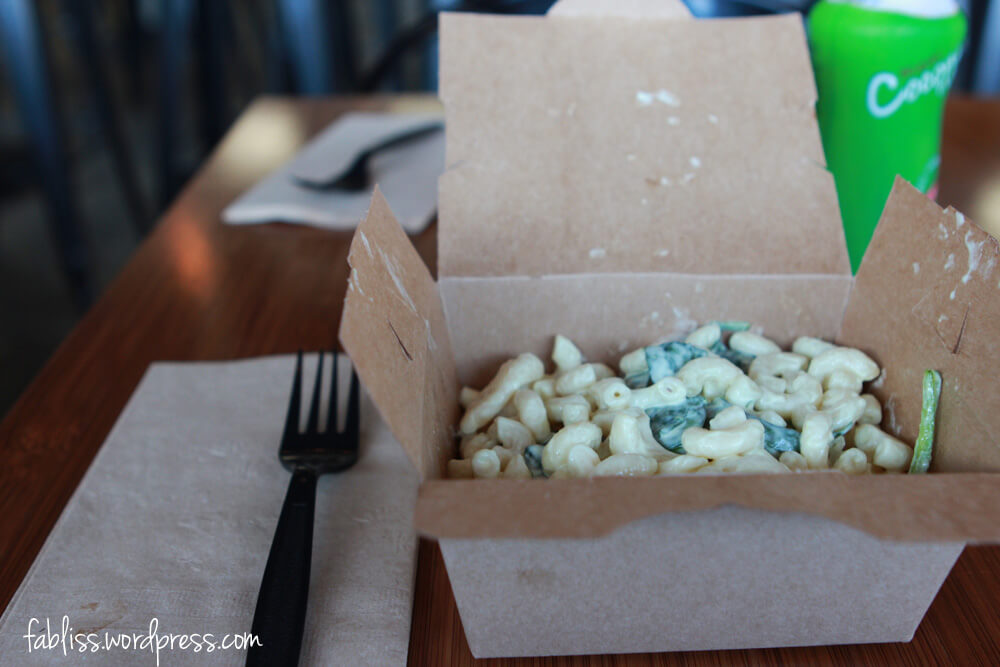 atmosphere: décor is modern and open. it has so much potential.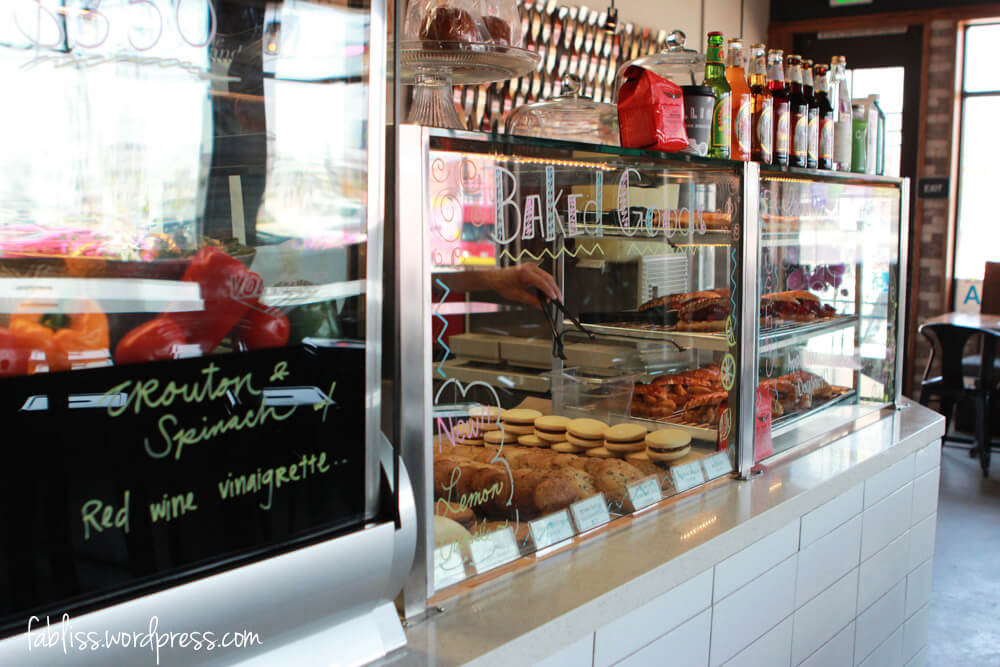 parking: this place is at the heart of little tokyo in downtown. if you are lucky, you will find metered street parking (free on sundays). if you are like us, you will have to pay for one of those outdoor parking lots or structures for $5-8. not ideal but its downtown. I wouldn't expect anything less.
service: service was very friendly. it was us and two other people in the restaurant that morning. they were pretty patient with us after we told them it was our first time. they also let us taste a few things before ordering it… we appreciated it.
overall: the sandwich smith was okay. sandwiches were decent. to be honest, this it will be hard for this place to compete with places like mendocino farms for the downtown la lunch crowd. the sandwiches here are heavier, moderately priced ($10 a sandwich) and short of outstanding. not to mention, there is great japanese food in little tokyo. so, if you are little tokyo, you probably already have your sights set on ramen, shabu shabu, or sushi. long way of saying…no one should go out of their way to come here and that there is a slim chance we would come back here.
The Sandwich Smith
362 E 1st St
Los Angeles, CA 90012
Neighborhoods: Downtown, Little Tokyo
Cuisine: Sandwiches