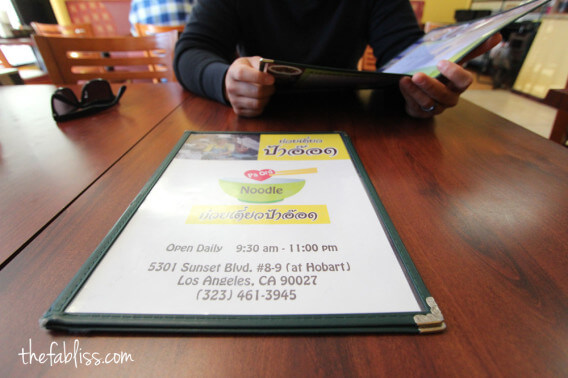 similar to all of our other food adventures in LA, our hunger and indecisiveness led us to pa-ord noodles in thai town. this has been on our list for a while since it was featured on a top ten list of thai food in la (we read a lot of lists). so we ordered:
small beef boat noodles – $4 (what they are known for)
shrimp wonton soup w/ bbq pork – $7
rice with holy basil and crispy pork – $7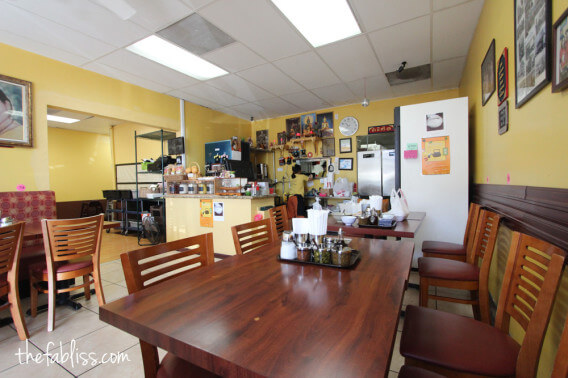 i have so much to say about this place and don't know where to start! two important tips you must know before you come here:
tip #1: do not underestimate how spicy food is here. before ordering, i skimmed through some reviews that mentioned that they ordered "mild" spicy. i read this thinking "psh, wimps." i. was. so. wrong. i repeat, mistake. it was painfully spicy. the thing is, we ordered everything medium. i will be honest… i actually sat there eating slowly and crying. pathetic. (kyle tried not to make eye contact with me)
i had to order a thai ice tea, eat tons of white rice, and take a lot of eating breaks. the guy next to us ordered a large spicy soup. no water. put it down in…i don't know… 8 minutes? no tears shed. oh, did I mention he was white? beastmode. can i be him one day? kyle and i agreed that this was the spiciest meal we have had since coming back from thailand. we miss you, thailand.
tip #2: cash only. make sure you go to the ATM people.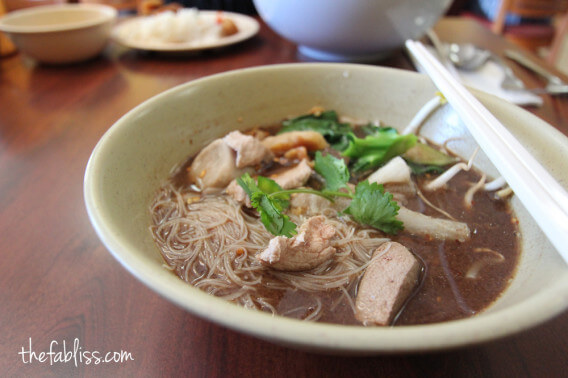 ok into the food:
beef boat noodles – in the reviews that i have read, boat noodles are what pa-ord is known for…so boat noodles i got! beef, meatballs, and tripe in a dark brown soup. the soup is very flavorful and on the sweeter side…be prepared. also, you can pick what type of noodles you want. i opted for no. 1 thin noodles per recommendation of our waitress.
awesome fact: these noodles are named "boat noodles" because they are customarily sold on small boats along canals in thailand! there are a few pictures of this in the restaurant!
crispy pork – so glad we ordered this! the pork was perfectly crisp! more importantly, this dish had the best green beans and were sautéed with a ton of garlic. tons. we fell in love. must order again.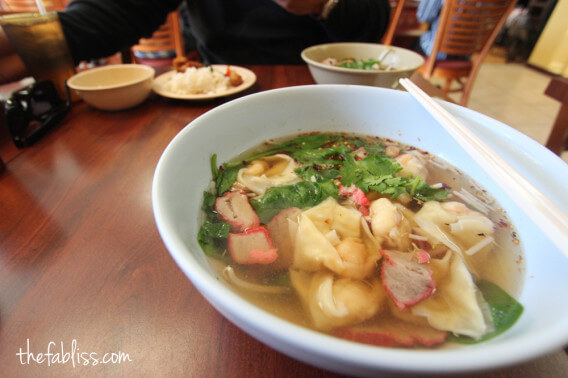 wonton soup – surprisingly amazing. we aren't usually the type who go to thai restaurants and order wonton soup but on this one day, kyle thought it sounded good. we were blown away by the greatness. i wish we ordered mild so i could have more than one bite.
thai iced tea to help out my mouth…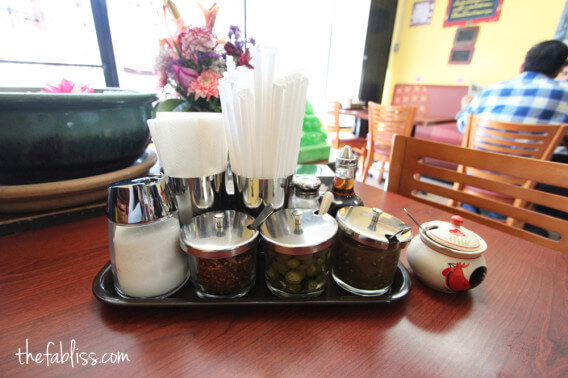 this setup of condiments reminds me of thailand.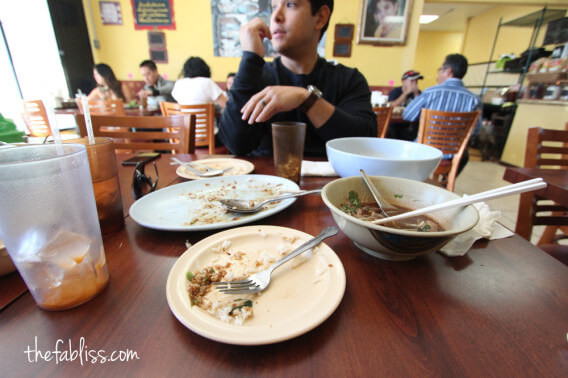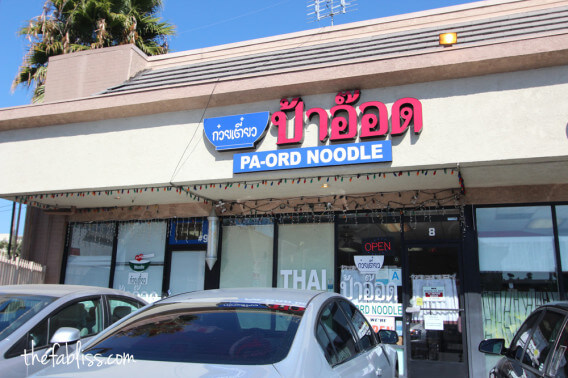 service: friendly staff!
ambience: medium space in the corner of a small plaza. clean and casual.
parking: small parking lot shared with other vendors. you may need to find street parking.
overall: sounds like we have a new favorite thai restaurant in thai town! we will be back…a lot! we want to try every noodle on their menu!
Pa-Ord Noodle
5301 Sunset Blvd
Los Angeles, CA 90027
Neighborhood: Hollywood