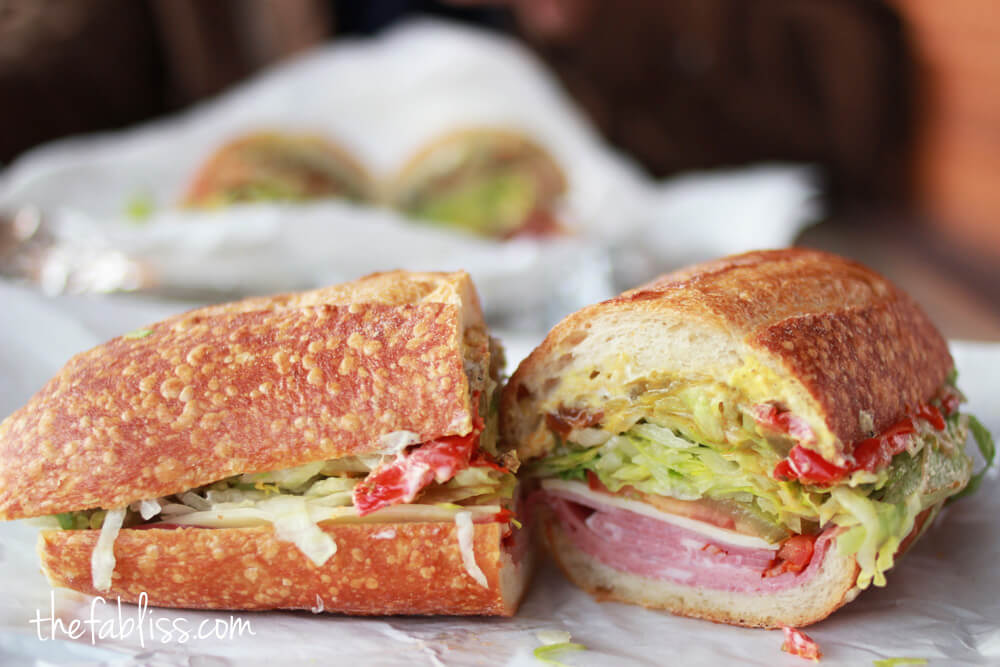 hello, bay cities! we have finally met! our trip to santa monica was all about you, large godmother sandwich with the works (sexy sandwich picture above). ordered:
large, hot godmother sandwich with the works ($8.00) – genoa salami, mortadella coppacola, ham, prosciutto, provolone, mayo, mustard, onions, pickles, tomatoes, lettuce, italian dressing, hot pepper salad.
small, hot pastrami sandwich with the works ($6.35)
we came here after christmas at around 3pm and it was packed (both the market side and the deli). it's one of those places where you pick a number and wait for it to be called. the wait time was about 20-25 minutes for us. we didnt think it was too bad since they had cactus cooler! boom. we heard this place is always packed so if you are not a crowd kinda person, stay away. and here we go: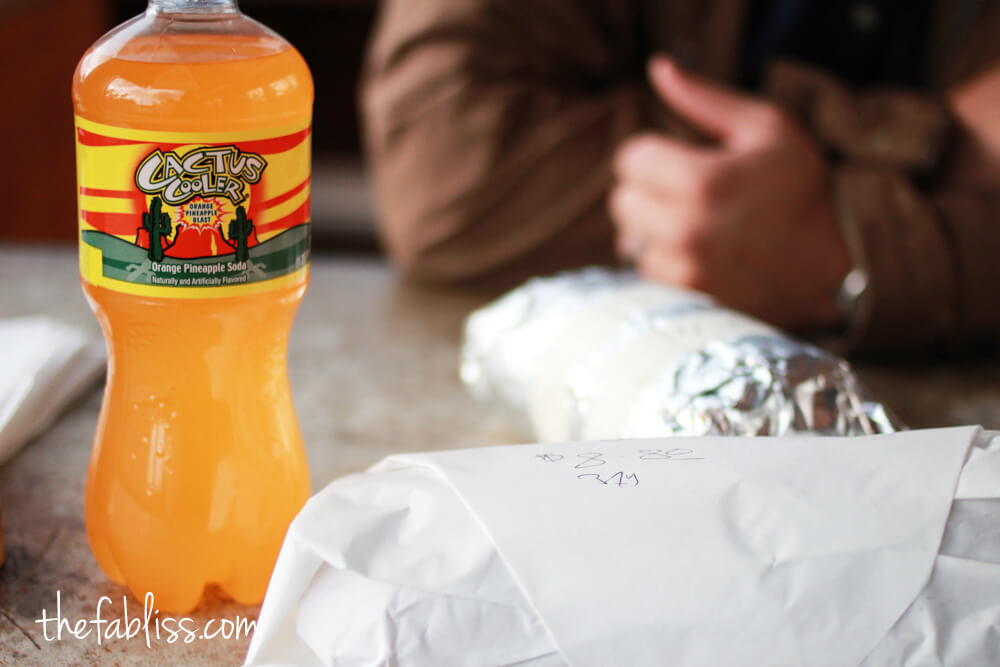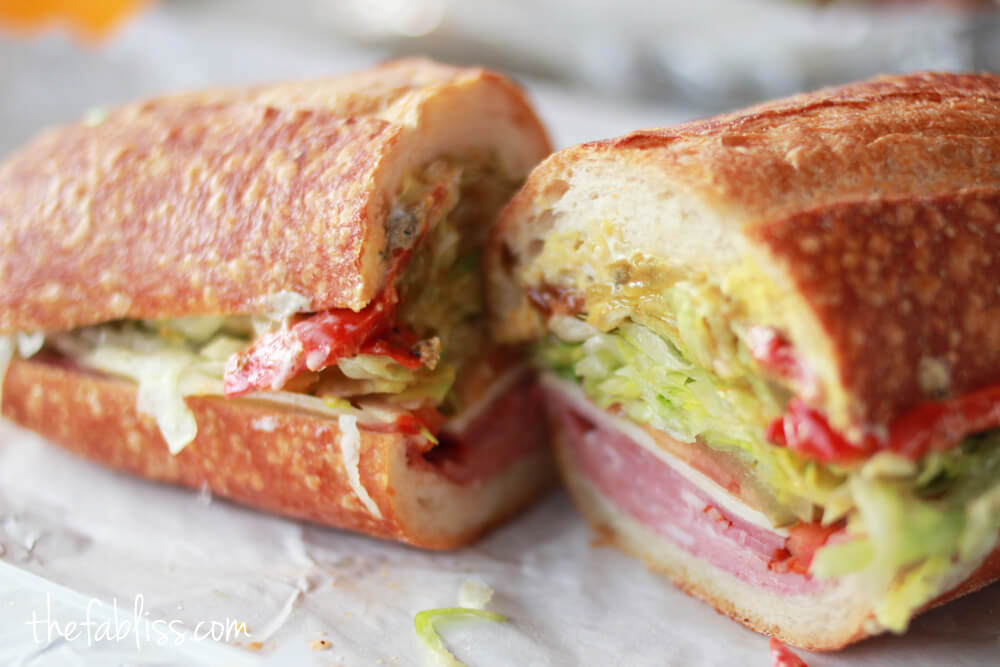 i will have to echo what thousands have said before me…hot, delicious and oh so tasty! but is it just me or is the bread extremely hard? all you (or i) want to do is inhale this sandwich…but since the bread is so hard… you are literally playing a game of tug-of-war. once you bite down, the inside of your sandwich spews out the other side. i can definitely see why people would be in love with this so-called crunch but 5 minutes in, our jaws started to hurt.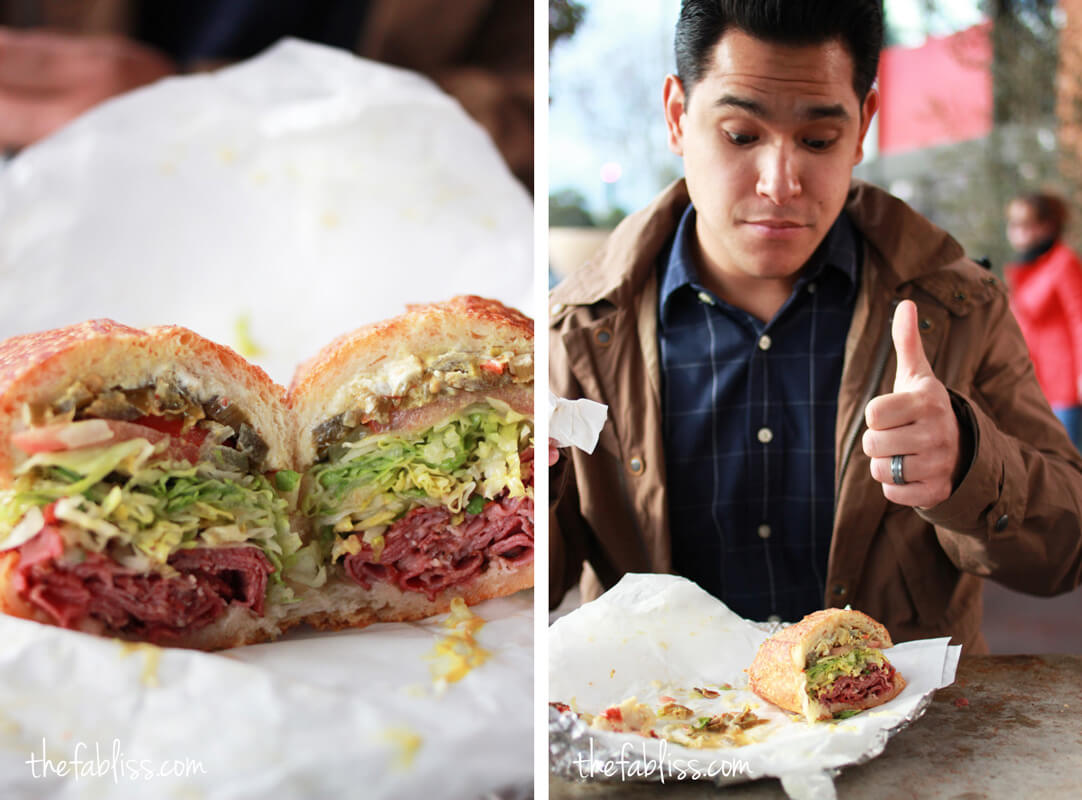 between the godmother and the hot pastrami, my preference is the godmother. loved the taste. kyle would go with the hot pastrami. i cant ding this place because of the bread since it does taste good…but best sandwich ever? no, probably not. top 15? probably.
note: we found metered parking on the street! i can imagine parking gets a pretty competitive on the weekends.
Bay Cities Italian Deli & Bakery
1517 Lincoln Blvd
Santa Monica, CA 90401
Neighborhood: Santa Monica