we love when stella visits la (which is actually pretty often since she's a norcaler who secretly loves socal) because it means we get to eat 6x a day. we always try to do something "active" when she is here…but we fail every time. every time!
we decided to grab brunch at a.o.c. (it has been on our list for awhile now). what we got:
duck confit hash w/ wild mushrooms & poached eggs ($17) – dish that stood out the most.
spanish fried chicken & cornmeal waffle w/ jamon butter & maple syrup ($16)
meyer lemon french toast with pistachios, strawberries and candied meyer lemon ($15)

roast turkey, mozzarella, green harissa, avocado focaccia sandwich ($14)

two eggs w/ bacon, fried potatoes & toast ($12)
pork belly, peaches, ricotta salata focaccia sandwich ($15)
note that brunch is served until 3pm.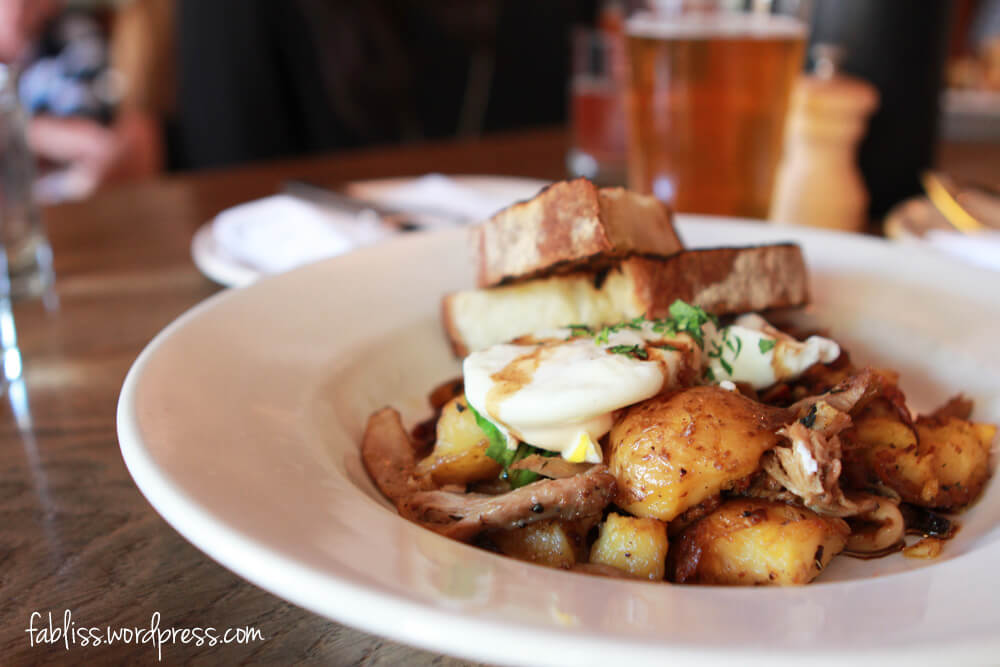 the duck hash was yummy. duck was moist. the eggs didnt overpower the dish. i really like this dish.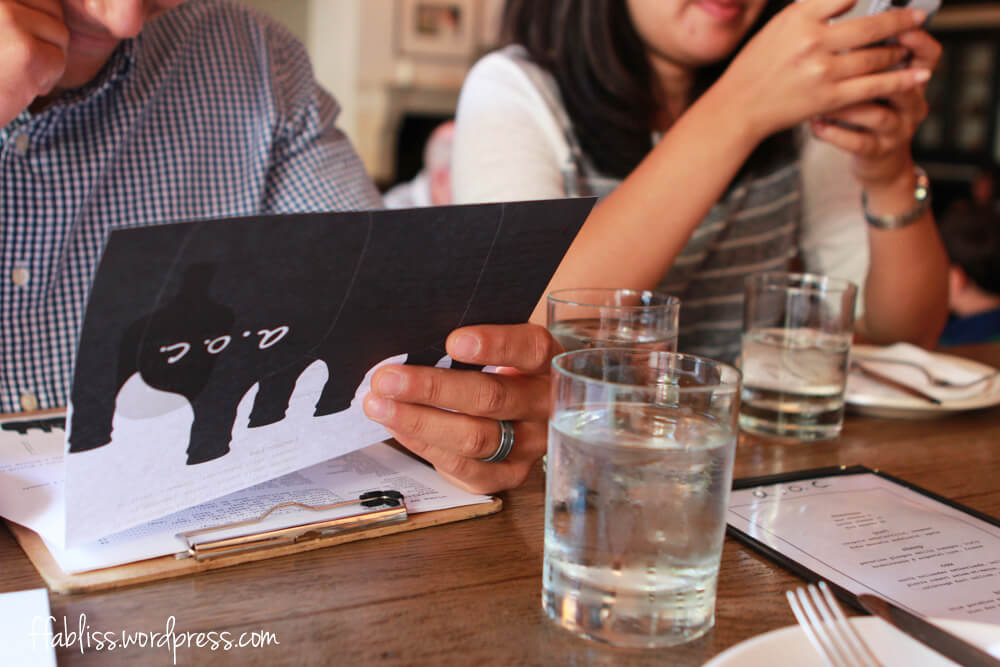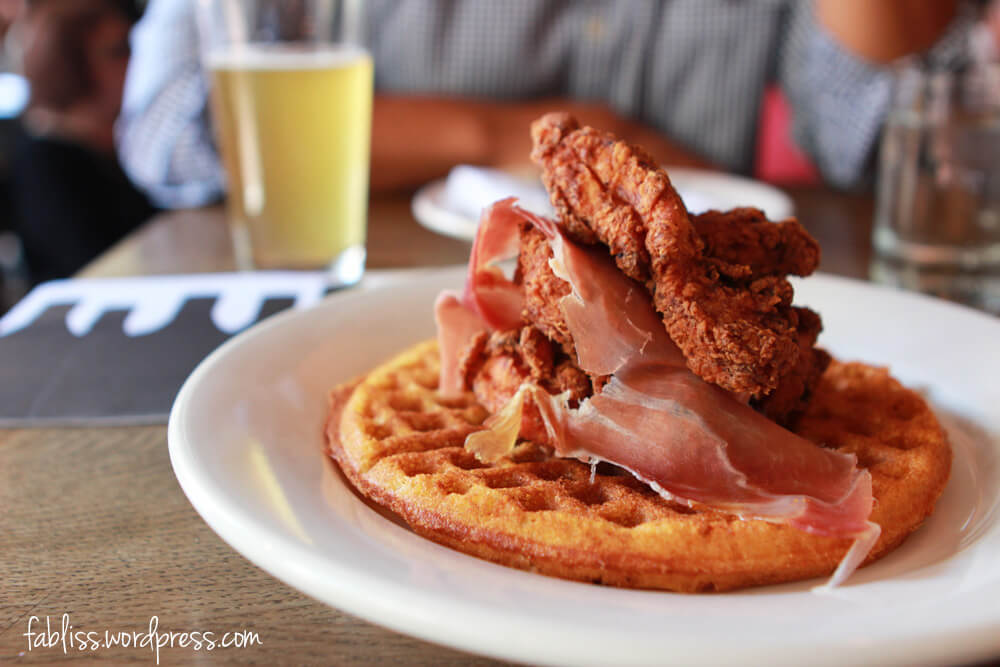 i got the fried chicken and waffles (cornmeal waffles) based on the recommendation of our waiter. i asked for the syrup and butter on the side since i'm more of savory kinda gal and i didnt know how much i would love drenched waffles. (if i had my way, i would eat waffles with just butter…and if i was feeling a little cray, some lightly sweeten whipped cream). anywho. fried chicken was delicious! the chicken was very moist inside and had a good crunch on the outside.
when you eat the chicken with the cornmeal waffle, you really do need the syrup. it needs the sweet kick. (my bad). ok, so i wasnt a huge fan of the cornmeal waffle. its a strong texture and pretty overpowering. i put some butter on the waffle but couldnt taste it. kyle really liked it though. best fried chicken and waffles? no. (my favorite fried chicken and waffles) decent? yes. get this dish if you are a fan of cornmeal. this was the heaviest of all the dishes we got.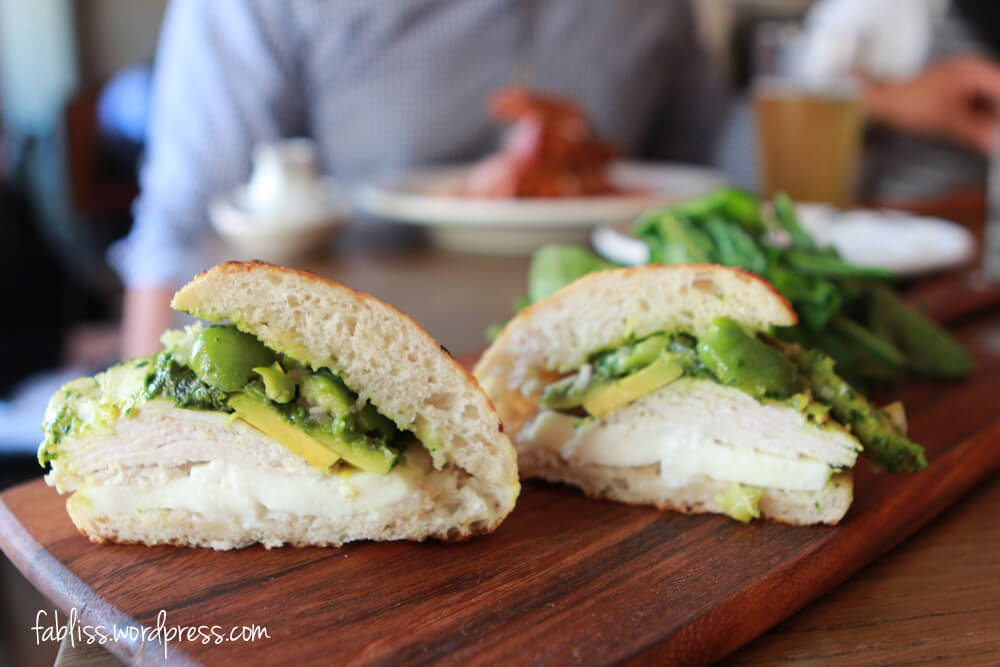 the turkey focaccia was refreshing and pretty healthy. stella got this sandwich since she had a big eating fest the day before. if you are looking for something light, get this one.
kyle got the pork belly focaccia w/ peaches. the peaches are different but a good different. note that this sandwich is on the sweet side so some people may not like this. we were fans.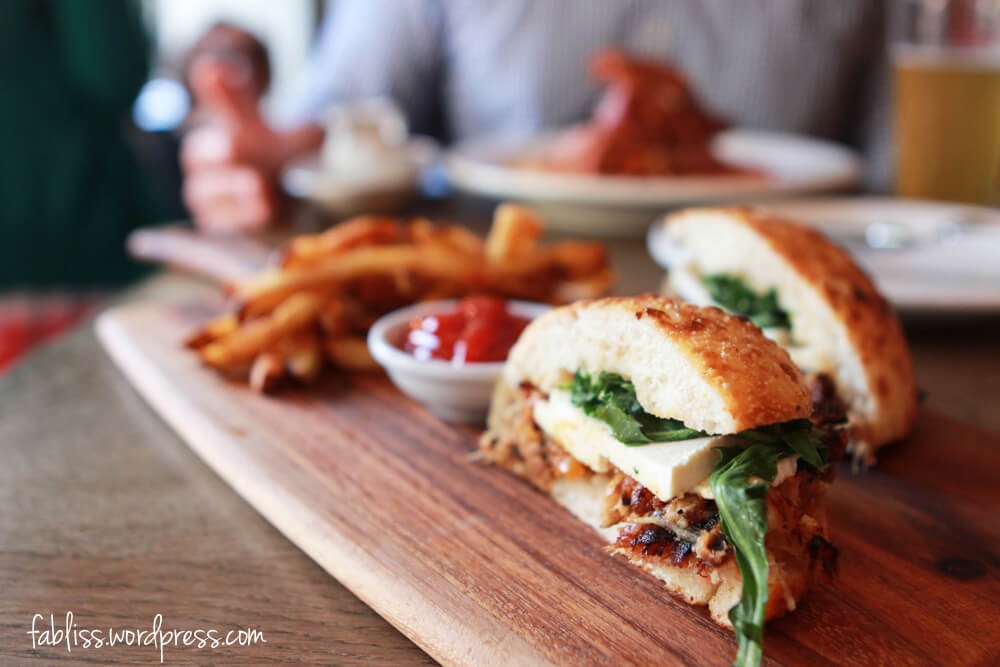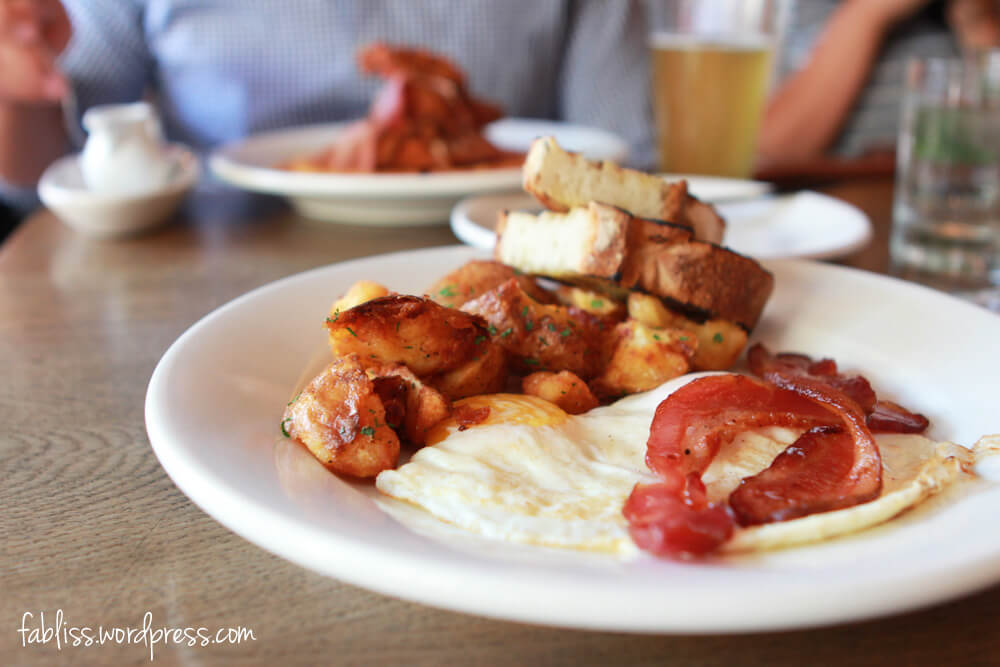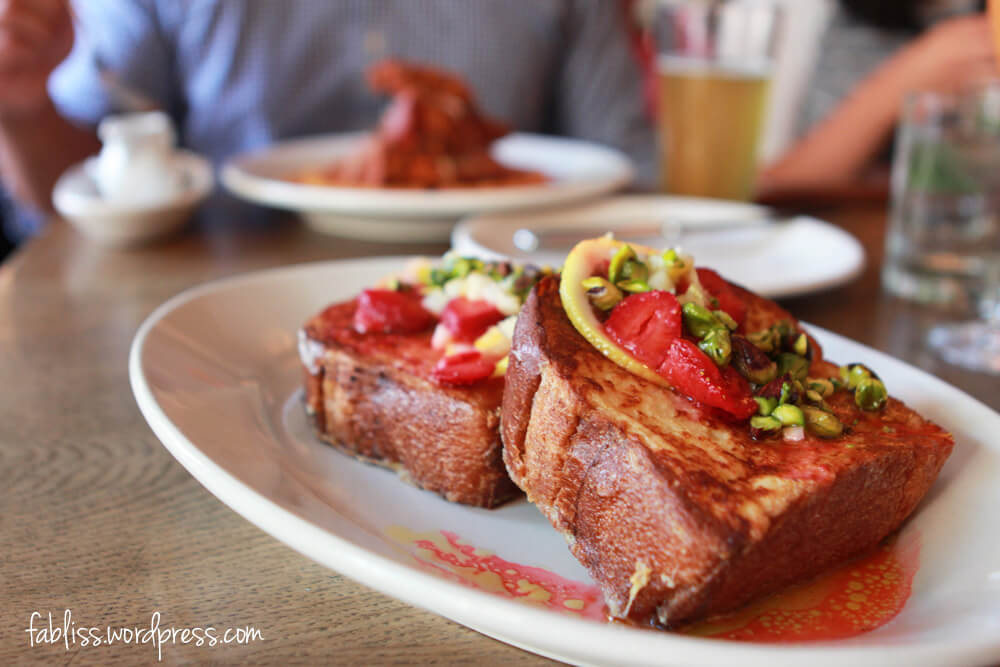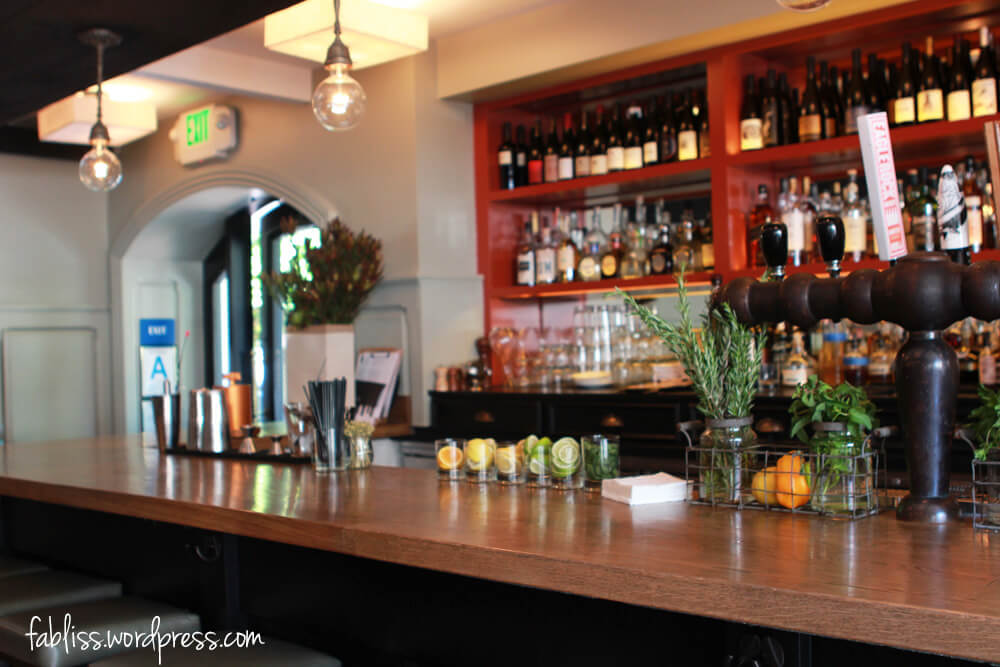 onto the drinks!! this place has a pretty bar… actually the decor of this place is wonderful. lots of natural light. hopefully you get to sit in their patio area…beautiful. white walls with dark wood and arch accents. you will love this place.
getting a res at noon on a sunday was hard. good thing they take walk-ins for their communal table. only con about the communal table is that it is a high table with stools (no back support).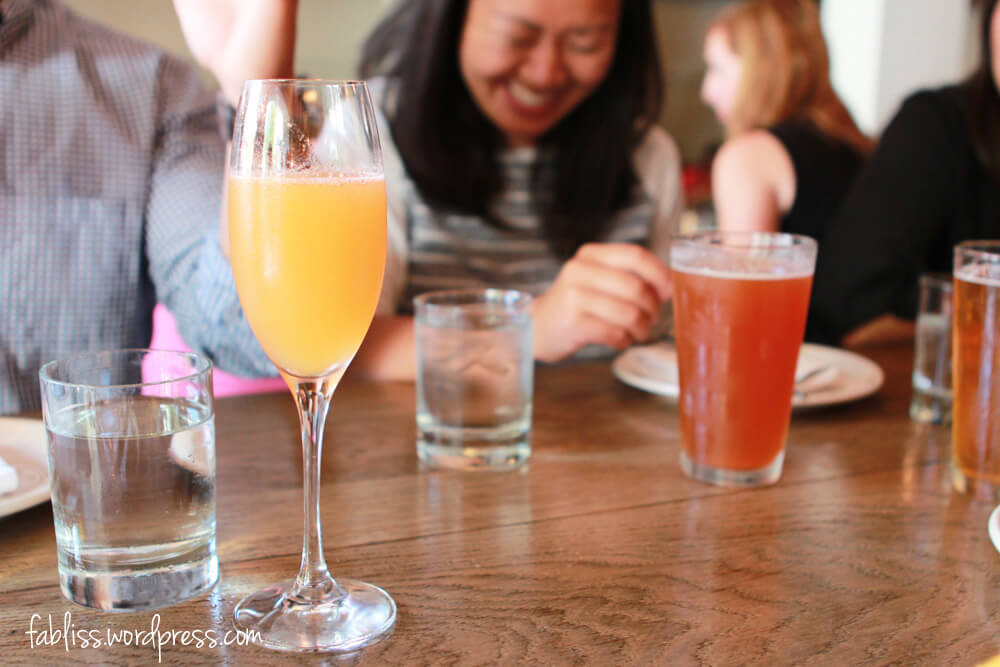 mimosa with peaches…do it. it is bomb. beer selection was good. obviously they also have a lot of wine selections since this is also known as a wine bar. shout out to our waiter christiaan who is also the mixologist here. thanks for the recs!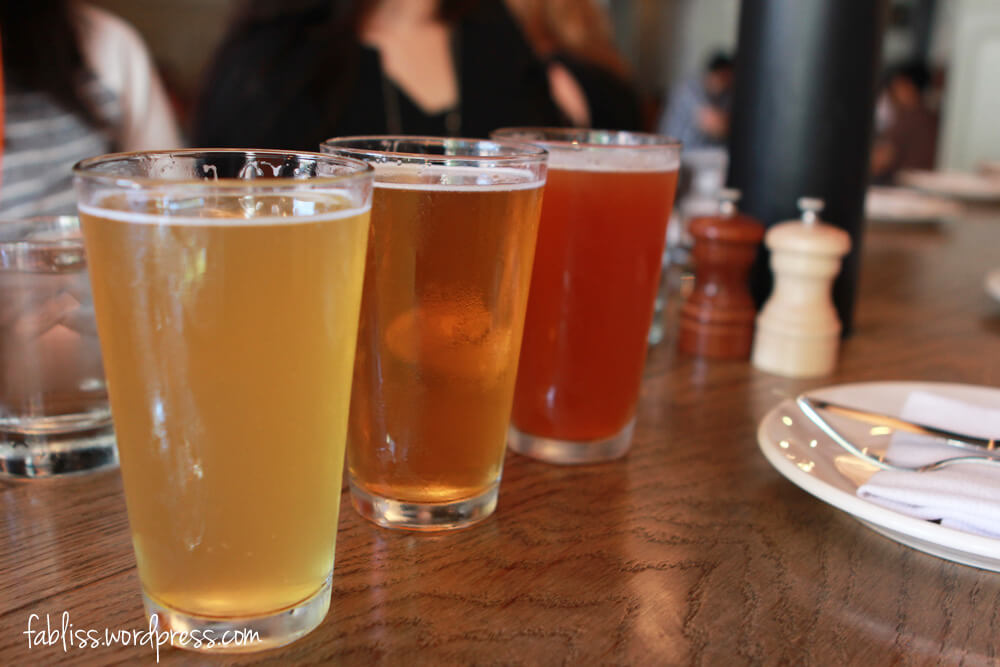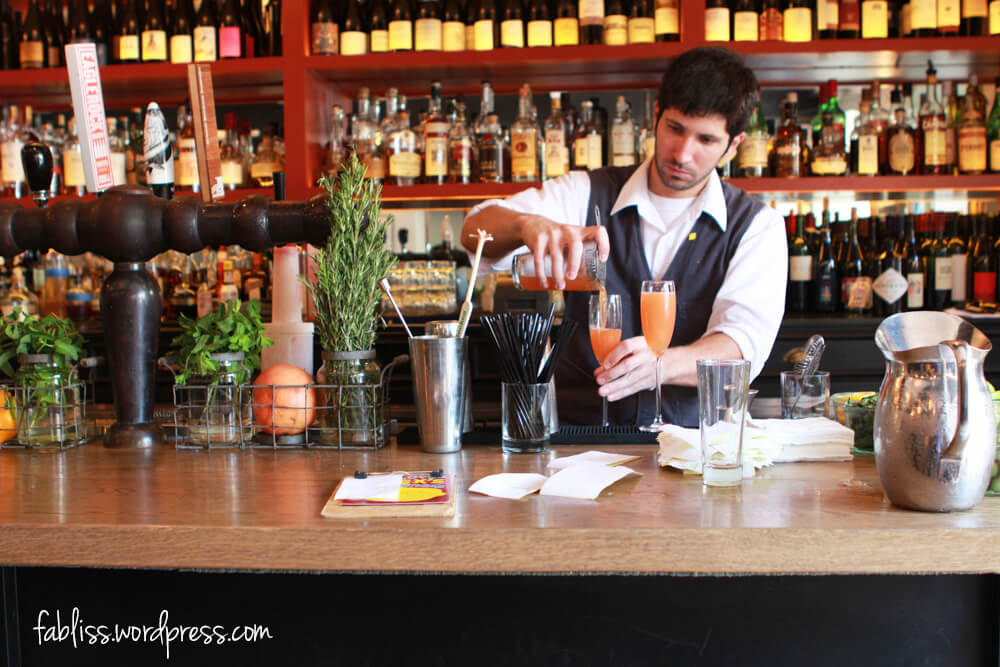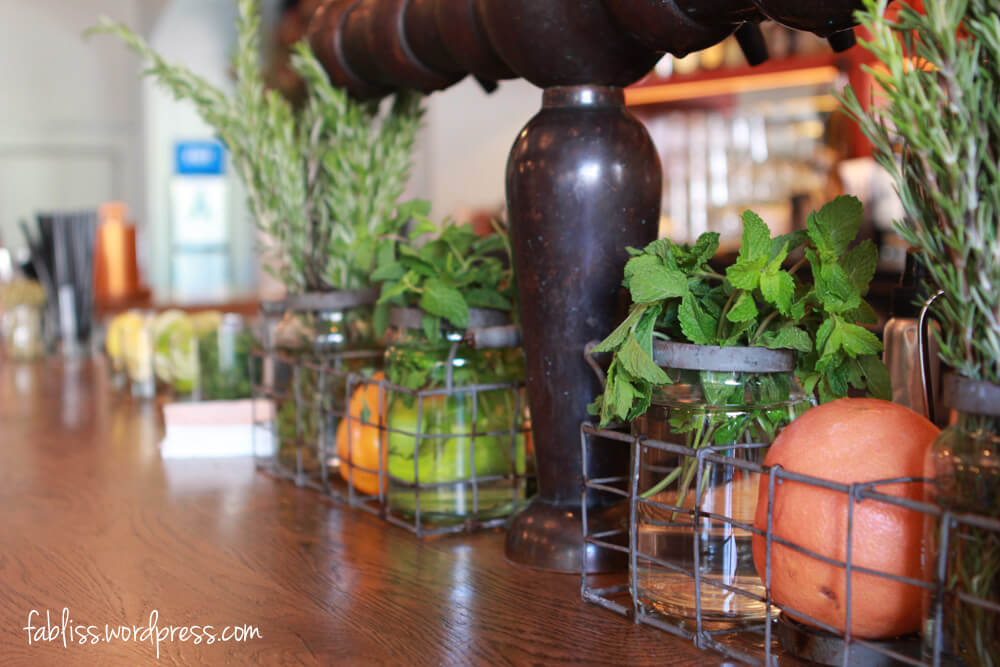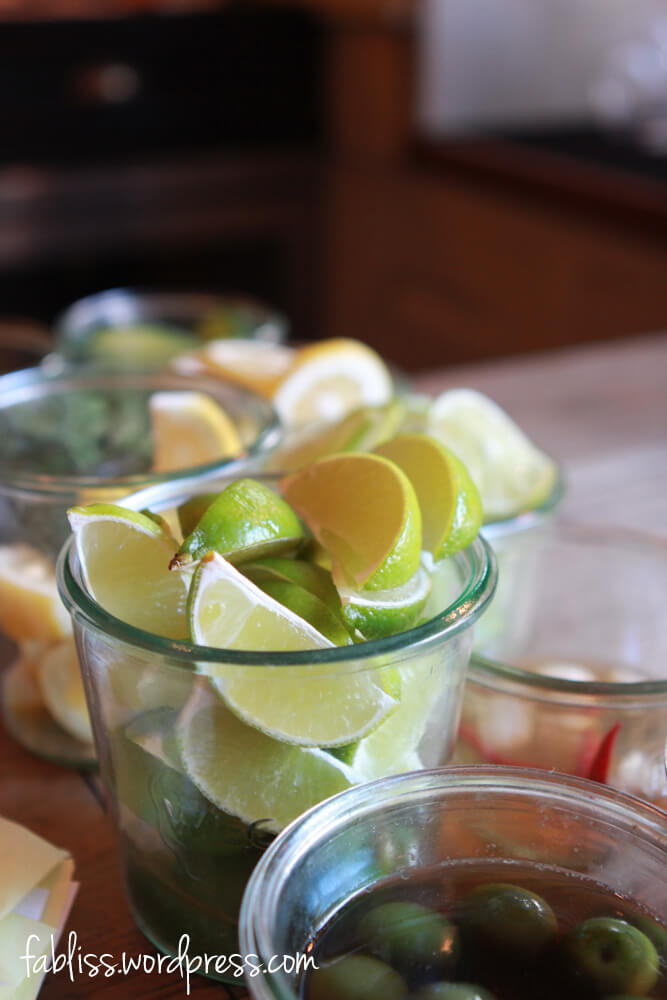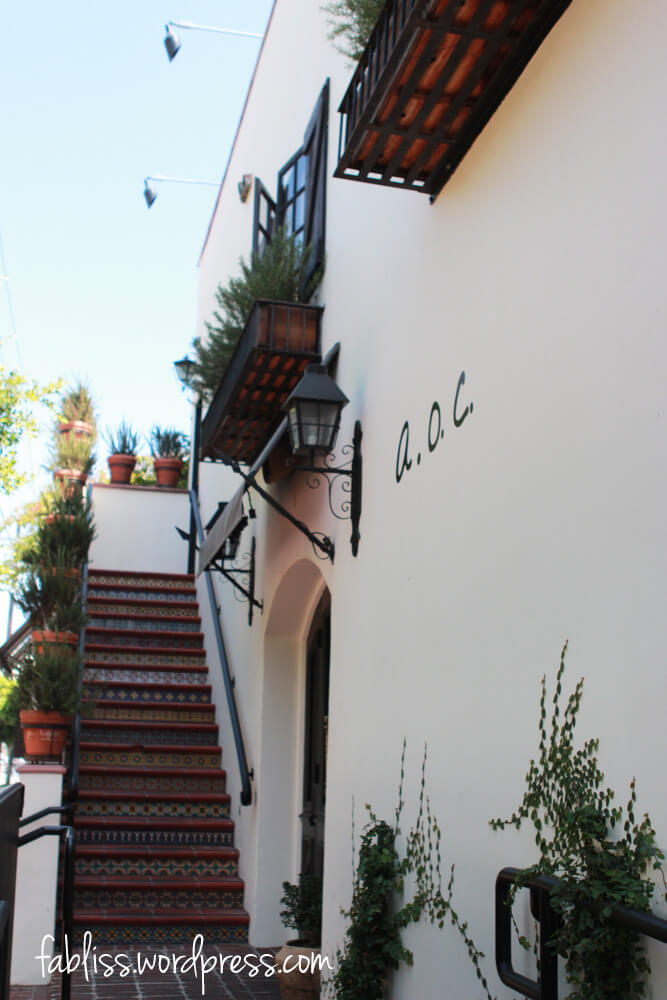 service: aoc has great service. friendly and fast.
parking: valet ($6) pretty pricey if you ask me. if you are lucky, you will find street parking (metered but free on sunday)
ambience: clean. beautiful accents. light and laid back. loved coming here on a sunday.
overall: aoc is an amazingly cute place. brunch was good… drinks were great. brunch here is on the little on the expensive side but if you compare it to other brunch places, it's pretty market. for the two of us, our total was $65 (including tax and tip). we didnt mind though. good food, great company. we cant wait to come here for dinner!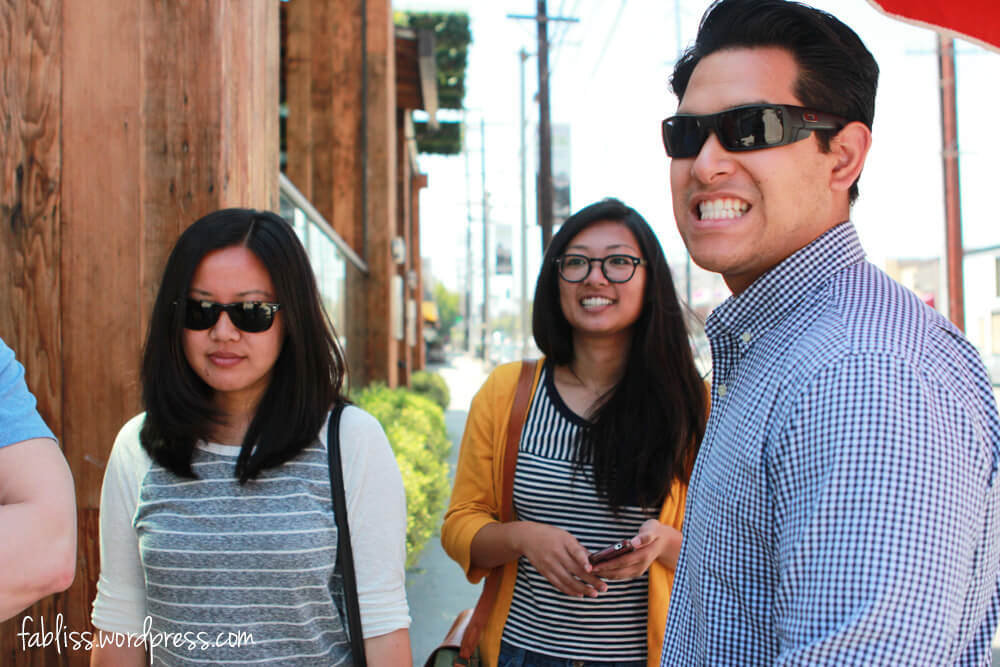 AOC
8700 W 3rd St
Los Angeles, CA 90048
Neighborhood: Mid-City West