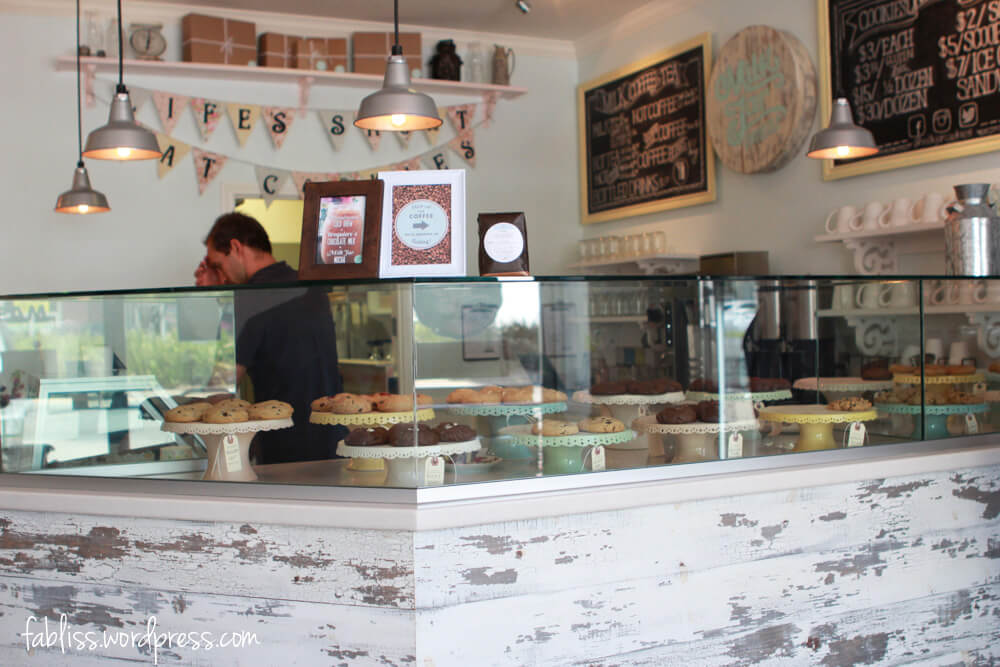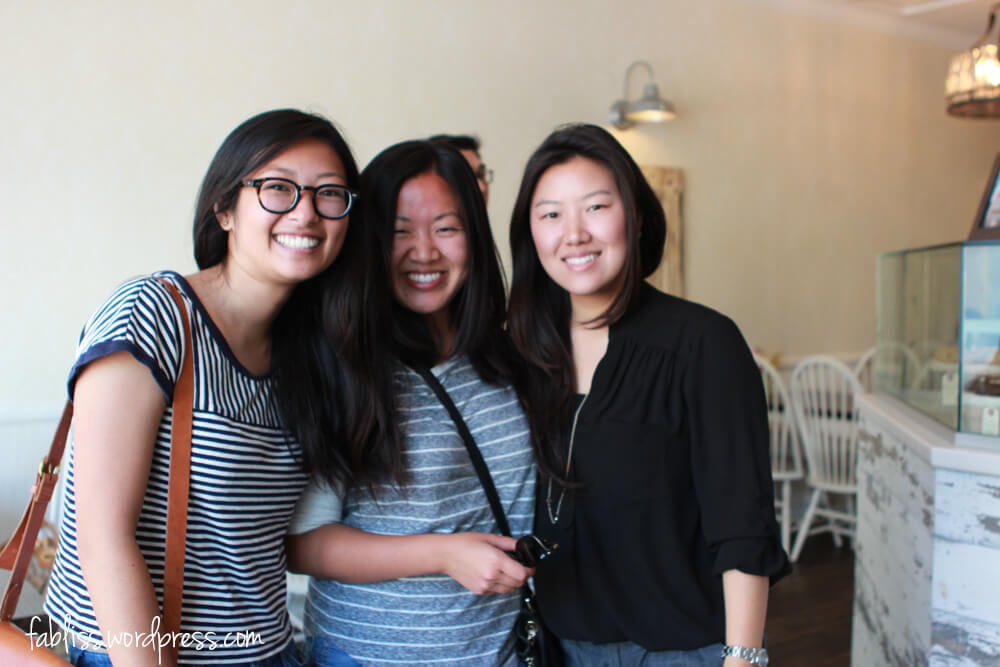 stella came to visit this weekend so that obviously means some food adventures were gonna go down! we went to milk jar cookies on wilshire after sunday brunch at aoc (to be posted later). this place is uber cute. come on, it's called milk jar cookies. how can it not be cute? if you need a mental picture of what this place will look like, think: pastels, lots of milk jugs, and cookies on milk glass cake stands.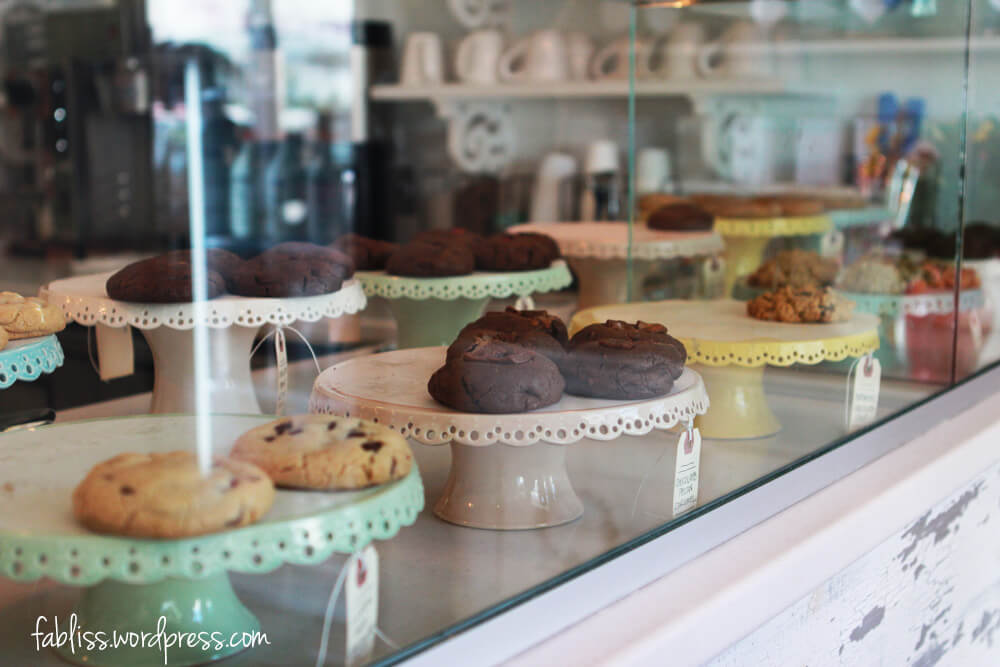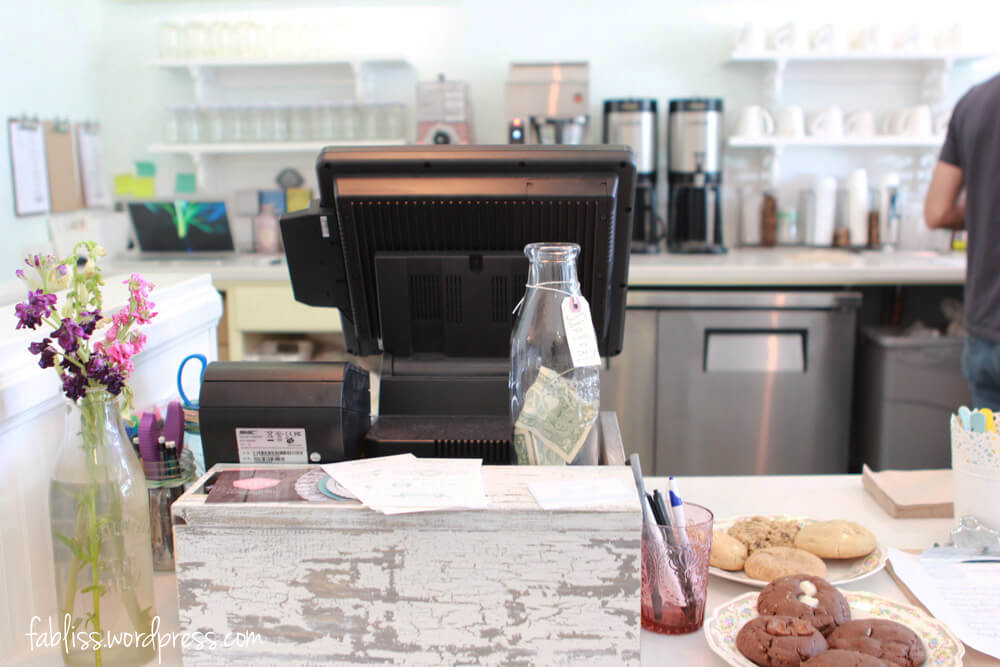 for the six of us, we got a dozen cookies for $30 (we used a 10% coupon we got for checking in)…$2.50 per cookie is pretty market for cookies these days (go milk jar cookies!). we also got a glass bottle of 2% milk (i mean who eats cookies without milk).
oh, and they proudly serve fosselman's ice cream… ya know, for those who live for ice cream sandwiches.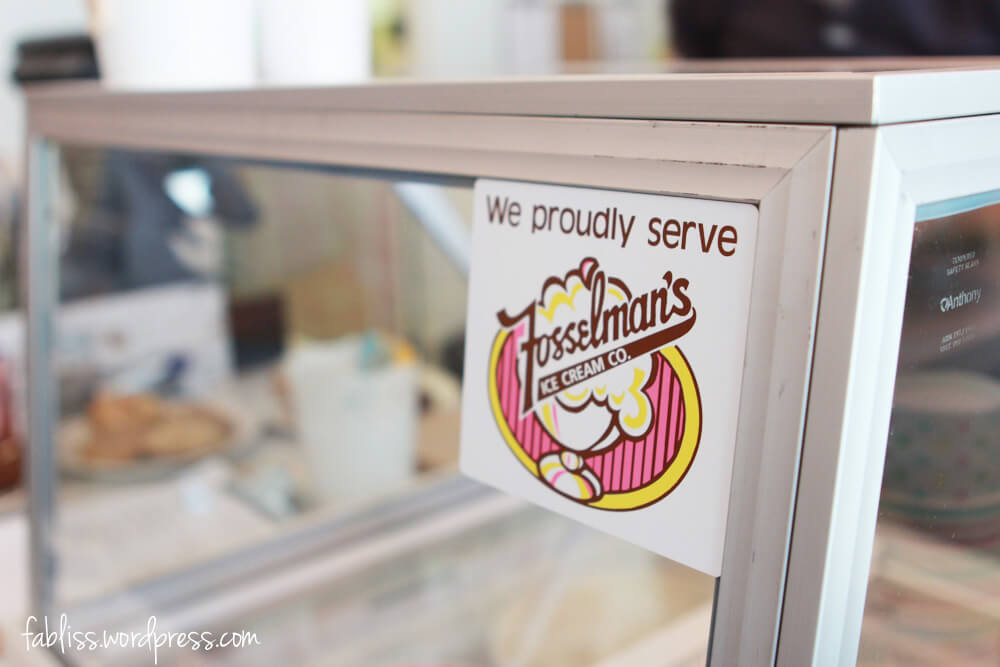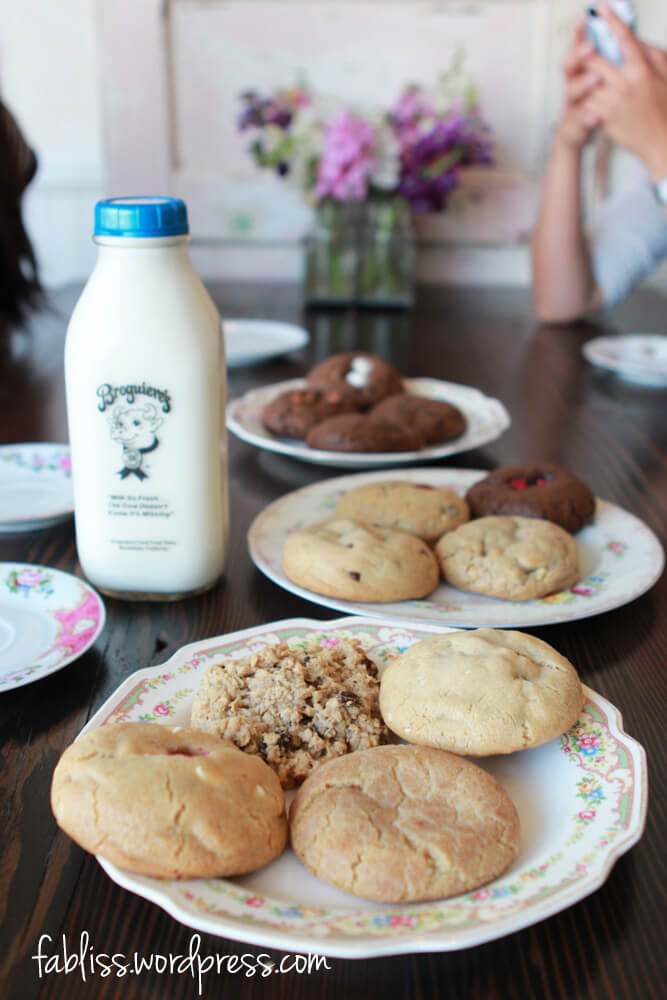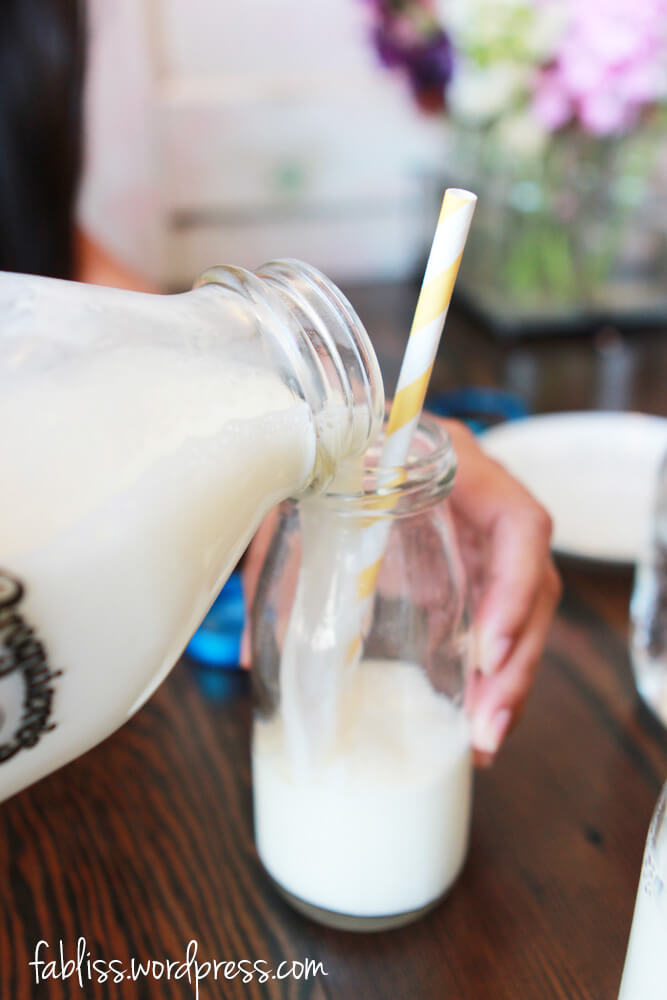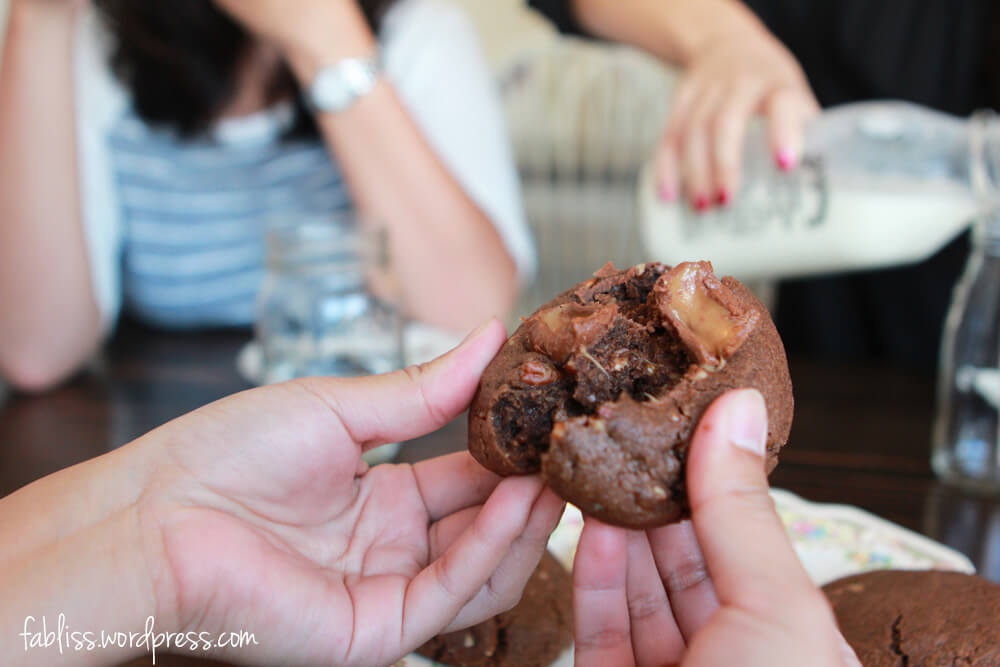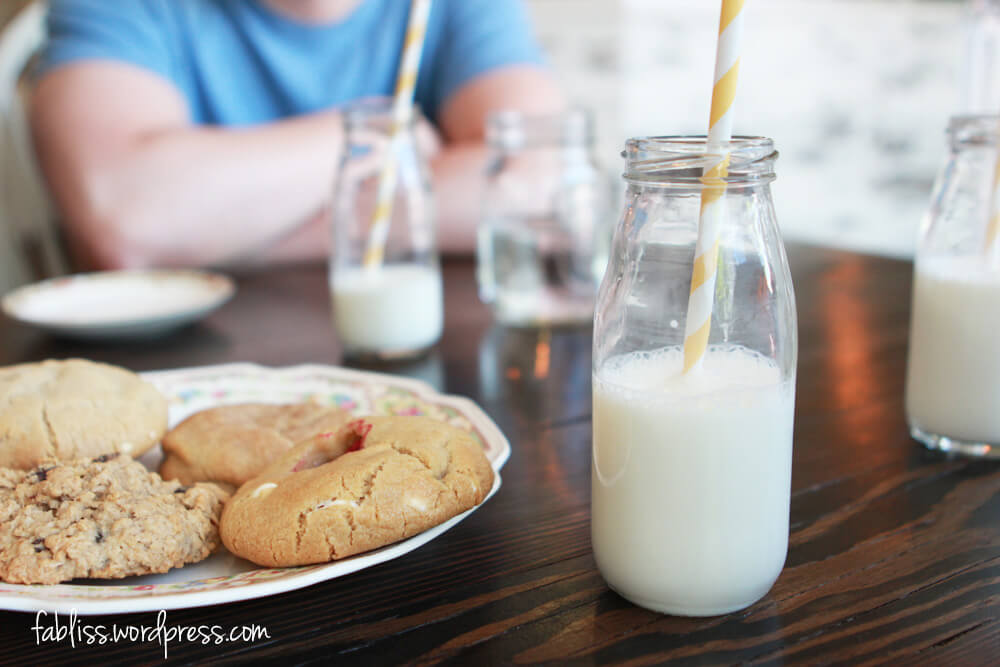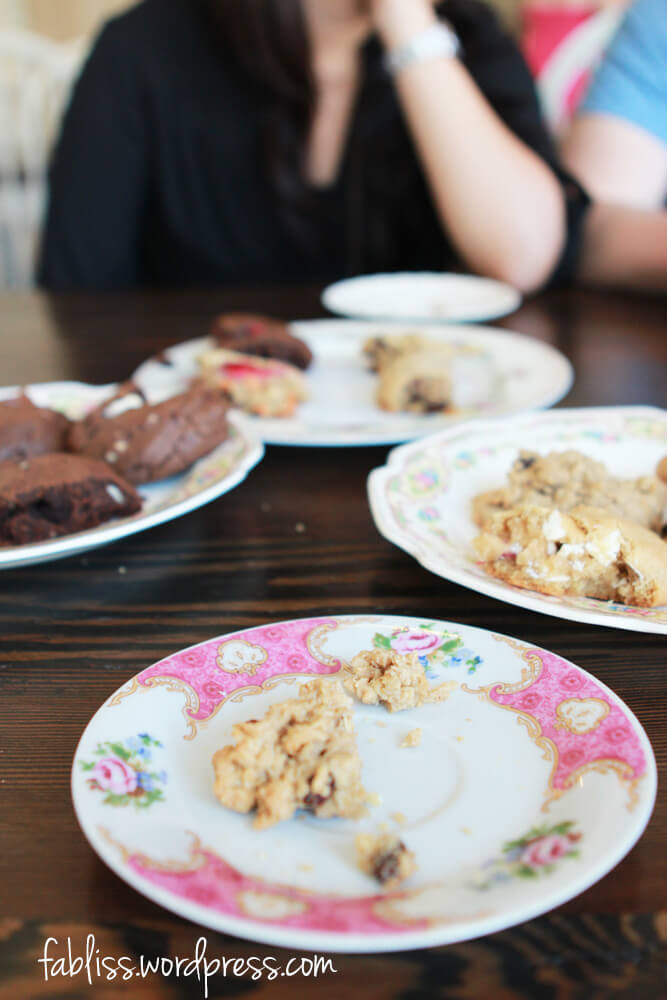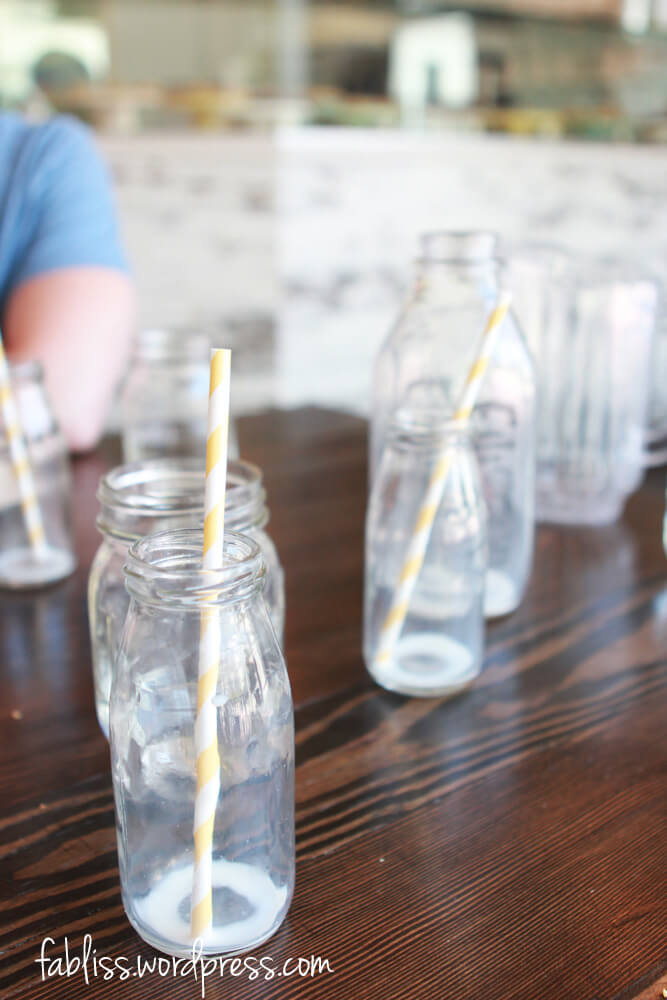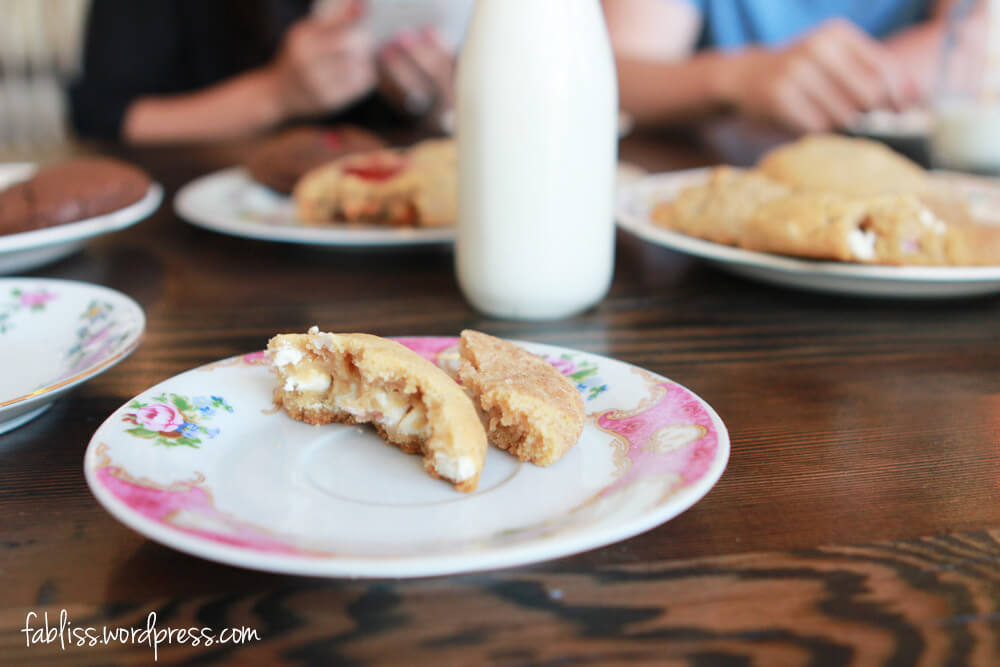 food: 12 cookies. we pretty much got every flavor. cookies worth mentioning:
banana split (has chocolate so i did not taste) – this was a big hit. it was still warm and gooey.

white chocolate raspberry – this was my favorite. perfectly paired with milk.
chocolate raspberry
mint chocolate
rocky road
cinnamon sugar
so these cookies are thick. not you're average flat cookie. psh. who eats flat cookies when you can have fat ones? all of the cookies were crisp on the outside and so soft on the inside (my favorite kind of cookie). some might find these a little doughy so i get if some people dont become fans but i enjoy them.
cute details:
if you decide to get milk with your cookies (obviously a good choice), you get milk glasses with pastel striped paper straws. (the straws you see in every wedding on pinterest)
milk jars everywhere (even the lamps)
fresh flowers on each table
paper flowers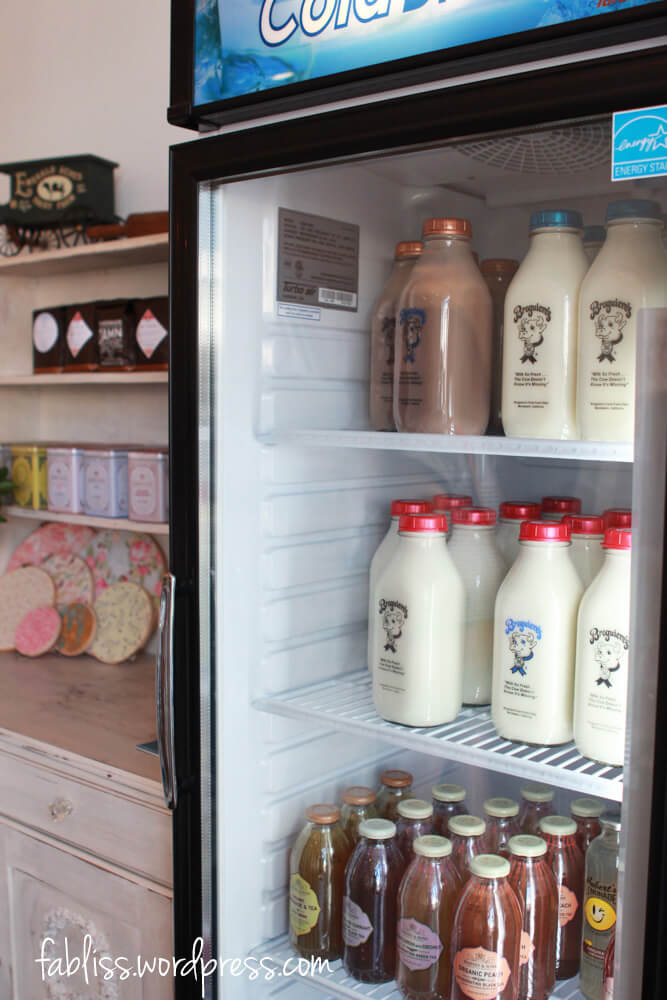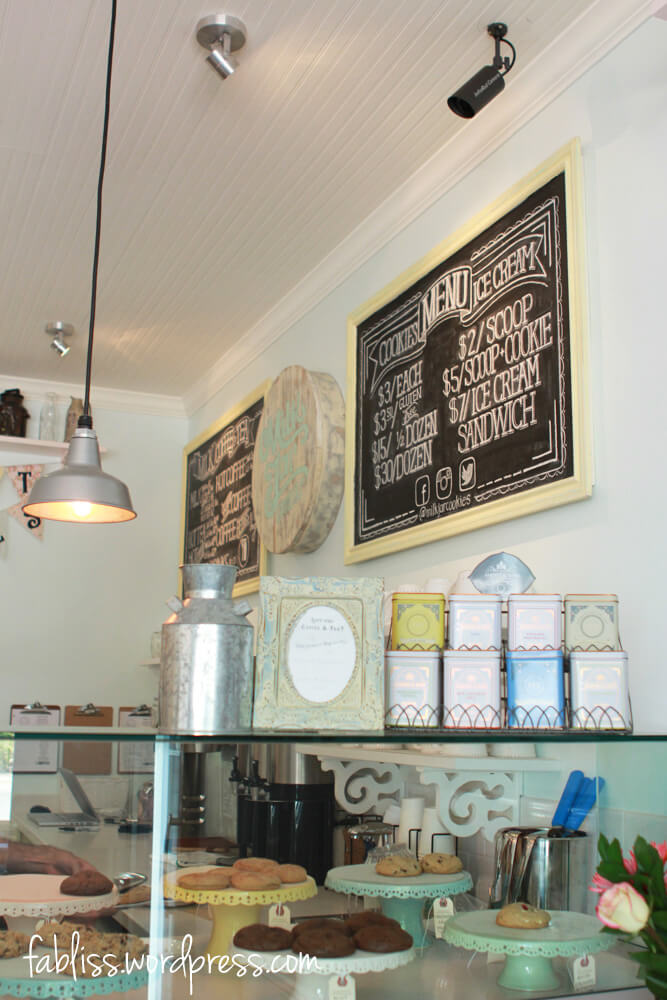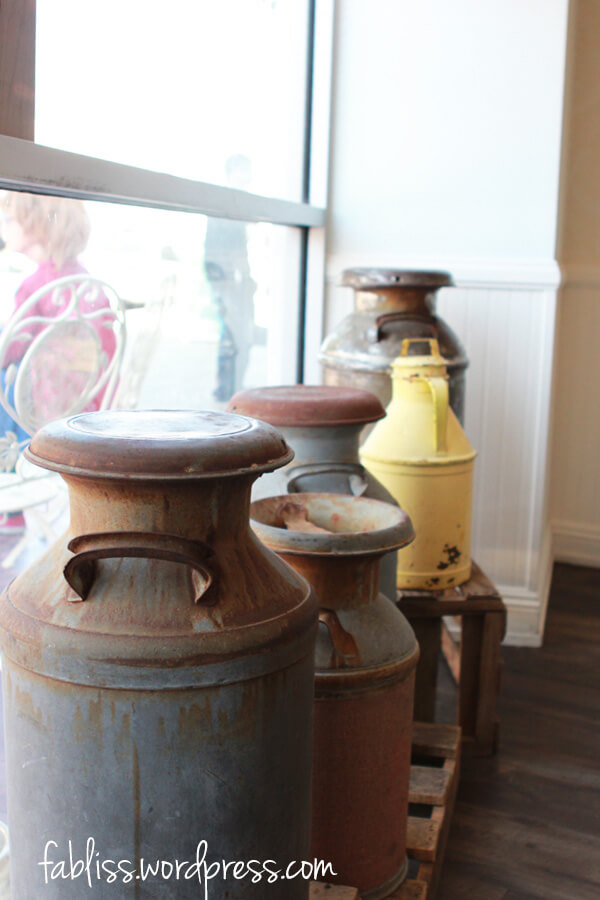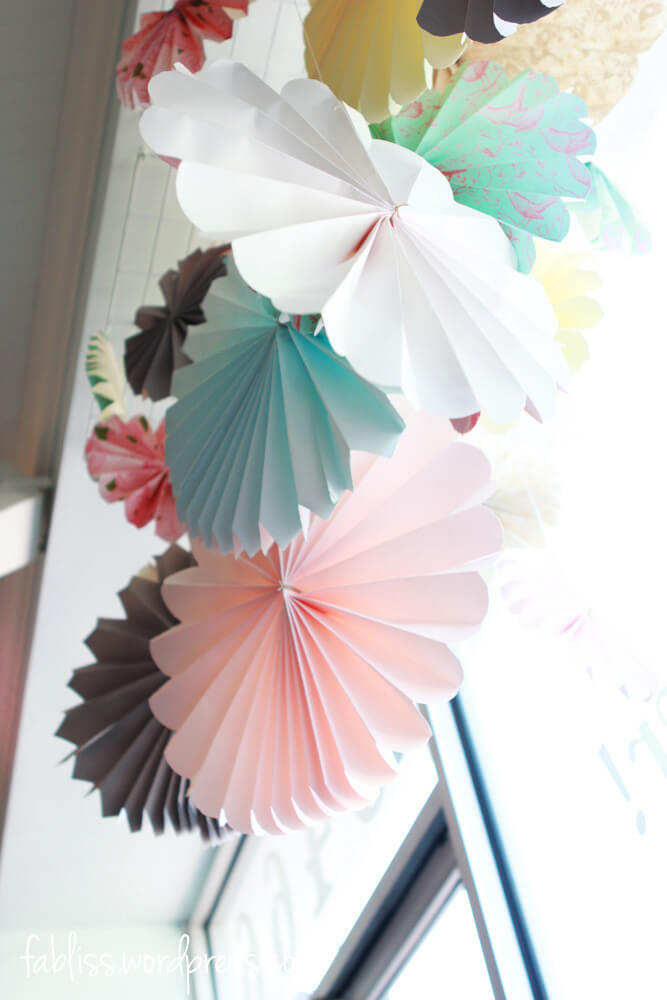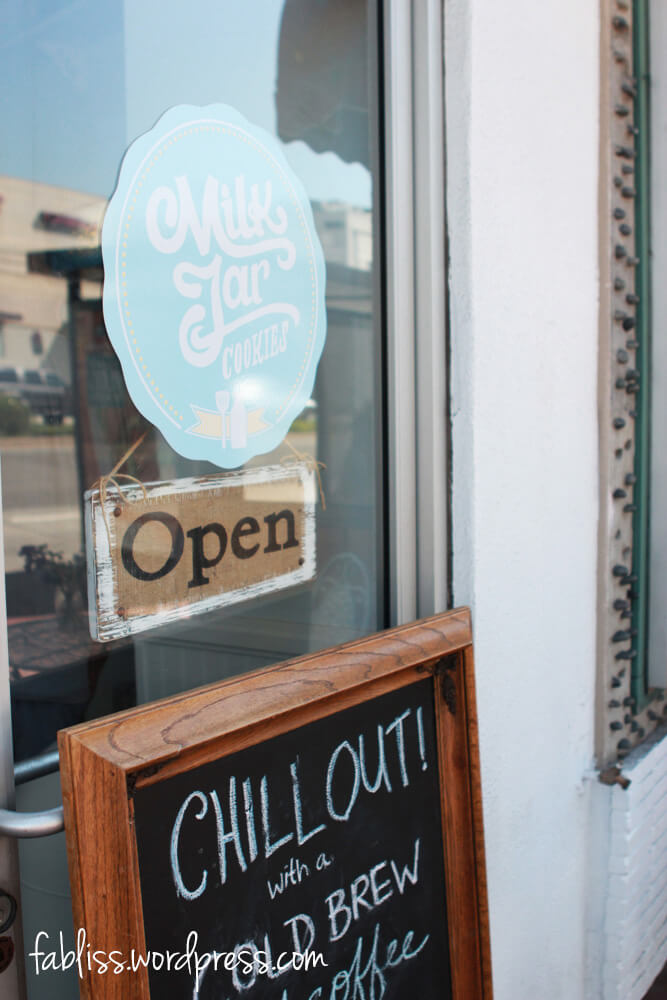 parking: street parking. since it was a sunday, all meters were free. (score)
service: guys were nice.
overall: we will be coming back to you, milk jar cookies for some cookies and cold milk (obvi). if you are in the area, i would recommend stopping by and checking it out.
5466 Wilshire Blvd
Los Angeles, CA 90036
Categories: Dessert, Bakery, Coffee & Tea