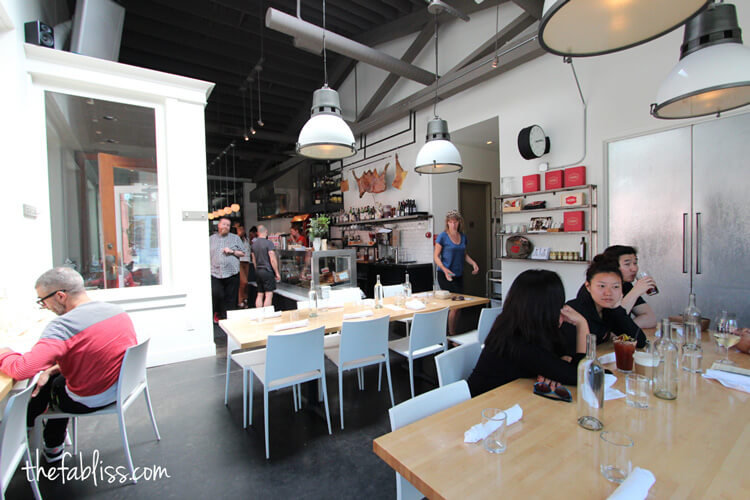 kyle picked olympic provisions because he wanted to try their charcuterie plate and because it was featured in GQ magazine.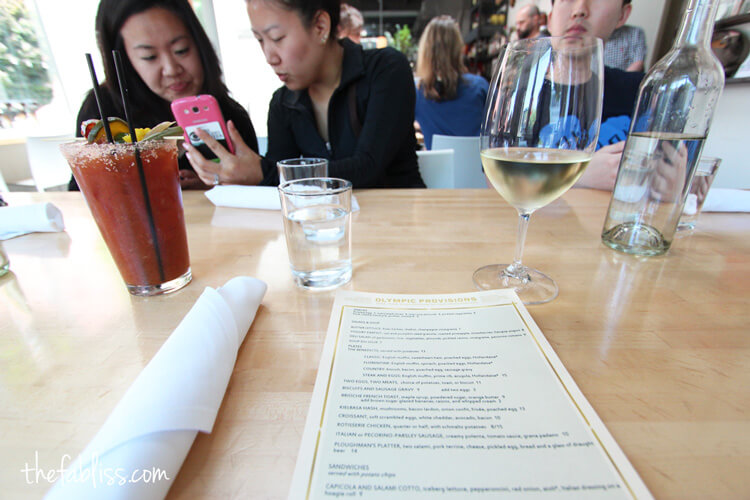 we ordered:
ploughman's platter ($14) – their charcuterie plate. two salami, pork terrine, cheese, pickled egg, bread and a glass of draught beer.
croissant and scrambled eggs ($10)
capicola and salami cotto sandwich ($9) – lettuce, pepperoncini, red onion, aioli, italian dressing on a hoagie roll.
steak and egg benedict ($13)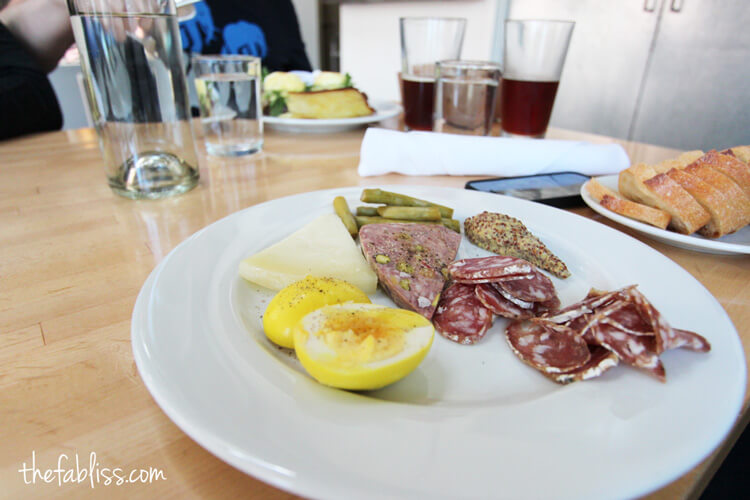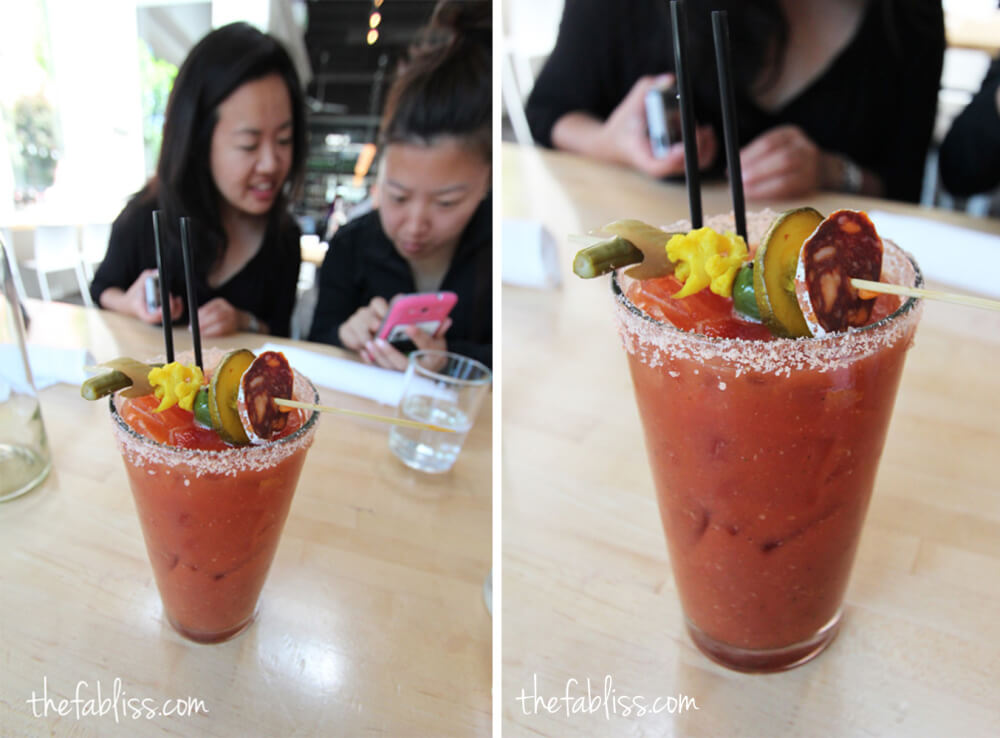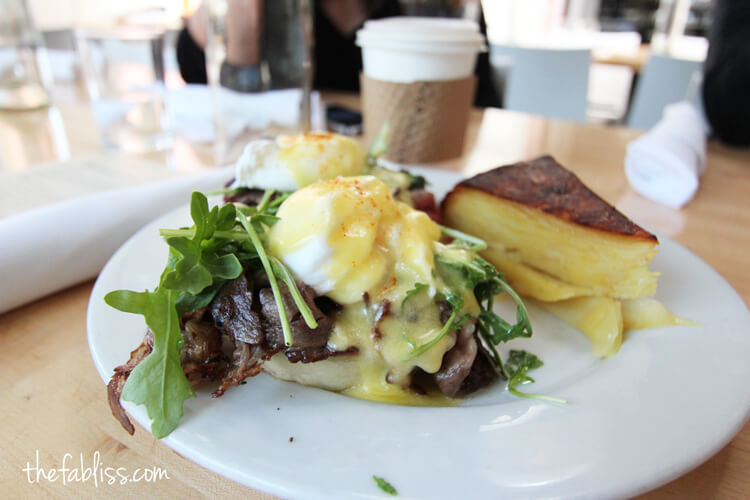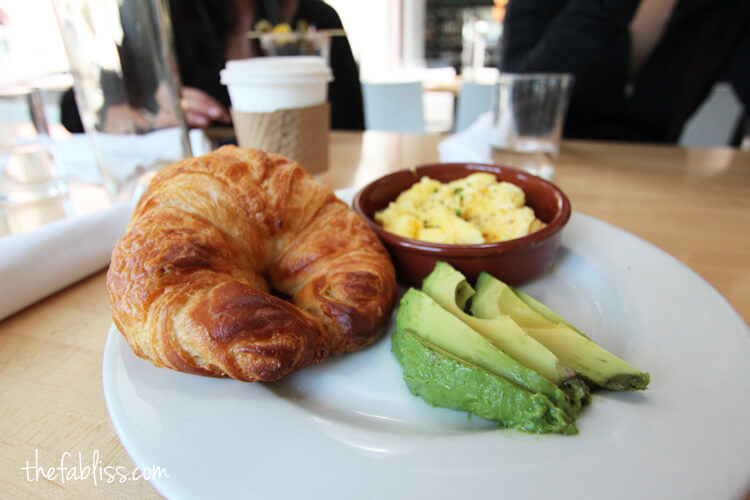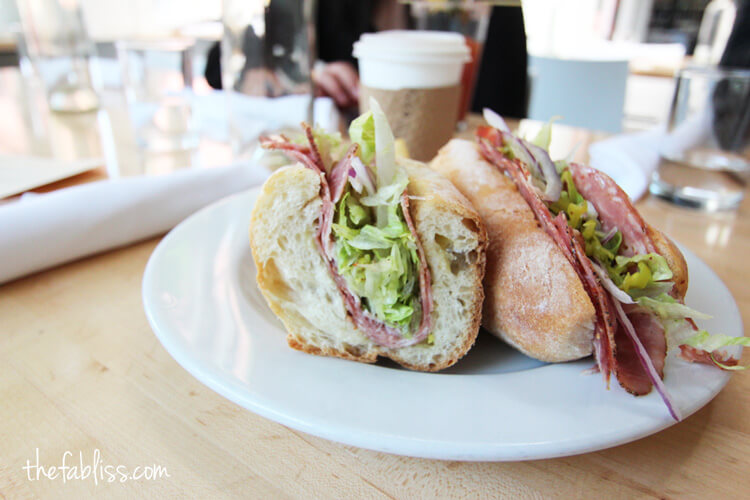 food: everything we got was just okay. nothing too memorable. bloody mary was pretty awesome though.
ambience: cute, clean, open space. it was actually a great stopping place to grab a beer (just wish we loved our food a little more)
service: okay. not too much interaction besides putting in our order.
overall: would i recommend it? not really. out of all of our meals in pdx, this was my least favorite. it was missing any sort of wow factor. portland has so many great options, i would pass on this one unless you are in the area and just want to grab a beer.
Olympic Provisions
1632 NW Thurman St
Portland, OR 97209