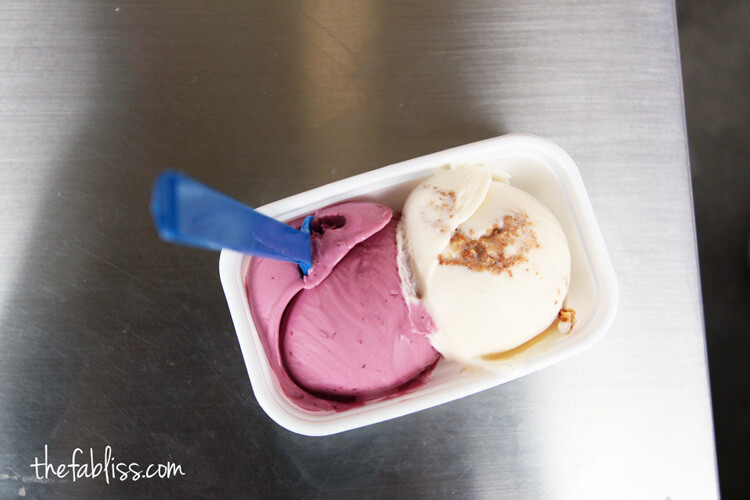 our awesome friend, lauren recommended that we stop by her favorite gelato shop, il laboratorio del gelato (near katz's). after trying a few samples, we decided to get a scoop of the amaretto crunch and blackberry.
bomb. so bomb. amaretto crunch is so delicious. we got the blackberry since we thought it was a nice balance between creamy and tart.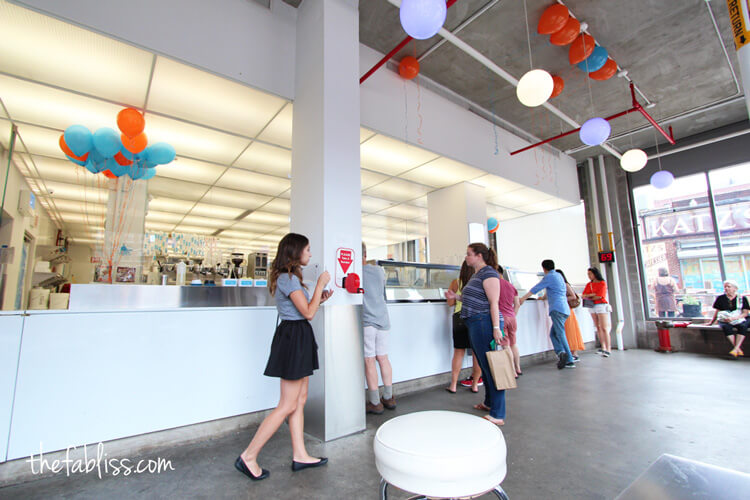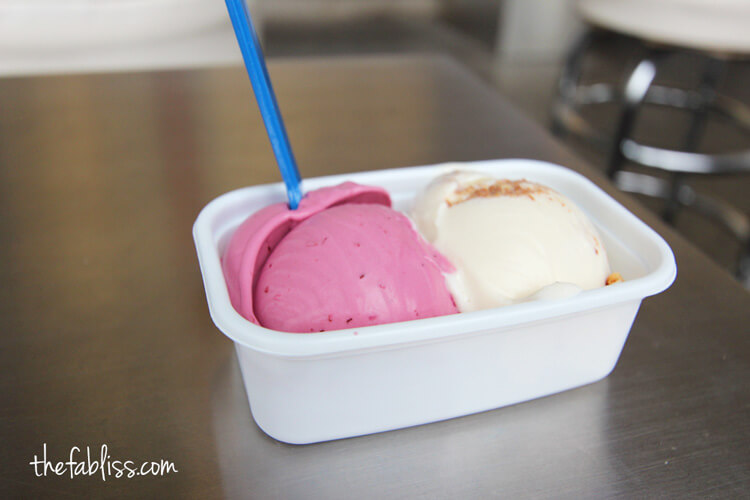 ice cream: scoops are on the smaller side… but still worth it in my opinion. get the amaretto crunch. you will not regret it.
ambience: very open space. white walls accented with orange and blue. large windows with lots of natural light. limited seating along the windows.
service: staff is good. during peak times, you have to grab a number and wait to be called. they are pretty efficient at servicing people even though everyone is trying to sample different flavors.
overall: great gelato. we will be coming back, fo sho.
il Laboratorio Del Gelato
188 Ludlow St
b/t Houston St & Stanton St
New York, NY 10002
Neighborhood: Lower East Side