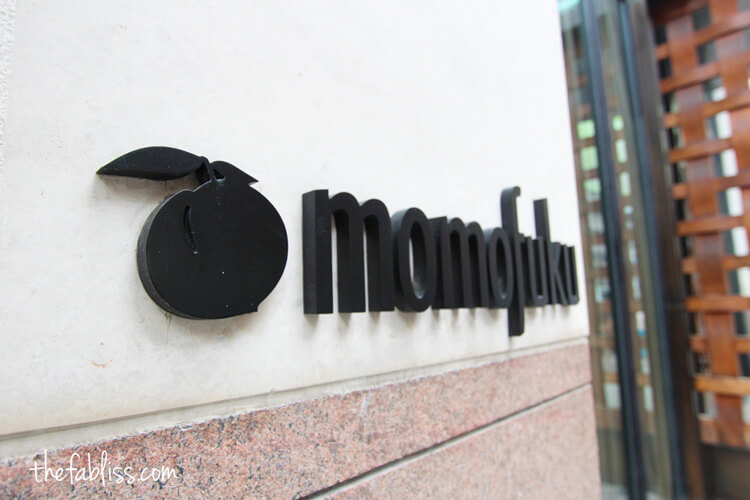 last time we were in new york city, we tried momofuku's ramen and pork bun and fell in love. after that experience, we put momofuku milk bar on our must try list!
i will be honest and say that we did not do any homework before walking into the relatively new location in midtown west. first question to our cashier: "sorry, this is our first time here… what is crack pie?" response: "a gooey pie made of butter, sugar, eggs, cream. it is so addicting!" done! we will have one slice please!
second question: besides crack pie, what else do we absolutely need to try right now? soft serve! whaaat?! cereal milk soft serve with cornflake crunch. whaaaaaaat??!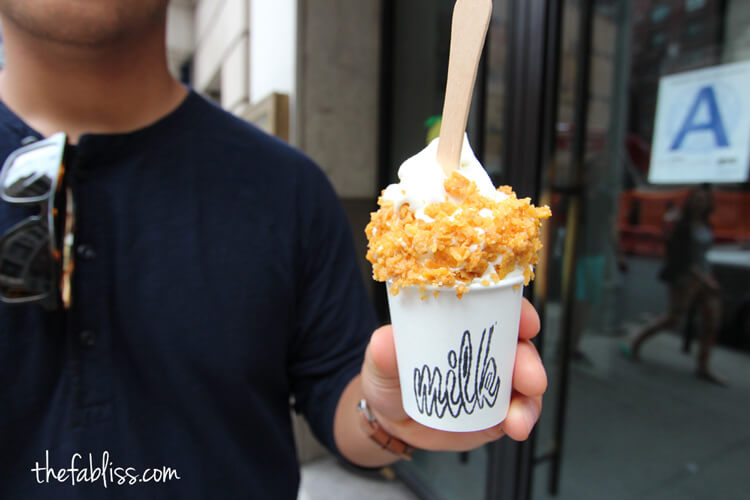 cup of cereal milk soft serve ($4.50) with cornflake crunch ($0.75) – yes, just like everyone else has claimed… its like eating a bowl of cereal. but! imagine, eating the coldest bowl of cereal in your life. sounds good, right?! welp! we were fans and would highly recommend this. if you are a texture person, you will definitely love the cornflake crunch. they top your cup with it and add some to the bottom of your cup. nice touch.
crack pie by the slice ($5.50) – this is pretty darn good. however, it is verrrrrry sweet. (this is coming from a person who loves sweets… take it how you want to) i would recommend coffee. or! get the soft serve… it helps cut the sweet.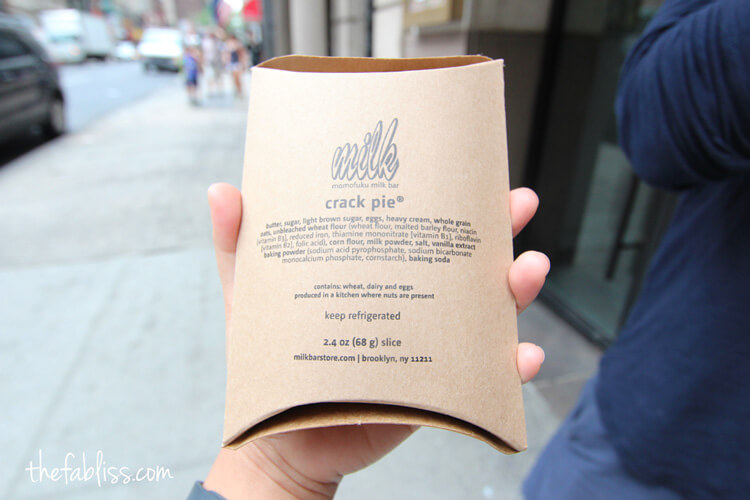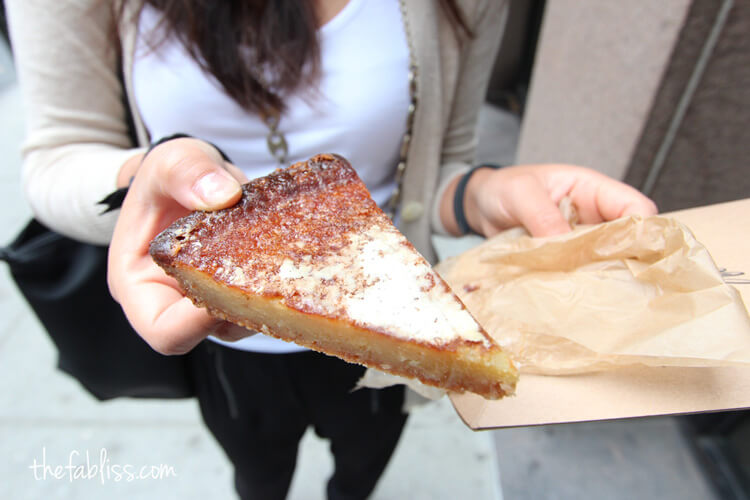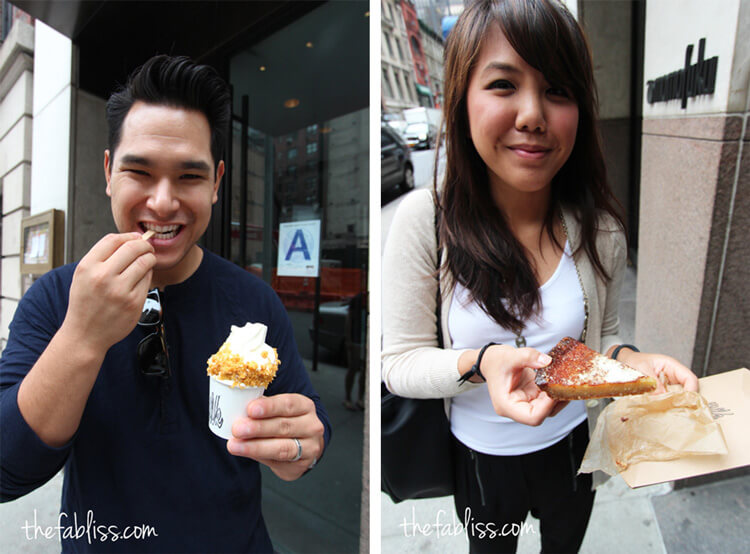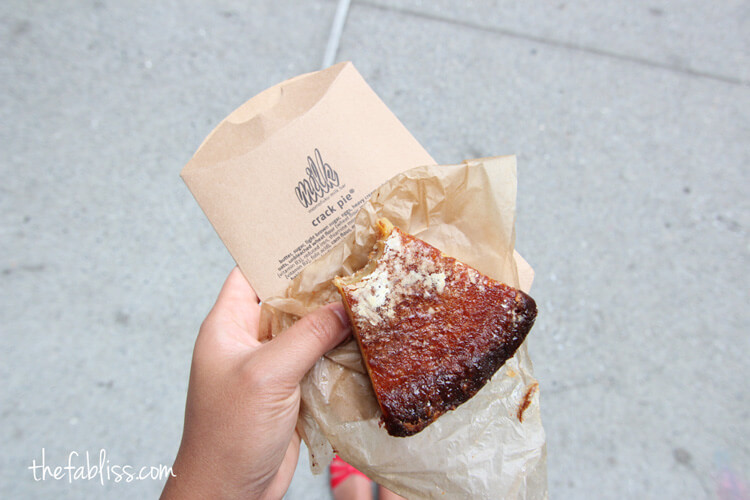 milk bar is good. we will definitely be back to try other things on the menu (anyone want to split a whole birthday cake with me? it looks amazing and i have to have it!) if you had to get one thing though, i would get the soft serve… that's just me though.
Momofuku Milk Bar
15 W 56th St
New York, NY 10019