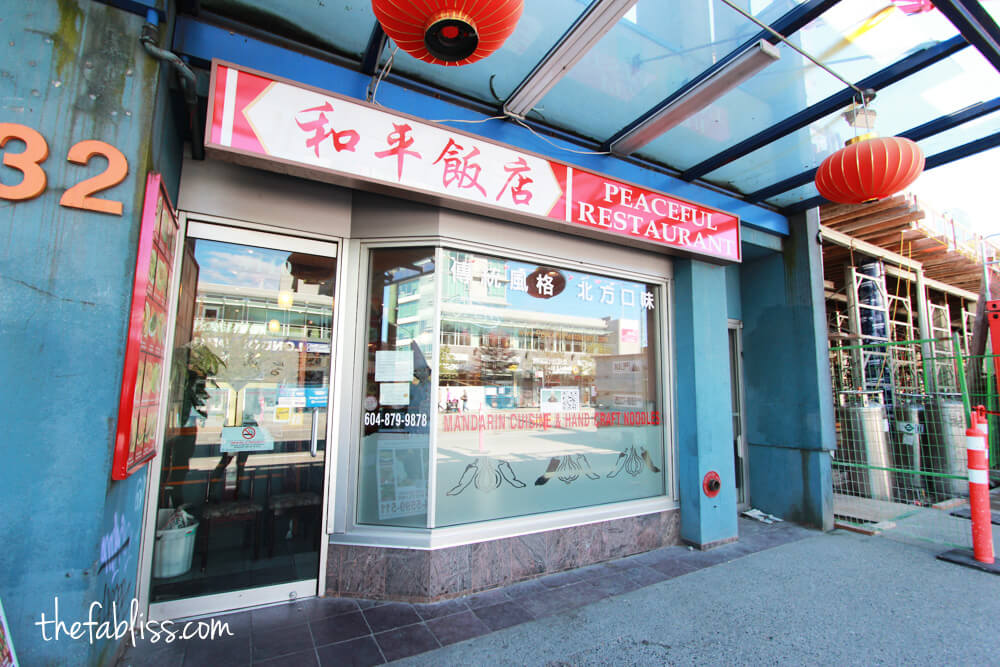 we absolutely had to go to the peaceful restaurant in vancouver after (i) it was featured on triple d and (ii) after my co-worker highly recommended this place to us. they are known for: hand pulled noodles.
sidenote: this place is a little bit away from downtown so thank goodness chelsey had a car!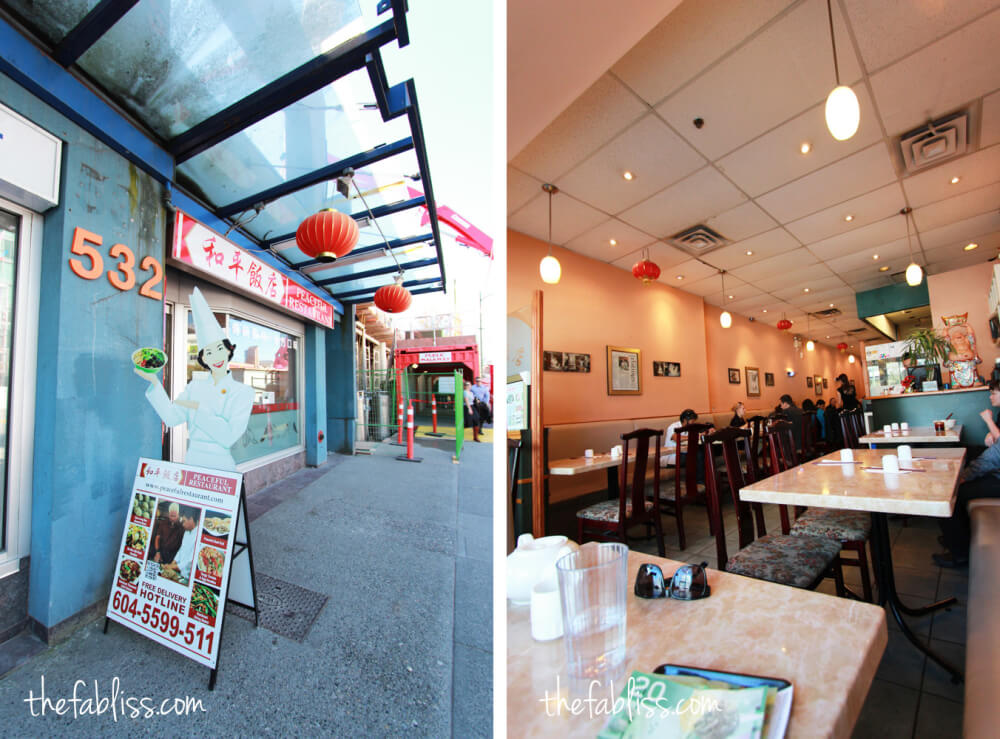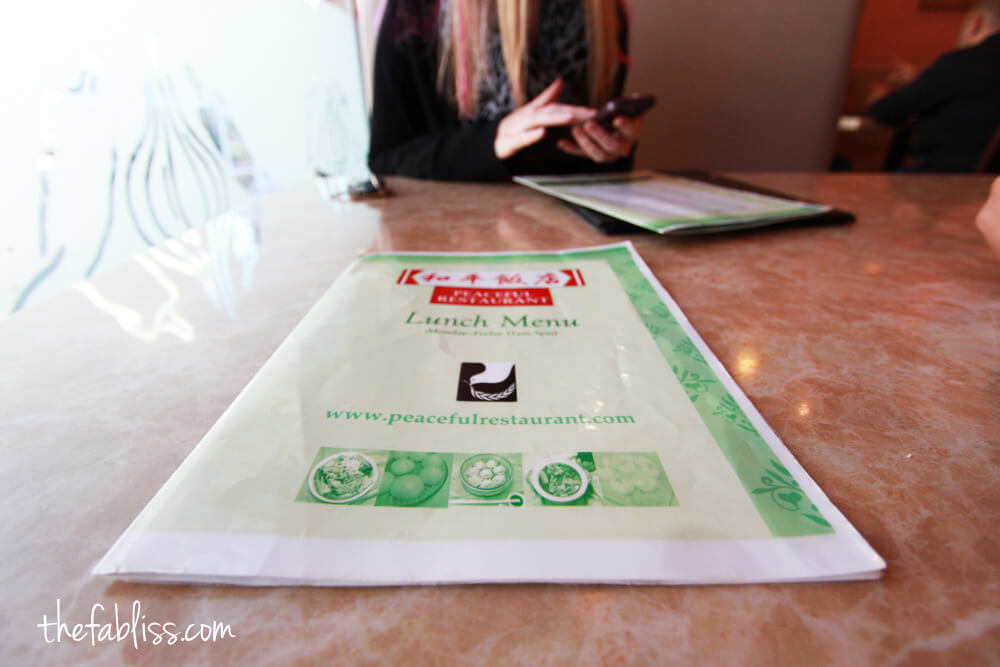 here is what we ordered:
pan-fried pork dumplings ($8)
dan-dan noodles (spicy, tangy peanut sauce, minced pork & spinach) ($8)
peaceful house stir-fried noodles (served with seafood, pork, vegetables & chilli garlic sauce) ($13)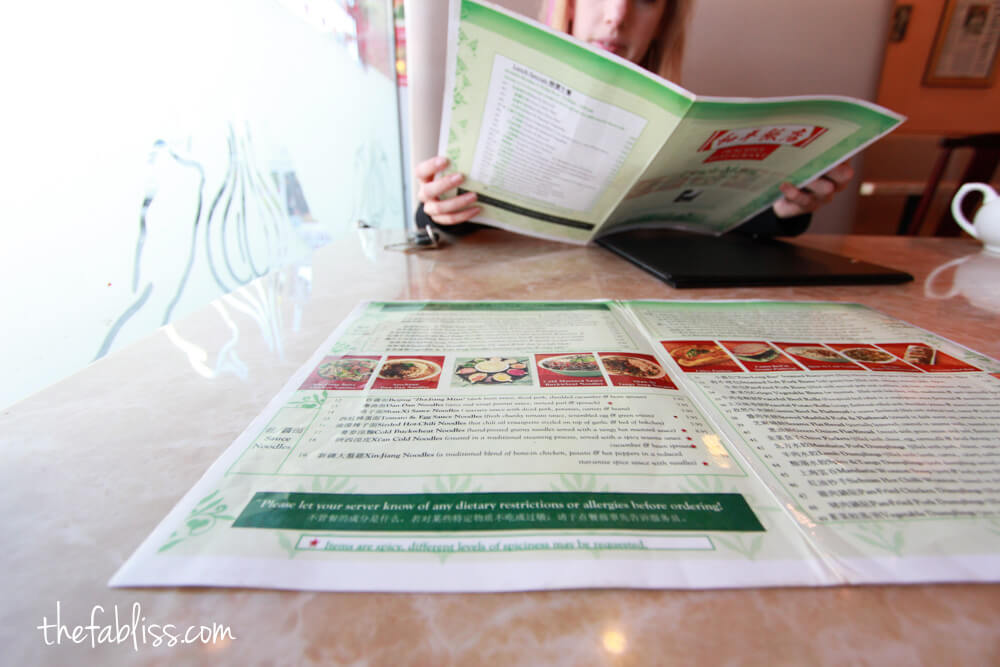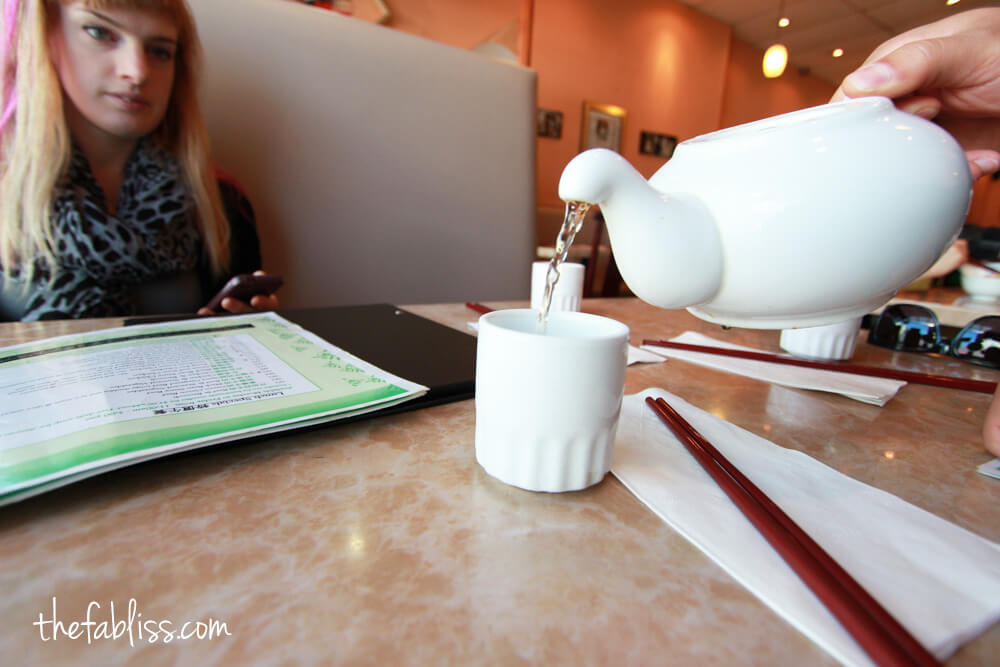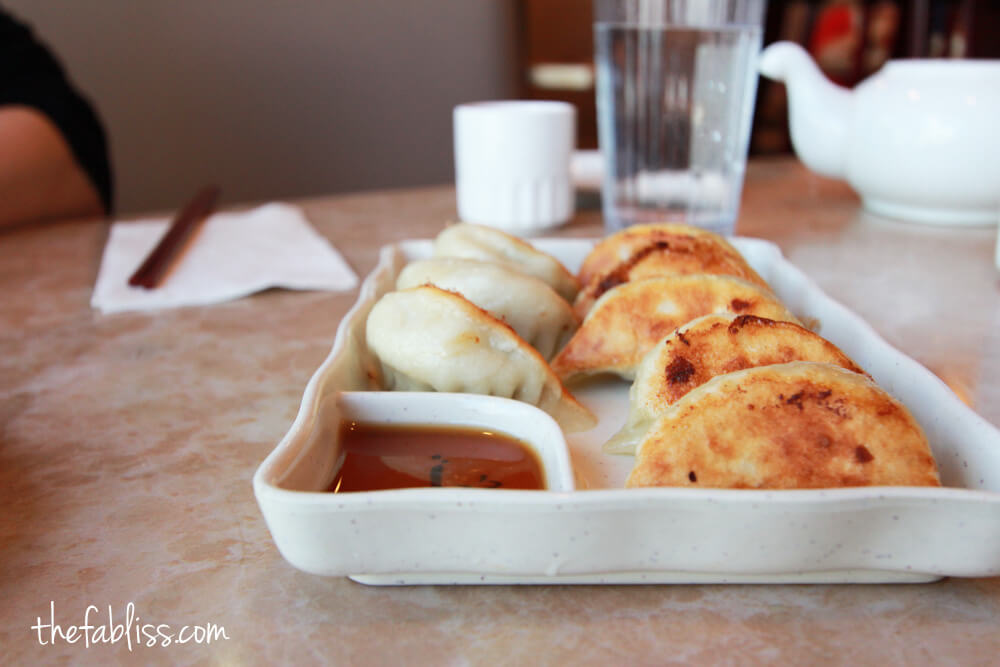 dumplings were a great app. hot, crispy with a yummy dipping sauce (soy sauce based?).
based on the a recommendation from our waitress, we got the dan-dan noodles. i mean, this dish is classified under "sauce noodles" how do i not love it?! so the noodles… are AWESOME. we get why people rave about the noodles. they were so good! perfectly cooked and smothered in a peanut sauce… so if you aren't a peanut fan, then don't get this.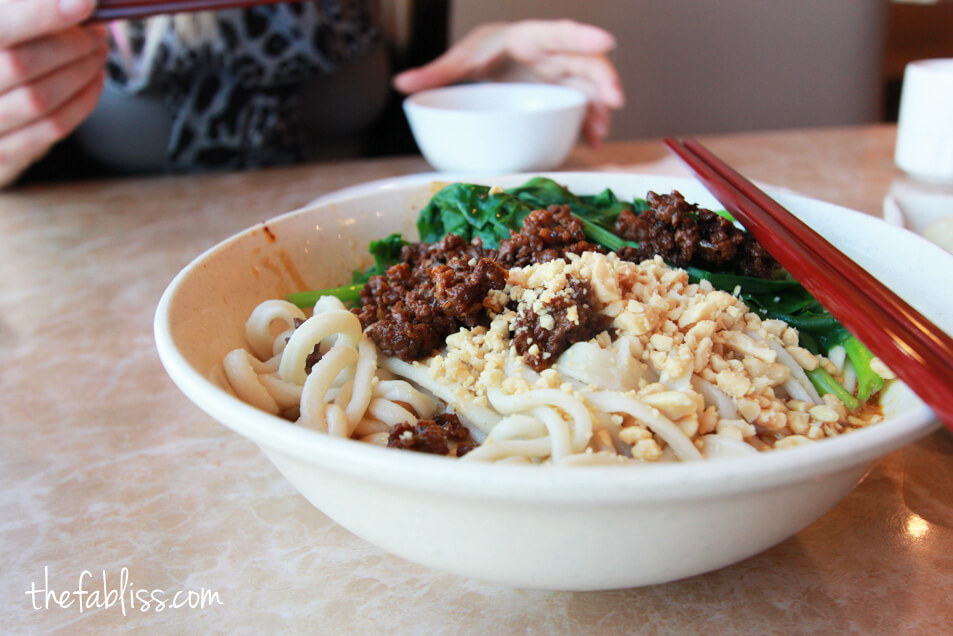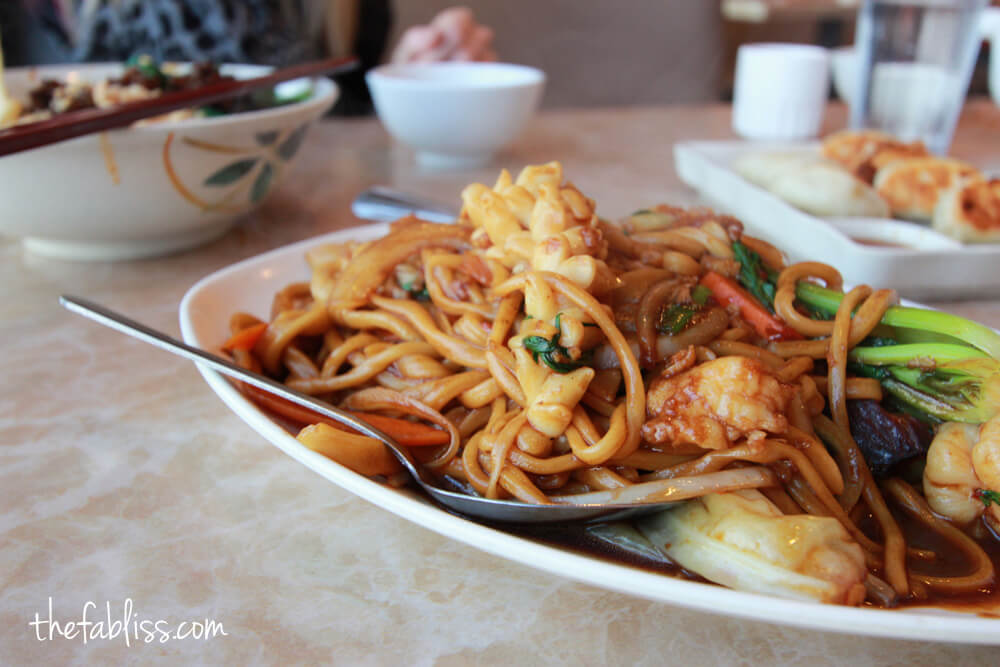 the peaceful house noodles were also great! great flavor. noodles are wet (since they were sitting in a ton of sauce…my favorite kinda noodles). this was a winner. i would definitely order this again.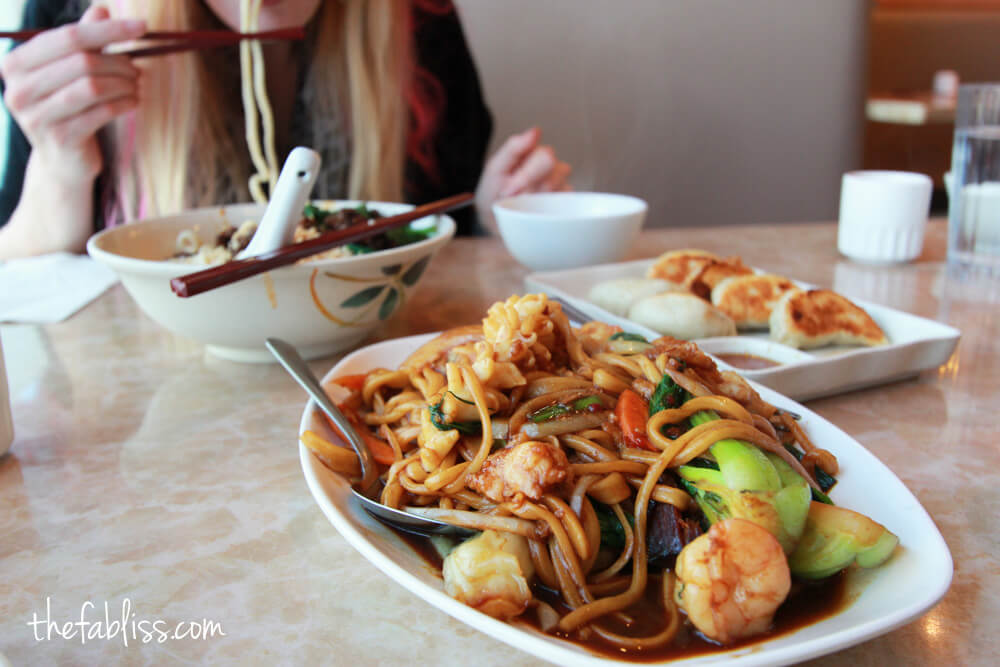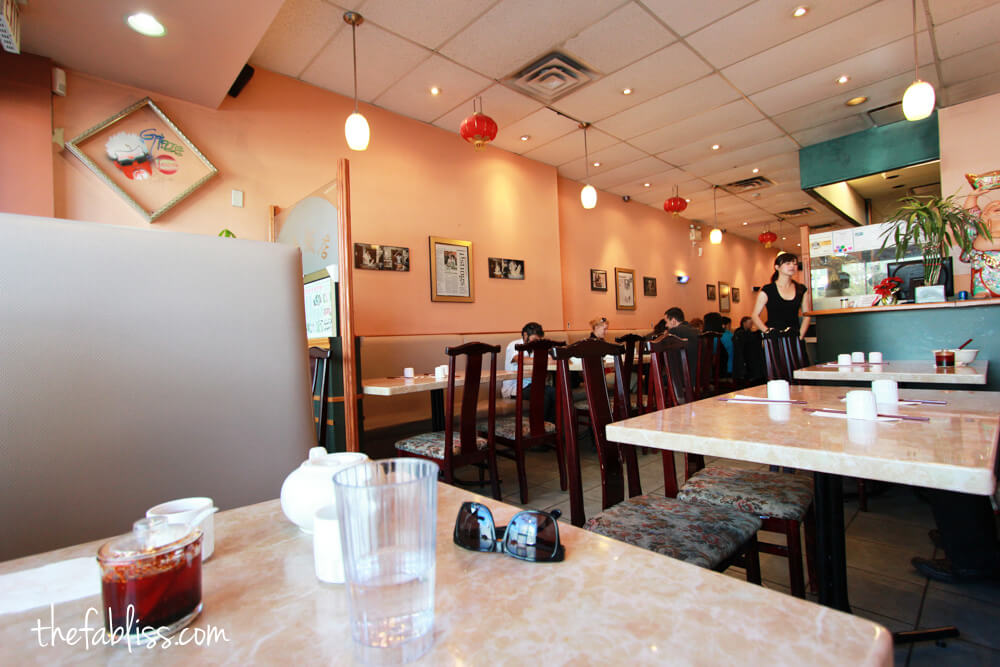 food: a lot of people are turned off by the fact this is a tourist spot since it was featured on triple d and a lot of reviewers point out that some dishes are good but a lot of them are mediocre. i get it and can definitely see that. …good thing all of our dishes were great! we are fans. no regrets. i will say to those who are contemplating coming here… this is a hole in the wall with great noodles. don't come here having the expectation that this will be the best meal you will ever eat. just come in for some fresh, delicious noodles.
service: efficient
ambience: not fancy (standard chinese restaurant) but clean and well lit.
overall: this will hit the spot on a cold day. a tip – you will go into an immediate food coma after your meal. plan accordingly. oh, and cash only.
Peaceful Restaurant
532 W Broadway
Vancouver, BC V5Z 1E9
Canada
Neighborhood: Fairview