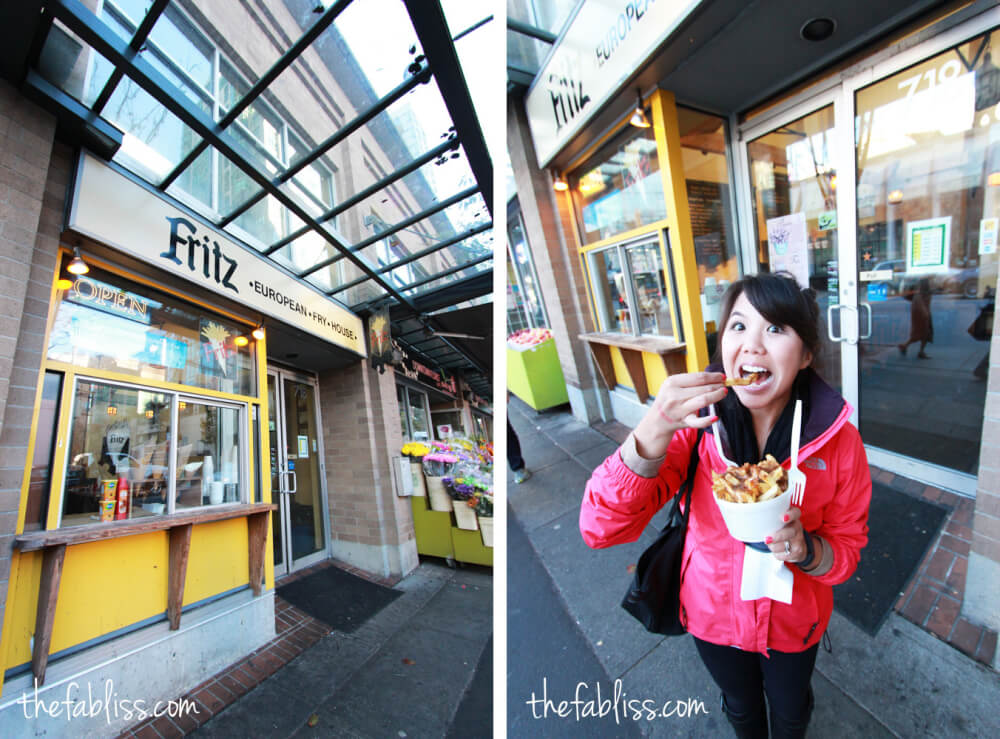 we've had la's version of poutine (from animal) and we loved it. but we were excited to try the real thing in canada! when we searched for poutine, fritz was one of the more popular places who specialized in french fries smothered with gravy. …i mean just look at their menu.
we just went with a standard poutine (large)… no toppings and no special dips (even though i wanted to try them all).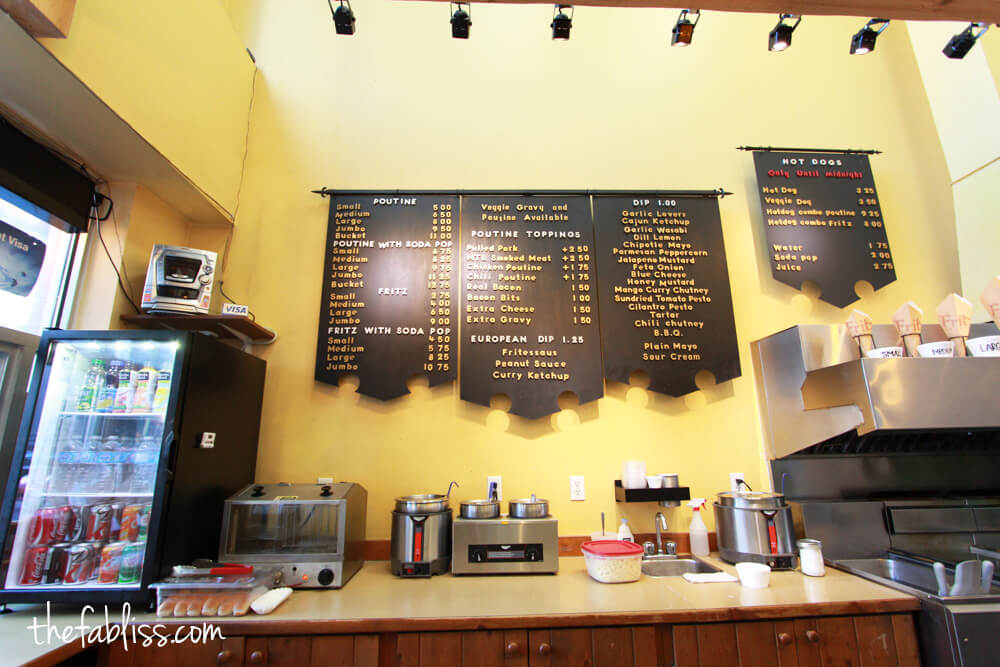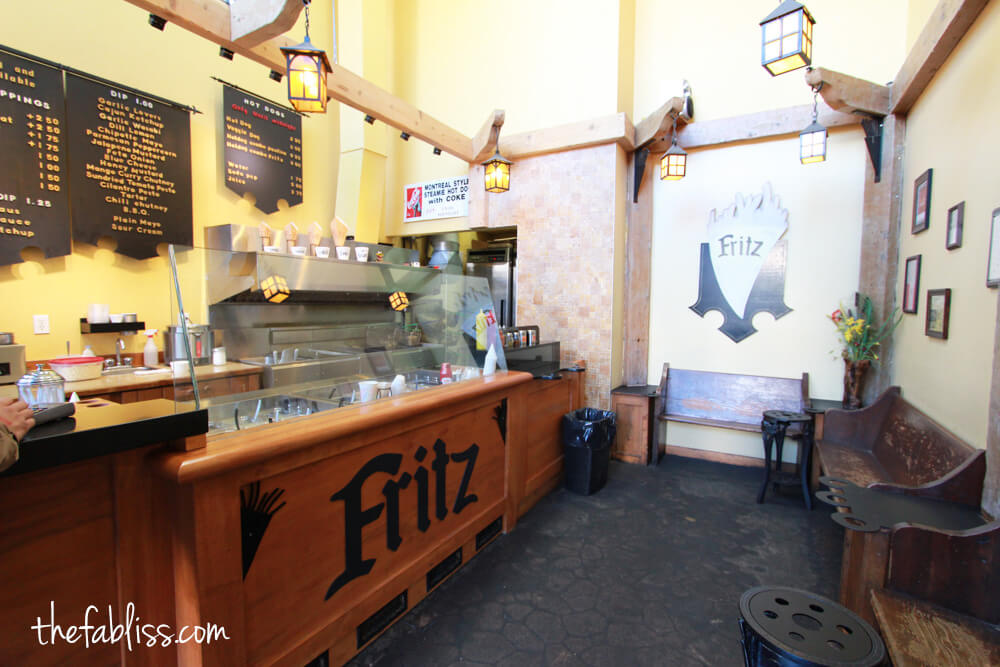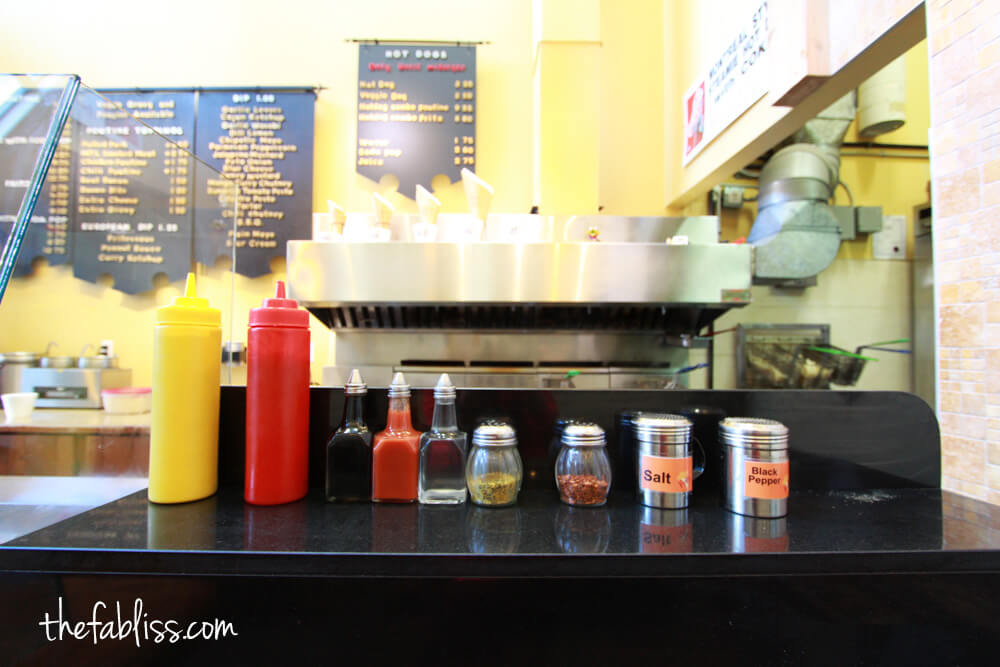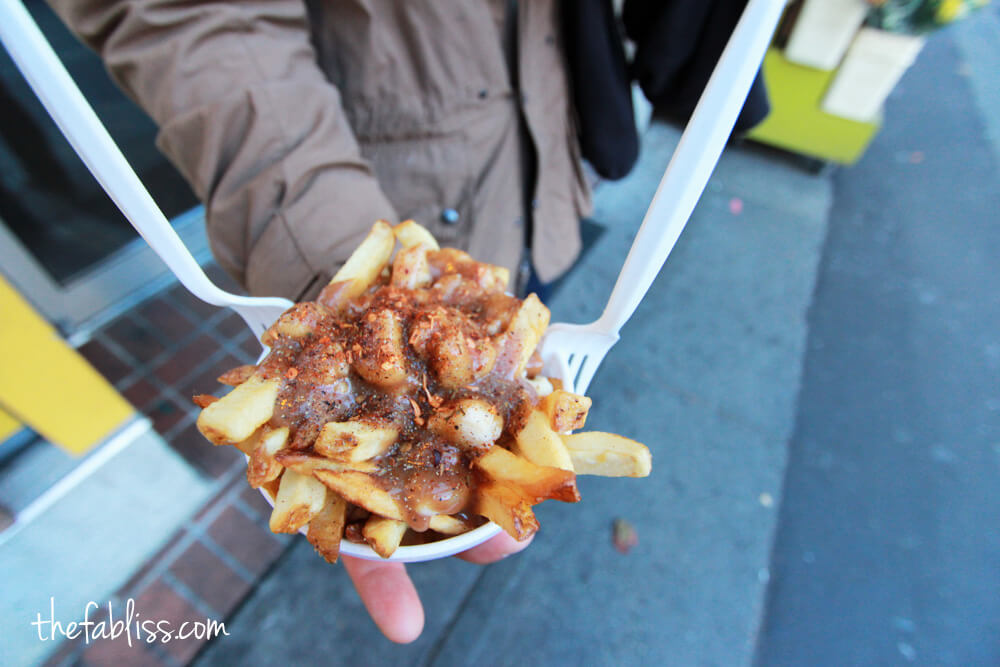 i always thought "poutine" fries were just gravy fries and didn't realize that cheese curds were an essential part of this canadian dish!
food: freaking delicious!!! fries came out hot, gravy was even hotter. despite the heat, our little cheese curds didn't really melt (mind blown). gravy tasted great and was my favorite part. oh, and the fries were crispy. delicious.
atmosphere: very small. there is only one little table/bench inside. we just took our order to go.
service: there is one lady (assuming that it is the owner) who takes the orders and makes your food. we were glad there were only 3 people up in there. expect to wait a little bit for your food (hope you aren't starving). we heard this places gets packs during peak times.
overall: great fries. we read that portions are on the small side. we thought a large was the perfect size for us and CAD $8 didn't seem that expensive since it was our meal… but we were tourists. what do we know?
Fritz European Fry House
718 Davie St
Vancouver, BC V6Z 1B6
Canada
Neighborhood: Downtown, Granville Entertainment District