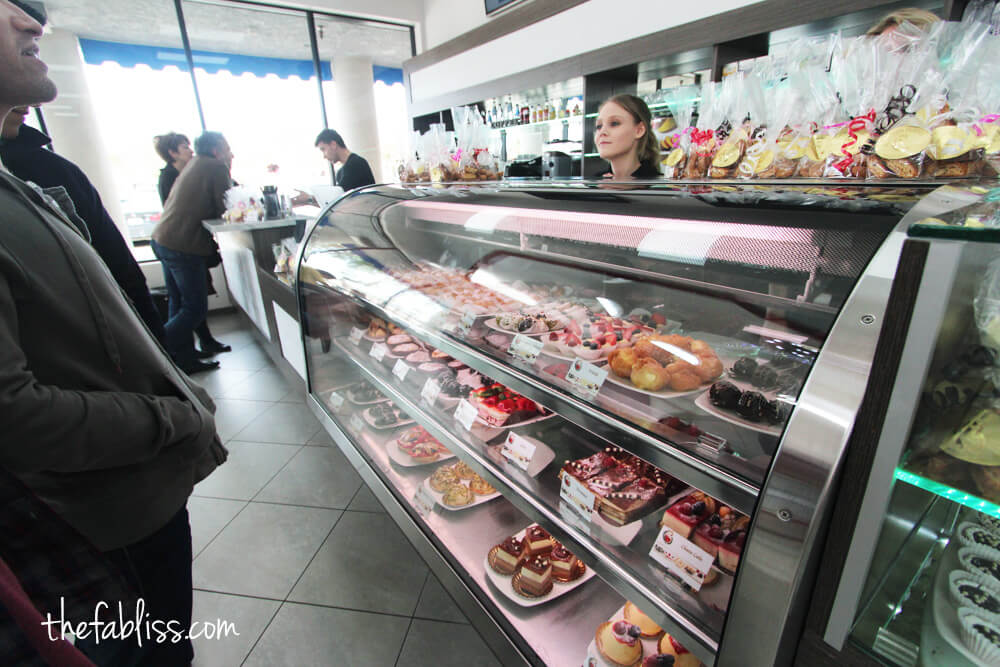 let me introduce you to carrara pastries…an absurdly wonderful italian bakery! they have two locations: moorpark and agoura hills.
most of the desserts are in italian so we have no idea what we are eating nor do we even know how to pronounce it. regardless, get ready for your mind to be blown. our go-tos (i literally had to go to their website to get these names. you're welcome):
cheesecake – my favorite. it's delicious!
crostata di frutta – fruit tart
profitterole – think chocolate covered cream puff
amarena – cake & mousse in a dome
velina – cake & mousse (chocolate)
yogurt e fragole – cake and yogurt mousse layered
tiramisu
all cream puffs… you must try the frittlle, a deep-fried cream puff coated with sugar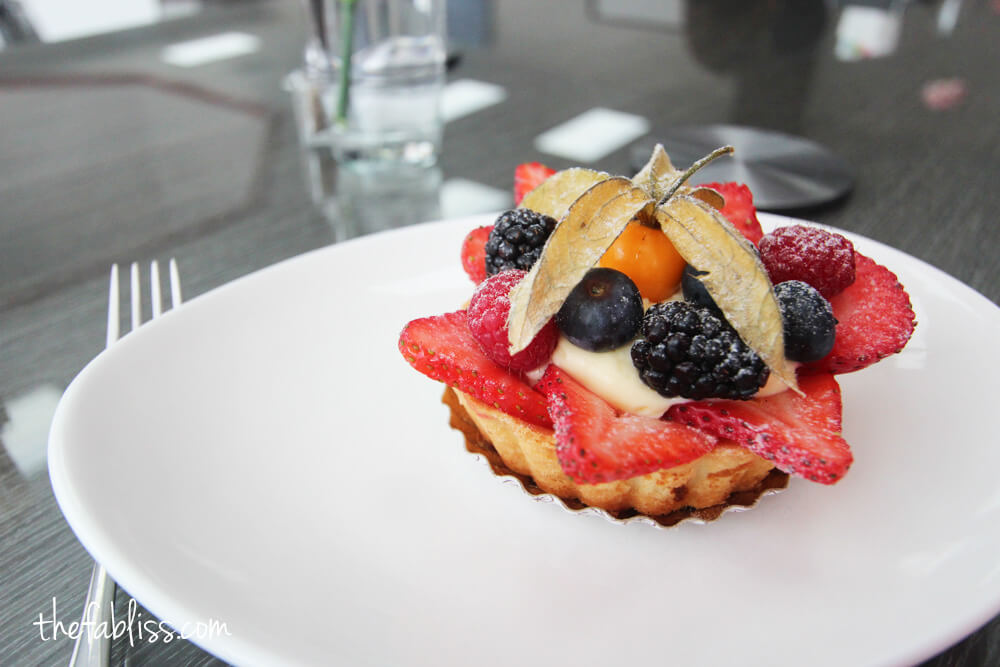 crostata di frutta (pictured above).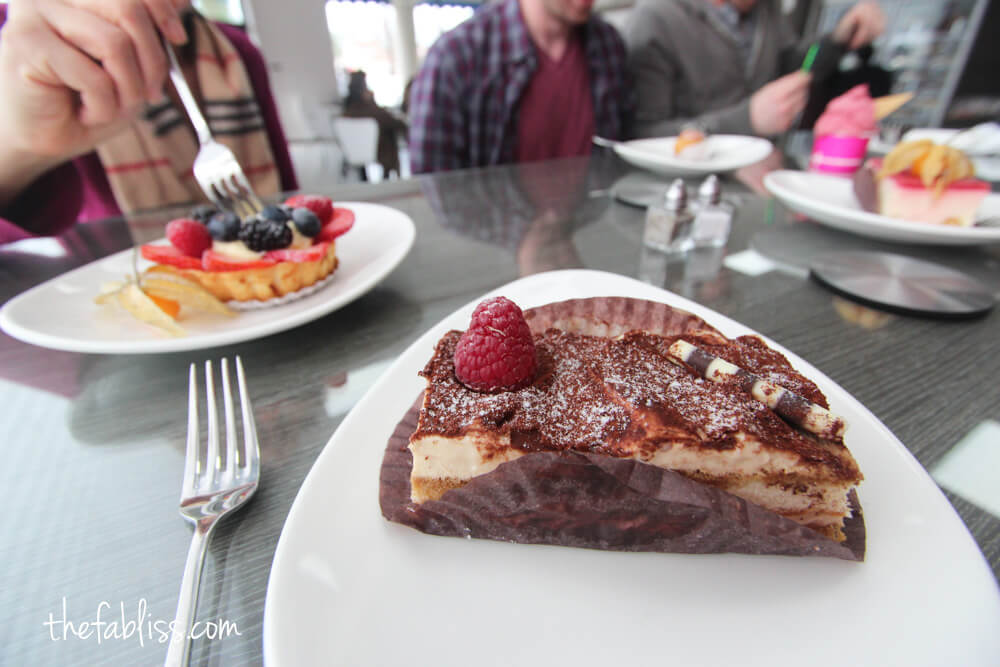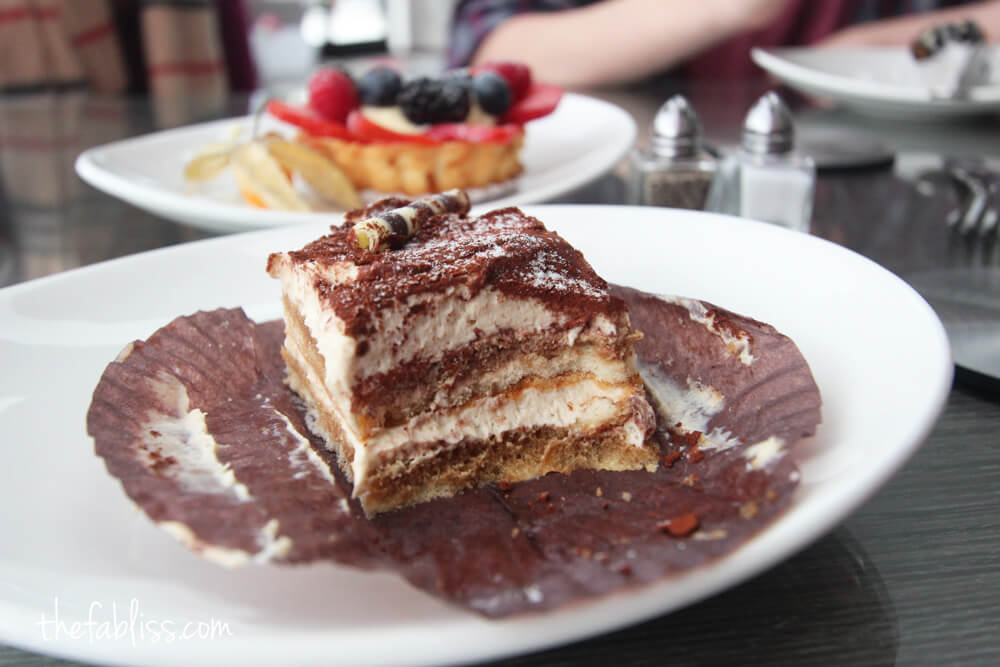 tiramisu is delicious! oh! the gelato is also freaking amazing. (pretty much all things made in this bakery rock)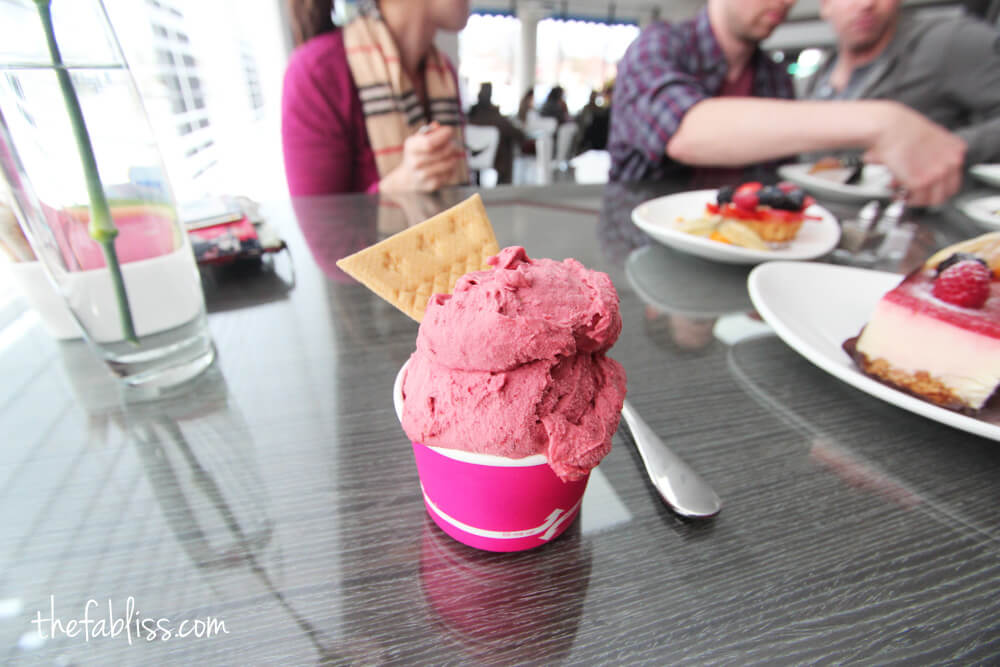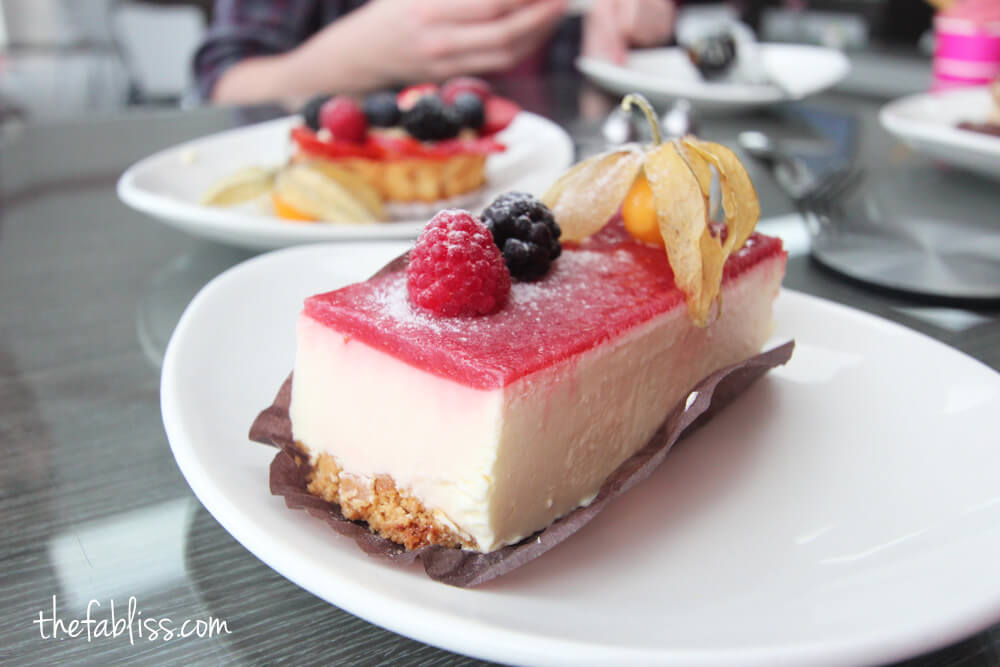 this is the famous cheesecake. you have never tasted anything like this. isn't presentation impressive?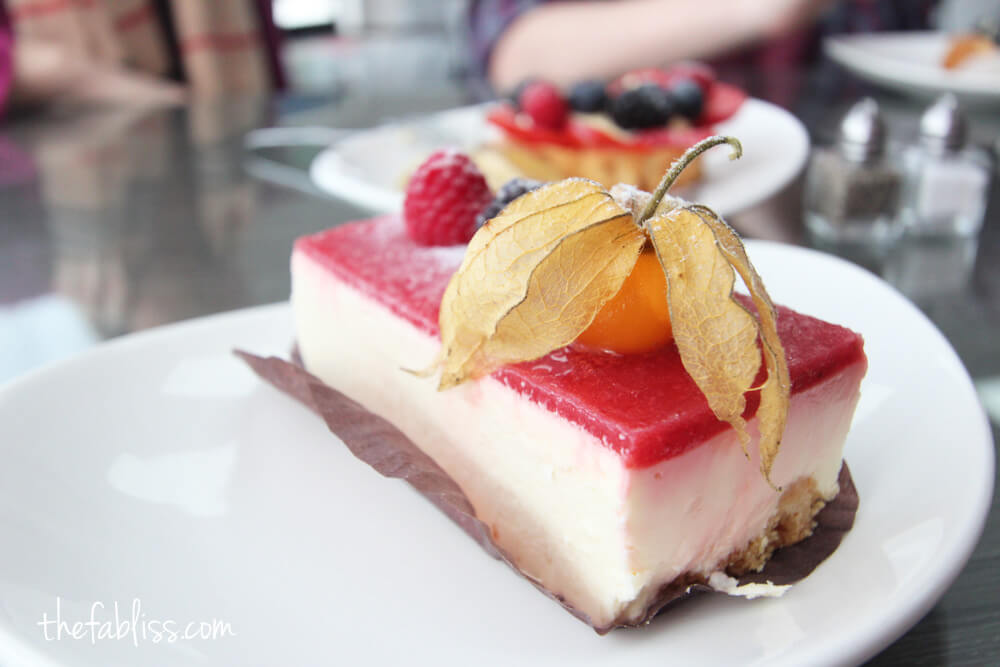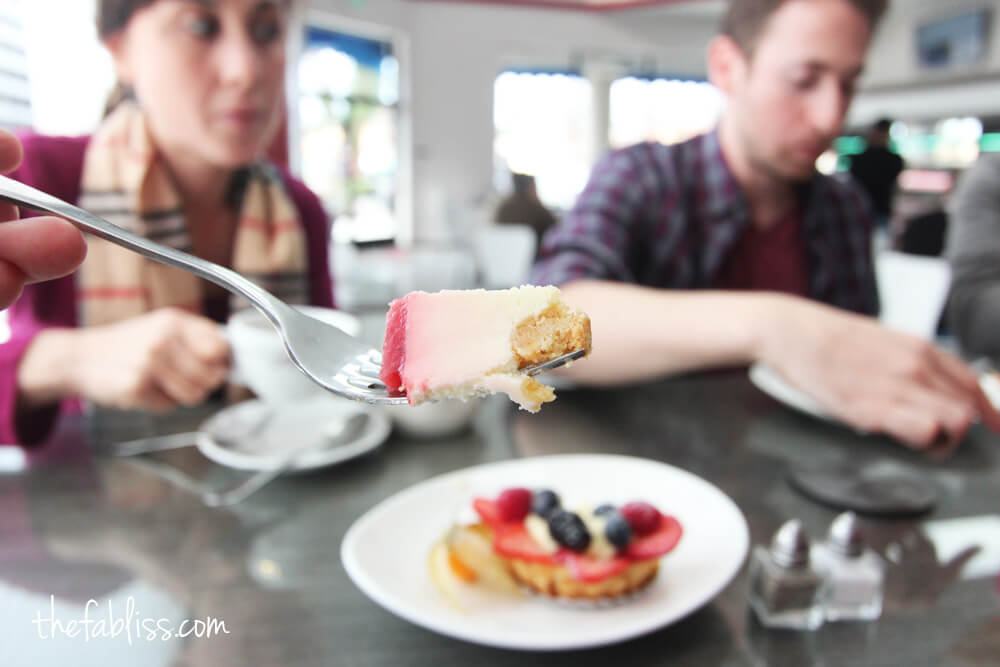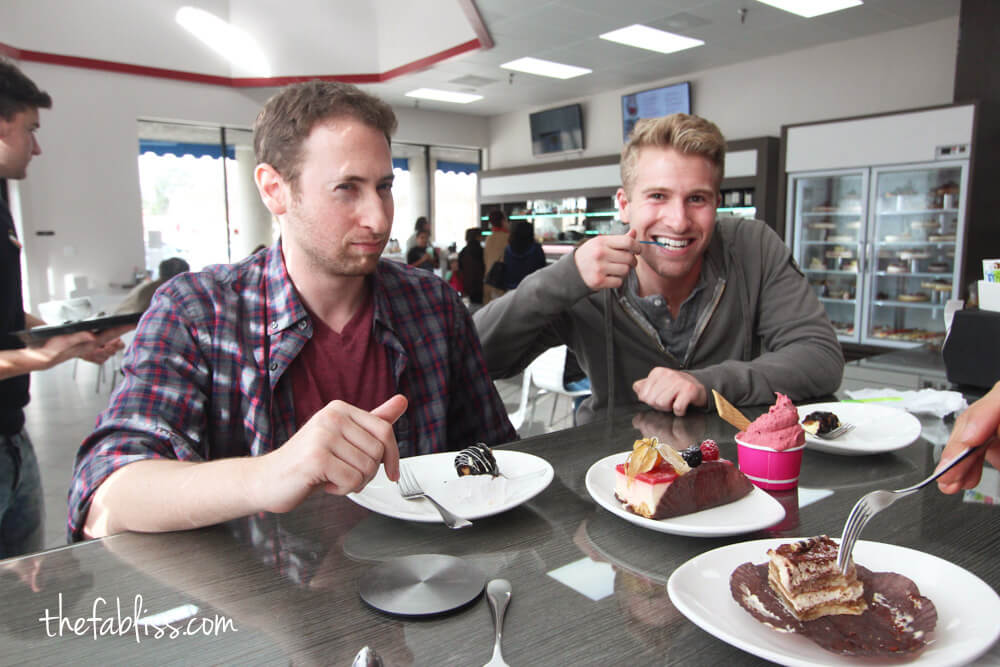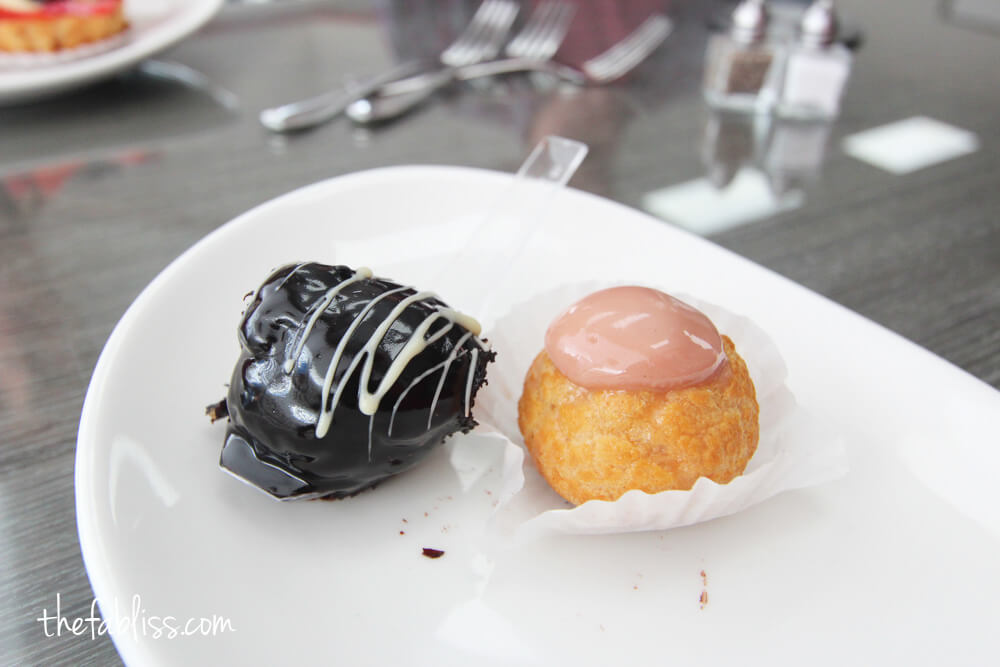 profitterole (pictured below) along with a mini cream puff (delicious).
overall: pastries are their specialty and you will not be disappointed with anything you get. presentation is amazing even the carry out boxes!
parking: both locations have ample parking.
service: everyone is uber friendly and are happy to explain what each pastry is.
ambience: clean. casual. spacious.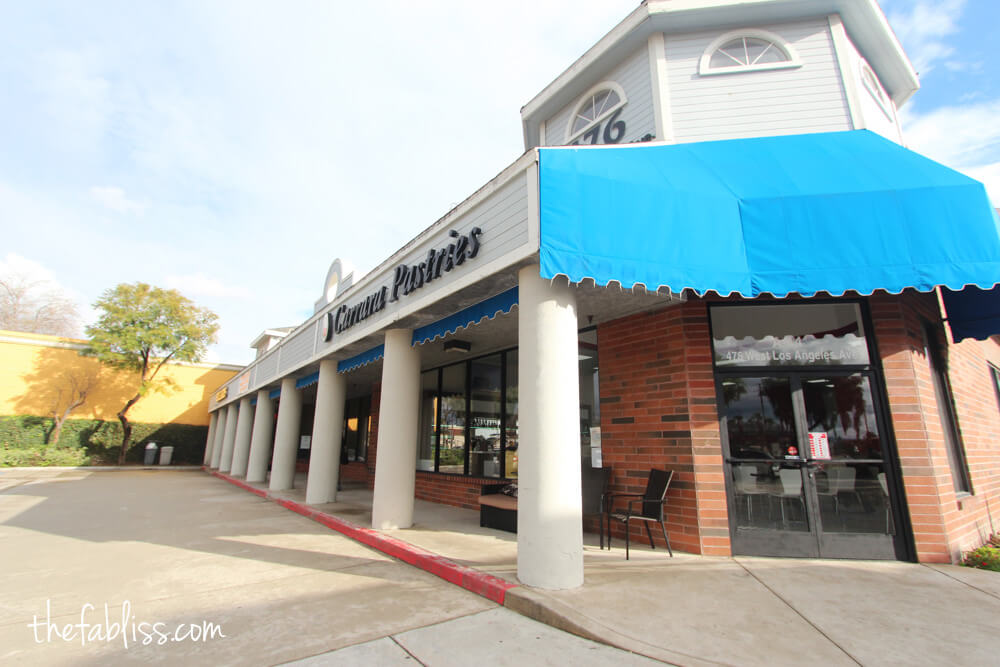 Carrara Pastries
476 W Los Angeles Ave
Moorpark, CA 93021
28914 Roadside Dr
Agoura Hills, CA 91301