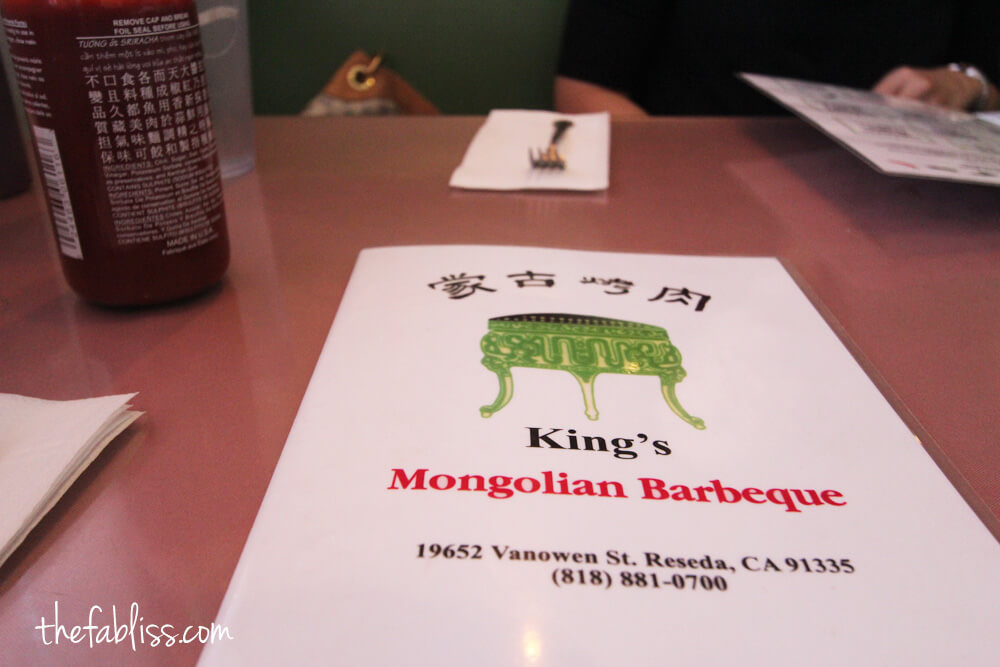 king's mongolian bbq…
hole in the wall.
teal booths with pink table clothes.
fluorescent lighting.
family owned.
cheap and always hits the spot. (and by hits the spot i mean mandatory nap time after your meal)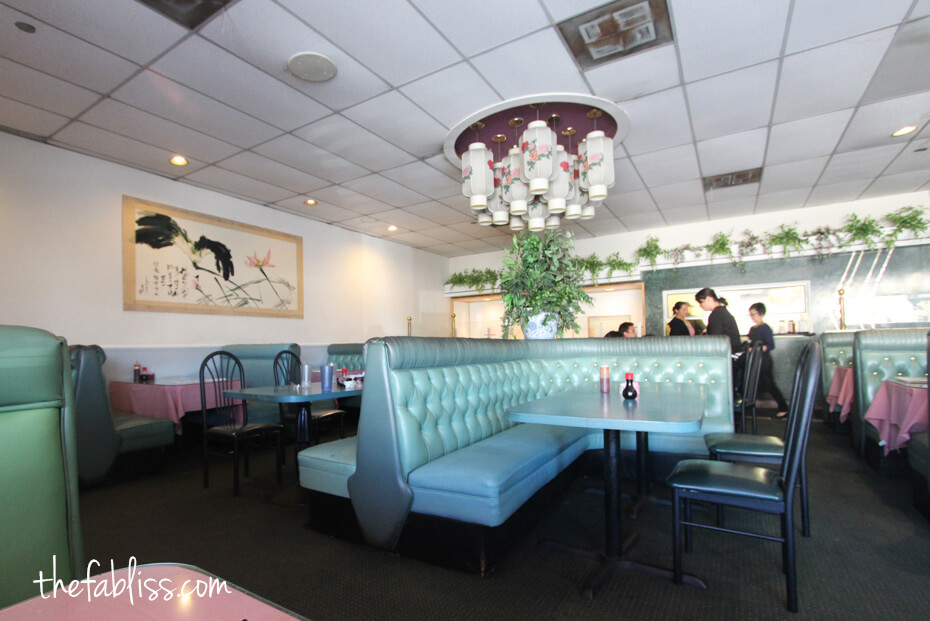 kyle and his family have been coming here since he was 10 years old… all thanks to those good ol' entertainment books that had a coupon for this place. (remember those?) lunch time differs from dinner time. prices are cheaper at lunch but the meat isnt available in the buffet line.
i always get combination b ($7.95), one bowl of monogolian bbq, a sesame pocket, and a wonton. kyle opts for the all you can eat option. for $9.95, all you can eat noodles and meat, a sesame pocket, an egg roll, and soup. to be honest, he maxes out at one bowl.
so at lunch time, you tell the lovely waitress what kind of meat you want. i went for the beef and pork. yeah, they don't skimp out on the meat here.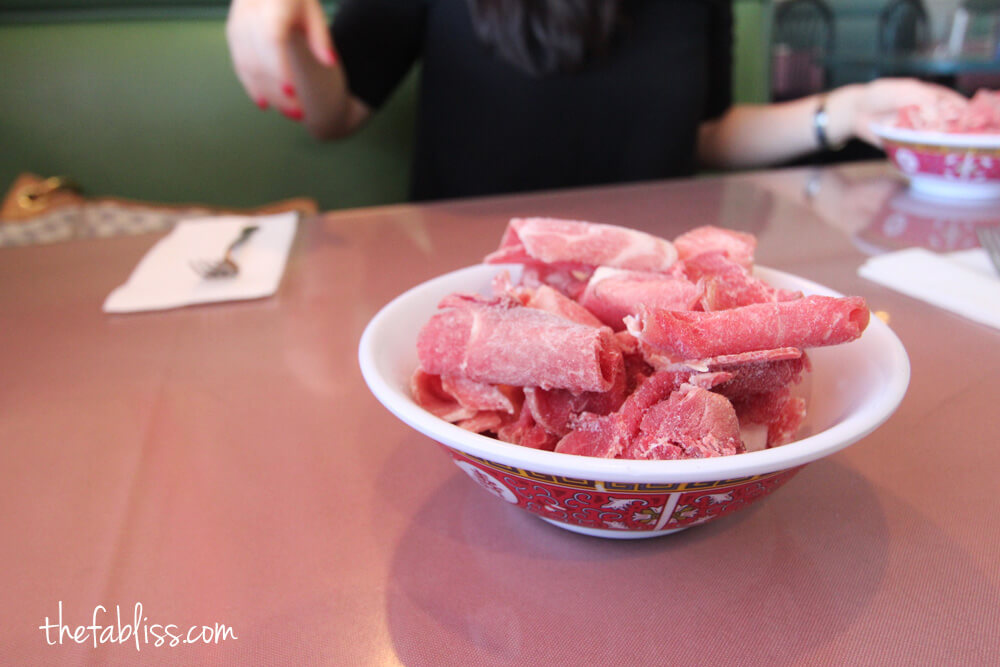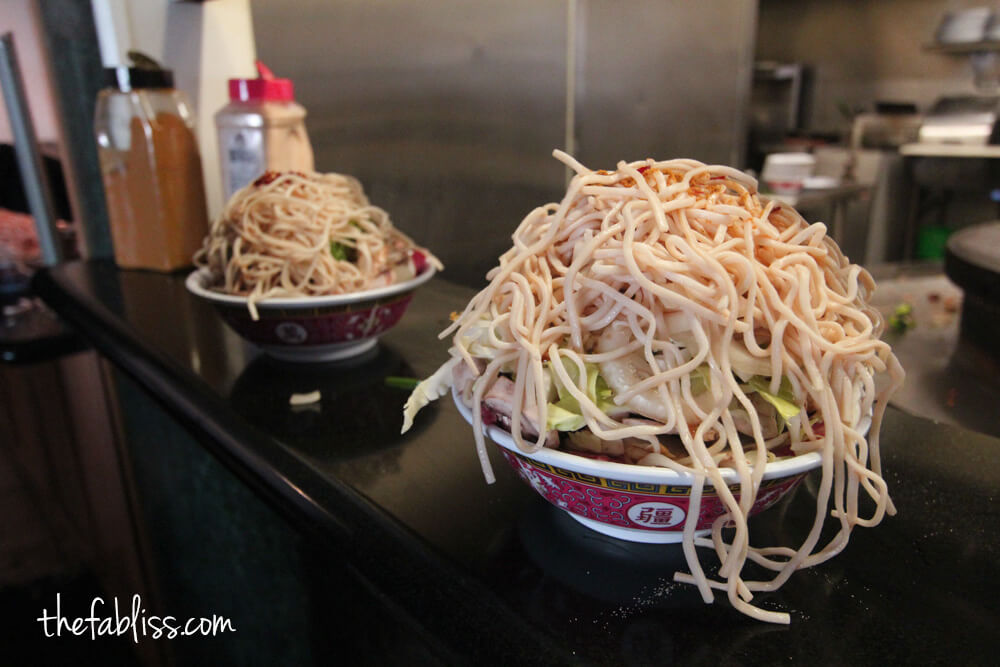 since i only get one bowl, i pile mine prettttty high. it's called skills. for sauce, i go for the spicy combination: 5 of sauce A (spicy), 2 spoons of sauce C (ginger), 2 spoons of chili and half a spoon of oil. i like to also top mine off with curry powder. …ta da!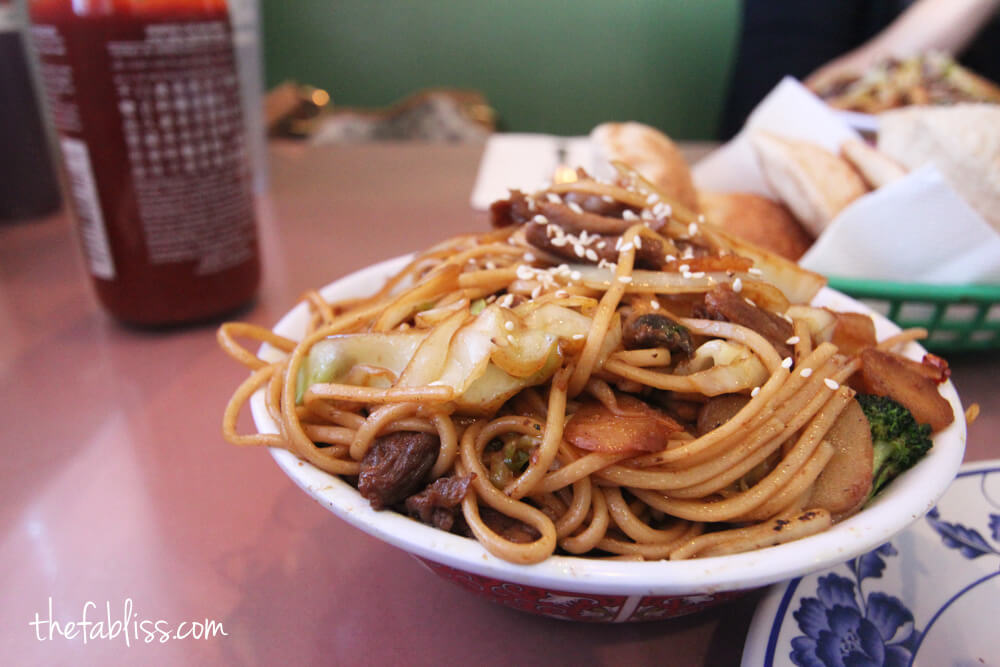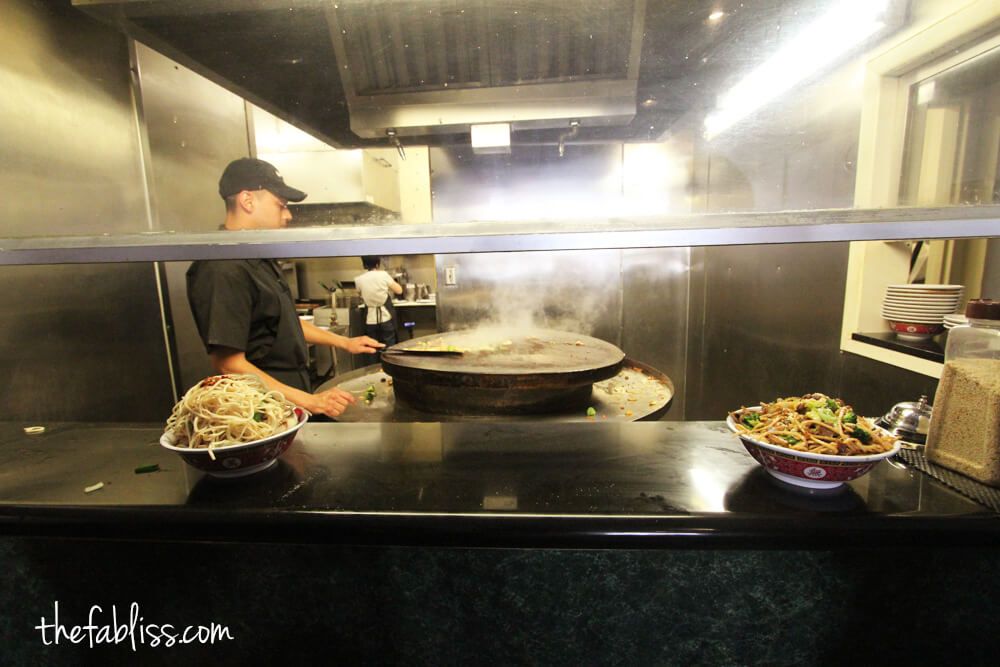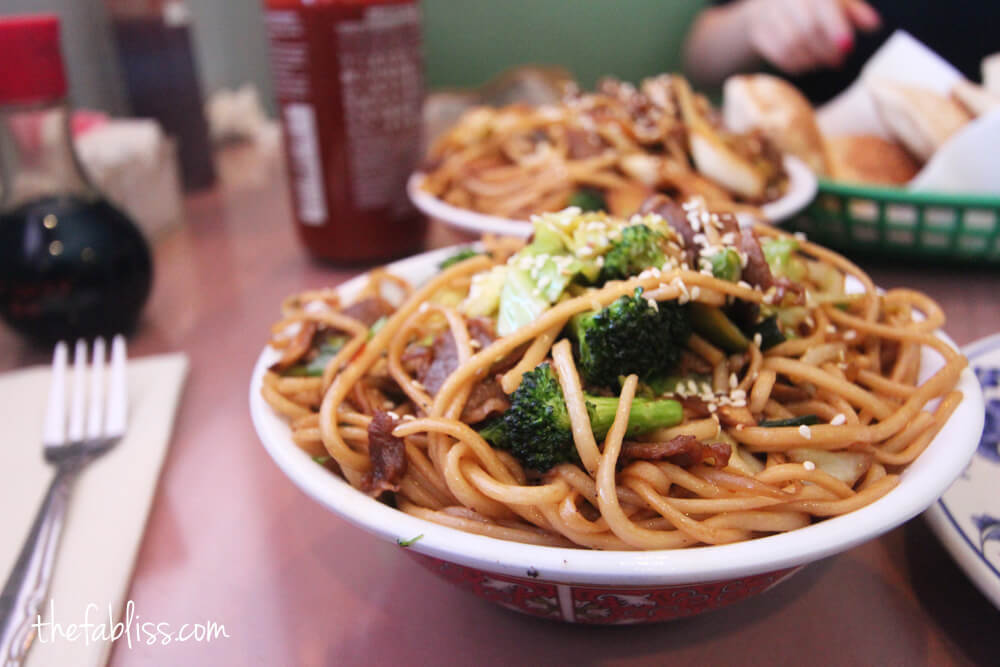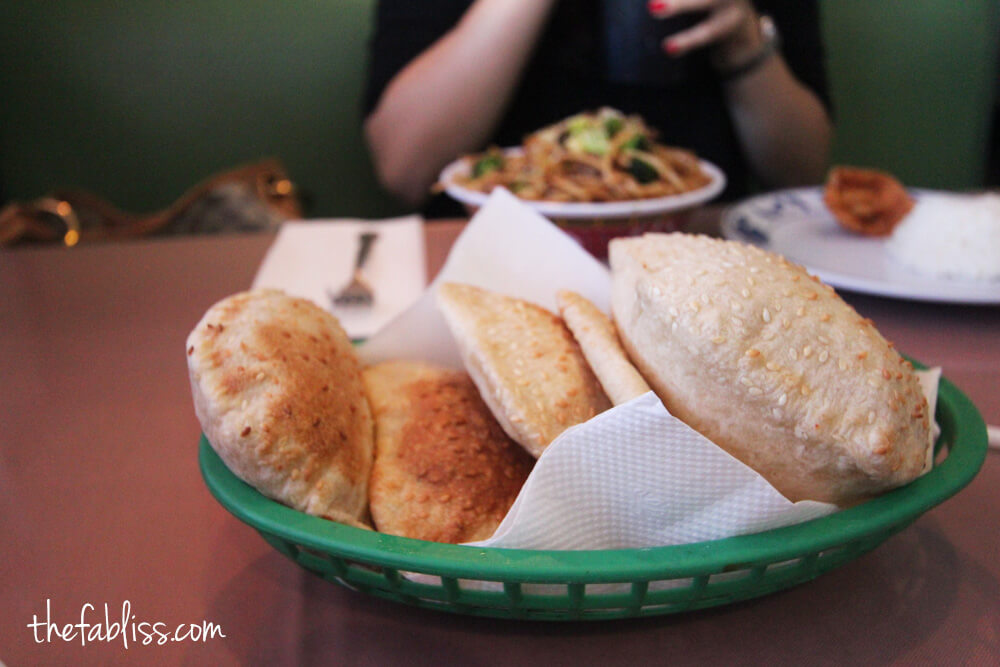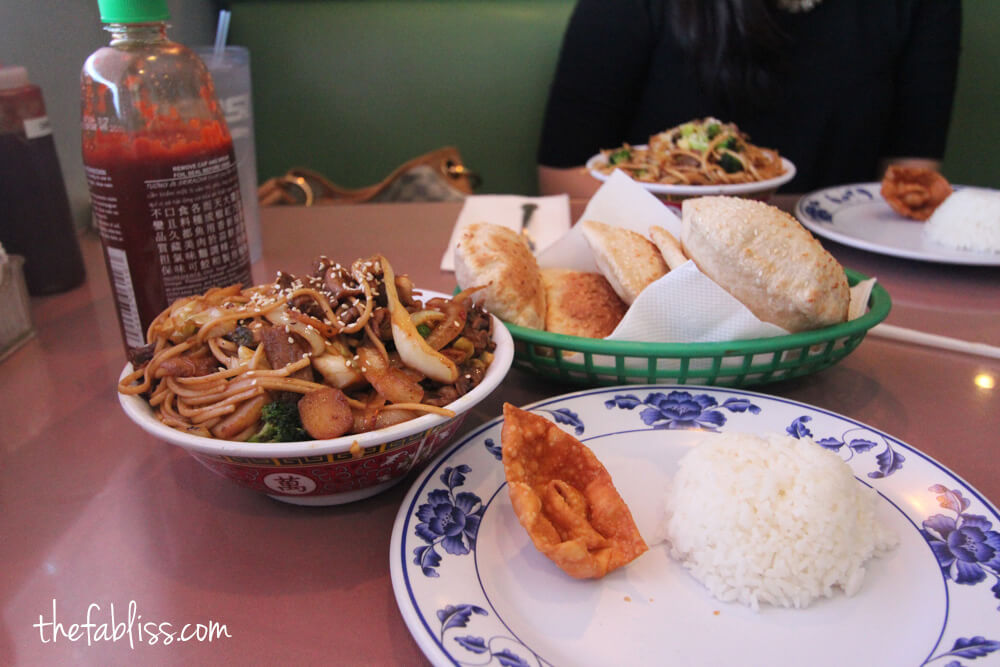 i like to add sweet and sour sauce to my noodles…in addition to sriracha! yum!
parking: parking lot never too full. never any issues.
service: two amazingly nice and friendly ladies own this place… have owned this place. they are awesome!
ambience: nothing fancy or modern… just think hole in the wall.
overall: we love coming here for lunch when we are in the area. don't let the exterior / interior of this place fool you. sometimes it's the hole in the walls that blow you away. food is yummy, cheap, fast, and customizable. tip: don't skimp out on the sauces. remember that it is diluted with all the veggies you choose and by the water they spray on your noodles while cooking it.
King's Mongolian Bar-B-Q
19652 Vanowen St
Reseda, CA 91335