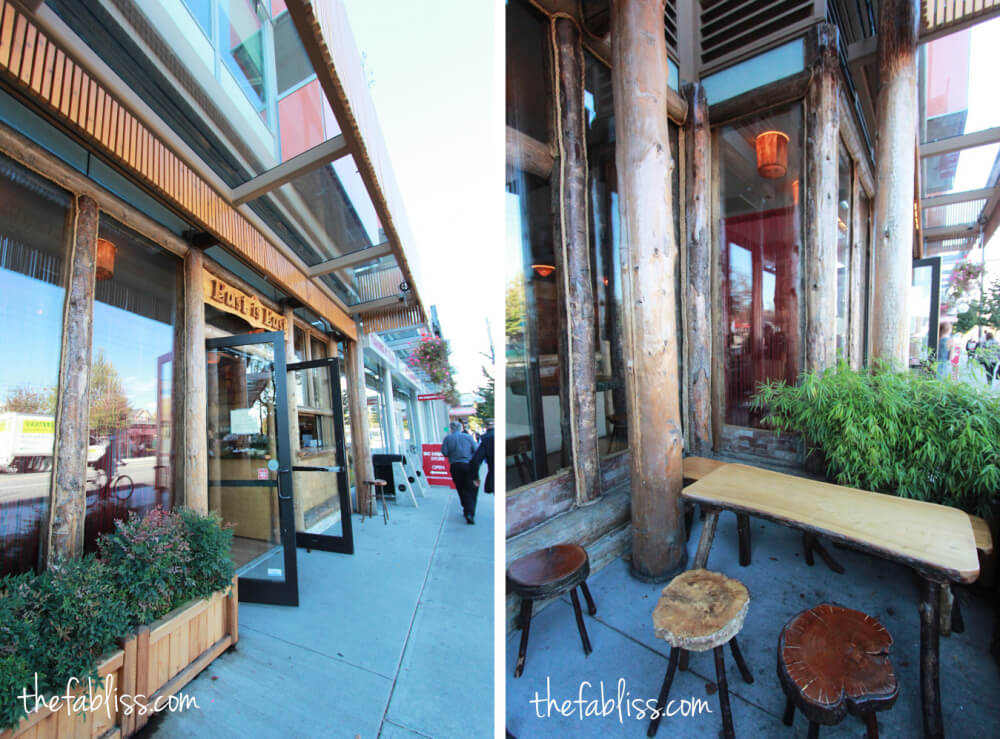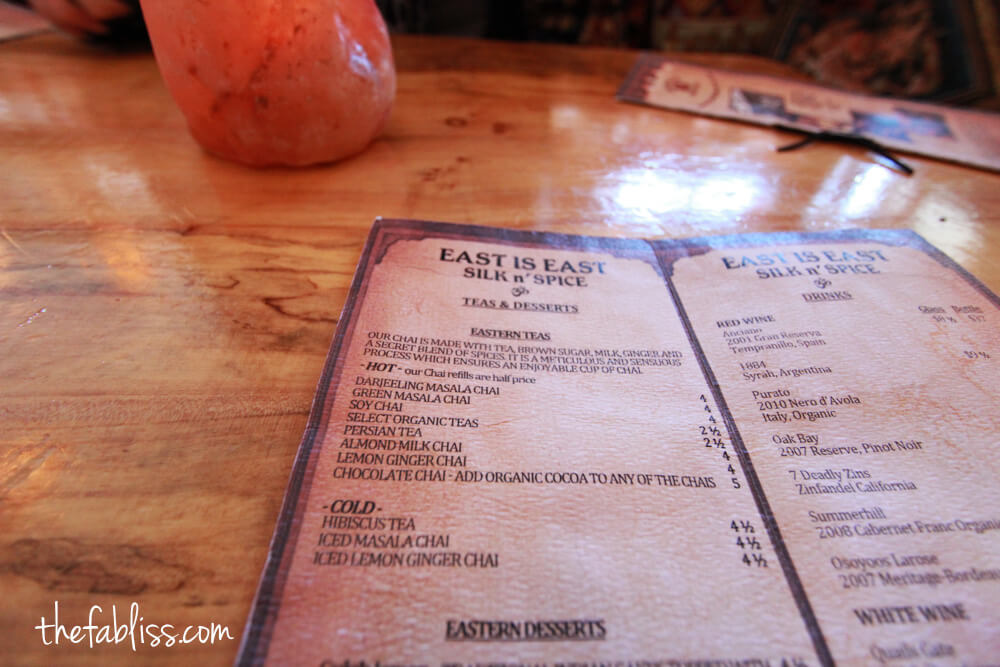 we hung out at east is east with chelsey since this is one of her favorite places. we were stuffed after our chinese food gluten fest at the peaceful restaurant. so we came here to just have some chai tea.
cute place. earthy, comfortable decor. extensive chai menu.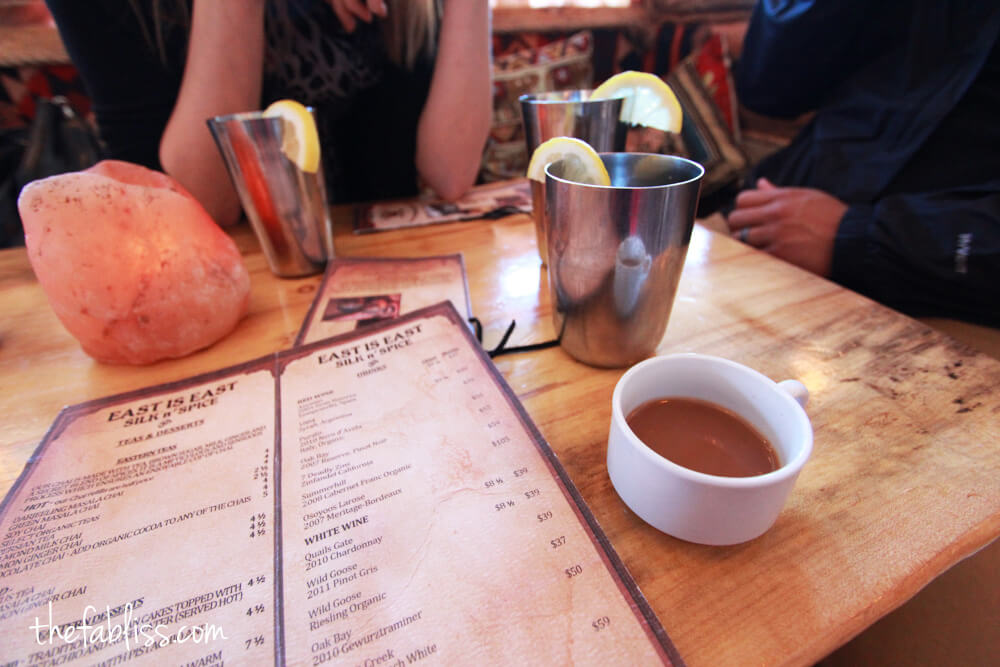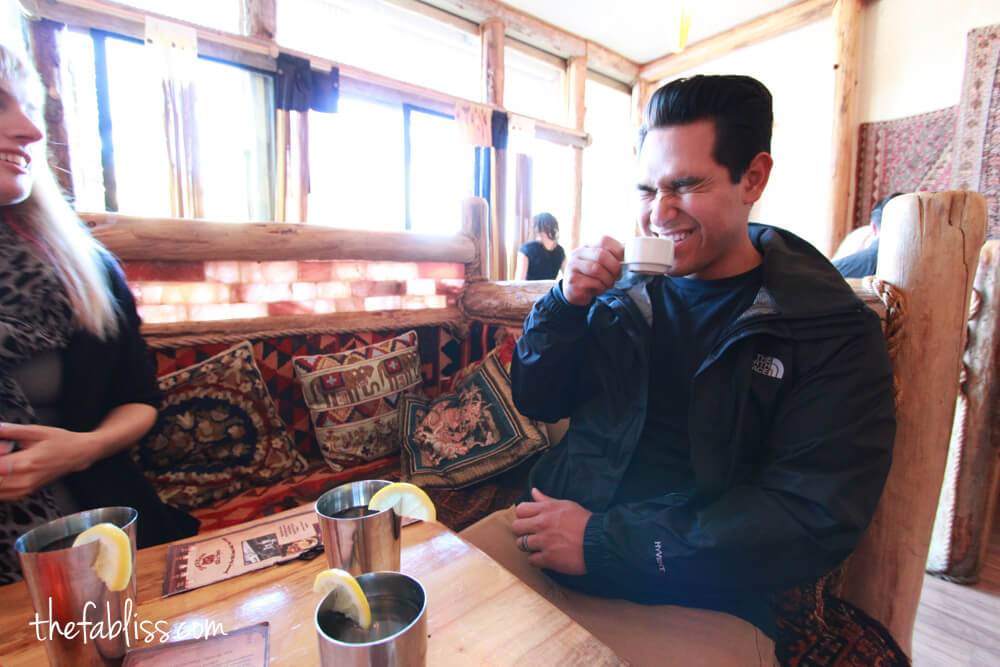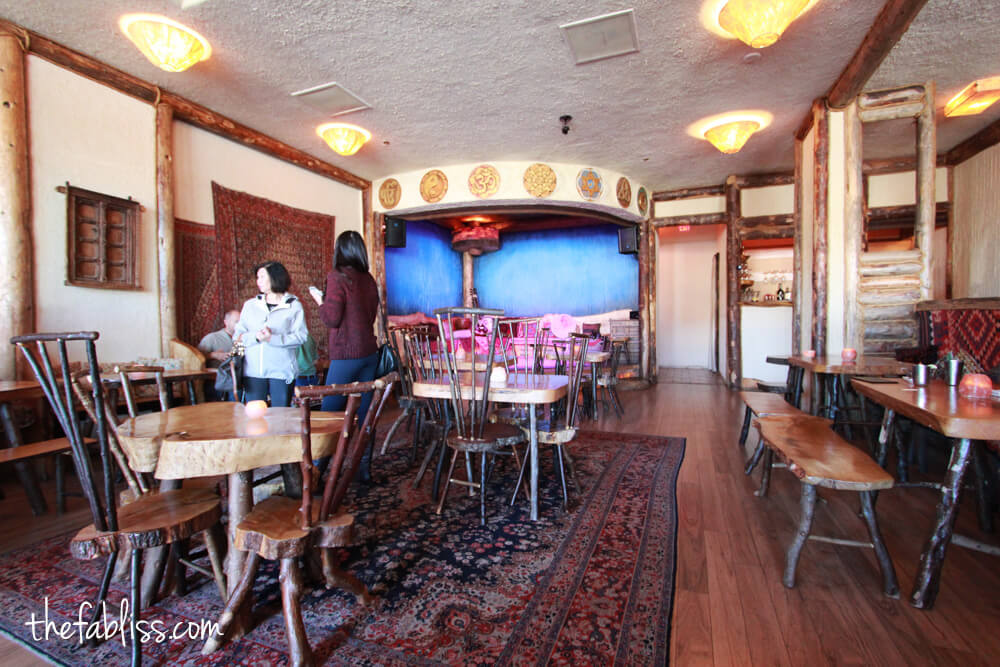 i went with the almond milk chai tea. hot and soothing. kyle went with the mango smoothie… umm. it was unexpectedly delicious and refreshing. i would drink this over and over.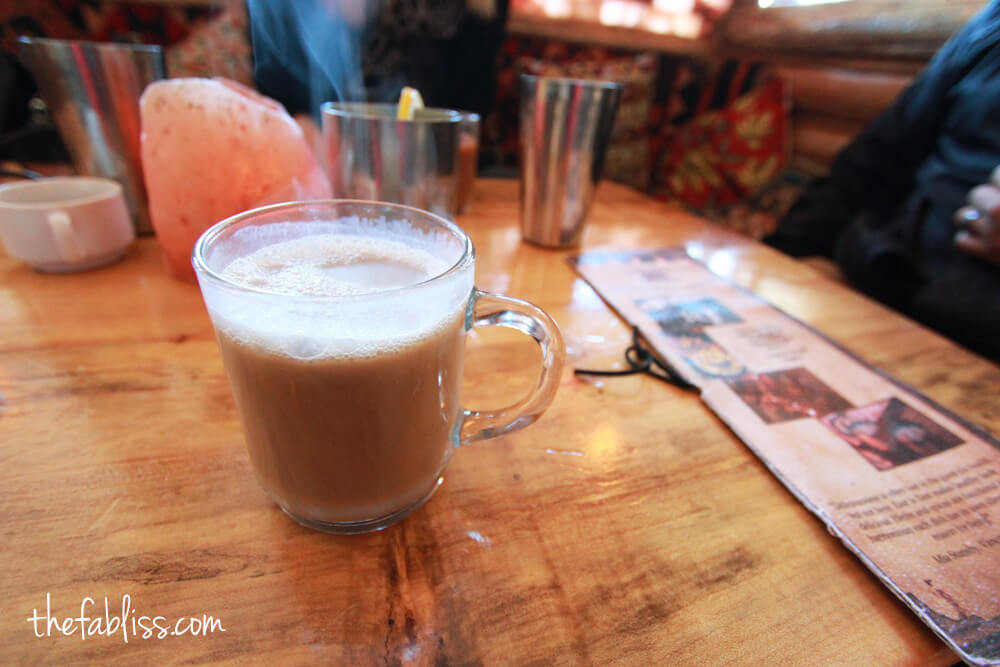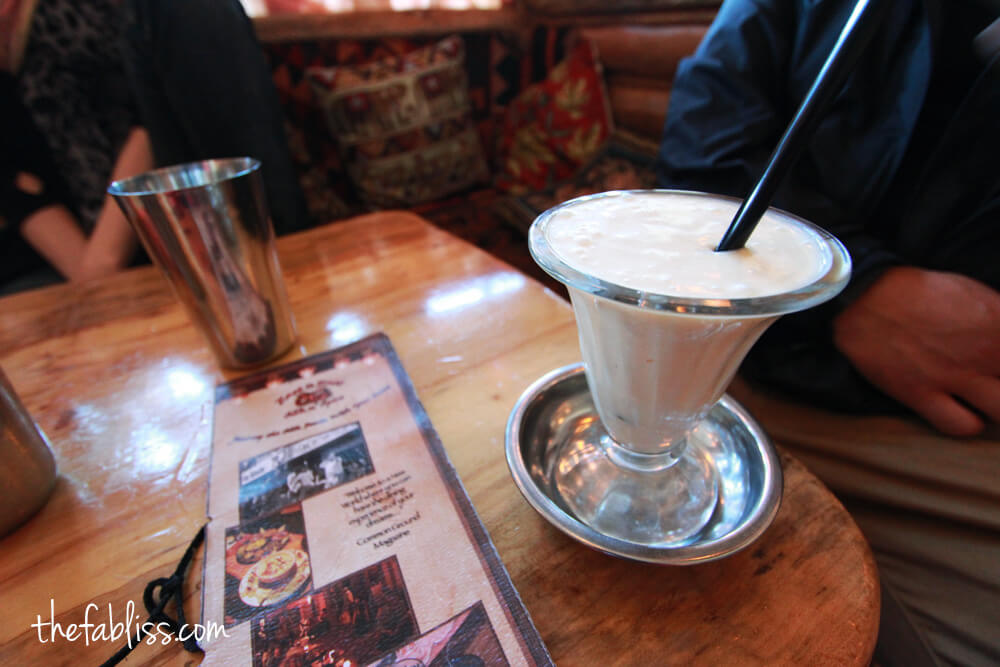 great place to just hang out on a lazy weekend!
East is East
4433 Main Street
Vancouver, BC V5V 3R2
Canada
Neighborhood: Riley Park