dahlia lounge was kyle's choice. it sits in between dahlia bakery and serious pie…so we walked passed it several times. not one of those times did i even think to dine here. truth is, it looked dark and old…and not my thing. also, i figured the two things i want (coconut cream pie and donuts) can be purchased at dahlia bakery. so why go to a moderate to highly priced restaurant to get those things? i was so wrong. so very, very wrong. good thing kyle felt like having a nice dinner after gorging on bar/stadium food.
based on solid recommendations from our waitress, we ordered:
five spiced duck ($29)
dungeness crab cakes ($32)
crème caramel with rice puff krispie ($10)
the main entrees are definitely on the expensive side. when i saw the prices, i was contemplating possibly just ordering an appetizer but kyle pushed me to get a full meal. both dishes were excellent! the duck was moist and packed with flavor. freaking amazing. mushrooms and cranberry jam were a perfect combo. crab cakes…dungeness crab cakes? even better!
the crab cakes sat on top of potatoes and topped with a fennel remoulade. perfect crab cakes.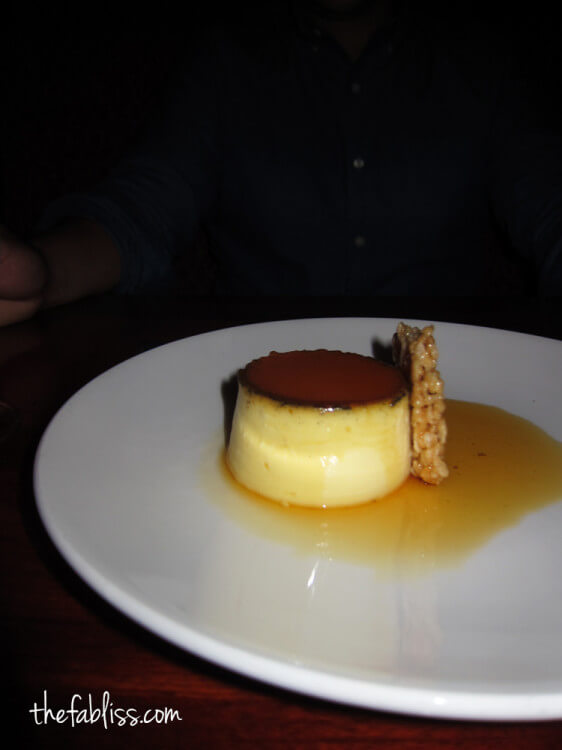 i came here thinking…actually determined to get the donuts or coconut pie. but our waitress suggested that we try tom douglas' famous crème caramel. when i heard caramel… i thought extremely sweet. well, holy crap! it was delicious! think flan/panna cotta. delicious. easily one of my favorite desserts.
atmosphere: dark wood, red walls… older feel.
service: this place usually has a long wait. even when we strolled in at 10pm, there was a 15 minute wait to get seated. our waitress gave us some awesome recommendations and was patient despite our indecision at times. it was appreciated.
overall: the food was an amazing experience from beginning to end. i would recommend this any day.
Dahlia Lounge
2001 4th Ave
(between Lenora St & Virginia St)
Seattle, WA 98121