surprisingly, it was day 3 into our 5 day trip and we weren't seeing a lot of jambalaya on menus and the ones we did try weren't anything special. we had plenty of gumbo. plenty. it felt like every where we went, we were eating gumbo. it was now time to shift the focus to jambalaya.
after doing some researching and looking at tons of photos, we decided to go to coop's based on photos of fried chicken and jambalaya (reviews were lackluster but we didn't care).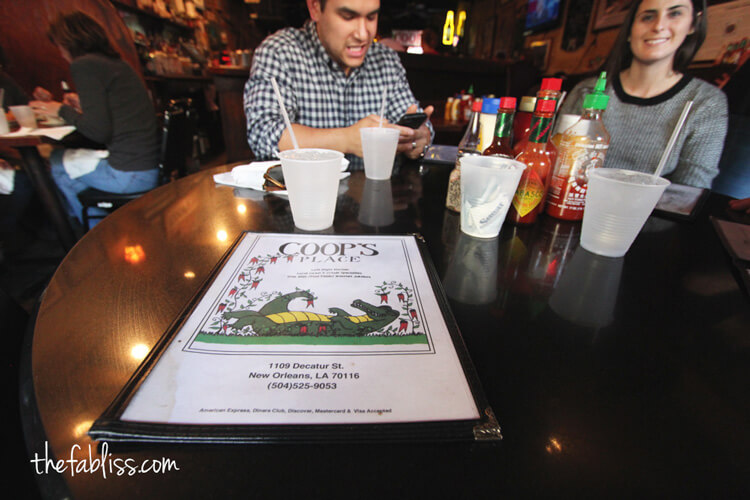 since we were on an eating adventure, we just ordered the three-piece cajun fried chicken, which comes with a side of jambalaya and coleslaw ($11.75). we shared this one order among the four of us! yep. sizable portions!
so, the fried chicken was bomb! moist, flavor-packed and great crunch. the jambalaya tasted great but was on the mushy side. coleslaw, we thought, was awesome! andrew doesn't even like coleslaw and liked this one!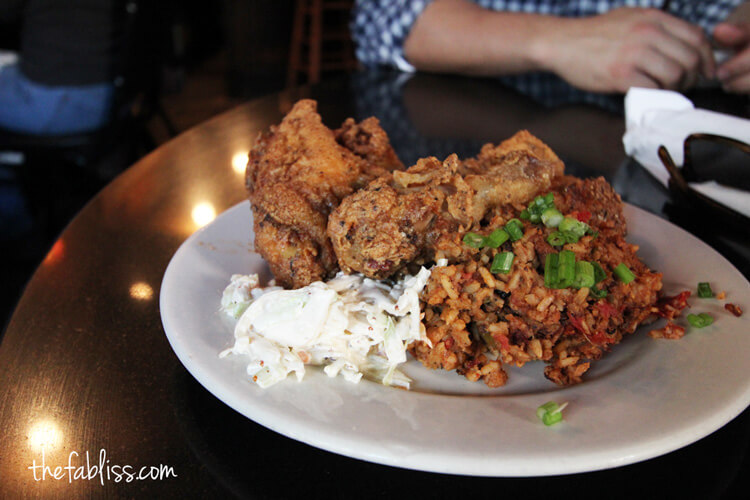 ambience: dark interior. limited seating inside. your basic hole-in-the-wall joint. (that's where all the best food comes from). we came here at an off-peak time (3pm on a sunday) and were seated right away. i can see this place getting packed with some sort of wait time. so just be prepared.
service: service with a smile. oh, and very fast!
overall: nothing fancy but delicious food. we are definitely fans. do yourself a favor and give the fried chicken a try. no regrets.
Coop's Place
1109 Decatur St
New Orleans, LA 70116