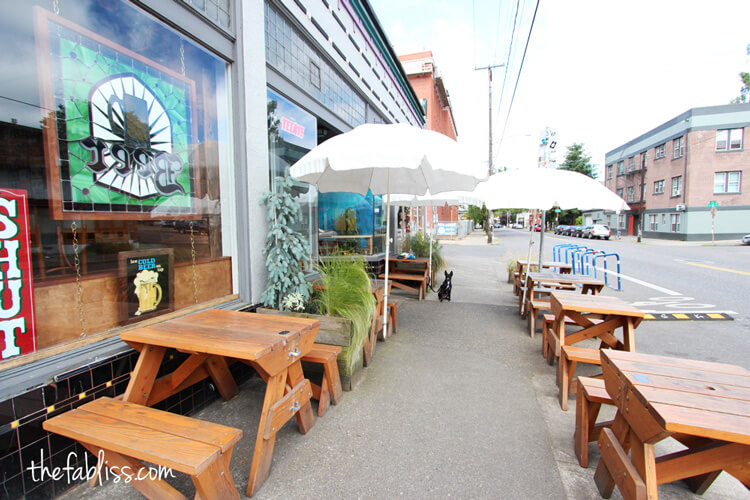 we were looking for a place to eat breakfast sunday morning before heading over to multnomah falls. since this is a foodie city, most of the amazing breakfast/brunch places had a long wait.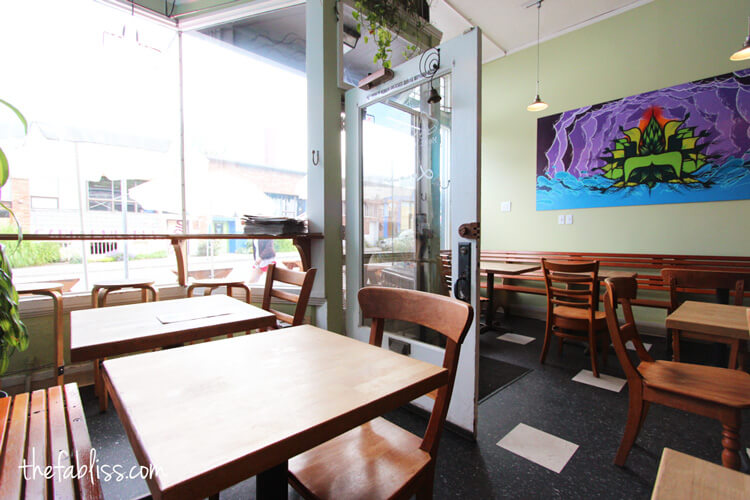 we ended up at meat cheese bread even though this was on our list for lunch. we ordered:
breakfast burrito ($7) –

scrambled egg, hash browns, green chile salsa and cheddar

park kitchen ($9) –

flank steak, pickled onions, blue cheese mayo, lettuce and vinaigrette

steak & eggs ($7.50) –

house-made roll, sliced flank steak, blue cheese and a fried egg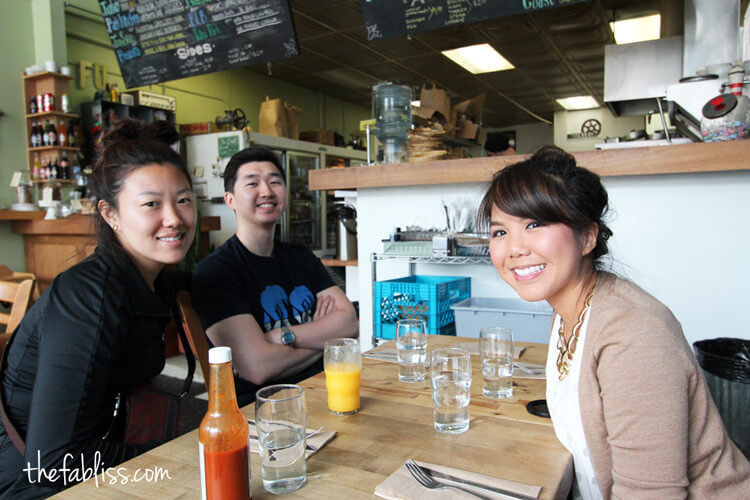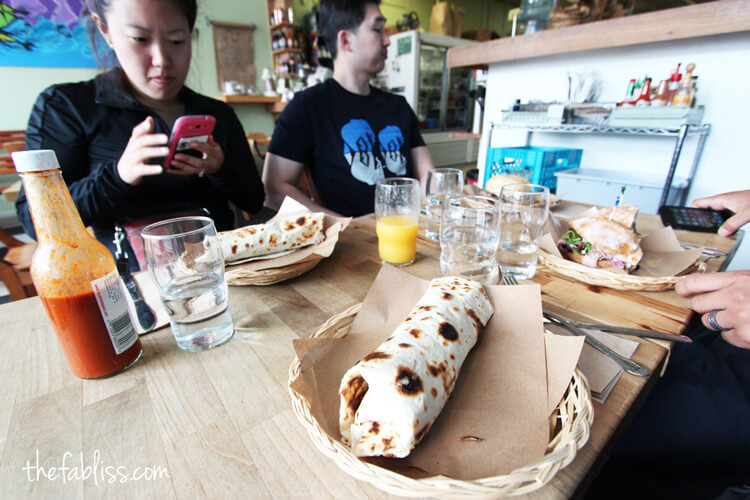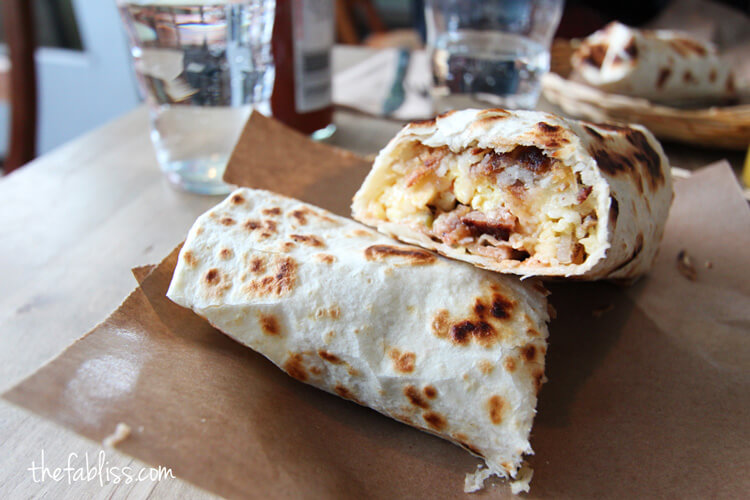 the breakfast burrito. this is one of those "don't judge a book by its cover" situations. my first thought after seeing this burrito was "i could make this." my second thought was "this looks so puny." christine and i both enjoyed it. this is obviously not as good as a breakfast burritos found in los angeles but it was still good (with some hot sauce of course).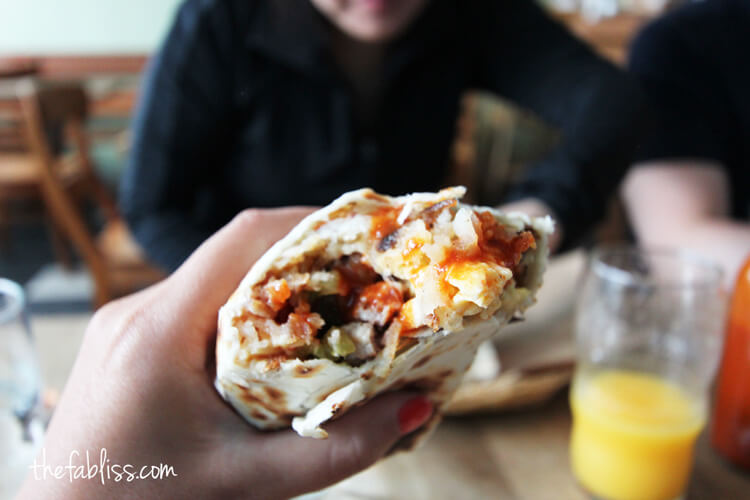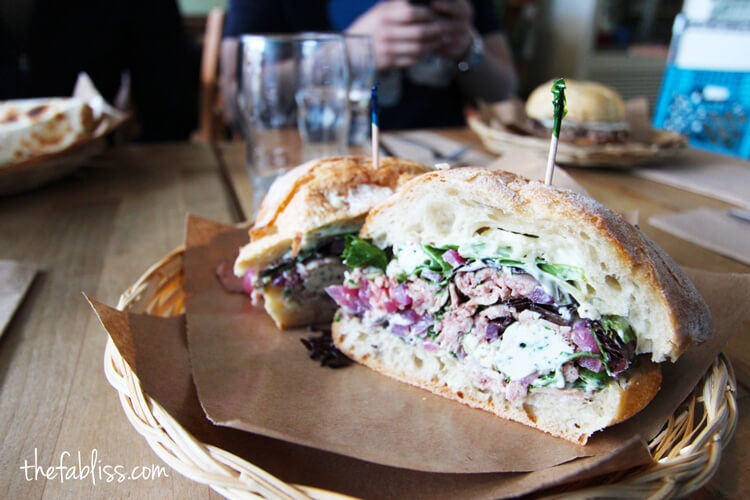 kyle got the park's kitchen sandwich. if you life blue cheese, this sandwich is for you! eric got the steak and egg sandwich. it was meh.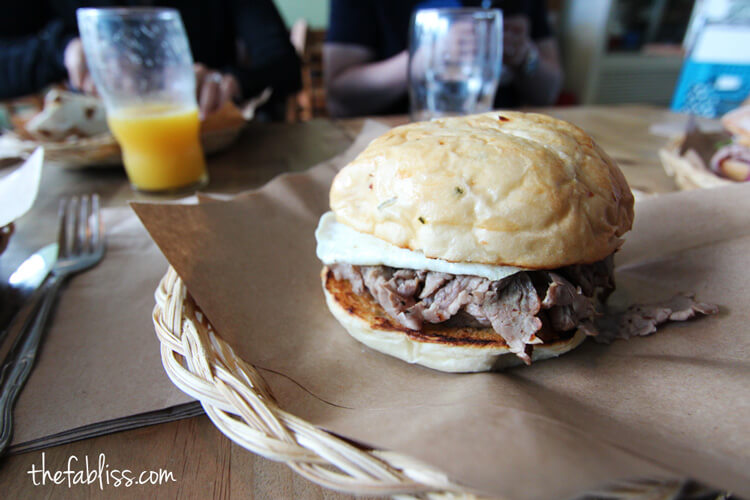 food: breakfast burrito was pretty good. a lot of reviews said that it was the best sandwich they ever had… not seeing it. good sandwich? yes. best, nah.
service: friendly service
ambience: casual. small, casual place.
overall: overall, it was good. i'd recommend this place if you are nearby. i wouldn't recommend going out of your way or anything but you will have a decent meal here.
Meat Cheese Bread
1406 SE Stark St
Portland, OR 97213