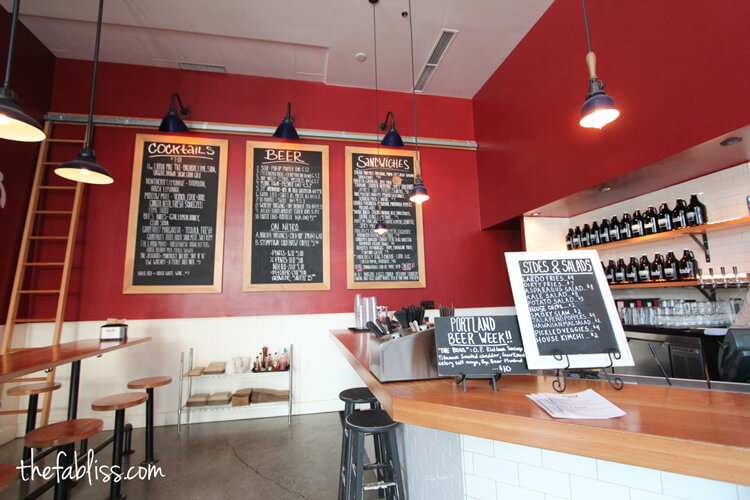 after our failed attempt to get a donut at blue star donuts on national donut day, we stumbled aross lardo! this place was on kyle's list (he read great things about their sandwiches) but we were honestly going to pass this place up since we just had tasty 'n sons a couple of hours before and we both didn't know if we could handle a sandwich.
good thing two awesome patrons sitting at the window saw our faces and urged us to go in! (yeah, i was loving portland already)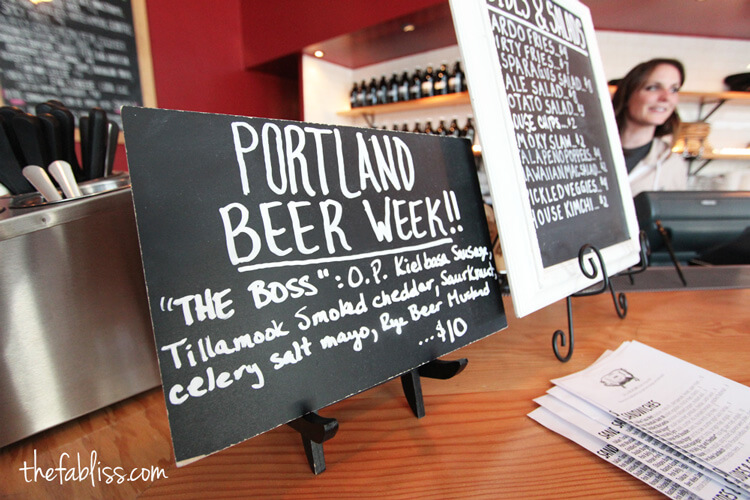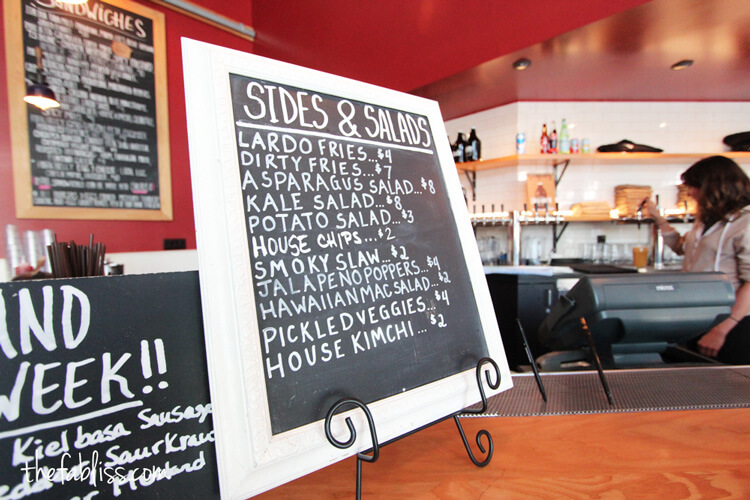 i wont lie. mendocino farms in la has definitely ruined me forever. when i read about places with "great" or "the best" sandwiches, i automatically think "but not as good as mendo." i need to stop doing that.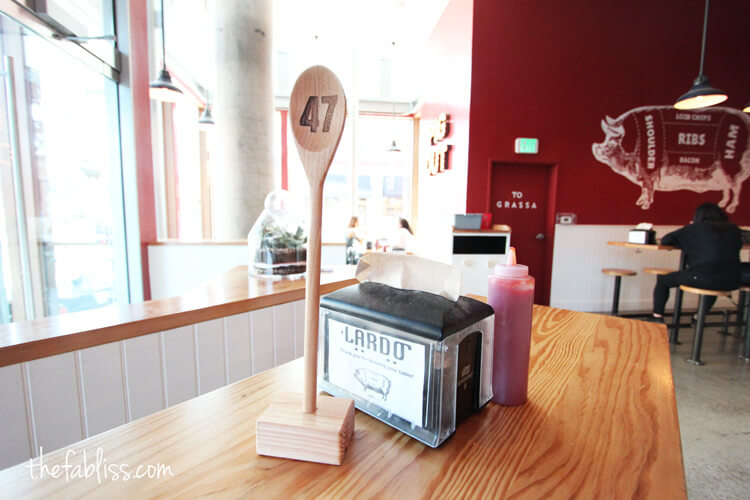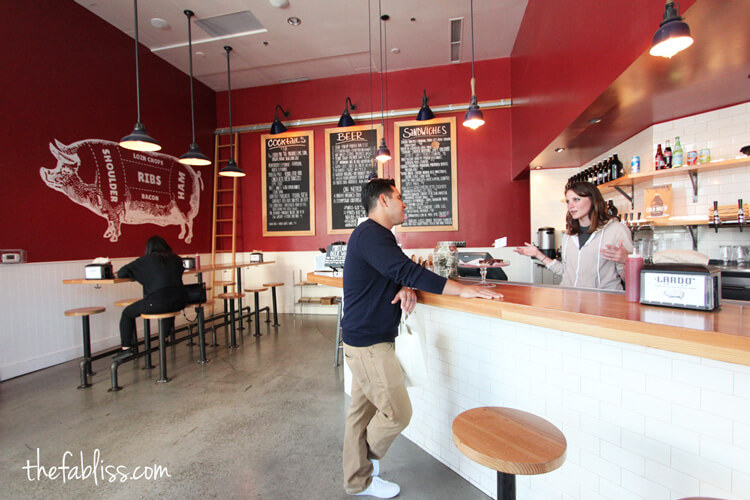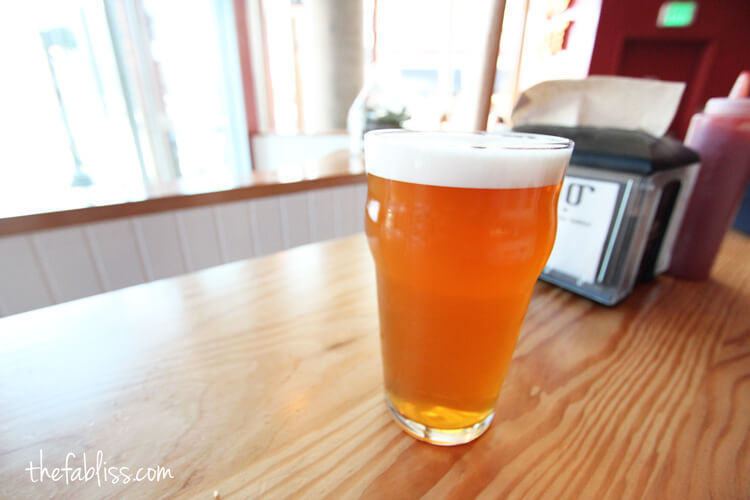 so again we had an awesome cashier/waitress (you order at the counter and seat and bus yourself). she was super excited we were from out of town and walked us through the menu and gave us her recommendation. since we were splitting one sandwich… the sandwich we absolutely had to get was the pork meatball banh mi. i told her that was a bold choice since i was vietnamese. when all the other babies were eating pureed bananas, i was eating banh mi's so one could say i've had a few in my lifetime. stakes / expectations are high. very high.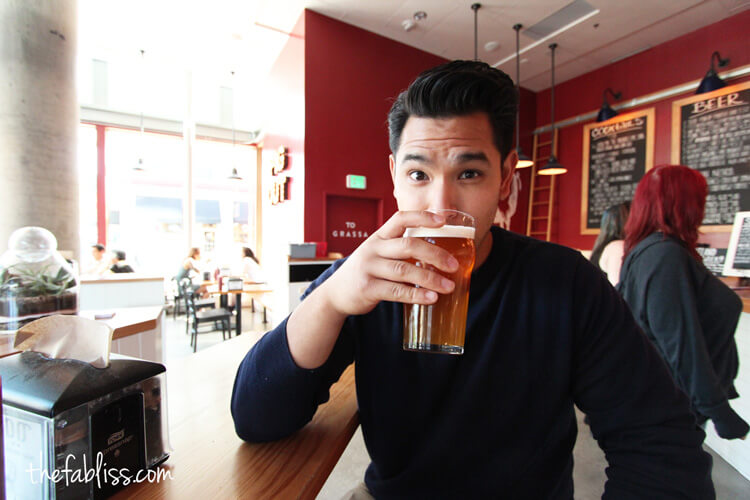 we ordered:
pork meatball sandwich
lardo fries
nitro beer
we wanted to get the dirty fries but she thought it was going to overwhelm us since we weren't that hungry. in her opinion, lardo fries were perfect (herb blend with some light cheese) and could be eaten alone. not too overwhelming.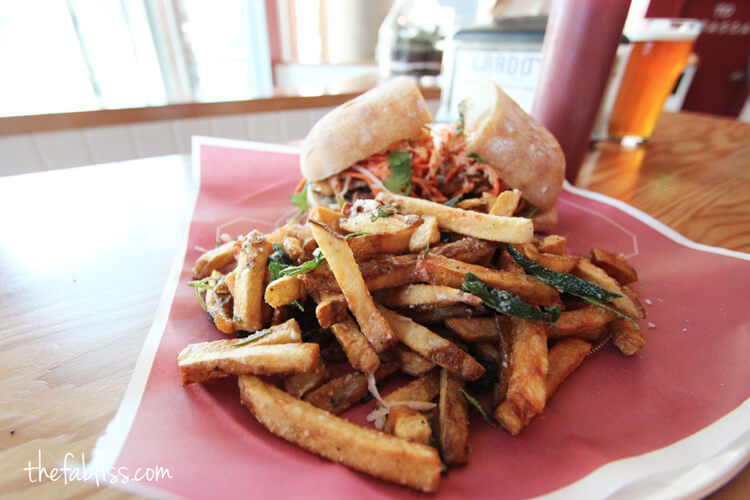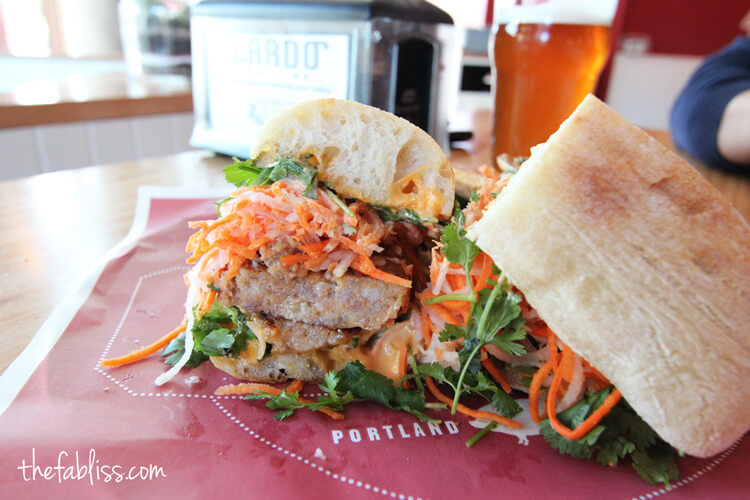 oh jesus. the sandwich was freaking amazeballs. it has to be one of my top sandwiches. the pork meatball is perfectly seasoned and moist. the bread was great and the sauce is bomb. yes, it was messy (i almost go it on my camera) but so worth it. best sandwich in portland? i dig it.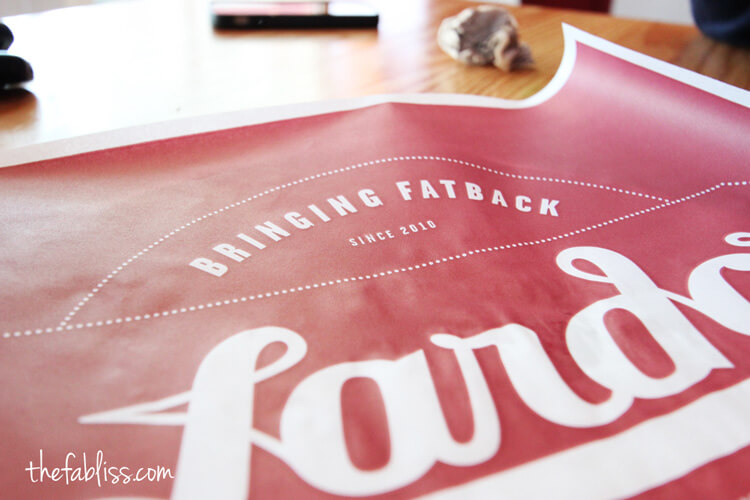 #bringingfatback i love it.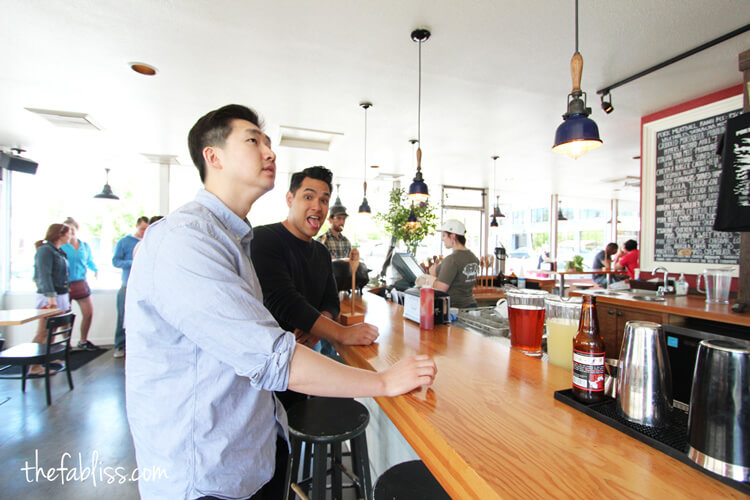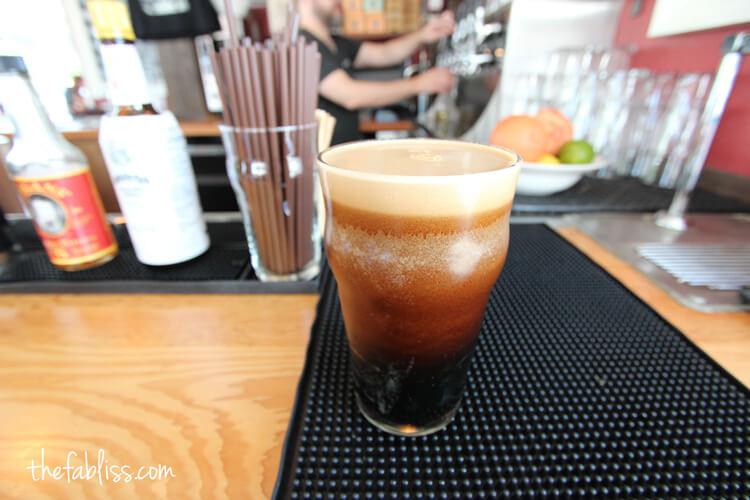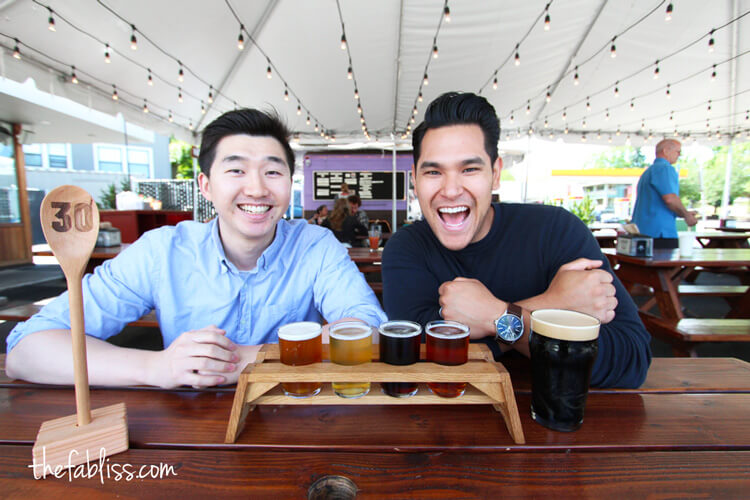 don't judge us but we went here two time during our 4 days in portland because we wanted eric to experience this awesomeness. we went to the original location and ordered:
pork meatball sandwich (again)
lardo fries (again)
korean pork sandwich
burger
beer flight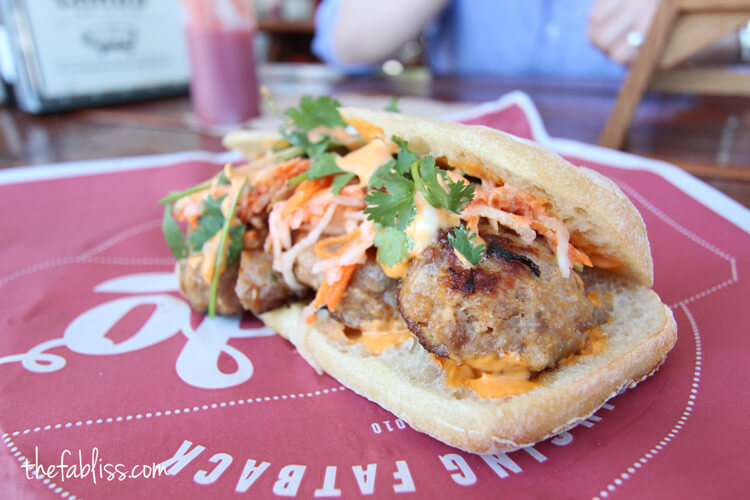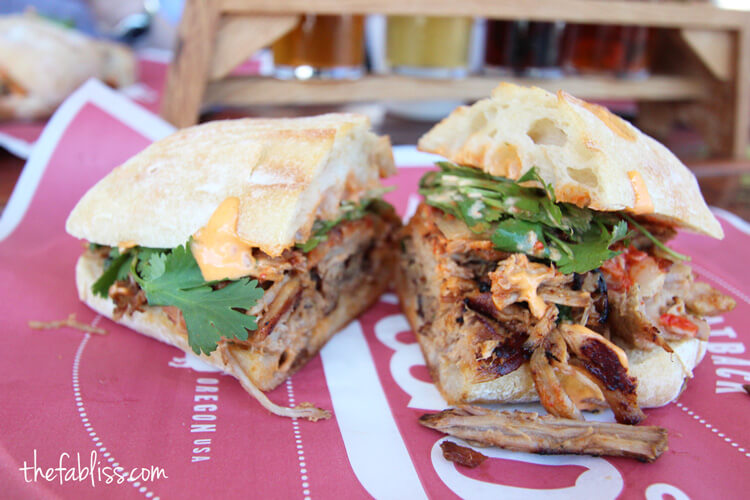 the korean sandwich (above) was good but it is hard not to compare to the pork meatball sandwich. pork meatball sandwich is still my number one. the kimchi is great but the sandwich could've been a little more moist (pork or more sauce?).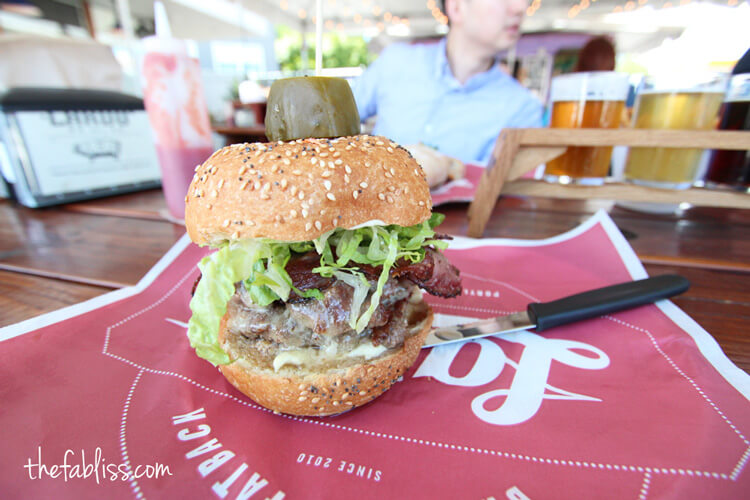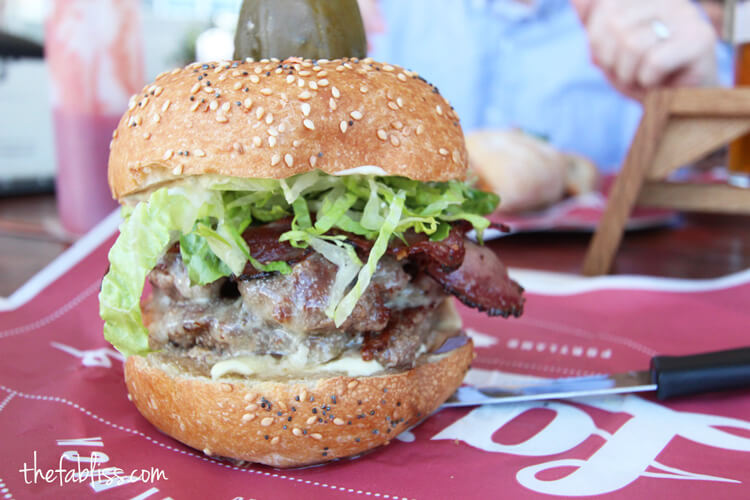 kyle was a huge fan of the burger. it is one of his favorite burgers. that guy.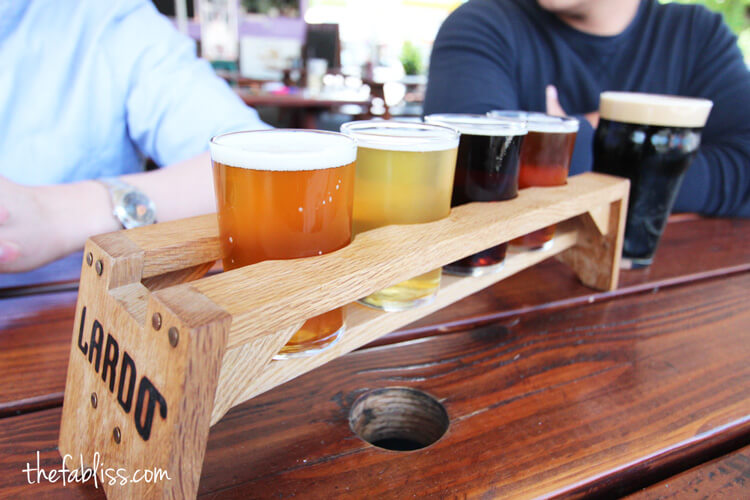 so the beer is really good here (we ordered the flight). kyle's a fan of the nitro beer (carbonation removed). this was the coolest thing to us. also! they have 21st amendment: hell or high watermelon beer (from the bay!)
food: like i said, one of the best sandwiches i have ever had and is definitely one of my favorite meals in portland. i will go out on a limb and say that i could eat the pork meatball sandwich every day. yep, i'm comfortable with that. lardo fries are great but if you feel daring, get the dirty fries and tell me how they are.
service: both locations were awesome. since i spent more time talking to the cashier at the downtown location, i liked my experience there more. note: sandwiches come out pretty fast.
ambience: i like the downtown location more. it is newer so it is fresher. the original location is a lot bigger because it has a whole outdoor (bench) seating area. you really cant go wrong with either.
parking: pay and park spots. wasn't too hard for us to find.
overall: one of our favorite meals in portland. stupidly good sandwich. we will meet again lardo.
Lardo
1205 SW Washington St
Portland, OR 97205
Neighborhood: Downtown
1212 SE Hawthorne St
Portland, OR 97214