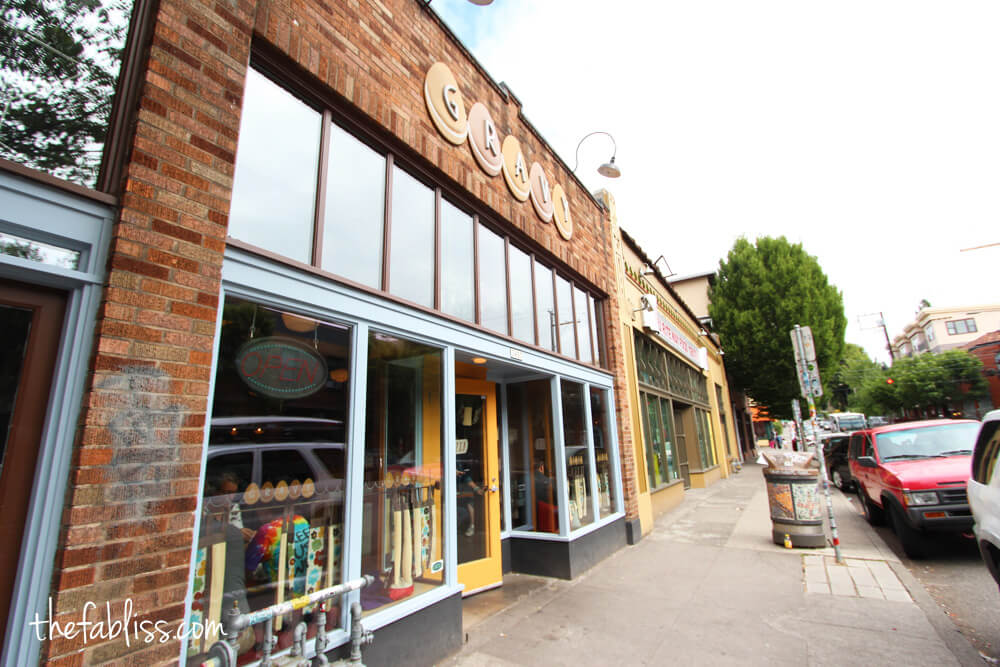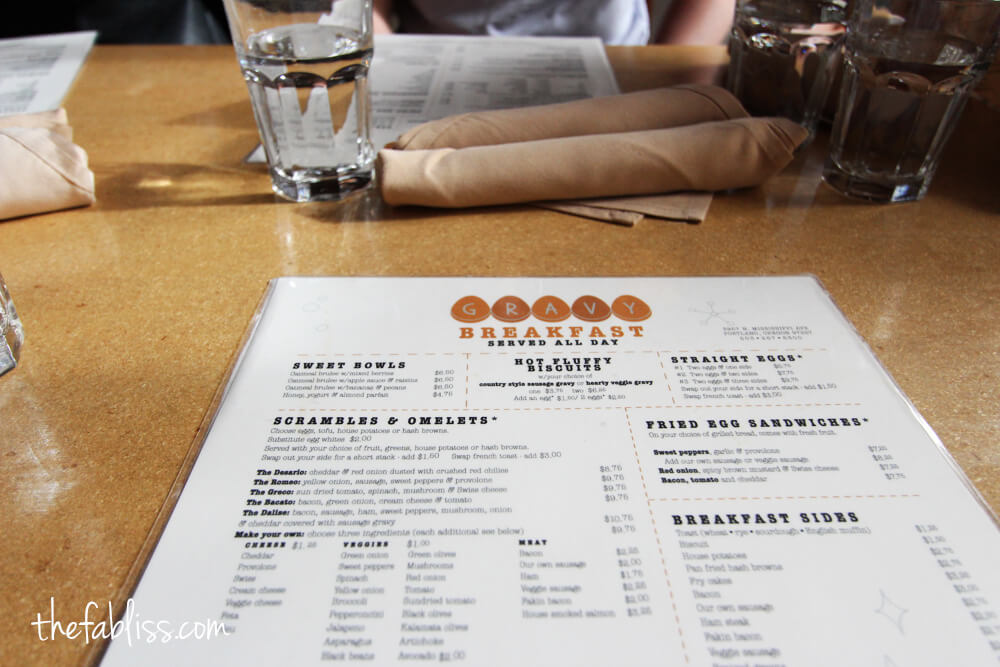 it was our last morning in portland, we had to go big. we decided to go to gravy for breakfast. i will just say that this was after kyle browsed the web for a solid hour for the perfect spot the night before. it was pretty much a done deal when he found out about their country fried steak and after he saw pictures of it.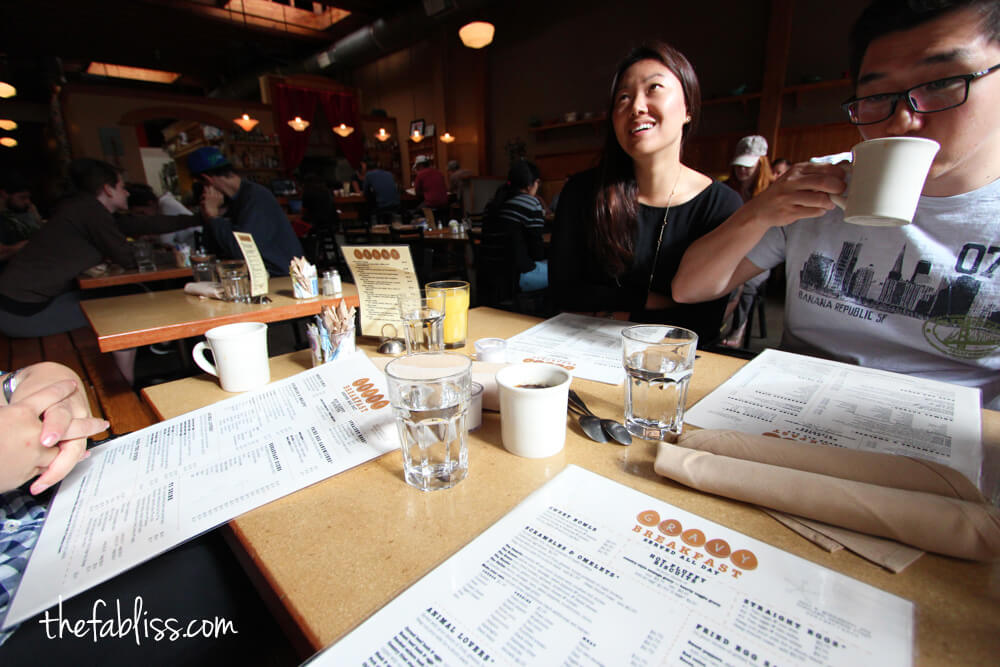 i wont lie. i was skeptical about this in the first place. who wants to feel that heavy right before getting on a flight? despite my reservations, i was outvoted since everyone seemed pretty psyched about these "gravy biscuits" they are famous for.
what we ordered:
one order of chili verde with hash browns and a side order of two gravy biscuits (this was split between two people)
two country fried steaks. one with a side of french toast and a biscuit and the other with hash browns
make your own omelette with a side order of one gravy biscuit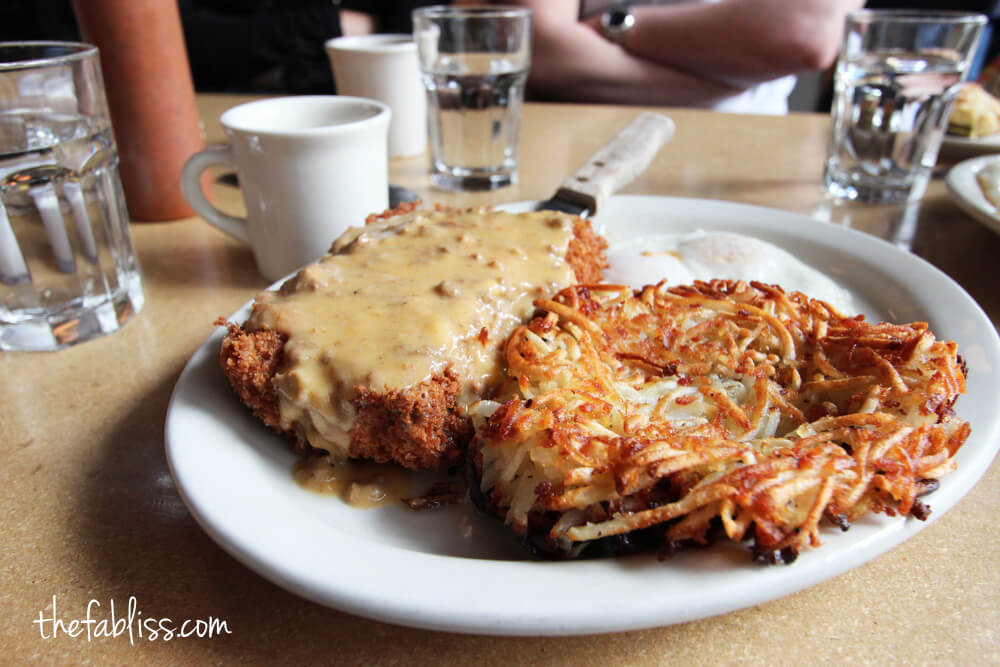 country fried steak was amazing. according to kyle, this was one of best breakfasts he has ever had. get this. country fried steak here is an actual steak… so it is a lot thicker than the average country fried steak we know and love.
how proud are you right now? we ate eggs!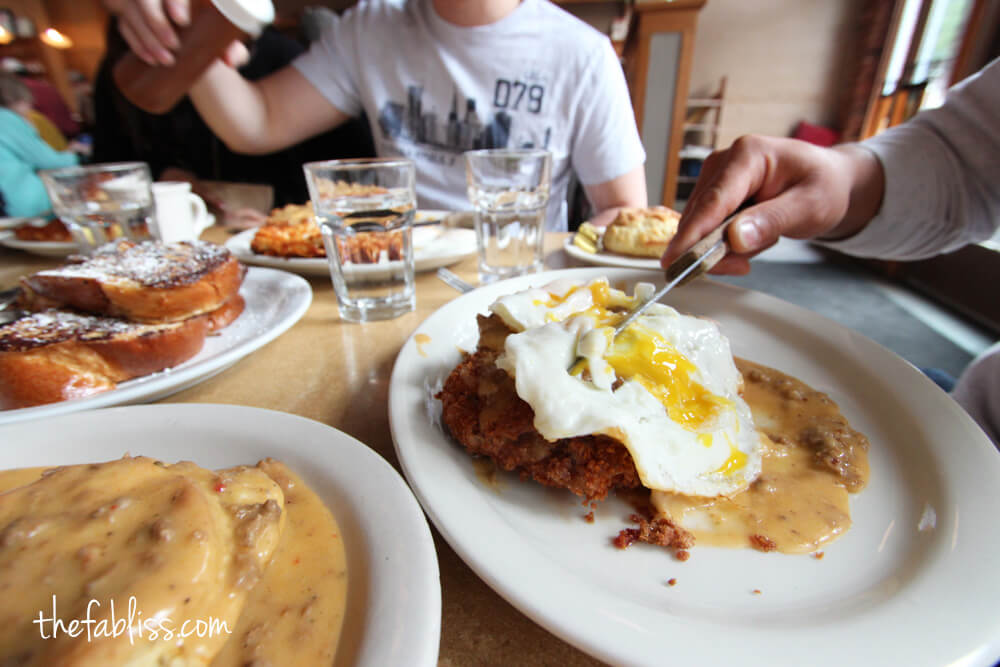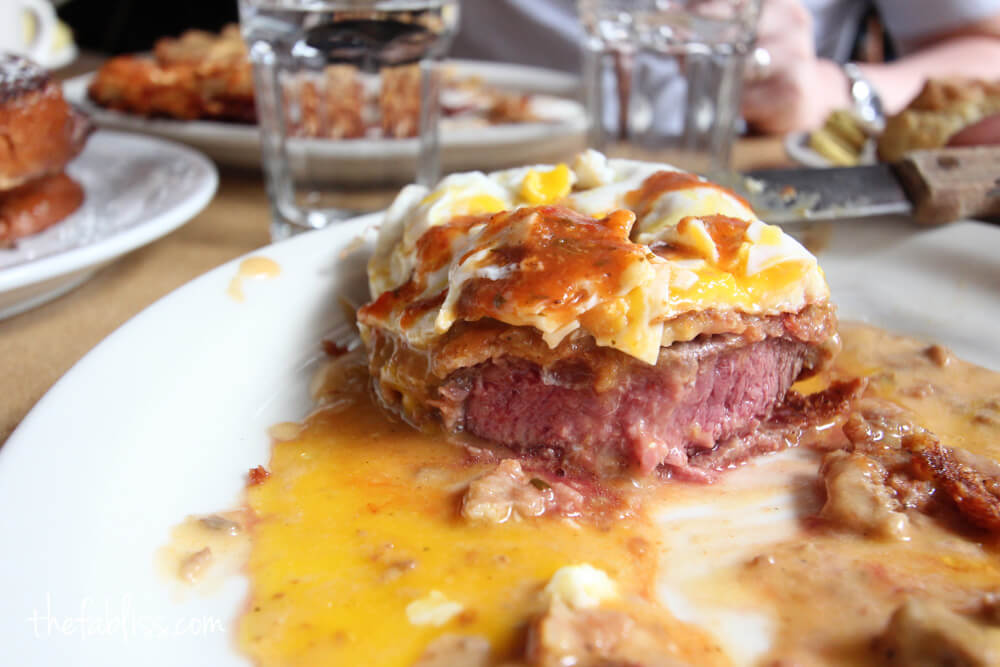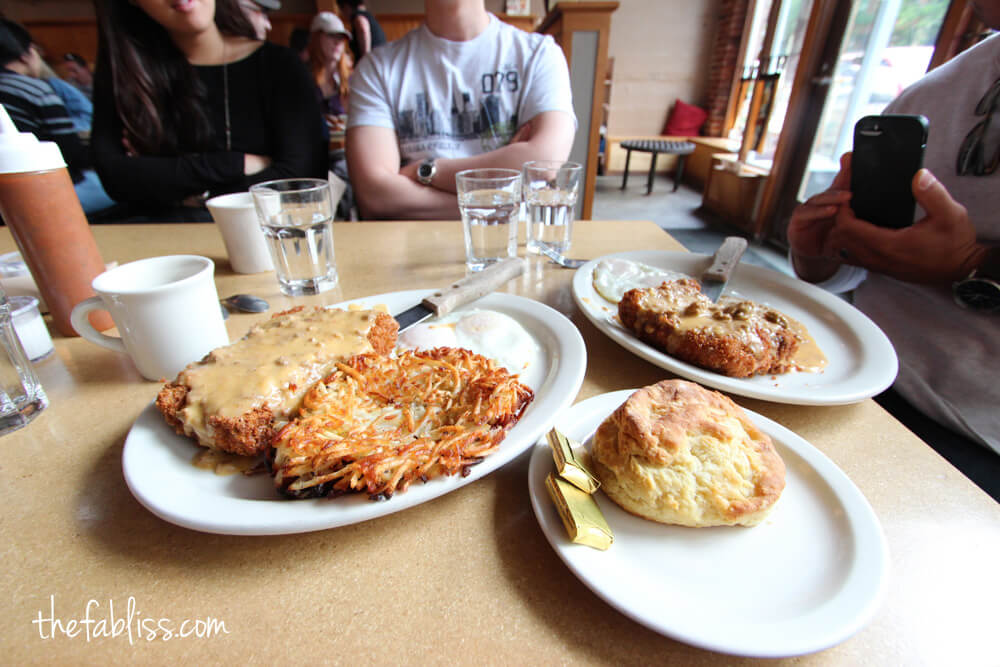 the french toast is also pretty awesome. since it was unexpected, it was an ever better surprise. crispy and soft at the same time.
(i'm not a huge french toast kinda person and i still found it good!)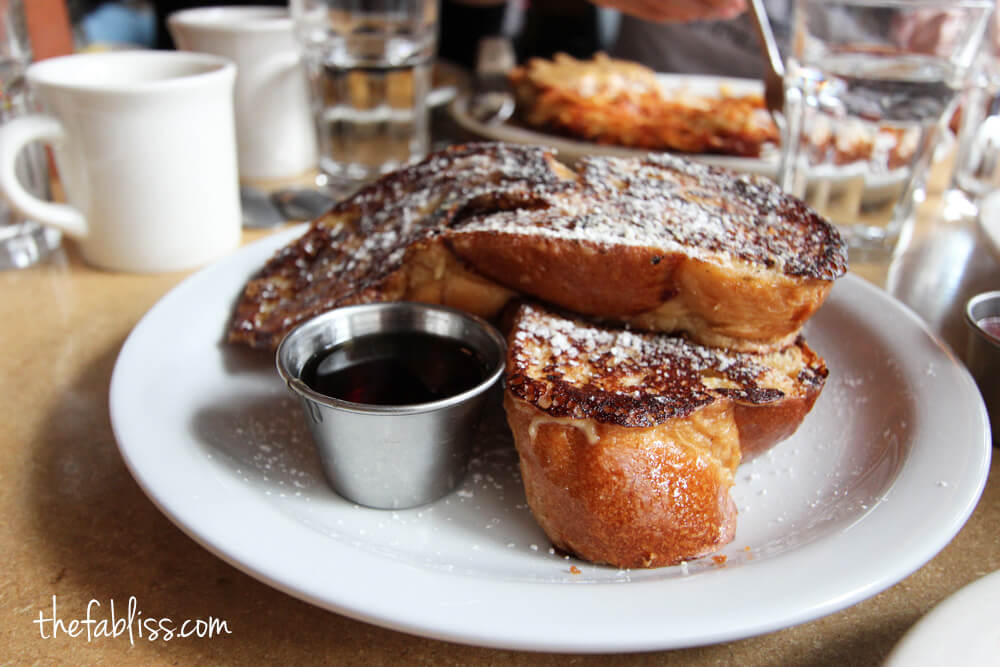 the chili verde. stella and i didn't even know we wanted to order this until our waitress said it was her favorite thing on the menu. recommendation was spot on. the chili verde was great! meat was tender and sauce was great. ps. i really appreciate great recommendations.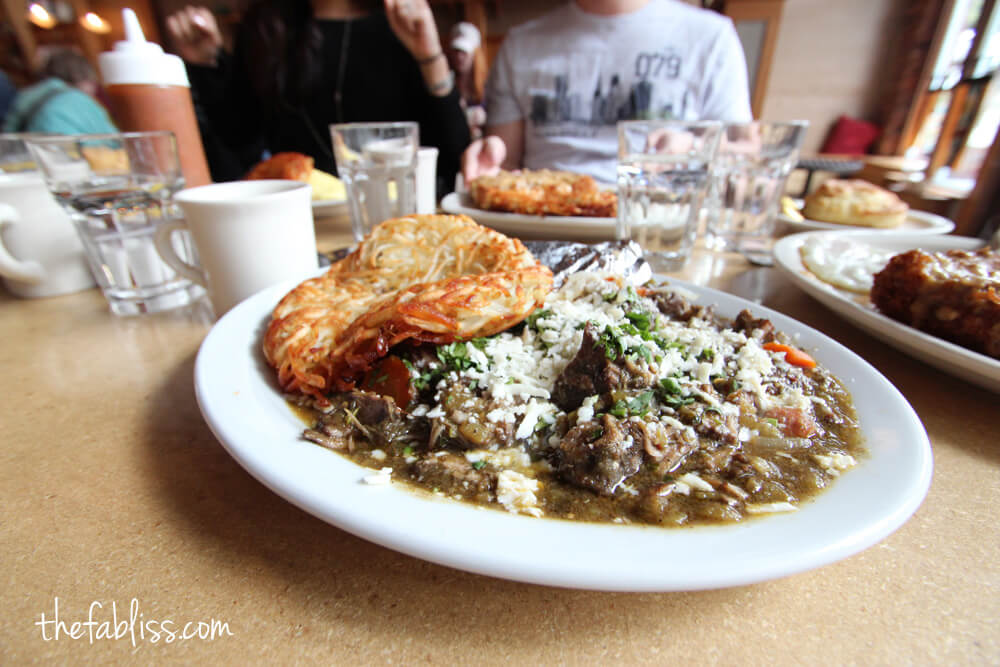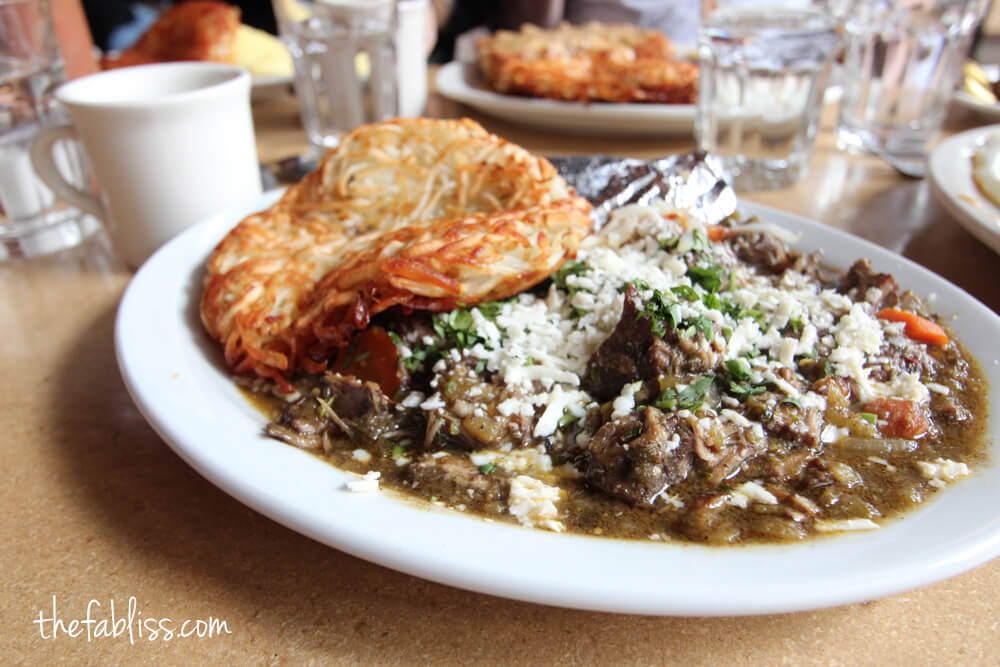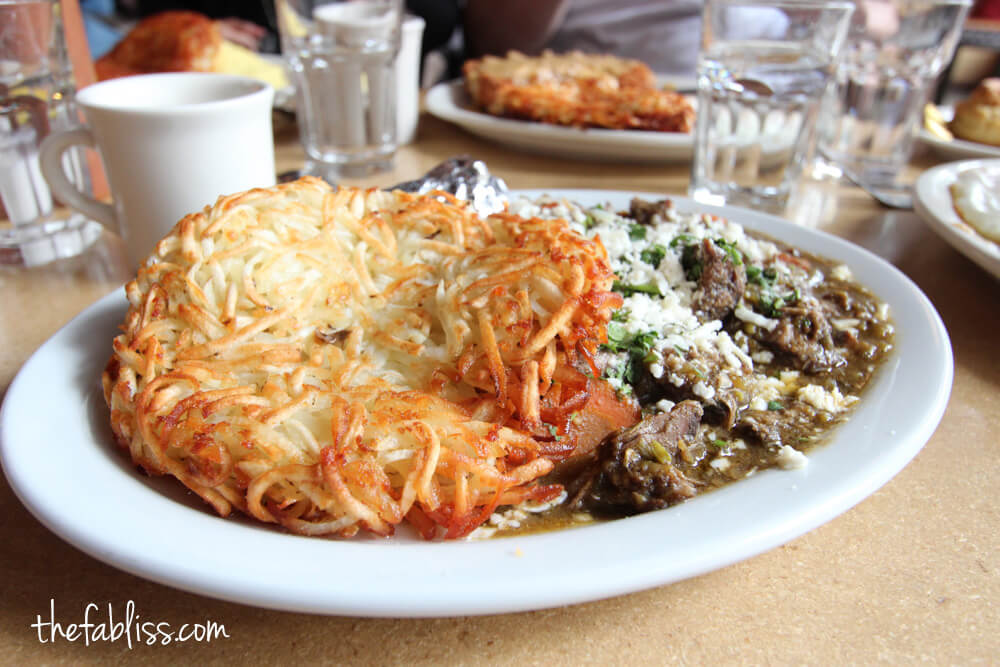 umm, does anyone want to point out how big the hash browns are?! they were good! freshly fried, hot and very crispy. just the way hash browns should be. this is served with a house made ketchup! pretty good in my opinion. on the sweeter side.
onto the meat of the review. the biscuits. the gravy.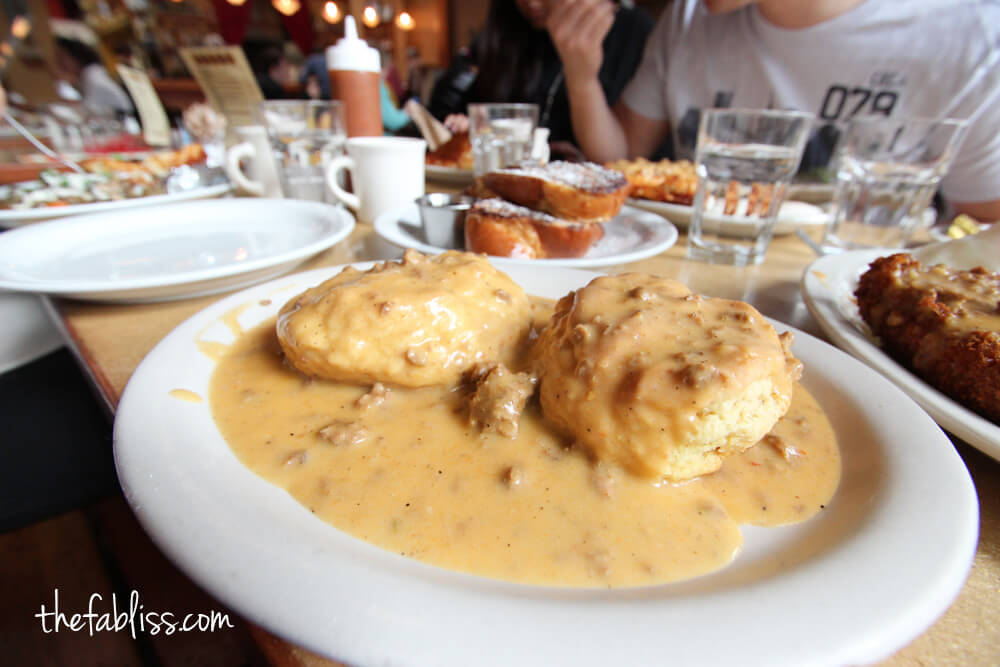 so the biscuits and gravy… were so bomb. so bomb. the biscuit itself was a great biscuit but the gravy was even better! so tasty! i'm not even going to bore you with a description of it. you just need to try it for yourself. for all those who have had biscuit bitch in seattle… well gravy from portland blows biscuit bitch away. no even close. (biscuit bitch actually kind of ruined biscuits and gravy for me…but gravy has brought it back.)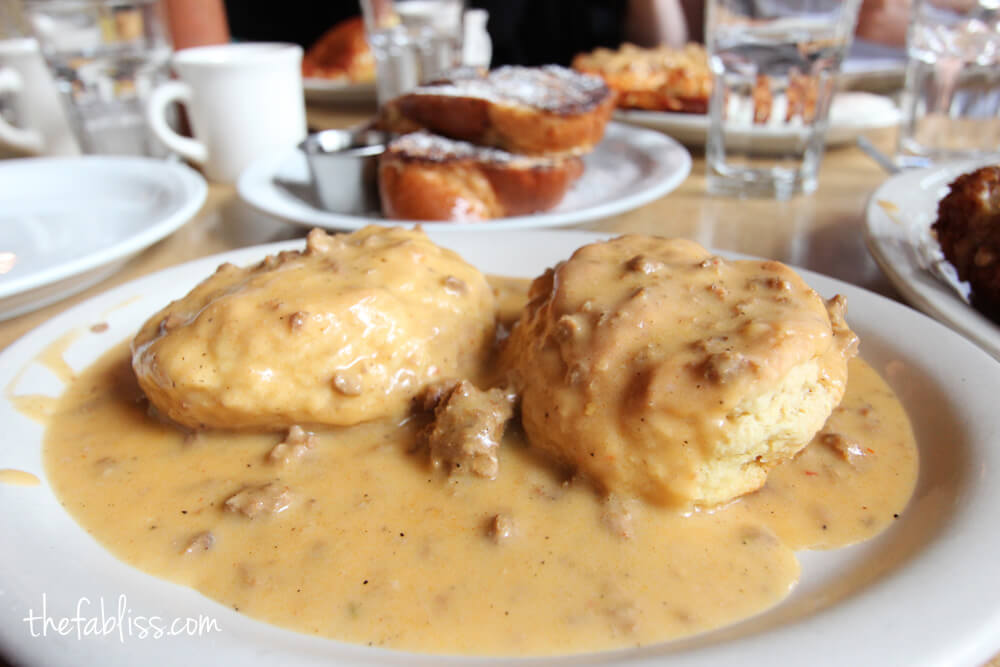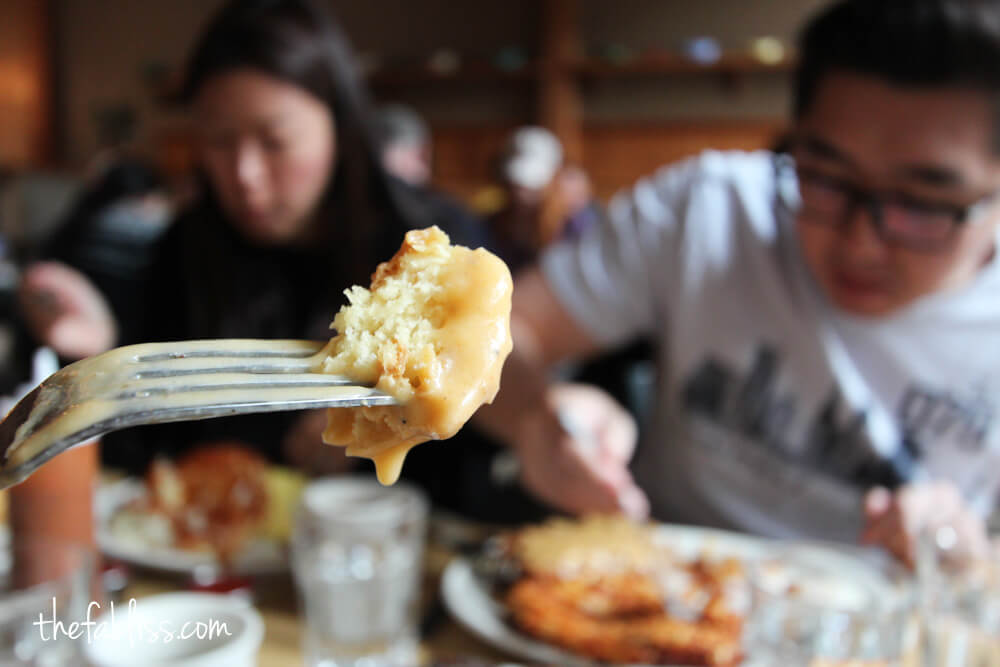 mmm.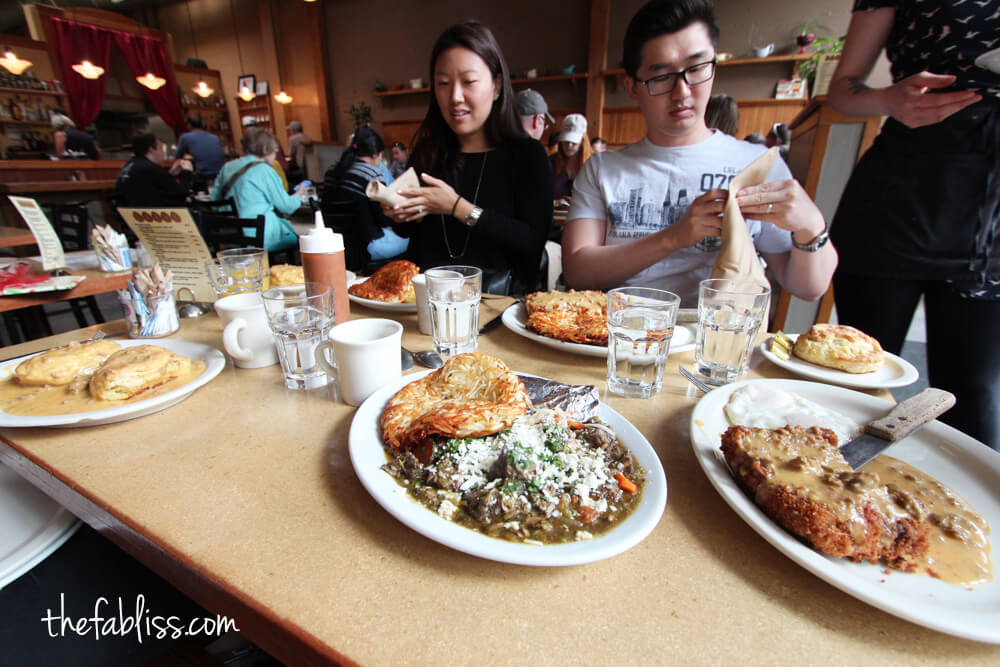 food: everything here was great and very reasonable priced. keep in mind that portions are huge here so you could definitely split a meal. i obviously have to give a shout out to our awesome friends. after a 3 days of straight eating, we ended strong. steak, gravy, biscuits and eggs don't faze us. we put down this breakfast like champs.
ambience: very casual breakfast joint. we loved sitting next to the window with natural light.
service: quick and friendly. our waitress rocked.
parking: 1-2 hour street parking available. no meters.
overall: come eat here but be prepared to eat nothing but fruit and kale the rest of the day and probably the day after.
Gravy
3957 N Mississippi Ave
Portland, OR 97227