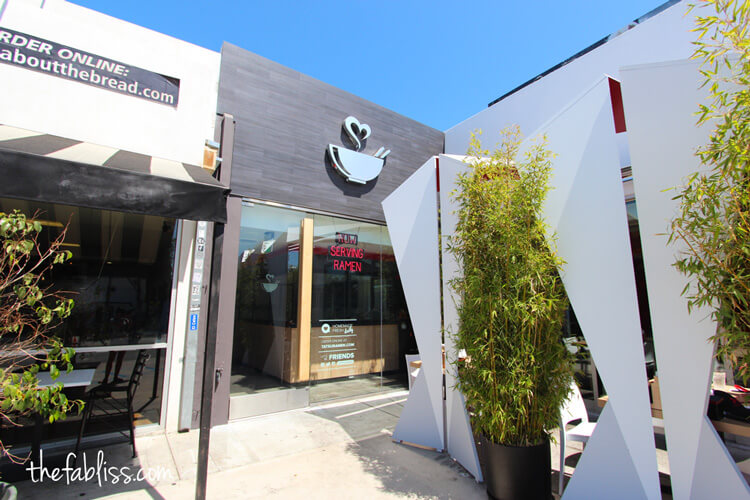 two things: (i) we were looking for somewhere to eat on a friday that did not require reservations and (ii) we wanted noodles. enter: tatsu ramen. a location opened up on melrose (cross street is la brea in west hollywood).
one thing that will stand out about this place: the ordering concept. i find it very efficient. there is a large electronic menu on the wall right when you enter along with 3-4 ipads. you place your order and pay on the ipad. (you even order your water on this ipad!) a receipt will print out for you to present to the host/hostess, who will then seat you.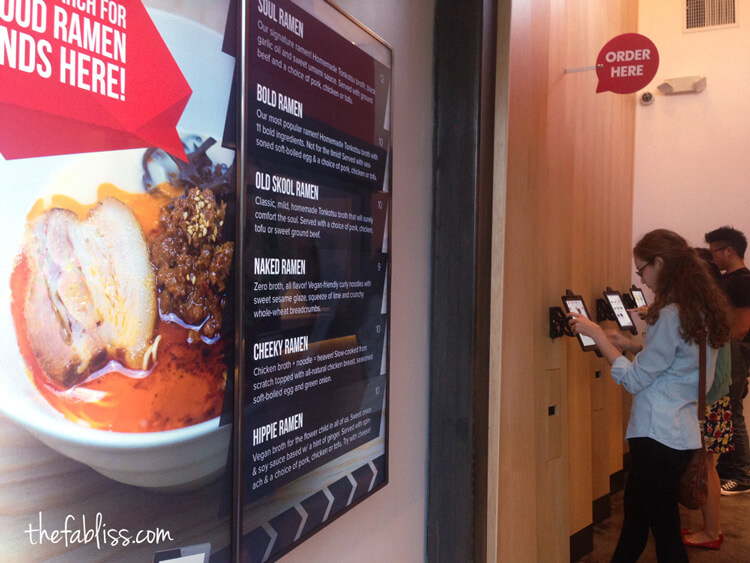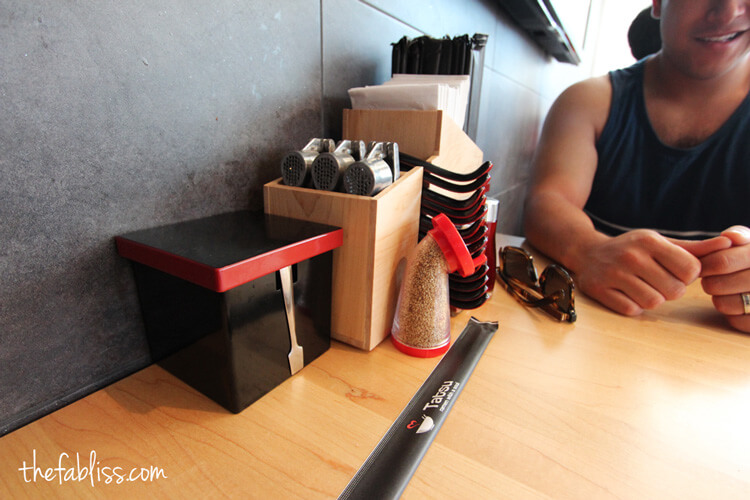 what we ordered:
soul ramen – this is their signature ramen! tonkotsu broth, black garlic oil and sweet umami sauce (mvp right here). this is customizable! beef, pork, chicken or tofu, green onions, mushrooms. i like it the way they suggest!
bold ramen – this is their most popular ramen! tonkotsu broth with 11 ingredients. yep! 11. customizable: egg, pork, chicken or tofu, green onions.
pork bowl – we got this because we really loved the one at daikokuya and have ordered it everywhere we go. plus, we were starving and felt like we needed more than just ramen. (we later realized that the bowl was overkill… too much food)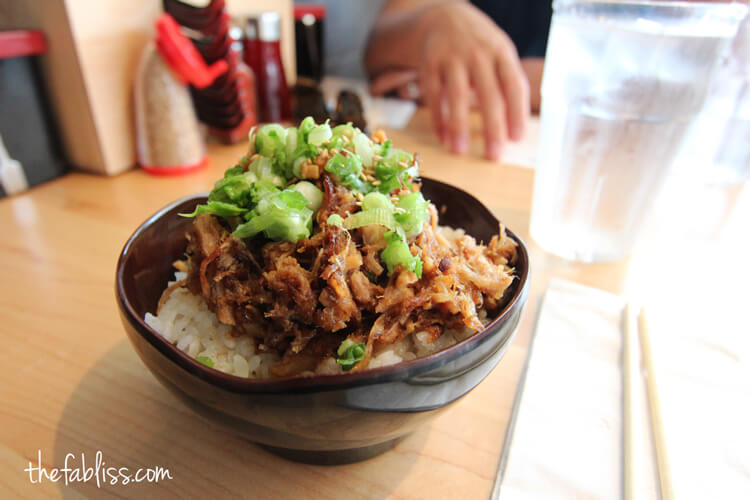 mmm. the pork bowl was a pleasant surprise. it looks super dry but it was delicious! i would order it again.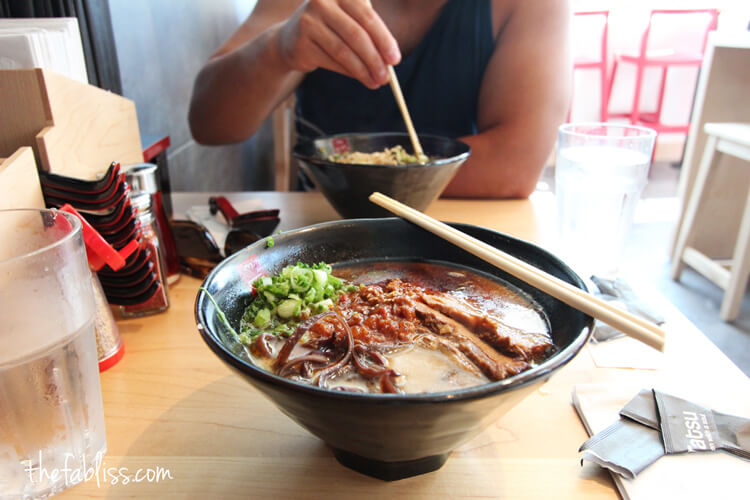 ramen bowls are huge and not for the weak…
this is the bold ramen (spicy). presentation is pretty, ain't it?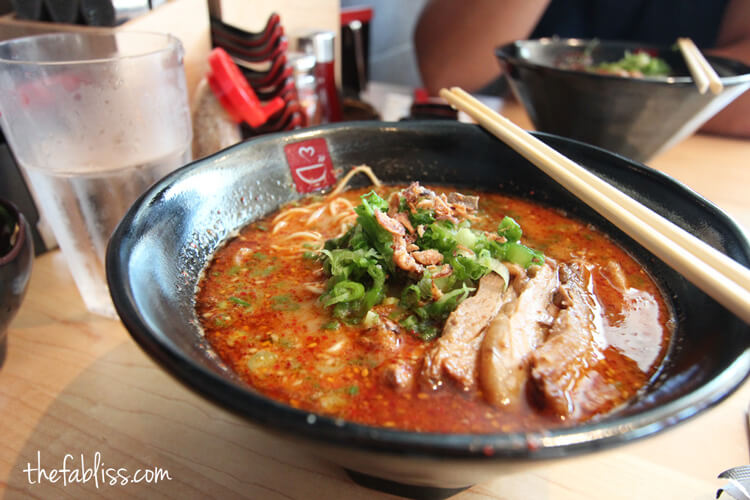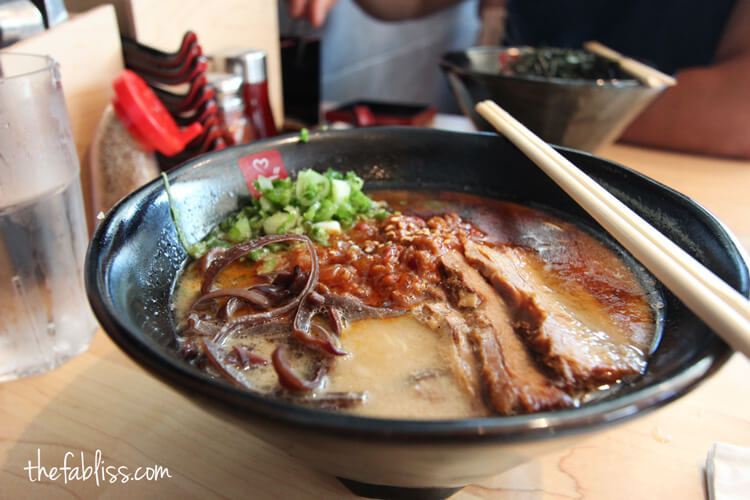 here's the soul ramen… my favorite.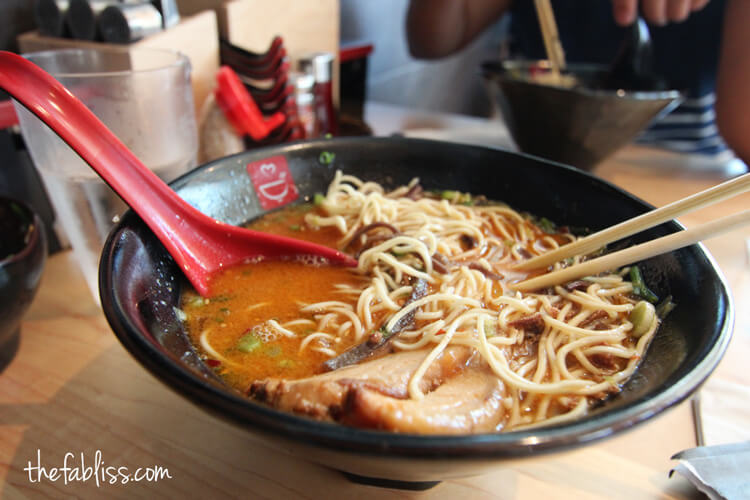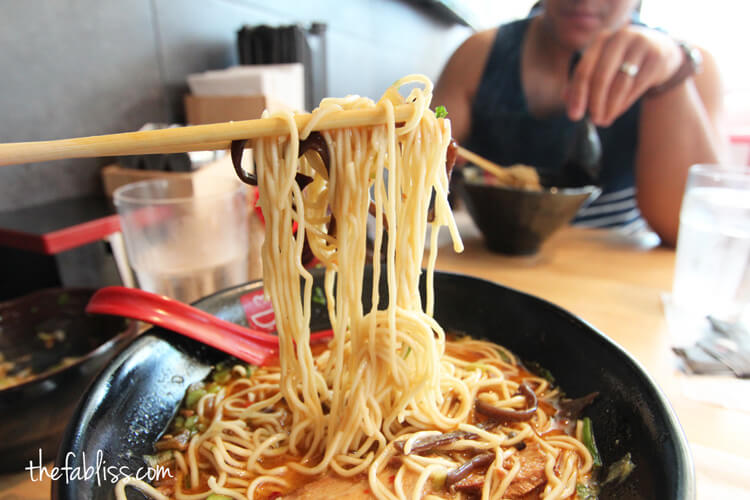 food: i'm a big fan of tatsu ramen. actually, i think it's my current favorite! sorry, ramen jinya! christine and goldman were fans too. i think about the soul ramen a lot (i mean, who doesn't?). broth game is solid here. i will say that it is a little different from other ramen broths in la (oh, you sexy city you!) and that is what i appreciate about it. it's not just salty… it also has some subtle sweetness! i dig it.
another point of view: my husband said his ramen (bold ramen with the 11 ingredients) was okay and not the best. he prefers tsujita (like many, many people do). so feelings are mixed. i liked the soul ramen over kyle's choice.
atmosphere: this location is relatively new. decor is modern/pretty… did i mention clean? lots of natural light. high tables that can fit 6-8 people if you are rolling deep including bar seating. definitely casual dining.
service: staff is very attentive here since they aren't busy taking orders. water service is great… you will never be thirsty.
parking: tatsu ramen shares a parking lot with two other restaurants. it's tiny. i would not rely on getting a spot here. i have heard that there's 1 hour parking out back… i haven't tried this. another alternatives: there are metered spots on melrose. if you are lucky, you can score a free spot on one of the side streets. just make sure you read the parking sign carefully regarding enforced times, exceptions, etc.
overall: in my opinion, ramen is good here and reasonably priced. soul ramen is my favorite and would order this if it is your first time (it's what they are known for). yes, there are mixed feelings about this place but i would still urge you to try this place if you are on a ramen eating adventure like we are.
Tatsu Ramen
7111 Melrose Ave
Los Angeles, CA 90046