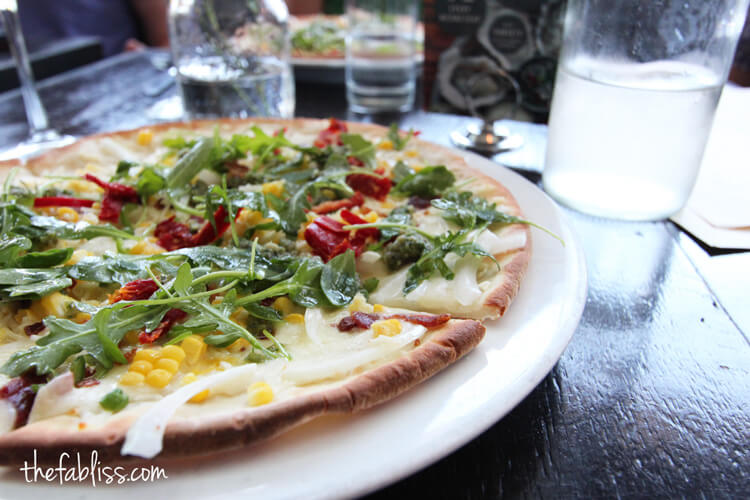 we came to the churchill to enjoy some sunday mimosas! what we ordered:
blistered sweet corn pizza with gluten-free pizza dough – pancetta, serrano chilies, sundried tomatoes, asiago
the churchill burger – cheddar, caramelized onions, pickles, bacon
pork meatballs with tomatoes and basil
wild mushroom pizza with tomato confit, fontina, asiago, basil
vegan pizza (custom made by the kitchen)
so the blistered sweet corn pizza (pictured above) was my favorite! so, so good. great flavors, crispy crust… mmm.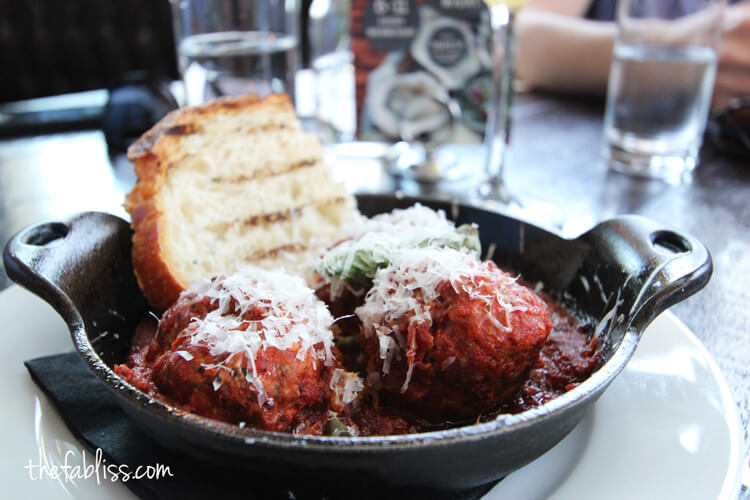 kyle orders meatballs everywhere he goes… the churchill was not going to be an exception. in our opinion, the meatballs were good but not worth $11.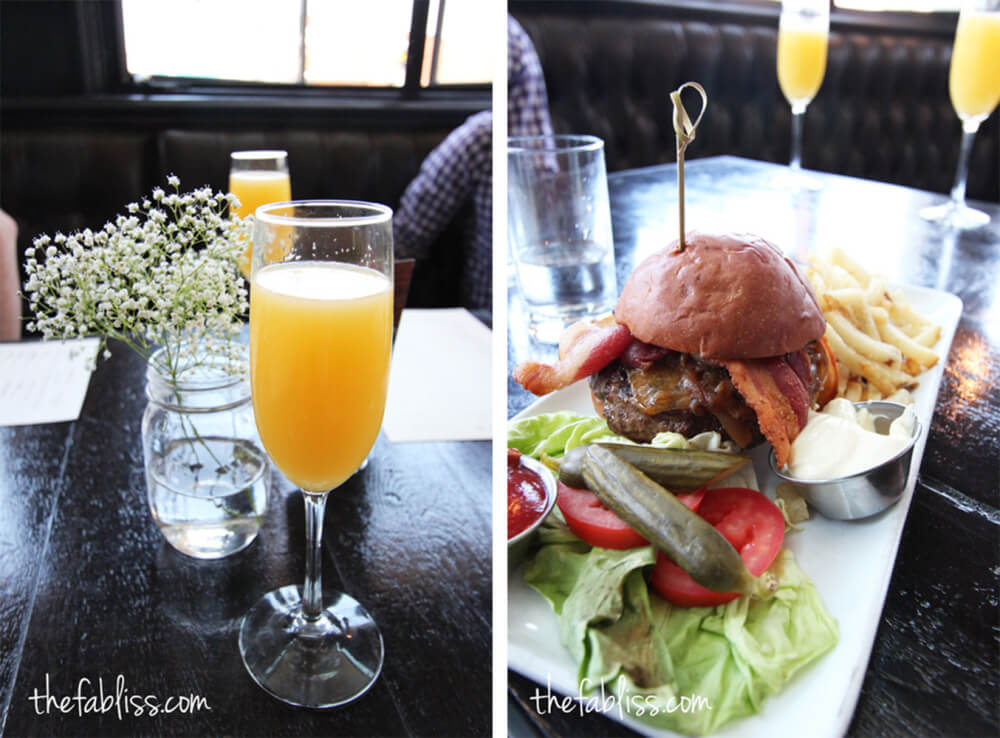 mimosas were endless (can't even tell you how much it costs). the burger was just ok. the bread is not the greatest. i'd definitely recommend getting a pizza over the burger.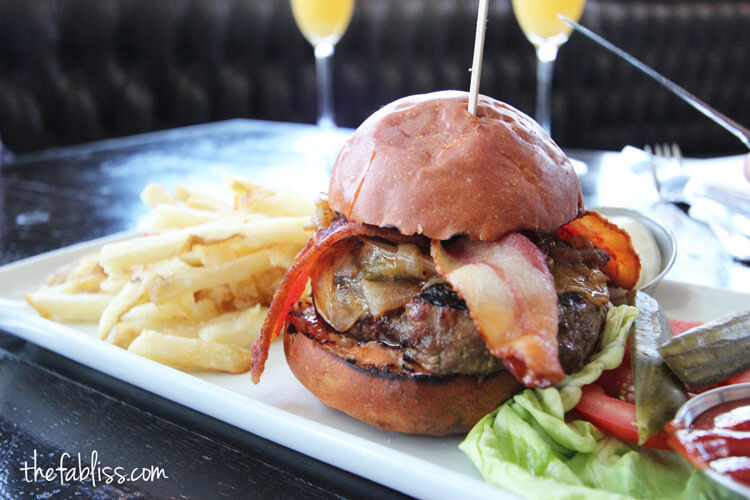 the wild mushroom pizza was not what i expected. i thought the mushrooms would be sautéed… or at least have a little more flavor. where is the tomato confit? all i saw were just tomatoes. go with the blistered sweet corn pizza.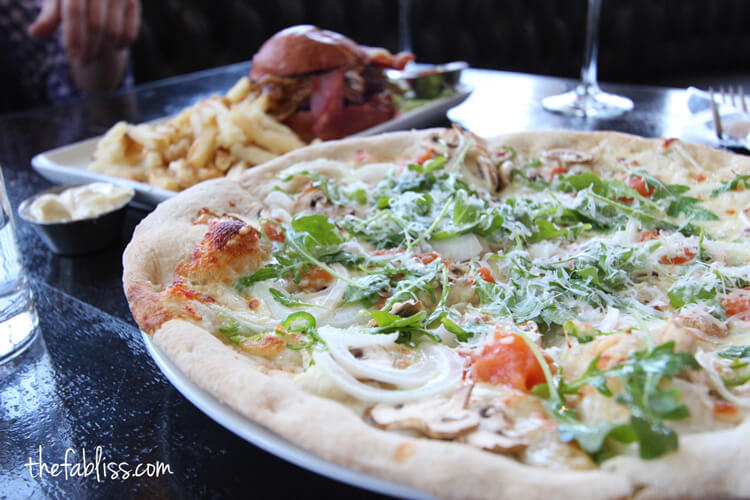 so our friend is vegan…good thing the churchill had a veggie burger on their menu! however, the waiters got some orders mixed up and the table next to us received the last vegan burger! fail. the waiter told us that the kitchen was going to make a vegan pizza and listed some ingredient, including vegan cheese.
the kitchen actually forgot the order and never made it. after realizing they didn't make the order, they made the pizza with real cheese! after pointing that out, they gave our friend a pizza with literally dough, onions, arugula and mushrooms… with no sauce. lol. double fail.
food: the only thing i would order again would be the corn pizza. with that said, since the rest of our order was just ok, i am on the fence about coming back here.
service: ehhhh. given the whole vegan situation… i would say staff here is pretty sub par. we got there relatively early for brunch. the place was not packed so the fact that they forgot an order, made the wrong order, and then served pretty awful food is ridiculous. who runs out of the veggie burger right when they open?
ambience: the churchill is very cute. chill vibe. nice patio area. tons of space up and down stairs.
parking: standard third street parking… metered.
overall: food was overall unimpressive but it is a nice place to enjoy mimosas on sundays!
The Churchill
8384 W 3rd St
Los Angeles, CA 90048